This Easy Chinese 'Fake -Out- Take- Out' Recipe for Chicken Lo Mein is everything you hope it will be and more! Thank you to Sweetleaf Stevia for sponsoring this post!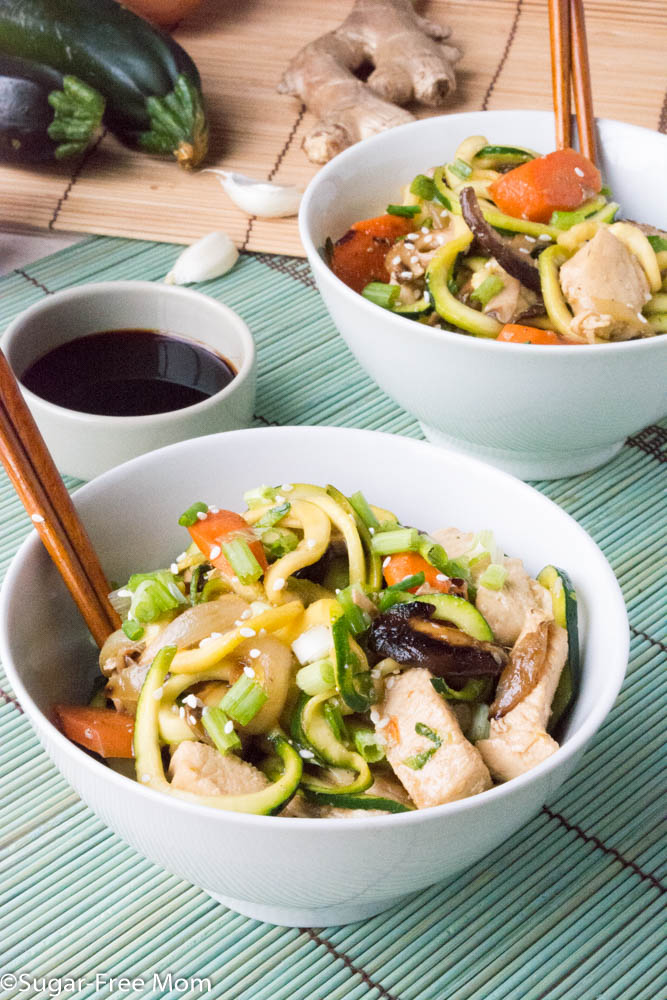 This amazing Chinese favorite got a low carb makeover using zucchini noodles! It's naturally gluten free and now even low carb by the transforming of the classic sauce without any added sugars.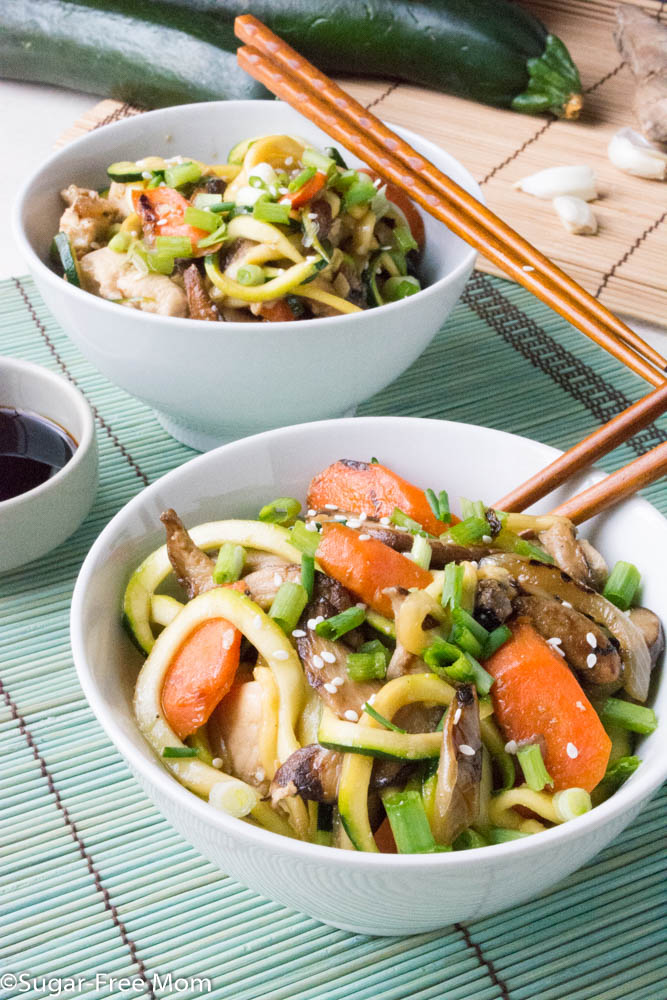 By the time you read this post, I will be celebrating my 20th anniversary with my hubby! I can't believe it because I certainly don't feel as old as I thought my own parents were when they celebrated their 20th over 20 years ago!
Needless to say, I'm over 40 and I've been married a long time. I know what makes my hubby tick and what makes him happy.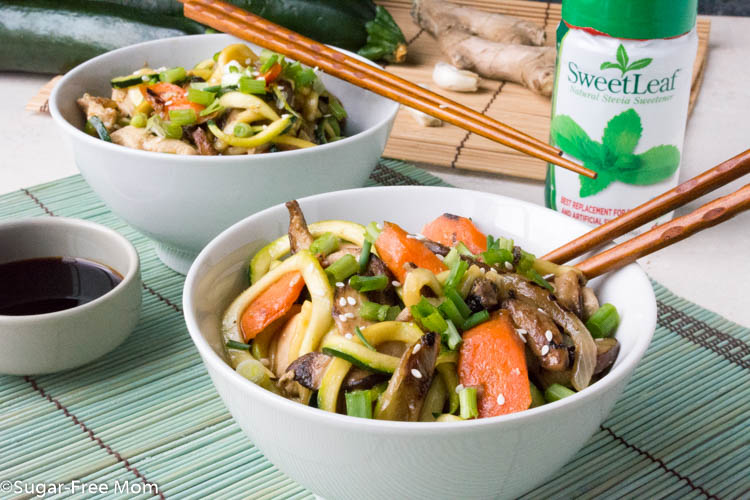 My man is a Chinese food lover. He is also not low carb.
Well I shouldn't say that. He eats everything I make which is always low carb at home, but he still loves all things with carbs and with sugar. I can't change him, oh have I tried. BUT at least I know how to make his favorites a little bit healthier for him and he won't complain one bit about it.
Sure take out is easy to order, but why bother when you can make comforting dishes just as quick. The best part is you can control the ingredients, especially the sugar. It's a win for everyone, low carb or not!
Please view my easy recipe video below.
I hope you enjoy this wonderful Fake Out Take Out as much as we did! Click below for the recipe on Sweetleaf.com with whom I am honored to be in partnership with. Thank you for supporting the brands I enjoy working with!