This Sugar-Free Red Velvet Molten Lava Mug Cake is made just for two, it's low in carbs and takes just a minute to make! It's the perfect guiltless Valentine's treat !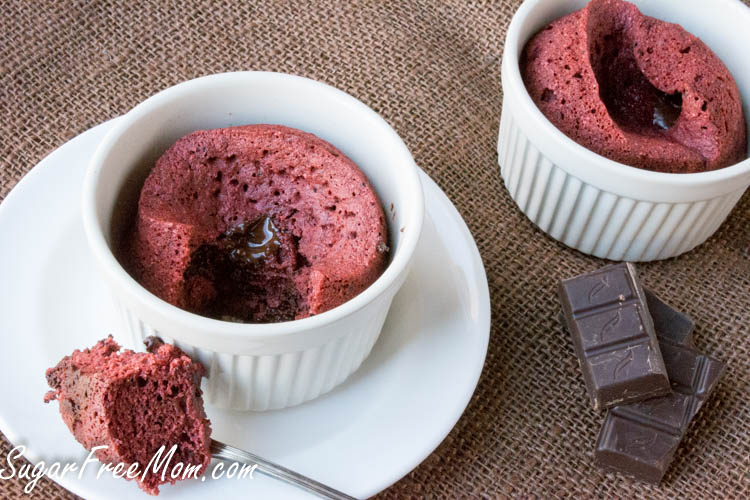 Valentine's Day will soon be here and if you love chocolate like I love chocolate you are all ready wondering what delicious indulgence you can enjoy with your love.
Being sugar-free doesn't mean living a life without chocolate or dessert! A sustainable sugar free life style is one that most certainly includes desserts and chocolate just made at home where you can control the ingredients and the sweetness.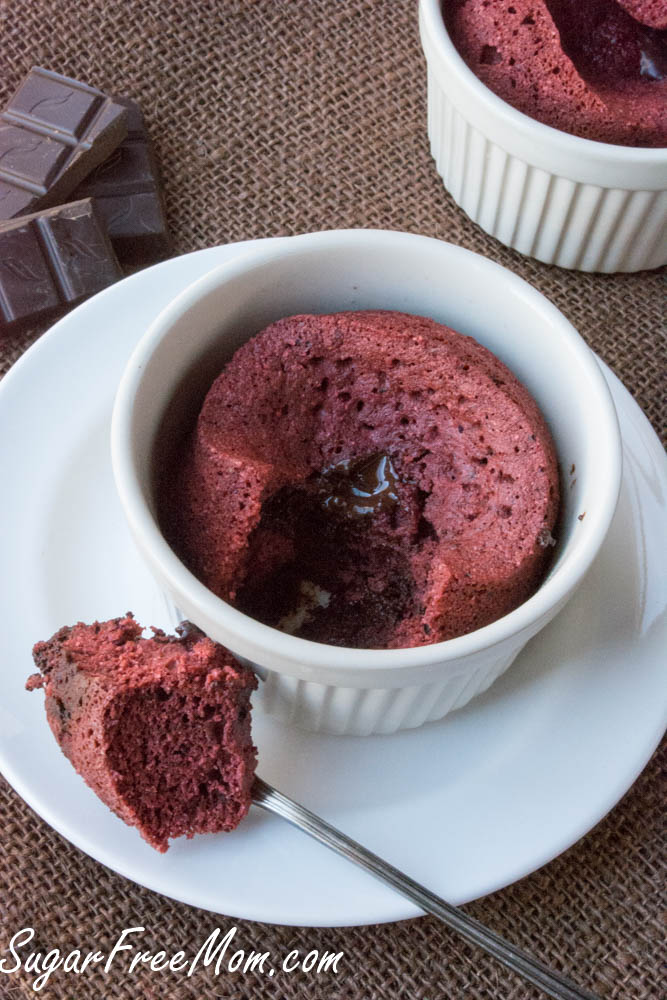 My hubby has finally after years of resistance taken on a lower( ish ) carb diet, and since the New Year has successfully lost almost 10 pounds. I couldn't be more happier he is now taking care of himself after many years of prompting, coaxing, pleading, and well, of course some nagging. ( 🙁 but it's because I love him and want him to live a long life with me! )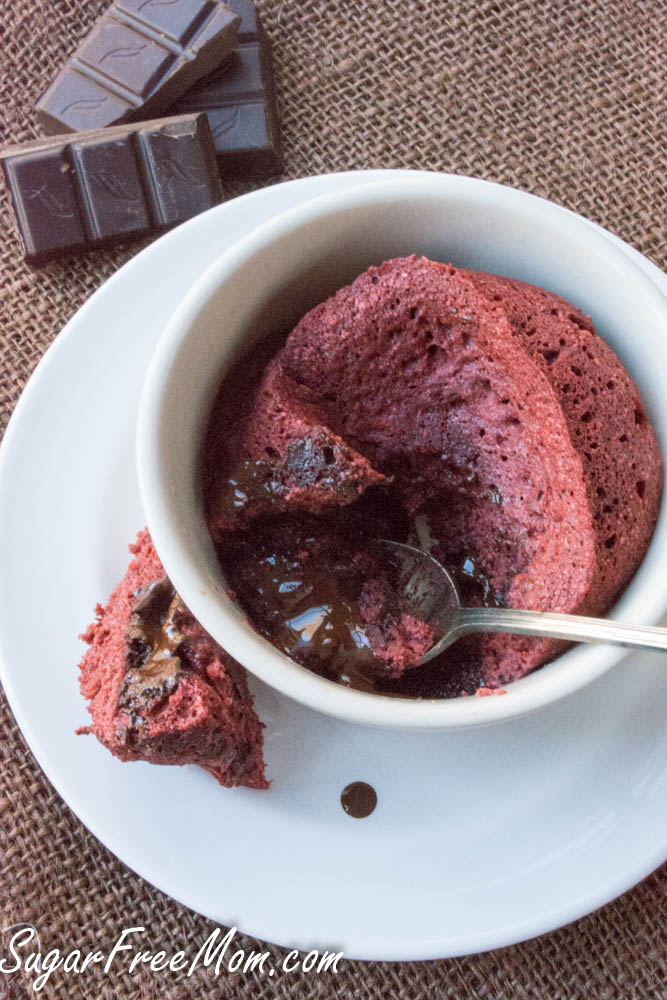 Yes I am rewarding his efforts with cake and chocolate. My momma always told me the way to a man's heart is his stomach, and 19 years later I am still doing just that, but at least this time, it's a guilt free and without unhealthy consequences. 🙂
Subscribe to my weekly newsletter and you will never miss any recipes I post!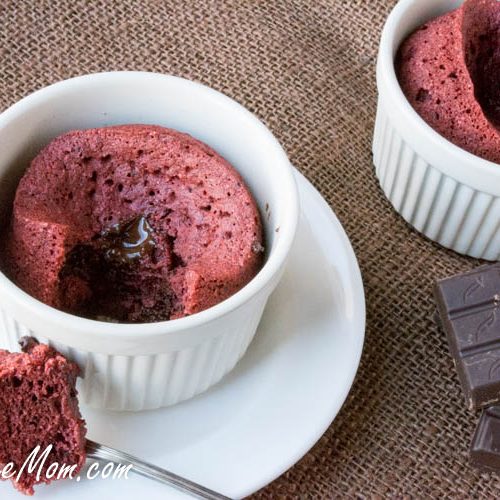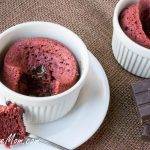 Print
Sugar-Free Red Velvet Molten Lava Mug Cake
Instructions
Whisk the coconut flour, cocoa powder, salt and baking powder together.

In another bowl whisk the milk, eggs, vanilla extract, stevia and food coloring.

Add the dry ingredients into the wet and stir until combined.

Adjust food coloring to the redness you desire.

Spray two ramekins or microwave safe mugs with cooking spray.

Pour batter evenly into each dish.

In the center of each batter, insert the broken chocolate pieces.

Microwave one cake at a time for about 1 minute and 30 seconds.

Enjoy warm right from the dish!
Nutrition
Serving:
1
mug cake
|
Calories:
208
kcal
|
Carbohydrates:
10
g
|
Protein:
9
g
|
Fat:
14
g
|
Saturated Fat:
7
g
|
Cholesterol:
163
mg
|
Sodium:
370
mg
|
Potassium:
228
mg
|
Fiber:
3
g
|
Vitamin A:
240
IU
|
Calcium:
79
mg
|
Iron:
1.2
mg