An Apricot Granita made without adding any sugar tastes just as good as a traditional granita, but this one is guilt free!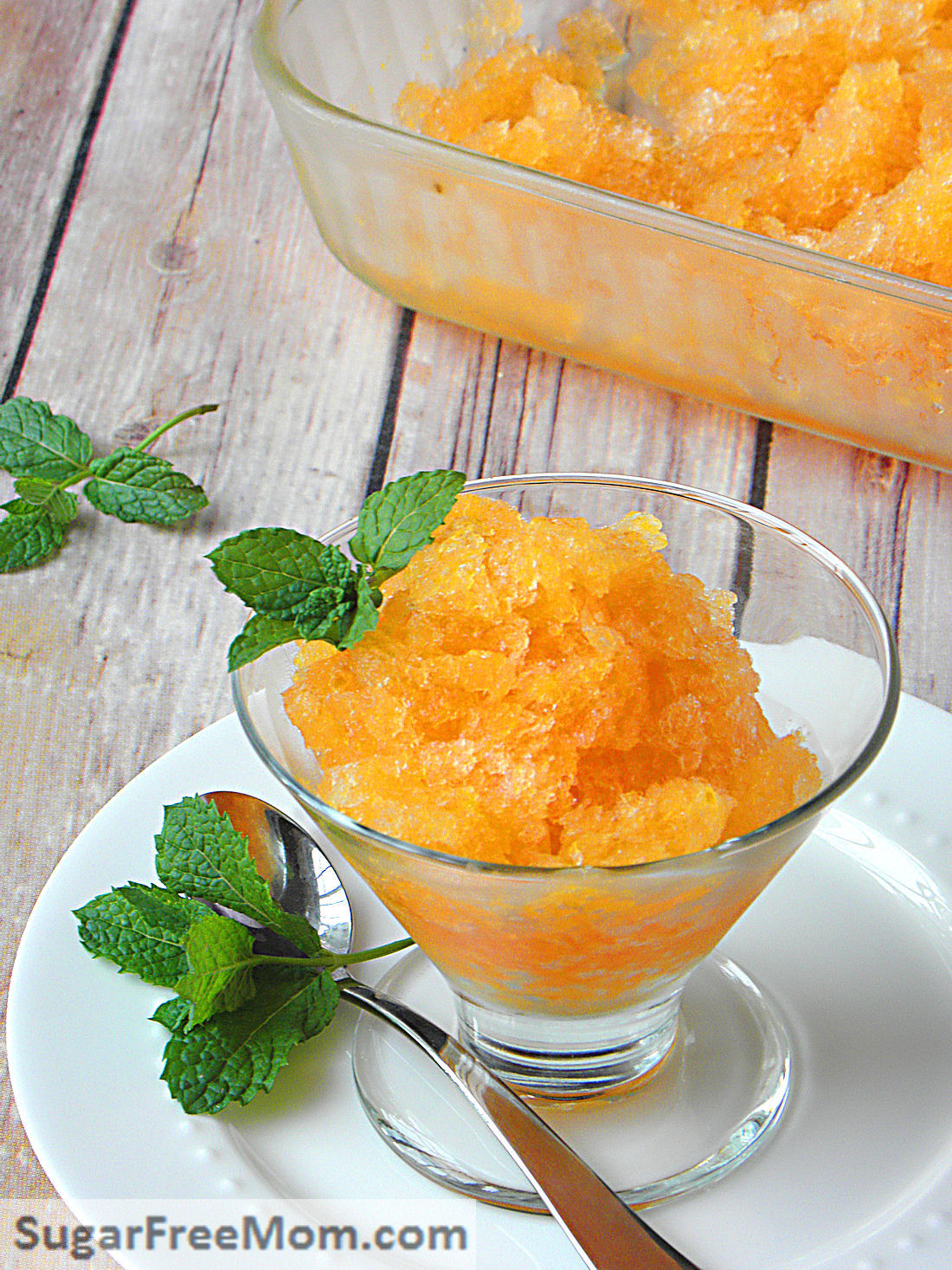 Granita's are a traditional Italian dessert and usually made with lots of sugar. Using the natural sweetness from fresh apricots and adding some apricot flavored liquid stevia, makes this a very low calorie and low carb dessert.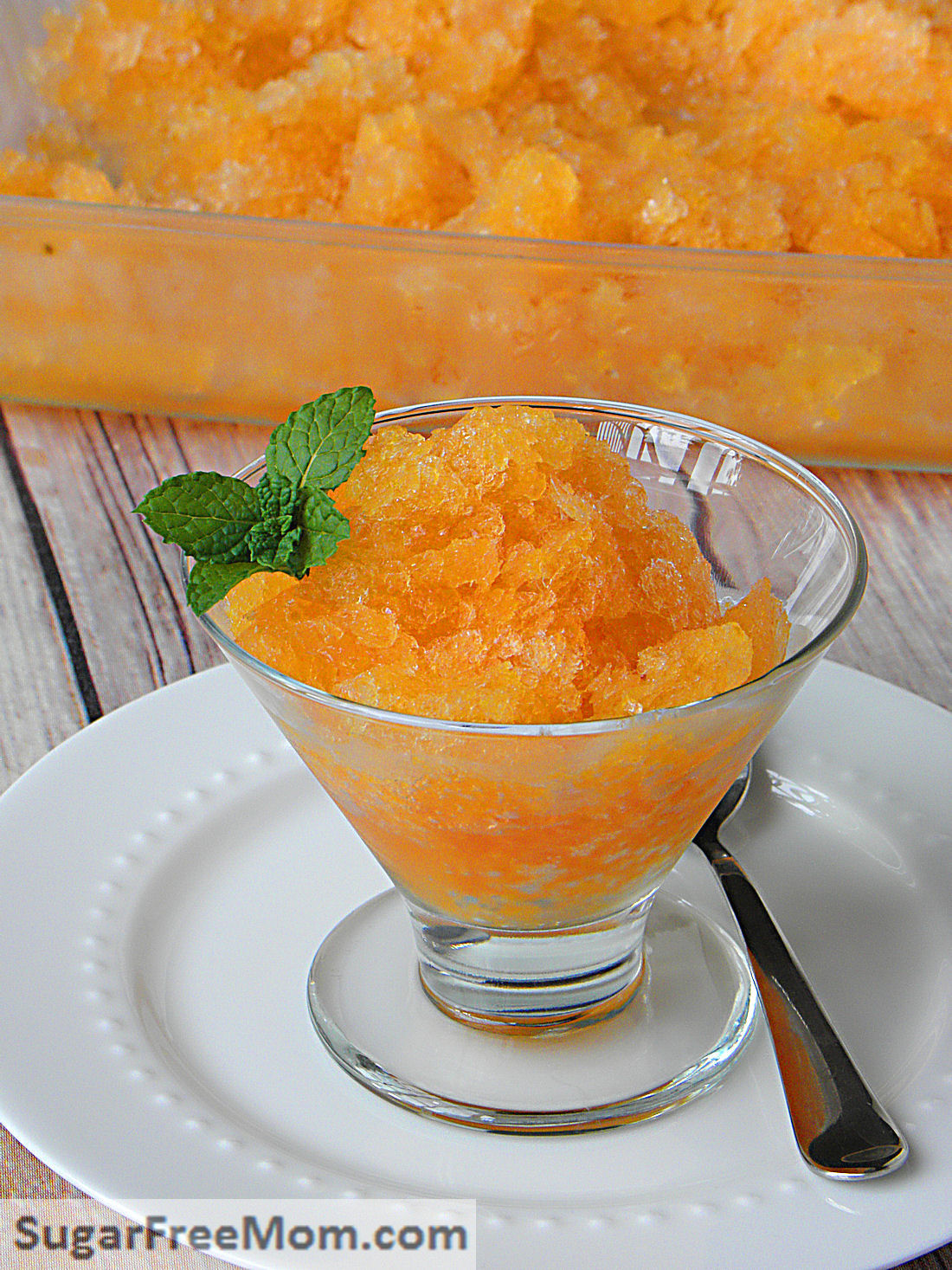 My father is from Rome and knows much about granita recipes. I was surely scared to ask him to try my version without sugar and quite worried about his always, honest and truthful opinion. You'll be happy to know he gave my recipe a thumbs up and even had seconds! He was completely shocked no sugar was added and no aftertaste from the stevia was present. If I can win over my Italian father you can enjoy making this recipe for even the pickest of guests or family!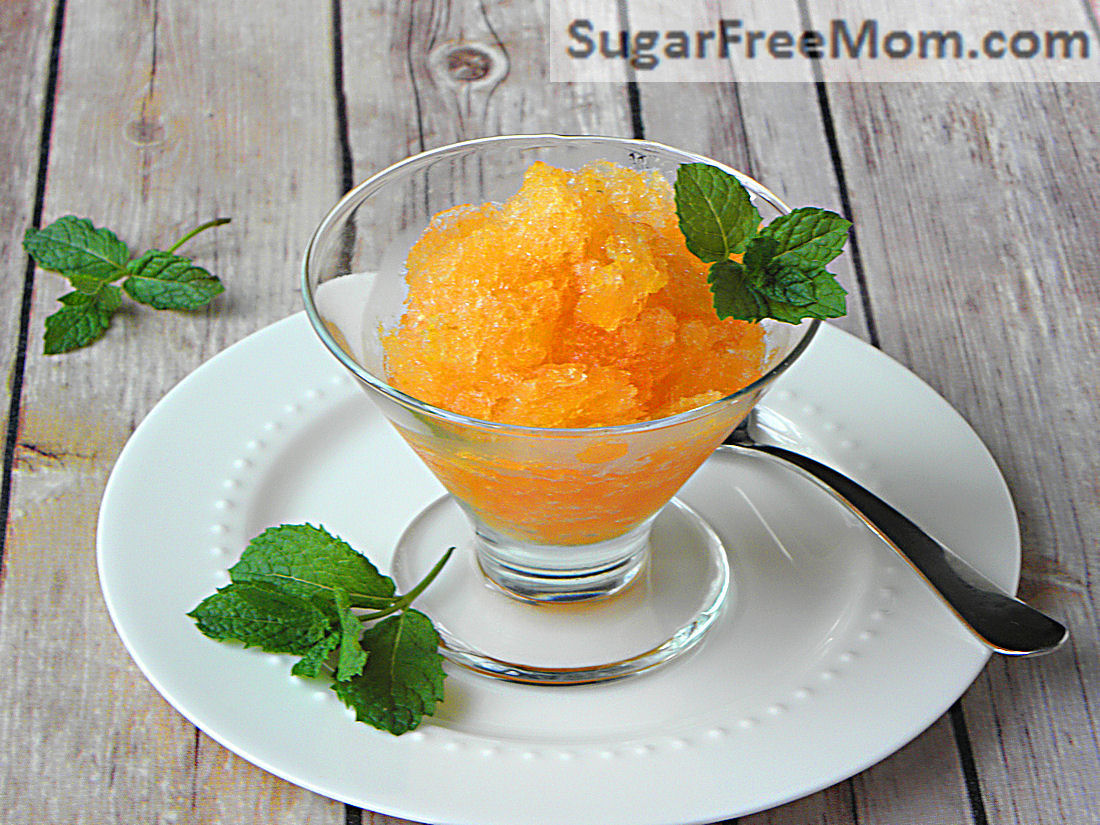 All three of my picky kids loved this recipe as well which is amazing in itself to be honest!
Not only that, BUT I LOVED IT! And for only 24 calories per half a cup, having seconds is not a problem!
Nutrition Info
Servings: 8 (½cup) Calories: 24* Fat: .2g* Cholesterol: 0mg* Sodium: 41mg* Carbs: 5.5g* Fiber: 1g* Sugars: 4.5g* Protein:.7g* Points+: 0*
To see the recipe I created for the Sweetleaf Stevia company, click here:
No Sugar Added Apricot Granita