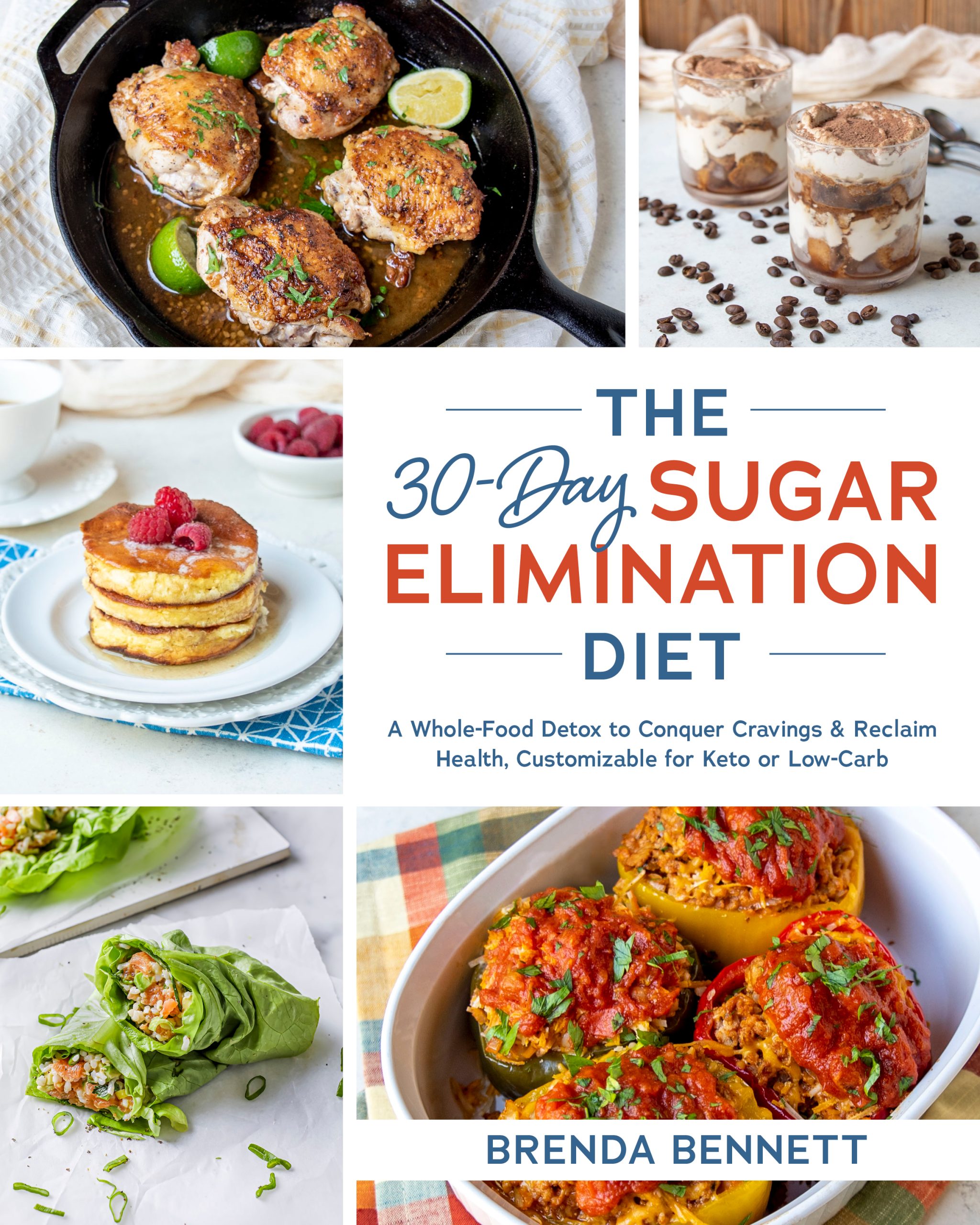 The 30-Day Sugar Elimination Diet is a whole-food detox to conquer cravings, reclaim your health and is customizable for keto or low carb! With no gimmicks, no prepackaged diet foods, and no juicer required, this complete guide to detoxing from sugar and refined carbs is unlike any other you've seen before.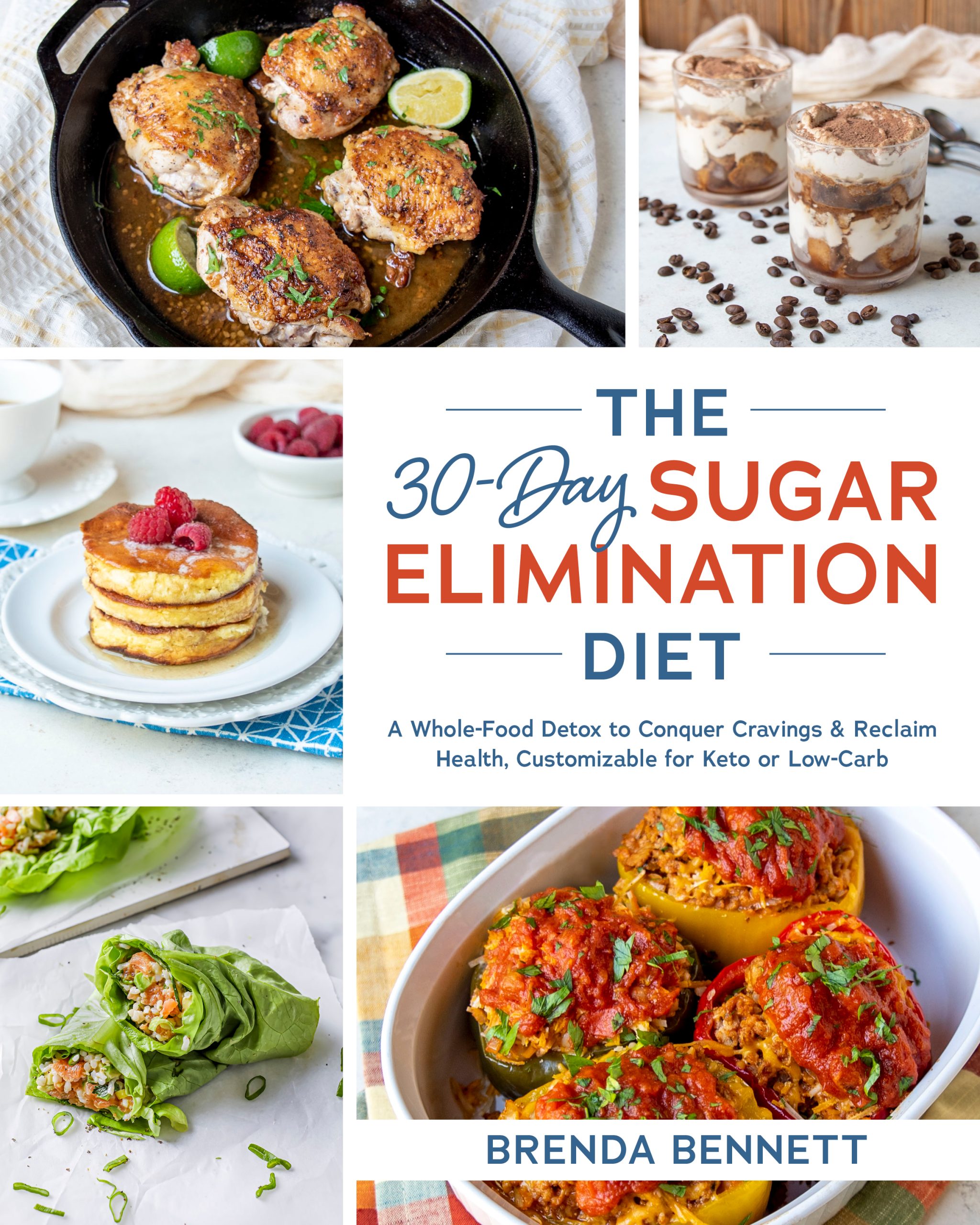 The Sugar Detox Process
Sugar cravings or eating for comfort, can be seen as bad habits that grew overtime from how you respond to daily stress, anxiety, boredom, upset, etc.
The good news is that unhealthy habits or old habits that you've used over a long time in your life to deal with struggles, can be overcome. But it does require a bit more than the 21-day rule or myth to remove an unwanted habit and establish a solid habit change for the better.
Behavioral changes and habit formation is an ongoing process, but the length of time will vary for each person and is dependent on a variety of factors.
Unfortunately when you decide to eliminate your favorite junk food; sugar and refined carbs can feel like an addictive substance that haunts you with cravings.
The best way to fight sugar cravings and create a new habit is to not give in to those temptations and reward that addictive behavior, which can be the hardest part.
Often when you go cold turkey, withdrawal symptoms can occur, but I have found effective ways to teach my clients how to combat this, as well as remove the harmful habits that have caused their weight gain in the first place.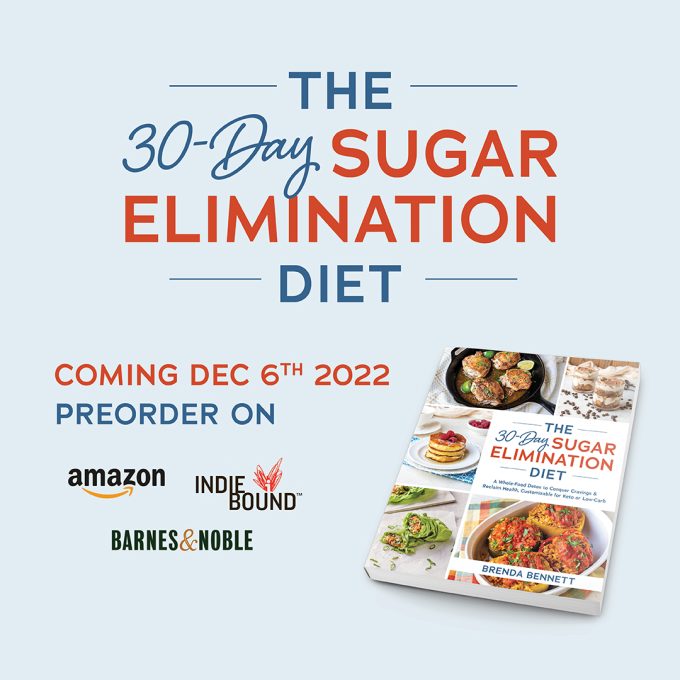 Customizable Keto or Low Carb Meal Plan
My new book, The 30-Day Sugar Elimination Diet, includes everything you need to go sugar-free for one full month. It's a program to help you detox from sugar, eliminate cravings for sugar and carbs, balance your blood sugar to feel better and lose weight.
I tell you how to prepare for the plan, stock your kitchen and cook tasty meals that will leave you 100% satisfied all while weaning yourself off of sugar and without the nasty withdrawal symptoms!
Inside, you'll find recipes for breakfasts, lunches and dinners, along with suggestions for snacks and sugar-free treats if you want them. Detailed shopping lists tell you everything you to buy. Detoxing from sugar couldn't be simpler!
You can choose the diet track that suits your needs, keto or low-carb, both are interchangeable and easy to follow.
You will also learn about:
*Why we crave sugar and carbs
*Hydration and electrolytes, how to read food labels
*Healthy fats, oils, natural sugar-free sweeteners
*Optional supplements to help with cravings
*Intermittent fasting
*Identifying trigger foods and changing your daily habits so you don't revert back to eating for comfort.
*You'll learn the underlying reasons you've overeaten sugar and refined carbs and how to change this pattern of behavior.
At the end of the 30 days, you will also be given tools on how to reintroduce whole food carbohydrates back into your plan, if you so choose.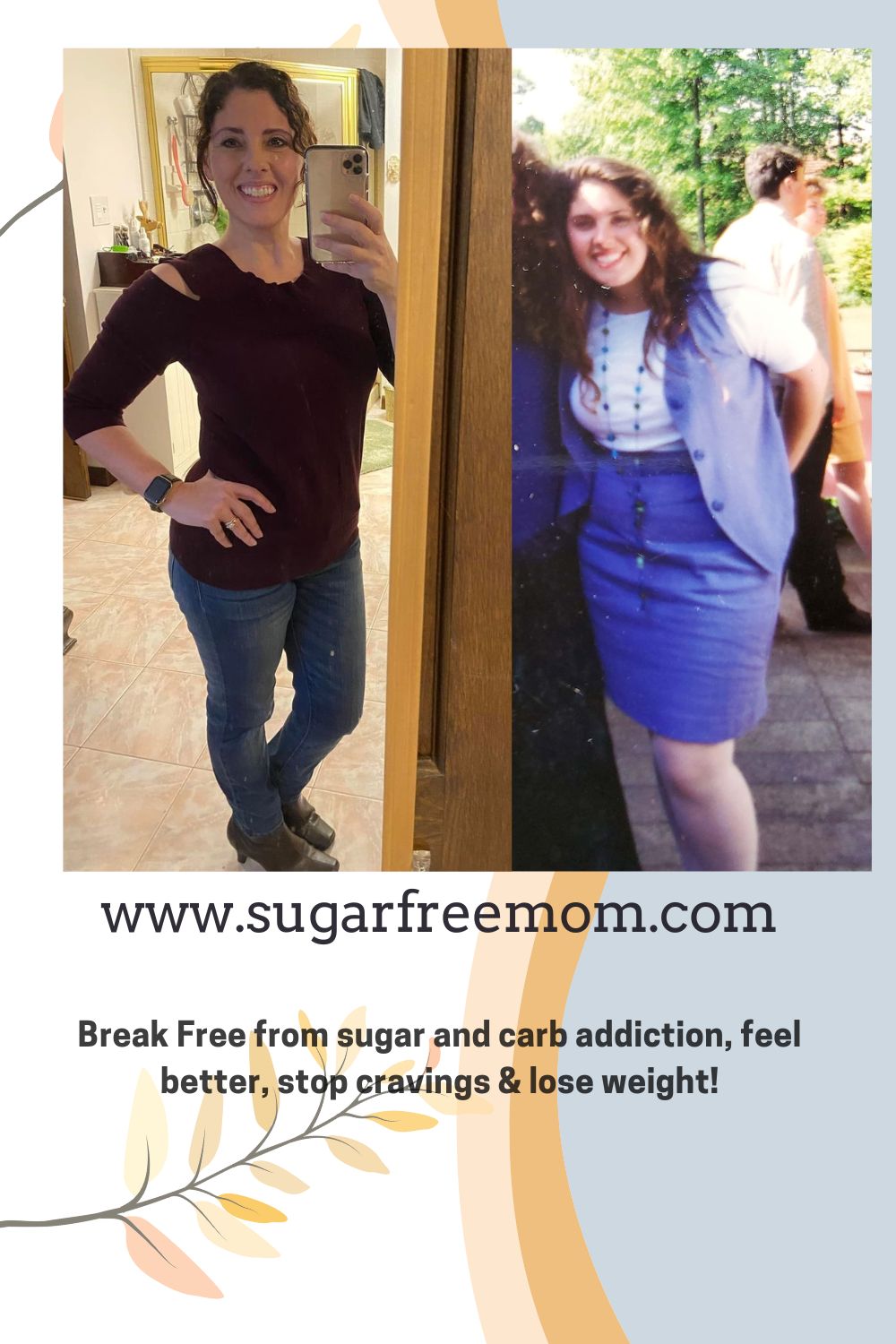 Sugar was like a drug addiction in my life. I had no control from the time of the age of 12 until I turned 34. The contents of my new book is how I gained independence from sugar obsession, broke the hold of intense cravings, lost weight and have maintained my sugar freedom since 2006.
Freeing yourself from sugar isn't about willpower and whether you have enough of it. It's not about following a Paleo or low-carb or keto diet. It's about the sugar and processed foods that have taken over your life. It's time to take back control and never be enslaved to any food again.
You can do it! One day at a time. You can remove sugar for 30 days, you will feel amazing and you will lose weight! You will learn all the tools to claim victory over cravings once and for all!



Amazon.com's price for not-yet-released items sometimes changes between the time the item is listed for sale and the time it is released and shipped. Whenever you pre-order an item eligible for Pre-order Price Guarantee, the price we charge when we ship it to you will be the lowest price offered by Amazon.com between the time you placed your order and the end of the day of the release date.
A pre-order price guarantee message will appear on your Order Summary during the checkout process. If you use 1-Click ordering, the pre-order price guarantee will be automatically applied.
The order summary in Your Account will reflect the lowest price within 24-48 hours of the price change if your product has not yet shipped. After shipment, the difference between your order price and the lowest price by the end of the release date will be refunded to your account automatically, typically within 24-48 hours following the release date.
Besides Amazon, you can also preorder my book through Barnes and Noble, Indiebound and for International folks, Book Depository.
Once you preorder my new book, you can request to join my Facebook group dedicated to answering all your questions, helping you during the 30 days and giving you sneak peaks inside the book and much more!
Preorder The 30-Day Sugar Elimination Diet book Here!
Thank you for your support!