Peanut butter and jelly filled steel cut oat cups are perfect for peanut butter and jelly lovers or even those that dislike typical oatmeal!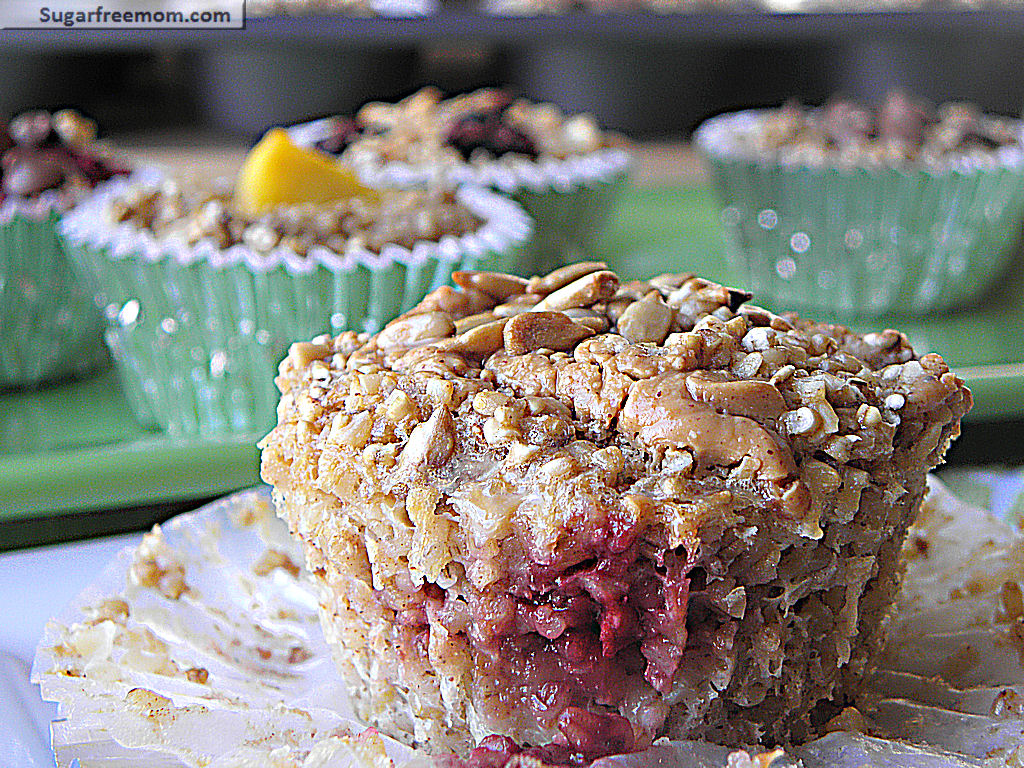 Do you sometimes like to prove someone wrong? I mean it isn't the nicest trait but every once in awhile I kinda do like to. This recipe is proving to the hubby that you folks would like my new creation!
The hubby thought these wouldn't win anyone over and sounded VERY unappetizing. 🙂
BUT enough of you said YUM to my idea and so I thought I'd give proper credit to this yummy baby and make this stand alone on its own page LOL!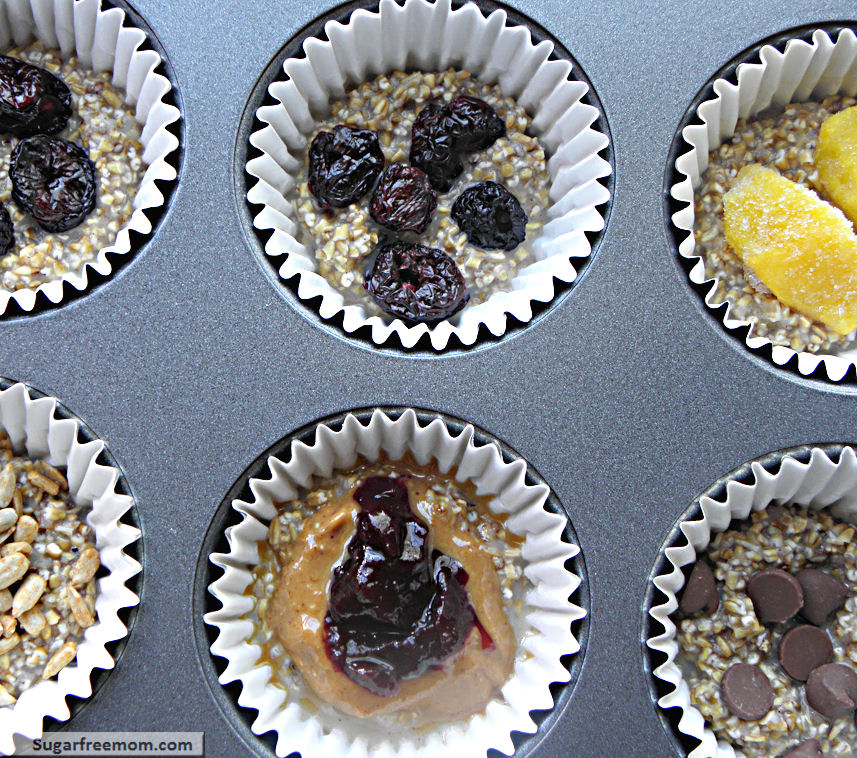 Of course you can use any nut butter you like and skip the jelly and use some real fruit. But I went with the standard PB&J to have something different then the fruit filled cups.
I used:
Polaner All Fruit Seedless Raspberry Jelly
Trader Joe's Valencia Peanut Butter made with sea salt
Nutrition Info for 1 PB&J Baked Steel Cut Oat Cup
Calories: 231* Fat: 7g* Fiber: 5g* Carbs: 35g* Protien: 8g* Points+: 7* Old Points: 4*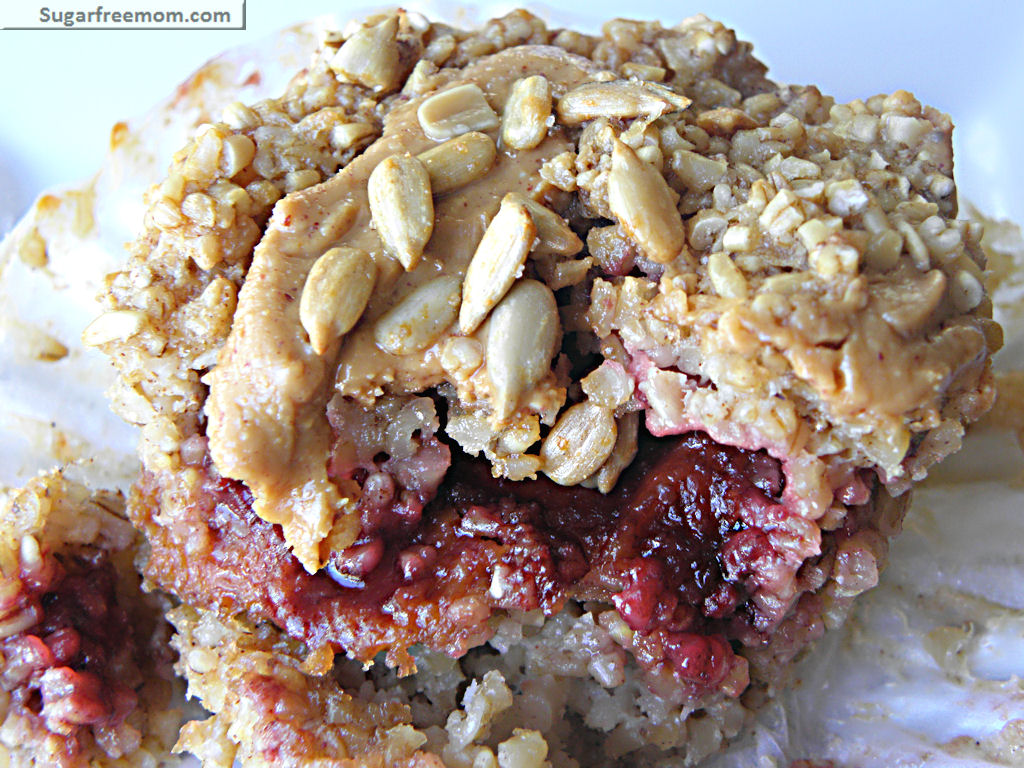 Click here for the recipe to make the Steel Cut Oat Cups and then add this filling and topping below.
FILLING:
2 teaspoons of your favorite all natural, no added sugar, peanut butter
½ tablespoon of your favorite no sugar added, jelly or jam
TOPPING:
1 teaspoon peanut butter
½ teaspoon sunflower seeds
Don't you just want to bite into this baby?
So good! I can't eat one EVERY morning but definitely great for a quick breakfast, treat or snack!
Looking for my original Personal Sized Baked Oatmeal using rolled oats? Click here!