Mini Apple Carrot Quinoa Mini Muffins made gluten free, dairy free and low carb are perfect for a quick breakfast on the go or pack in the kids' lunchboxes for a perfectly portioned snack!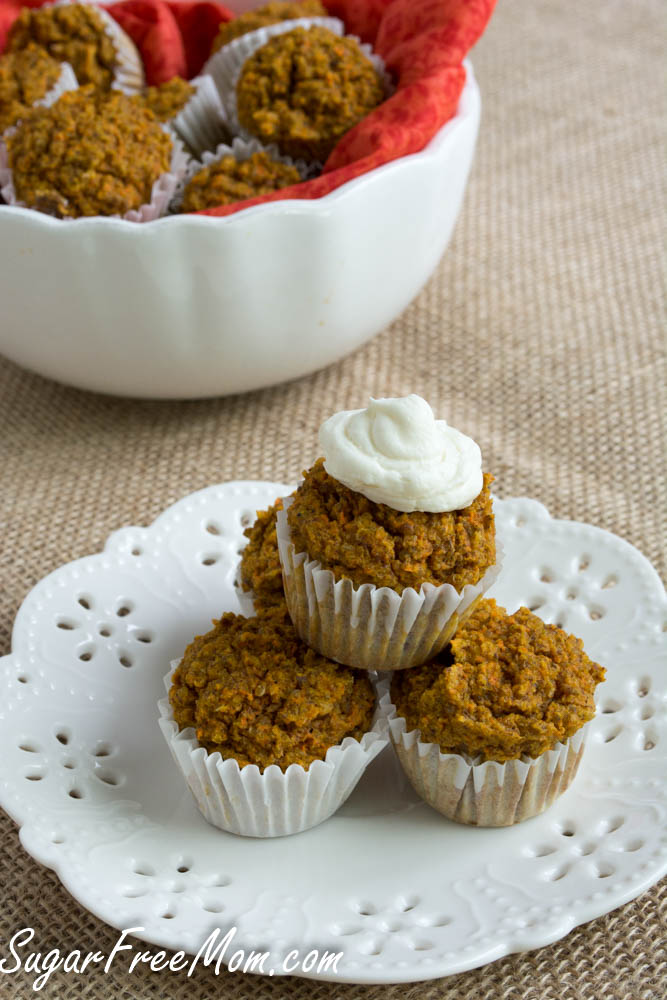 When I think about creating a new recipe, I always try to include something my family may not be fond of. Then I work my tail off to hide the secret somehow, with other flavors and ingredients that would take the stage and be the star.
The star in this recipe is the sweet apple! It's combined with some carrot and quinoa, which are both ingredients my children would rather not indulge in. When they've no idea they are munching on muffins with quinoa and carrots and asked for another, that is what I thrive on and what drives me to continue to make secretive recipes with healthy ingredients!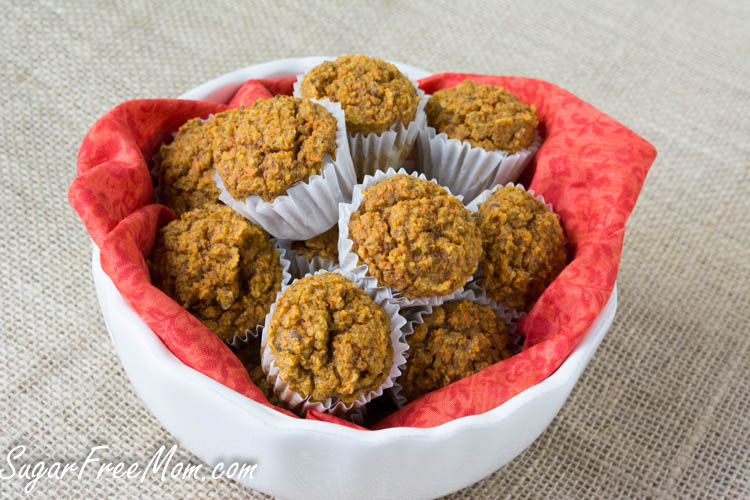 Yes they certainly have an orange tint to them from the carrots that can not be hidden. I claim, " I made them specifically because it's October and everything should be eaten in orange color!" They didn't seem to buy that line much, but I told them they were apple muffins and they were willing to try them. And try them they did. Teen knew there were carrots but thankfully didn't say a word to his younger sister and brother or it might have been the evil glance I was giving him that made him keep quiet. Either way, it worked, they ate them and they loved them. So there. Battle Won in my mind. 🙂
2 mini muffins per serving will provide some fiber, protein and only 8 net carbs if you were wondering how low in carbs they could be since quinoa is in there. Just 68 calories for 2 !!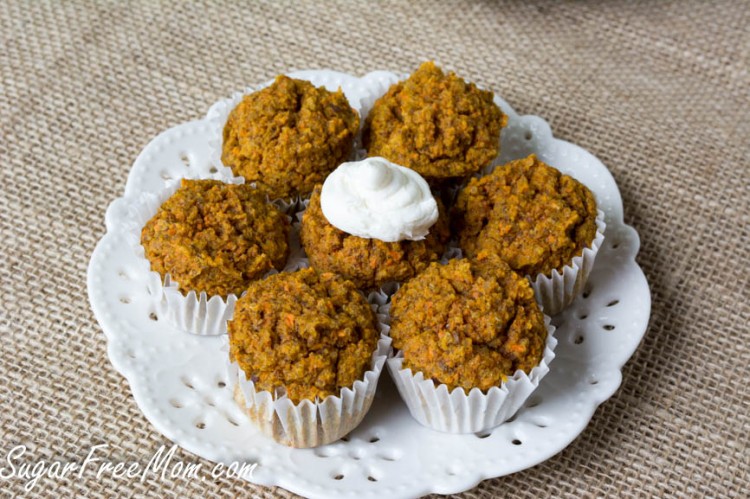 I topped mine with my Sugar-Free Cream Cheese Frosting !! This recipe was adapted from my popular Mini Chocolate Quinoa Brownie Bites.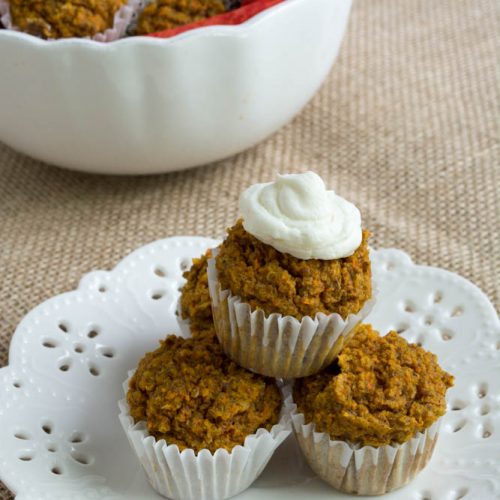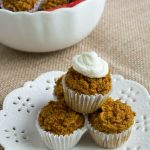 Print
Gluten Free Apple Carrot Quinoa Mini Muffins (No Sugar Added)
Instructions
Bring water and quinoa to a boil.

Cover and reduce heat to a simmer.

Cook for 12-15 minutes until water is absorbed. Add salt and set aside.

Preheat oven to 350 degrees.

In a food processor combine the rest of the ingredients and add the cooled quinoa.

Process until combined well.

Pour mixture into 24 mini muffin cups.

Bake for 20 minutes.

Cool slightly.

Remove and cool on a wire rack.

Once cooled add cream cheese frosting if desired.
Nutrition
Serving:
2
g
|
Calories:
68
kcal
|
Protein:
2.6
g
|
Fat:
2
g
|
Saturated Fat:
0.2
g
|
Cholesterol:
36
mg
|
Sodium:
137
mg
|
Fiber:
2
g
|
Sugar:
2.5
g
Directions: