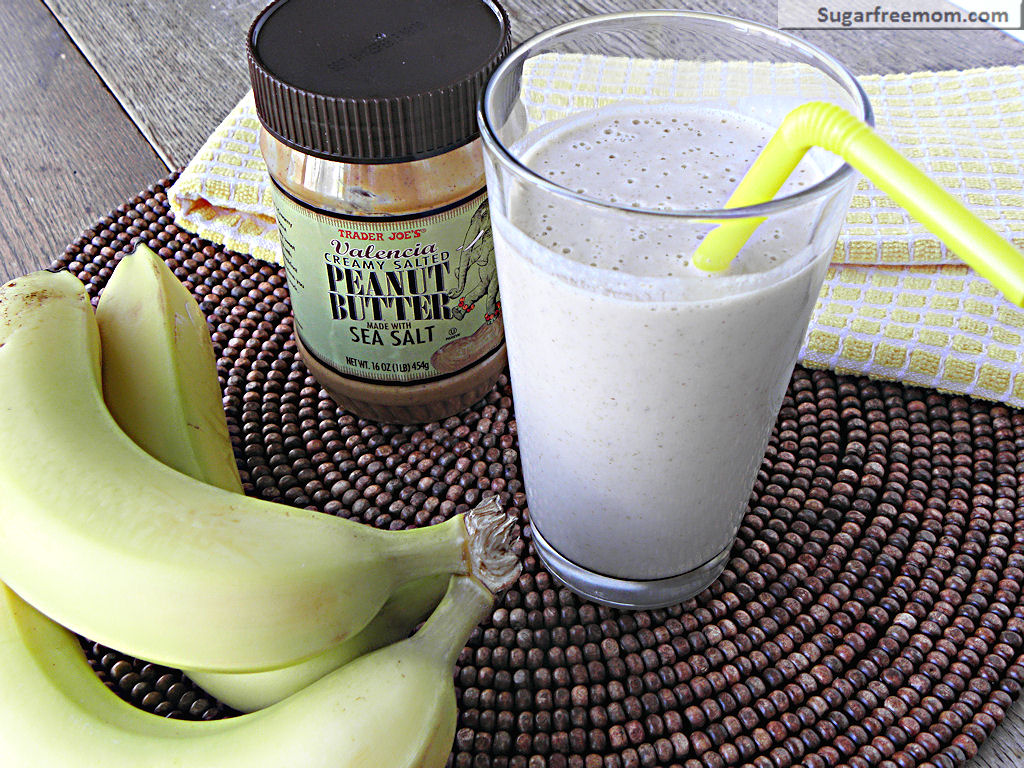 Do you have any peanut butter lovers in the house??
I must confess that I LOVE it and MUST measure out the tablespoon or I am prone to overeat on it for sure. So making this fulfills my taste for it and fills me up completely till lunch!
Having one of these is the quickest way to get a breakfast in and still do other things while sipping it or taking it in the car to go! Not to mention I love not having to "cook" anything and dumping everything in the blender is the best part. 🙂
* I used Sweetleaf Stevia, English Toffee in liquid, but any stevia will work fine. You could even try it without any stevia at all, it may be sweet enough with the banana.
Nutrition Info
Servings:1* Calories: 202* Fat: 9g* Fiber: 5g* Carbs: 19g* Protein: 10g* Points+: 5* Old Points: 4*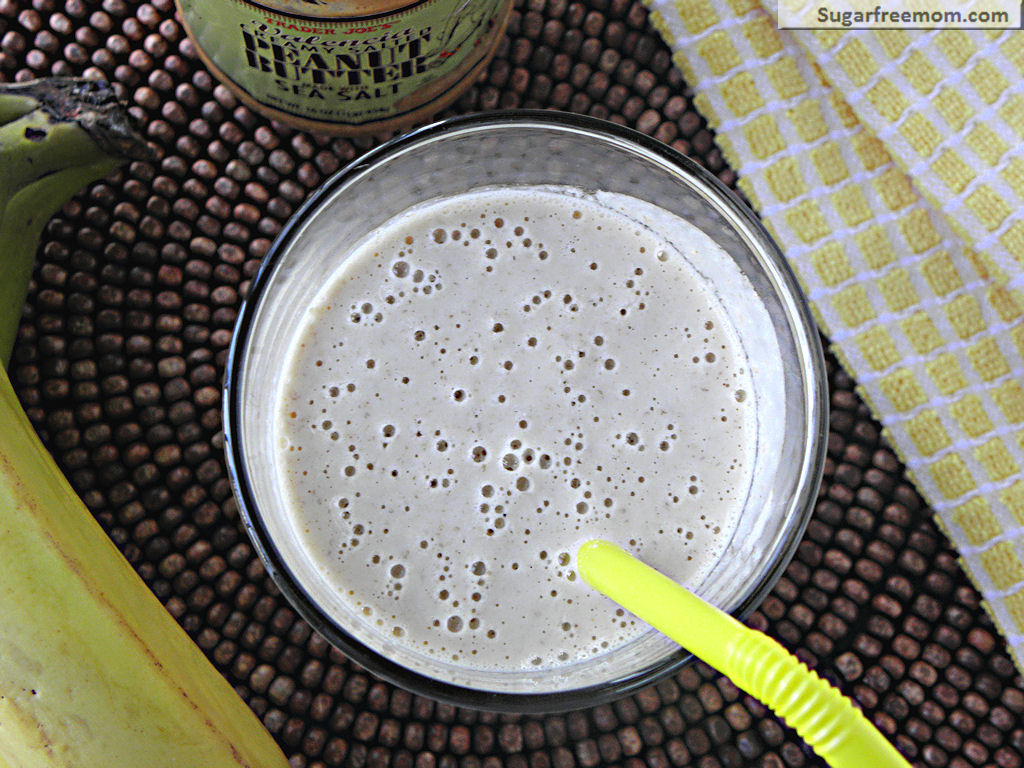 So good and healthy and filling and creamy! I mean what else can I say!!
Would you like more protein to go with this?
You could try my Single Serving Crustless Egg Muffin made in less than a minute!
Peanut Butter Banana Chia Smoothie
[sc:Ziplist]
Ingredients
½ cup water
1 cup ice cubes
¼ cup plain Greek Yogurt
1 tablespoon Peanut Butter, no sugar added ( I heart Trader Joe's Valencia!)
½ banana
½ tablespoon chia seeds
Optional: 1 teaspoon stevia or 2-3 packets
Directions
Mix all ingredients in blender and enjoy!