12 Keto Mother's Day Recipes eCookbook!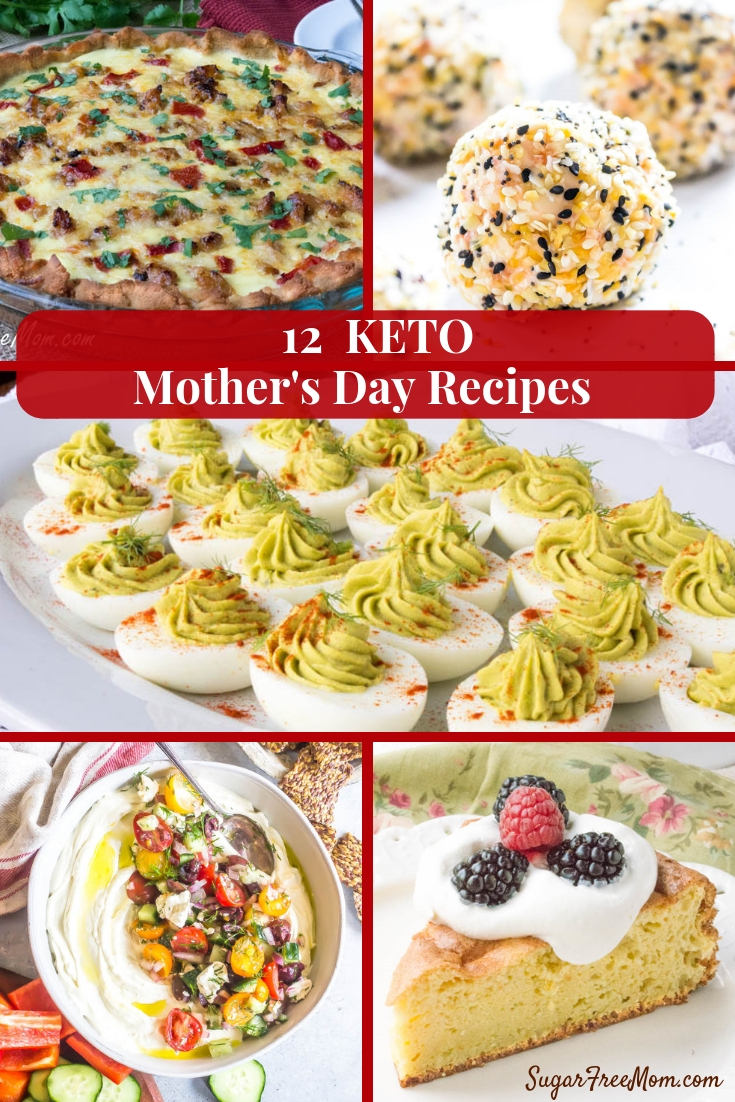 Keto Mother's Day Recipes
When you're a mom you want a day to be treated like a queen, am I right? I don't want to do any dishes or laundry or anything really. I want the day to put my feet up and relax. If your family wants to really surprise you they can make you recipes that work on your keto low carb diet. My kids are now old enough to follow a recipe and make it for me. Even if your kids aren't quite there yet, your partner might be willing to make some special meals and/or dessert for your special day. But even if you have no one to make you anything, why not make it for yourself? I've done that before to make sure I would enjoy my day. I just made things ahead of that Mother's Day. I was and still am willing to make sure, even if I'm the one who has to do the work, that I will most certianly enjoy a dessert on Mother's day that isn't going to throw me off track and feel guilty for indulging in.
The recipes in this eCookbook have lots of options for you. Whether you might be hosting the whole day with your own mom, sister, or daughters, this has all you need. From appetizers, to breakfast, main meals and dessert, this ebook has you covered. Very recipe includes nutrition info. All recipes are gluten free, grain free, sugar free, keto and low carb, all are also nut free.
I can't think of a better day that includes delicious but healthy recipes that never make you feel disgusted after you eat them. Even better is sharing these recipes with family that make not even be on a low carb keto diet. Most of my family are not keto and yet they ALL LOVE my recipes and don't even notice they have no sugar and are low carb. It's a win win for everyone! I've got a bunch of other ebooks on my Shop page you might enjoy as well!
12 Keto Mother's Day Recipes eCookbook
You can purchase this eCookbook for just $2.99 or if you're a meal planning member you will be sent it for FREE by email today! You still have time to get this for free but you must sign up by midnight, Est. time, tonight 4/30/19 to receive this eCookbook for Free.

Meal Planning
If you love recipes like this for yourself and family, you might be interested in my meal planning membership. Weekly low carb keto dinner meal plan sent to your inbox every Friday with shopping list. The best part about my meal planning feature is that if you aren't interested in one of the dinner meals you can swap it out for something else! You can even change serving sizes and the shopping list will adjust!
Since January 1st I've added a meal planning membership that provides you a weekly menu plan with detailed shopping list. Once you receive the meal plan in your email, all you have to do is print the shopping list. You get the new weeks menu each Friday and the week begins on Sunday so that allows you to food shop Friday or Saturday to get ready for the week ahead.
Unlike other meal plans you may have tried, this meal plan is adjustable! This means if you're not crazy about a particular meal, you can swap it out for something else and the best part is that the shopping list adjusts accordingly! Besides that, if you don't have a large family like I do, you can adjust the servings of all the meals and again the shopping list will adjust. It's pretty amazing software! I hope you'll take advantage of it. You can have a sustainable low carb/keto lifestyle when you're well prepared and planning meals is the key! LEARN MORE TODAY!