This post and photos may contain Amazon or other affiliate links. As an Amazon Associate I earn from qualifying purchases. If you purchase something through any link, I may receive a small commission at no extra charge to you. All opinions are my own.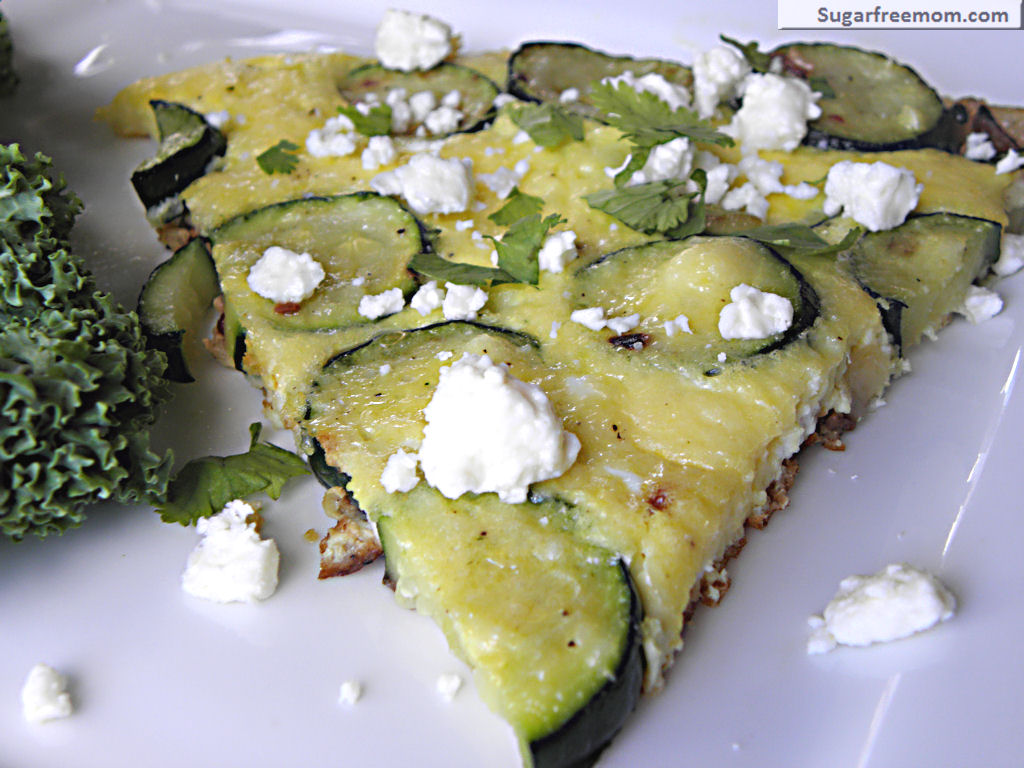 An easy meal for any night of the week, especially wonderful if you have an abundance of zucchini you need to do something with.
I grew up eating this every Friday and it was often called in Italian slang, "coo-kud-zil".
Now don't ask me why! No idea where that name came from, but that is the word we called it!
And.I.Loved.it.
Not too many kids grow up loving zucchini, but because of this frittata I always did.
Maybe if you make this your own kiddies will fall in love with zucchini too! It is worth a shot, but even if not, more for you!
I like my frittata thin so I use a large 12 inch saute pan, but you can use a smaller one and get a thicker frittata. I enjoy it thin because I sometimes put it between a sandwich thin whole wheat bread for an easy lunch.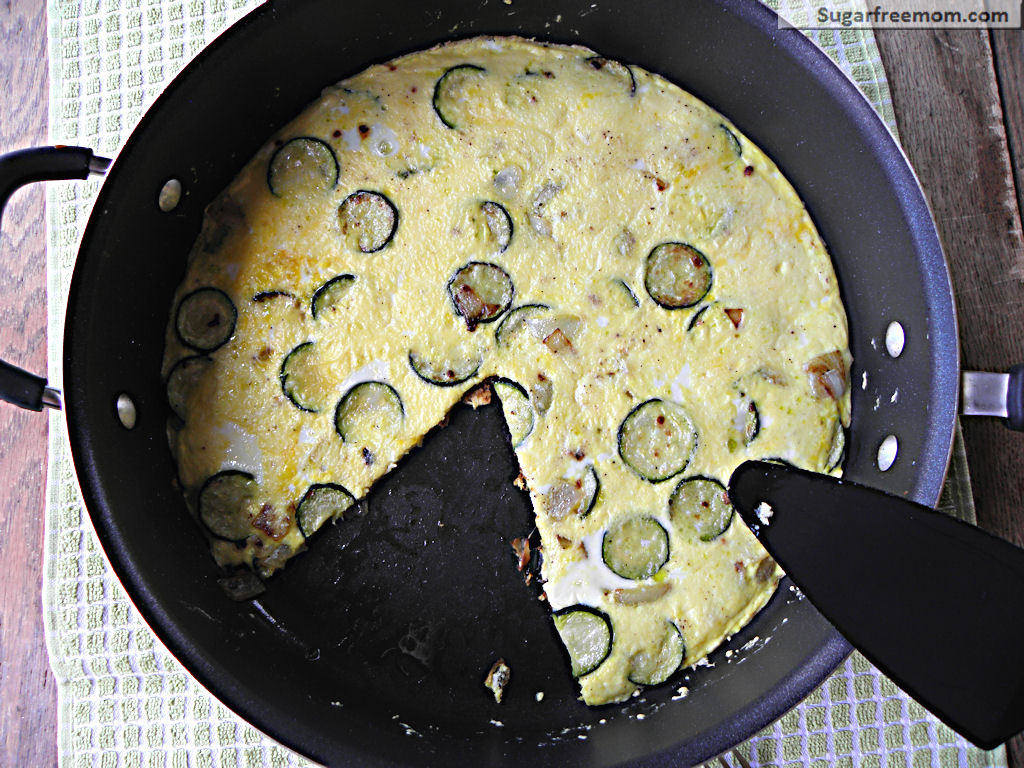 Zucchini Frittata
[sc:Ziplist]
Ingredients
2 cups sliced zucchini
2 tablespoons extra virgin olive oil
1/2 cup sliced onion
1 teaspoon garlic, minced
4 eggs
2 egg whites
1/4 cup Parmesan
1/4 cup milk ( I used 1 %)
salt and pepper to taste
Directions
Saute onion and garlic in oil until onion is softened and turns yellow.
Add zucchini and saute until soft about 5-10 minutes, stirring occasionally.
In a bowl mix together egg, whites, Parmesan and milk.
Pour egg mixture over the zucchini and lower heat. Cook until egg mixture is semi set. The edges will be browned and you should be able to lift them a bit with a spatula.
Place the pan in the broiler to cook the center about 5 minutes.
Top with some feta cheese and chopped parsley if desired.
Nutrition Info (excluding topping)
Servings: 6* Calories per serving: 130* Fat: 9g* Fiber: 1g* Carbs: 4g* Protien: 9g* Points+: 3*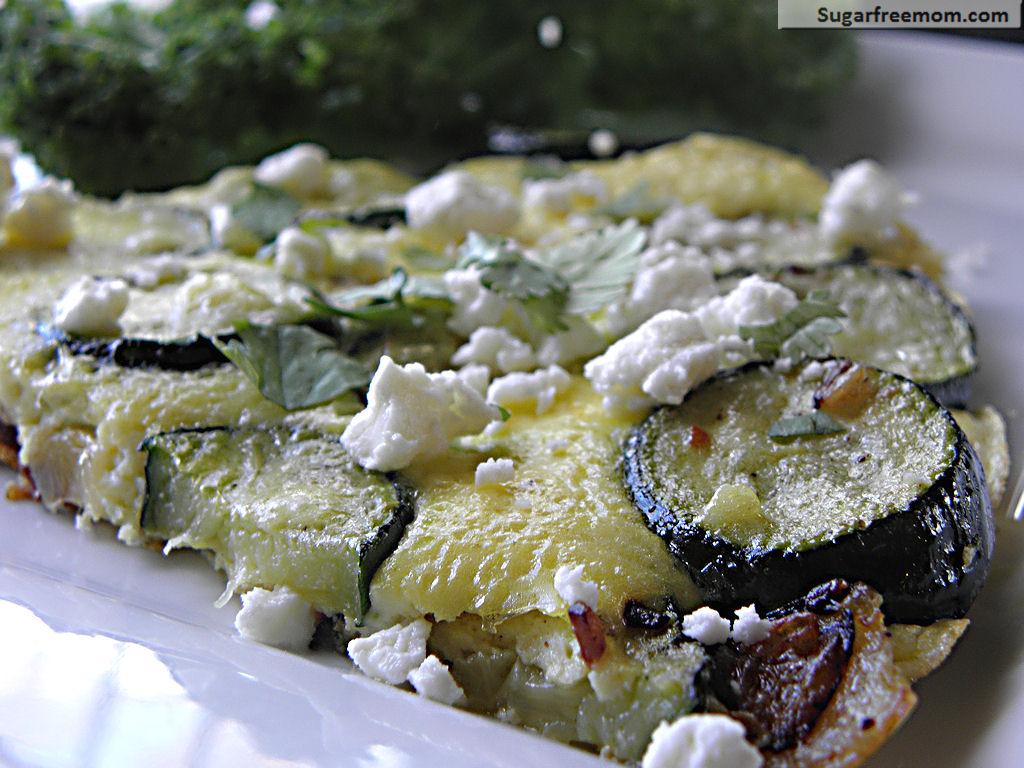 Want more ideas for zucchini? How about my Zucchini Ricotta Pie? Or Oven Fried Parmesan Zucchini Rounds to go with any main dish! Or if zucchini isn't your thing you could try a Kale Frittata that is delish!