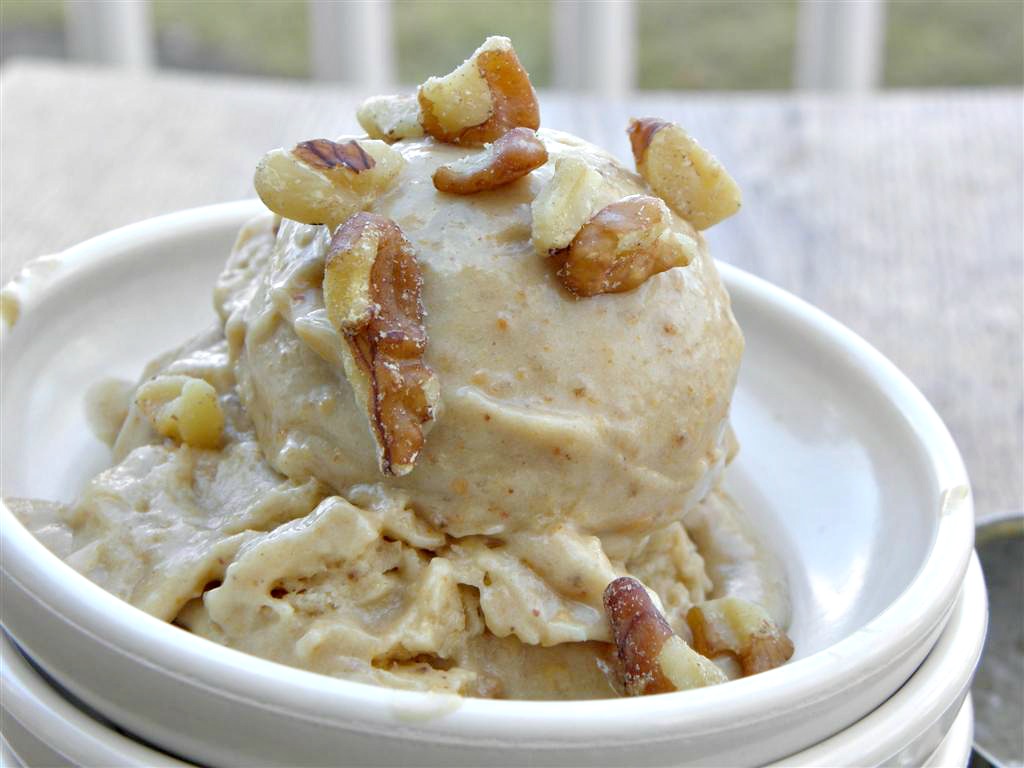 You can not possibly tell me this doesn't look like soft serve ice cream..............seriously, doesn't it?
Looks can be deceiving and in this case, it is truly so!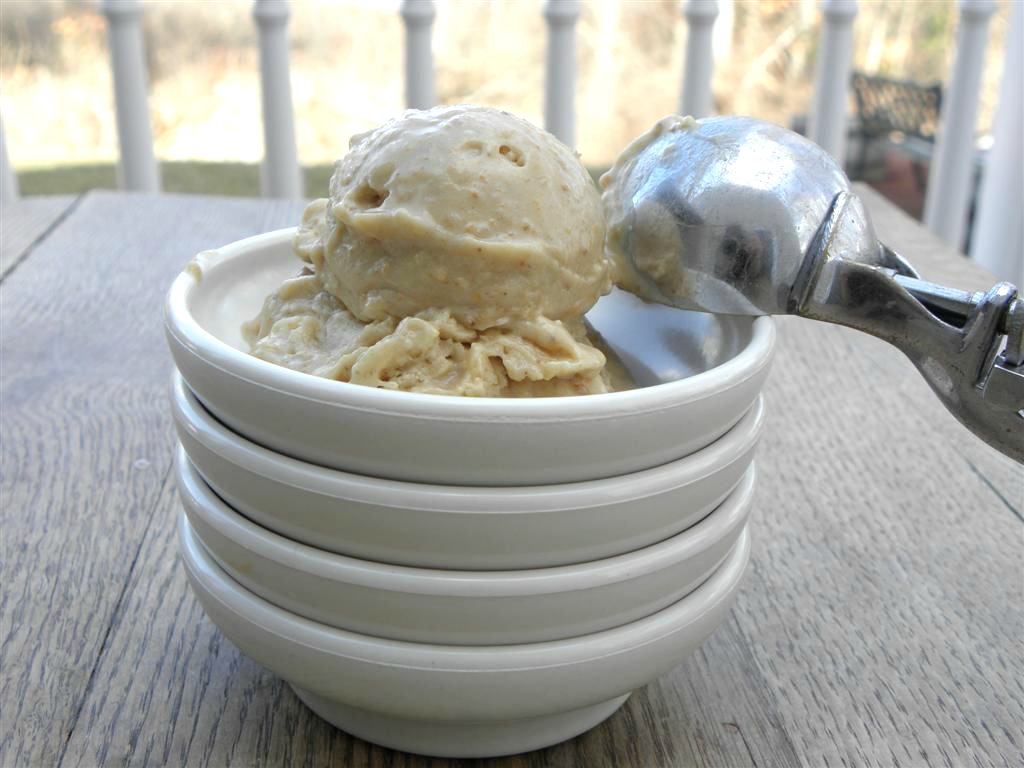 Do you know the BEST part about this?
NO ice cream maker required! Isn't that fabulous!
I'm sure you've seen a few versions of this on Pinterest, but I added something else to it to get that toffee flavor I craved!
Can you guess what has no calories, is naturally sugar-free and has amazing taste using only ¼ teaspoon?
You guessed right if you guessed the new flavor English Toffee by Sweetleaf Stevia!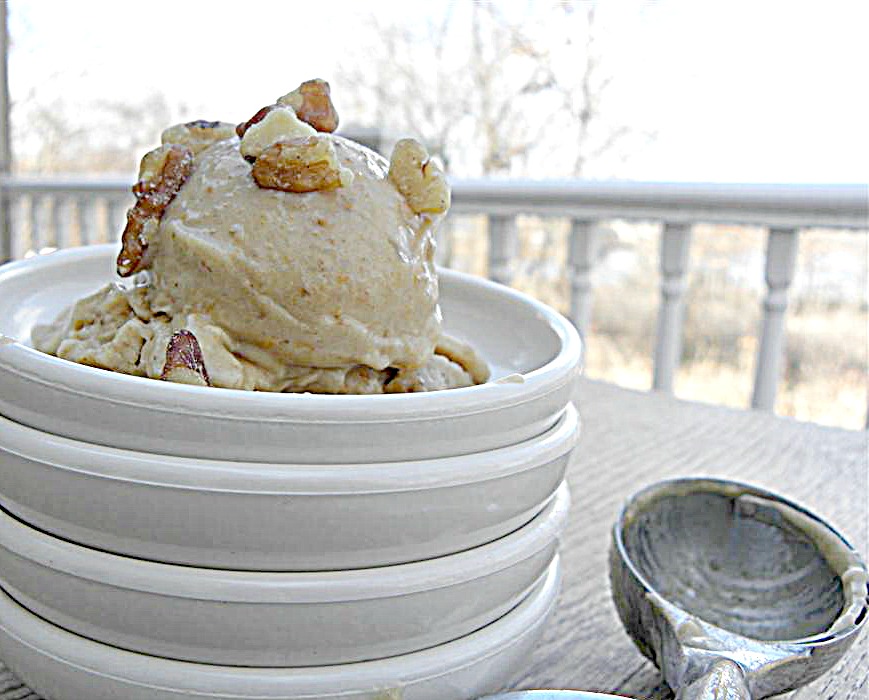 Stay tuned tomorrow for a SWEET SWEET Giveaway! Are you subscribed so you won't miss it?
Peanut Butter Toffee Dairy Free Ice Cream
Author:
Prep time:
Total time:
Ingredients
1 ripe banana, semi-frozen
¼ teaspoon [url href="http://www.iherb.com/p/9674?rcode=yaj035" target="_blank"]English Toffee stevia[/url]
1 tablespoon natural peanut butter, no sugar added
optional: chopped walnuts
Instructions
If you don't have a banana already peeled and frozen, put one in the freezer for about an hour.
Using a food processor, place the banana in and let it go until you start seeing that is becoming very smooth, no lumps.
Add the peanut butter and stevia and continue to process until smooth again.
Pour it into a serving dish and place it back in the freezer for another 15 minutes.
That is it! Top with walnuts or even some dairy free sugar free whipped cream!
Serving size:
1
Calories:
205
Fat:
8g
Carbohydrates:
30g
Fiber:
4g
Protein:
5g
Notes
Weight Watchers PointsPlus: 3*