What do you get when you have these delicious Parmesan Crusted Freezer Friendly Chicken Breasts......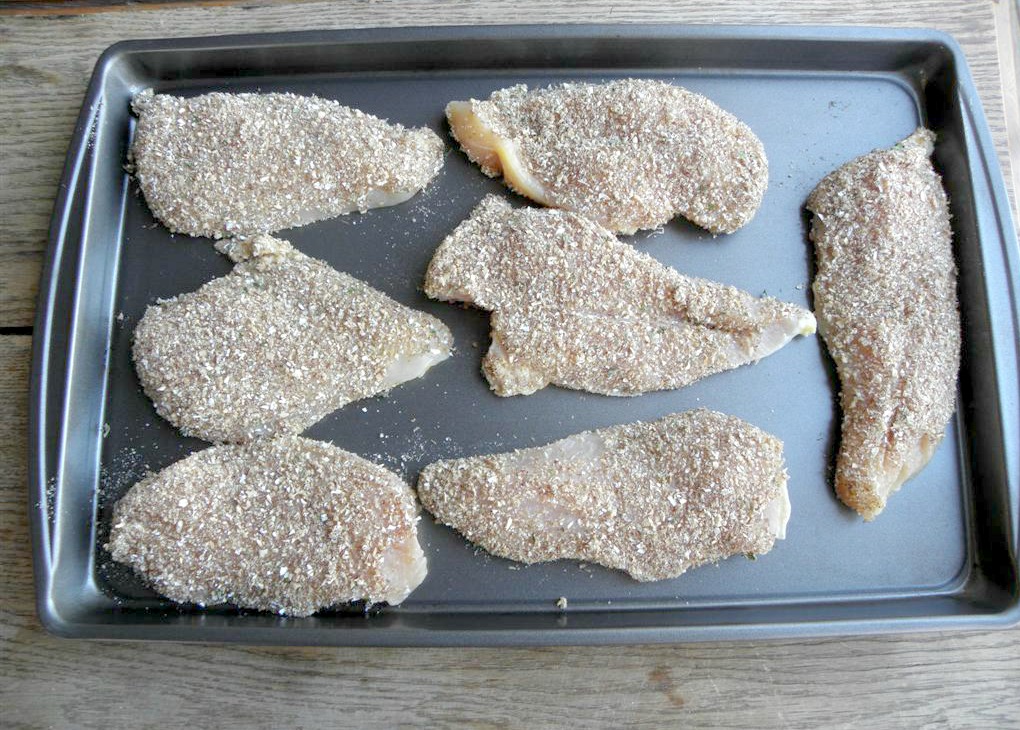 .....combined with some fantastic Traditional Italian Bolognese Sauce .............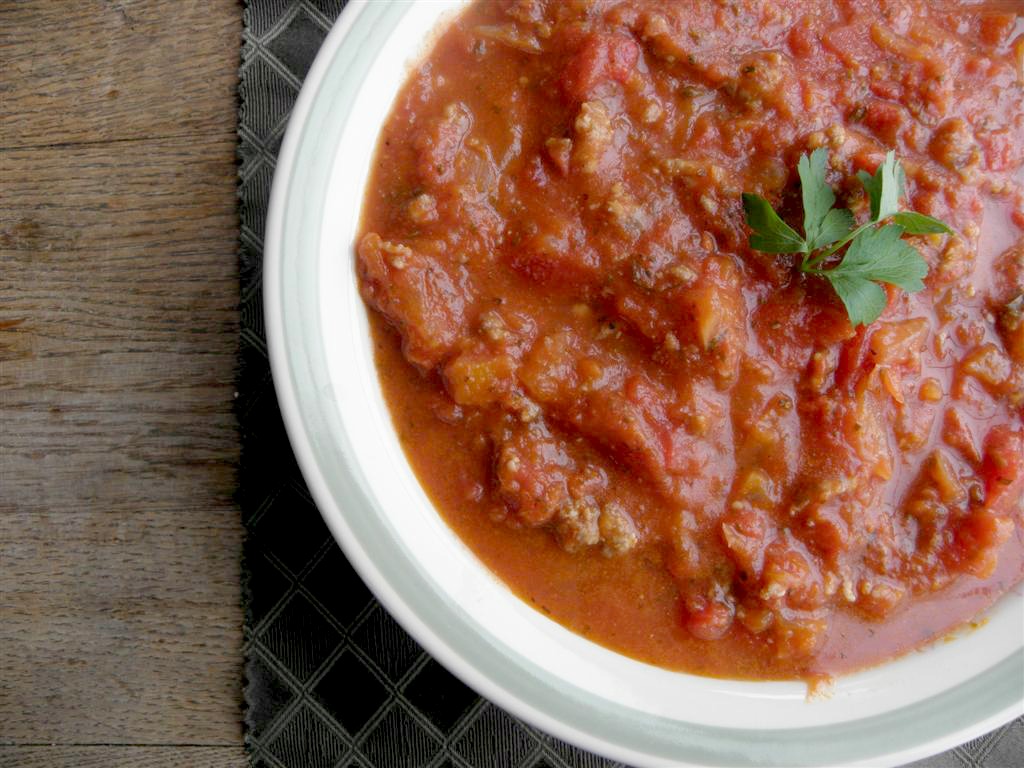 .......and you add some mozzarella cheese on top?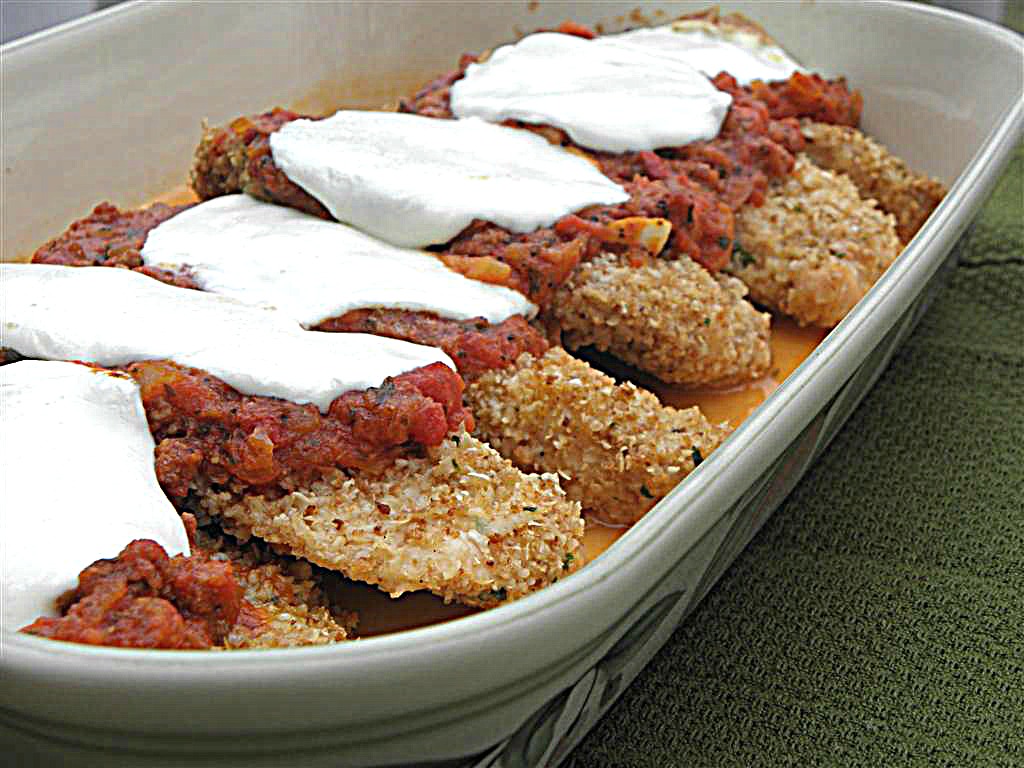 You will have the most perfect ingredients for a Healthy Baked Chicken Parmesan of course!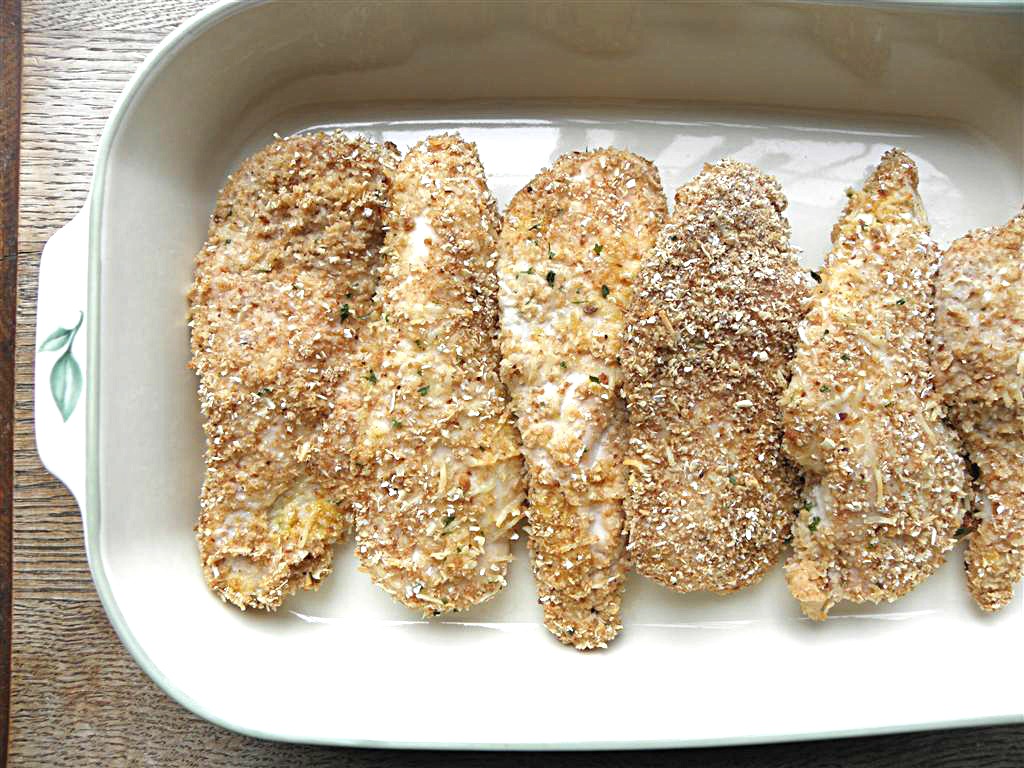 Nutrition Info
(4 oz piece of chicken topped with ¼ c. sauce and ½ oz. mozzarella)
Servings:6* Calories: 312.5* Fat: 13.5* Fiber: 5* Carbs: 13.5* Protein: 38* Points+: 8* Old Points: 6*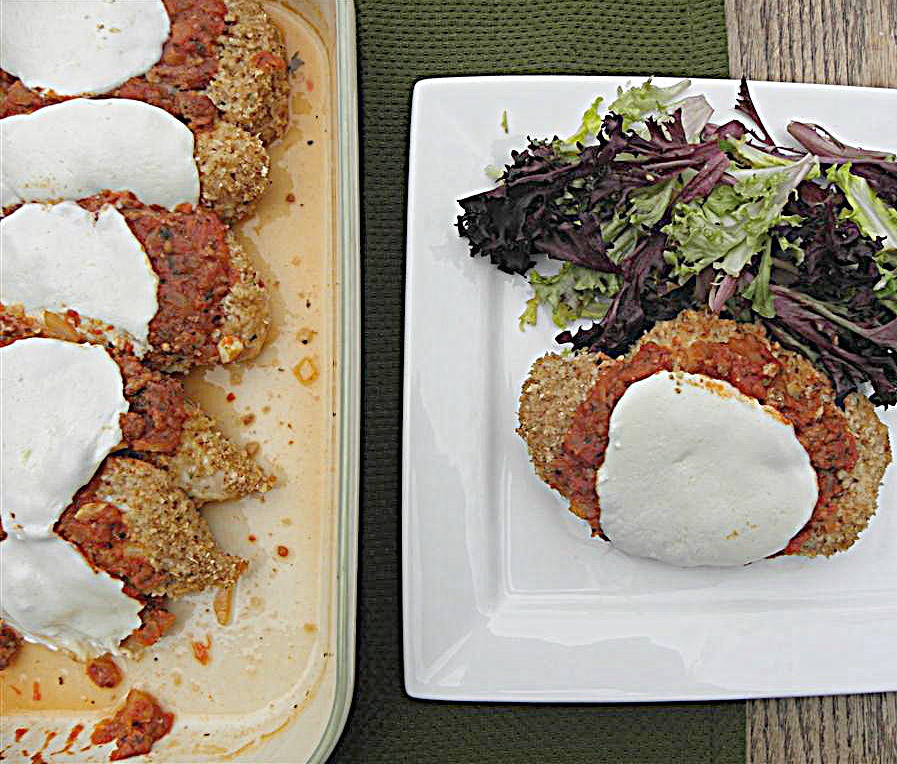 Additional Notes:
*If using previously frozen cooked breasts, simply have them thawed overnight prior to using. After adding sauce and cheese bake for 30 minutes until chicken is warmed through and cheese is melted.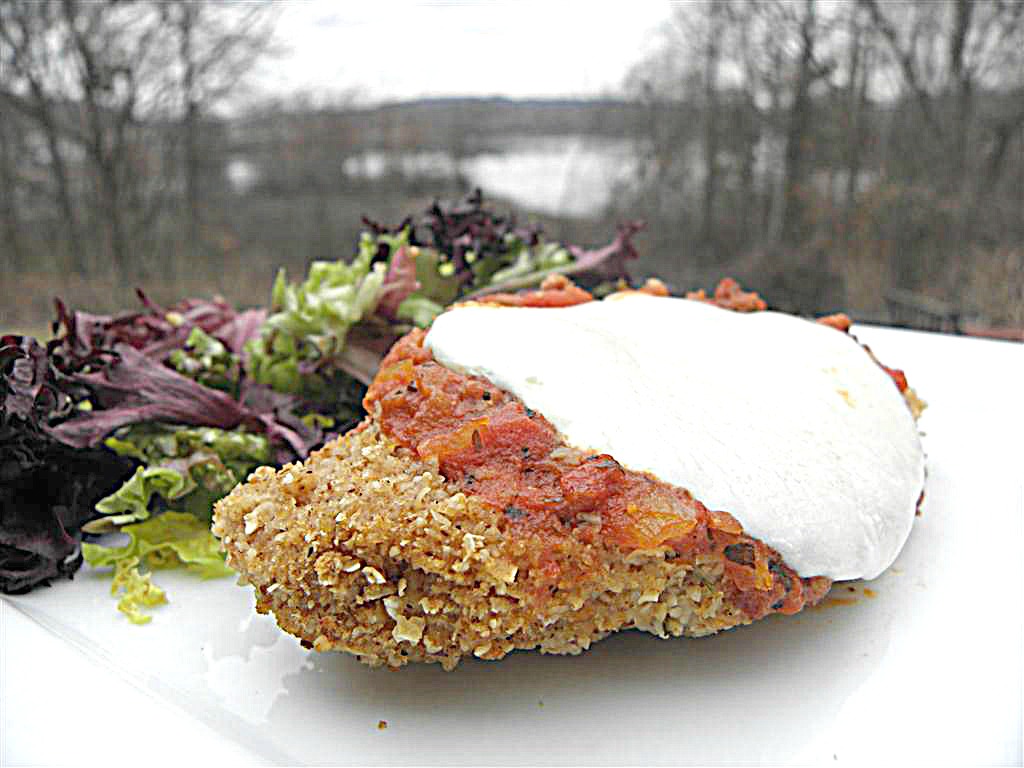 Doesn't that look crispy, like it was fried?!!!!
BUT it wasn't and it tastes JUST as good I promise!
This a favorite winning, kid approved recipe!
Adding a nice side salad like my Cucumber Feta Salad or Fresh Fennel would be a perfect side!
Healthy Baked Chicken Parmesan
[sc:Ziplist]
Ingredients
Directions
Follow my recipe for Parmesan Crusted Chicken Breasts.
Lay each piece of chicken in a baking dish.
Spoon ¼ c. of tomato sauce over each breast.
Lay one half ounce slice of mozzarella on top of sauce.
Bake in 350 degree oven for 10-15 minutes until cheese is melted.