This Sugar-Free Low Carb Blueberry Cream Pie was inspired by my recent trip to Prince Edward Island, Canada with Wyman's of Maine.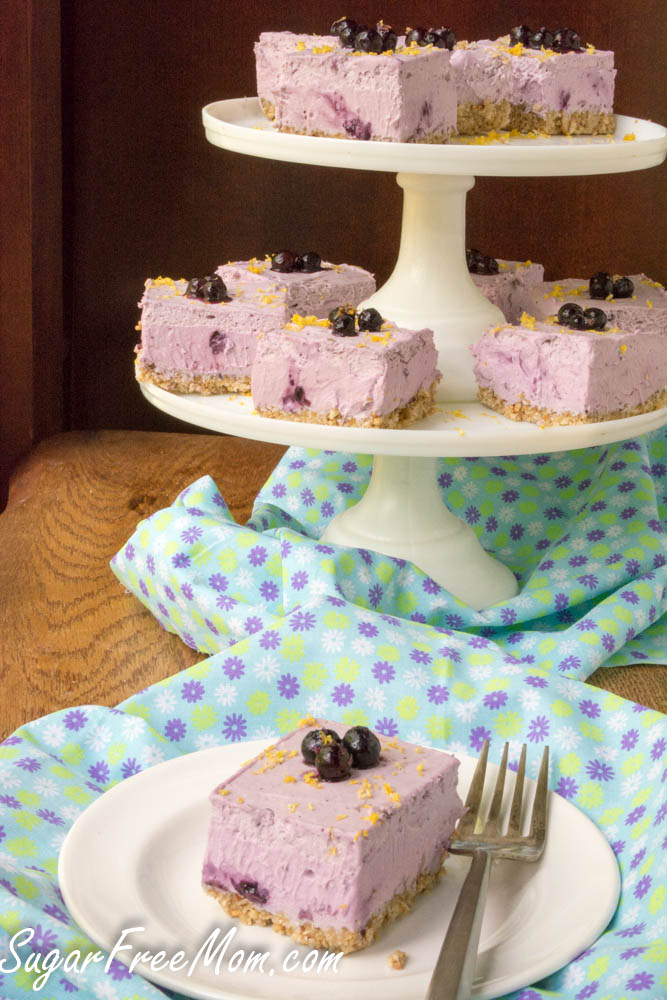 No Bake Cream Pie
No bake recipes remind me of all that is wonderful in life.
Leisure days without a schedule, casual dinner with friends in a backyard and relaxing nights chatting by a campfire.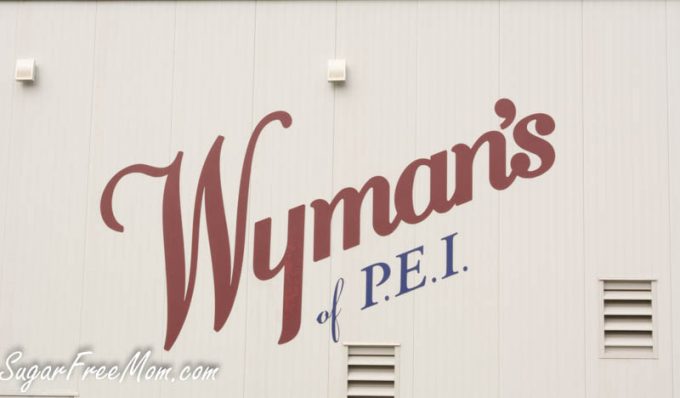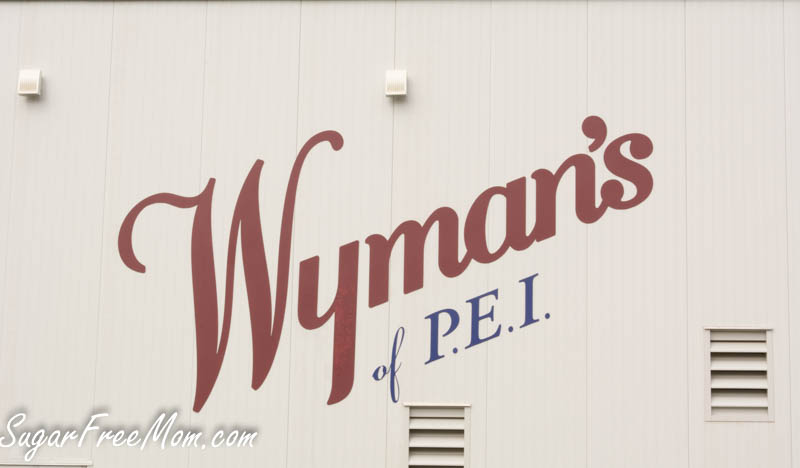 This is exactly how I felt when I traveled with Wyman's of Maine to Prince Edward Island, Canada to tour their blueberry facility and fields.
As soon as you land, the breathtaking views are captivating and the stresses of everyday life are a faint memory.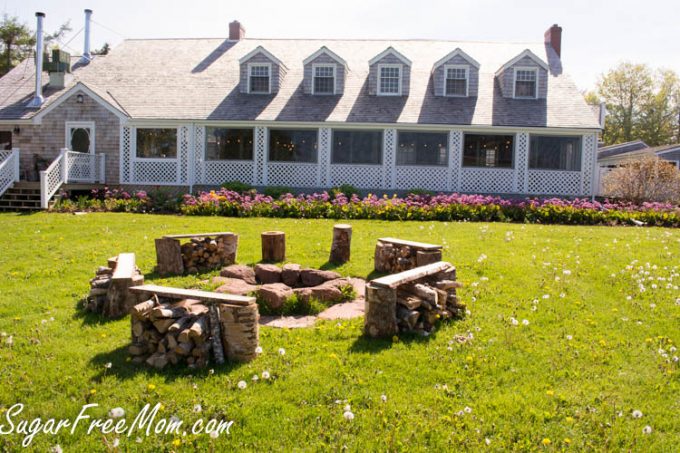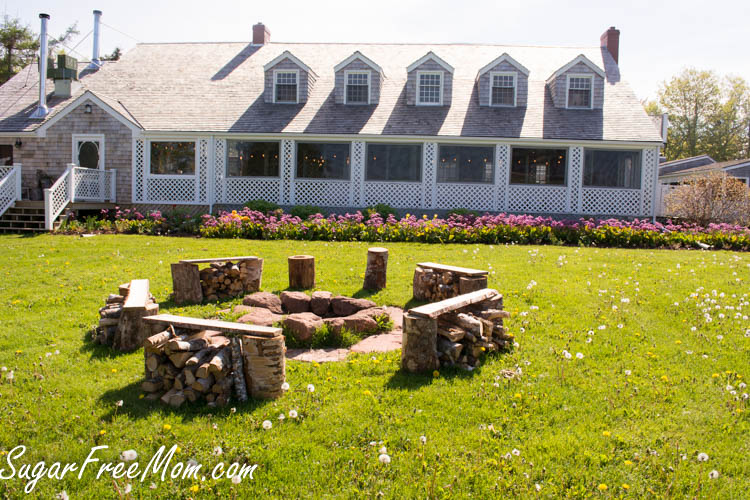 Wyman's knew what they were doing when they planned our stay at The Inn of Bay Fortune, a 5 Star Country Inn! Talk about a place where you feel all the comforts of home, like you were visiting a friend you've known for years.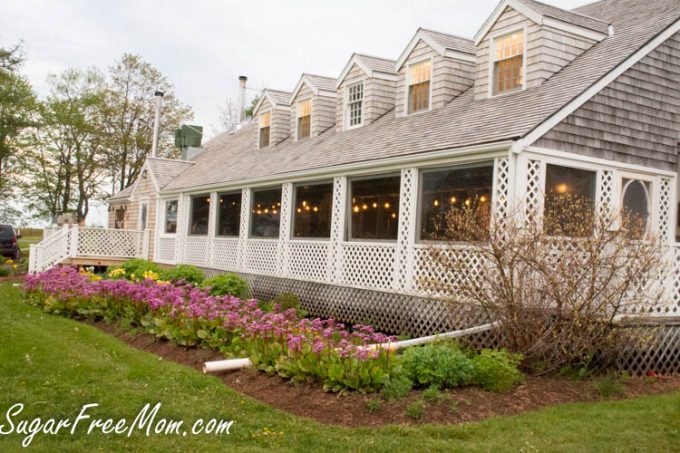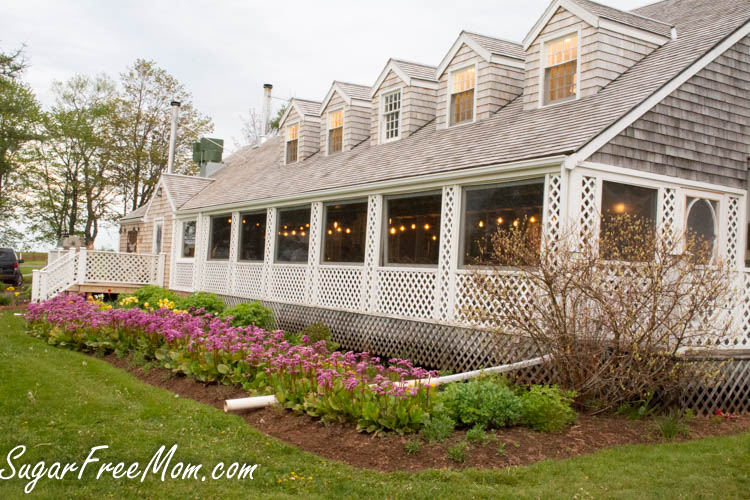 With flowerbeds and fire pits around every turn, you can't help but feel relaxed as you soon as you start walking on the grounds.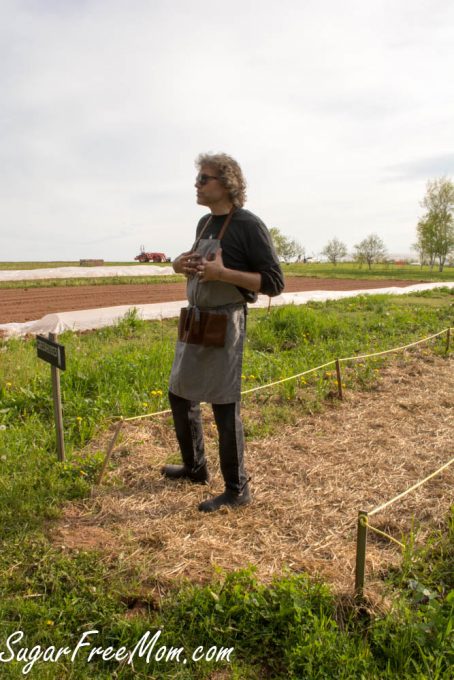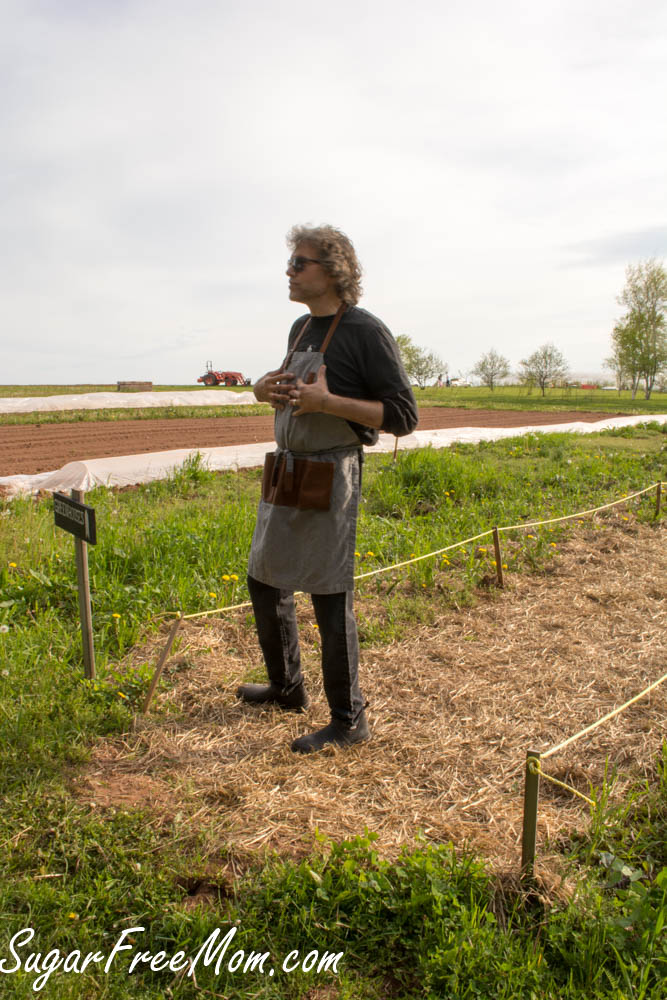 Chef Michael Smith, the owner of The Inn, shared his passion about getting back to his roots and providing an unforgettable "Farm to Fork" experience for his guests.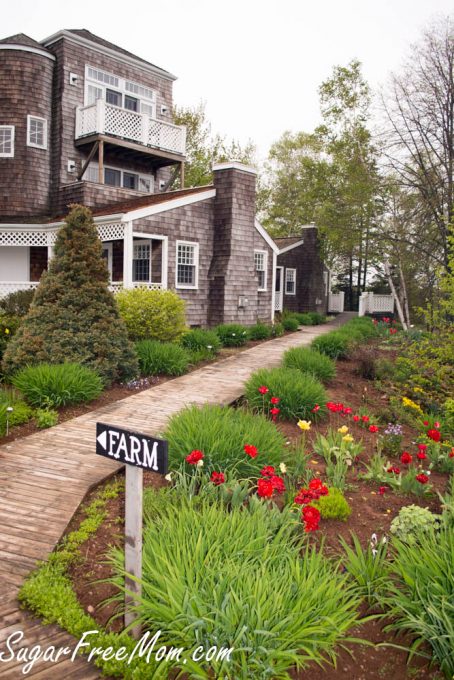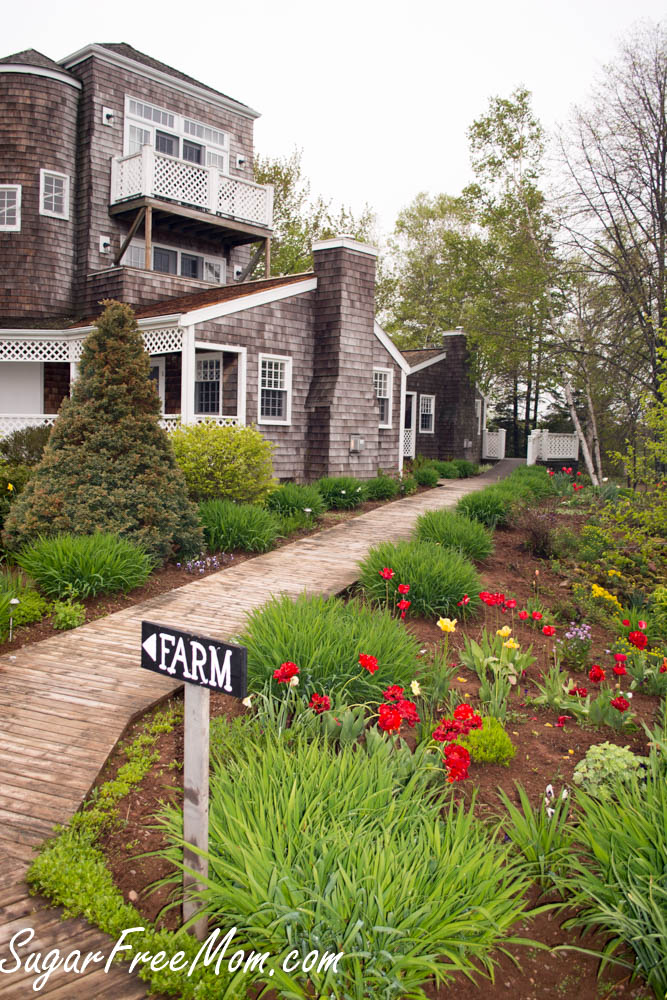 These beautiful walking trials call you to come and explore their grounds.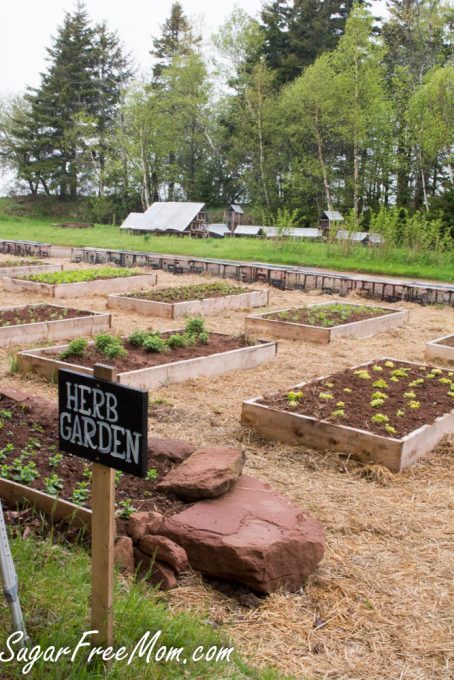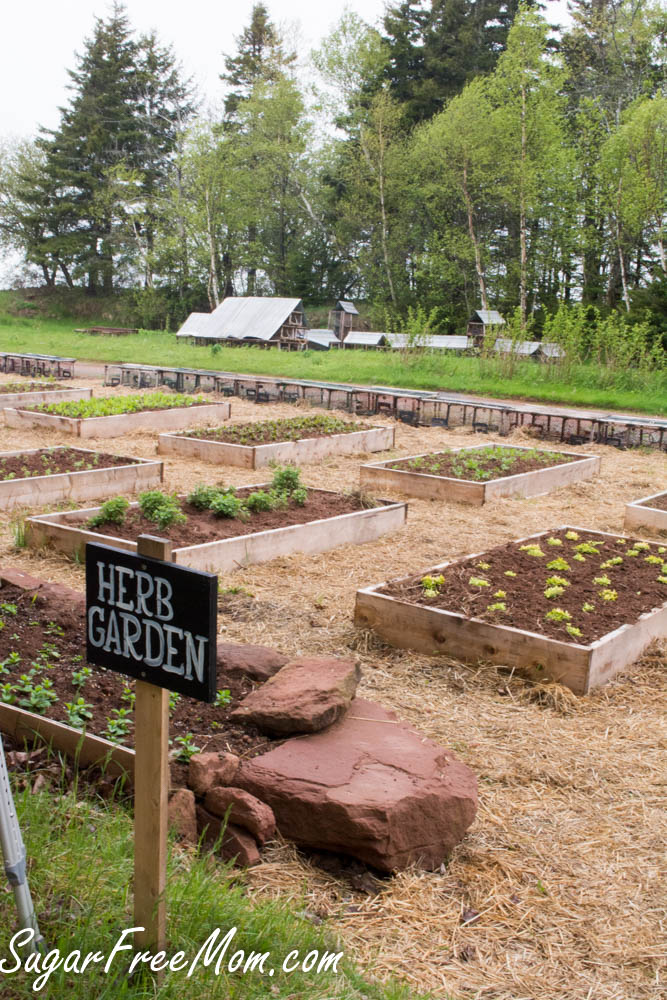 They have an expansive organic farm with heirloom vegetables, extraordinary herbs and everything is used nightly for a carefully planned dinner menu (which changes daily), highlighting what they have foraged.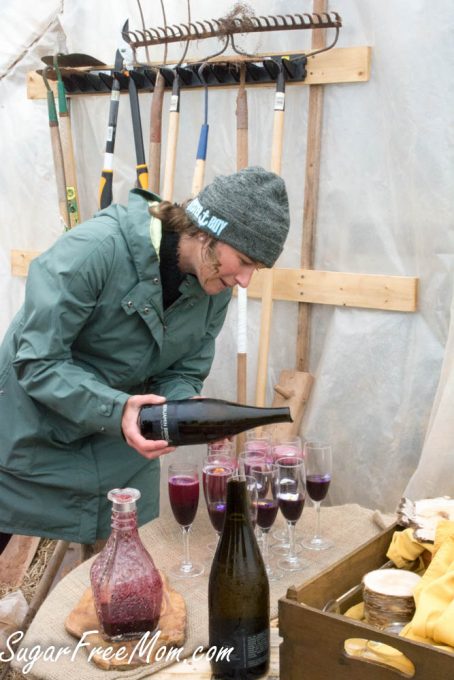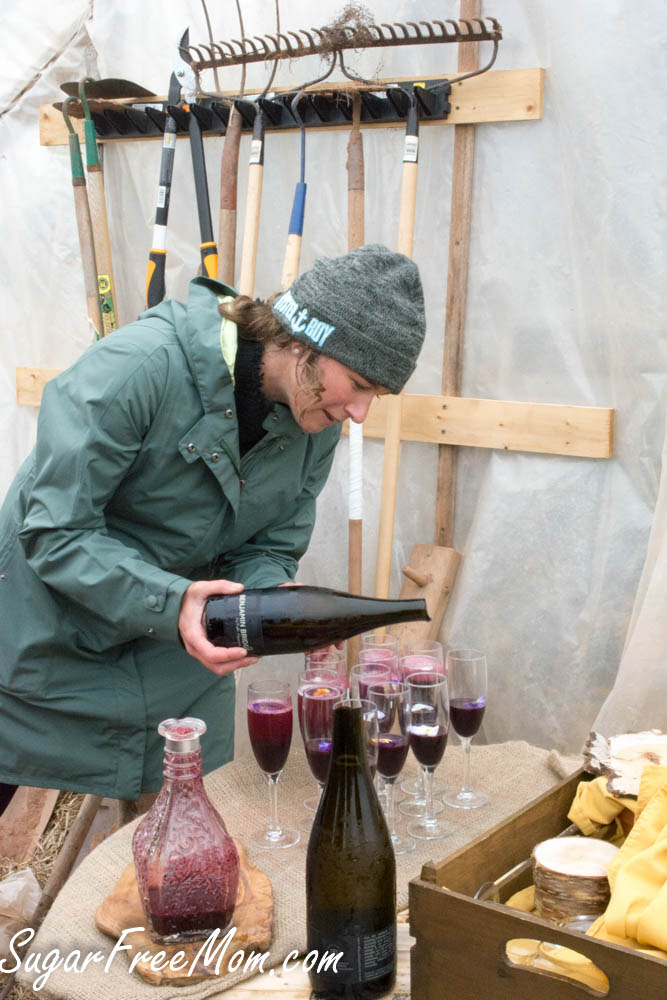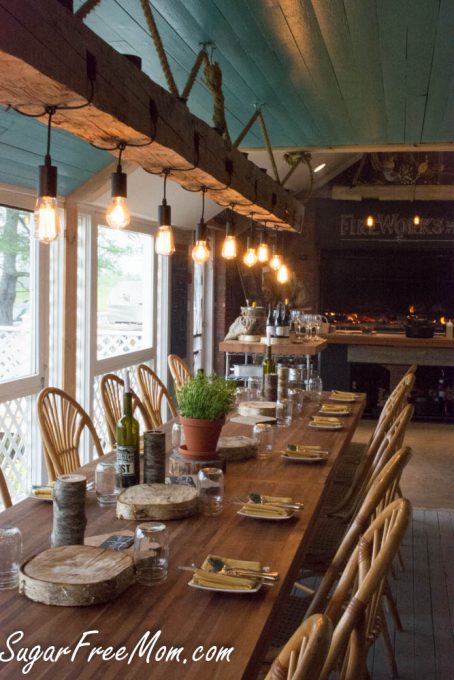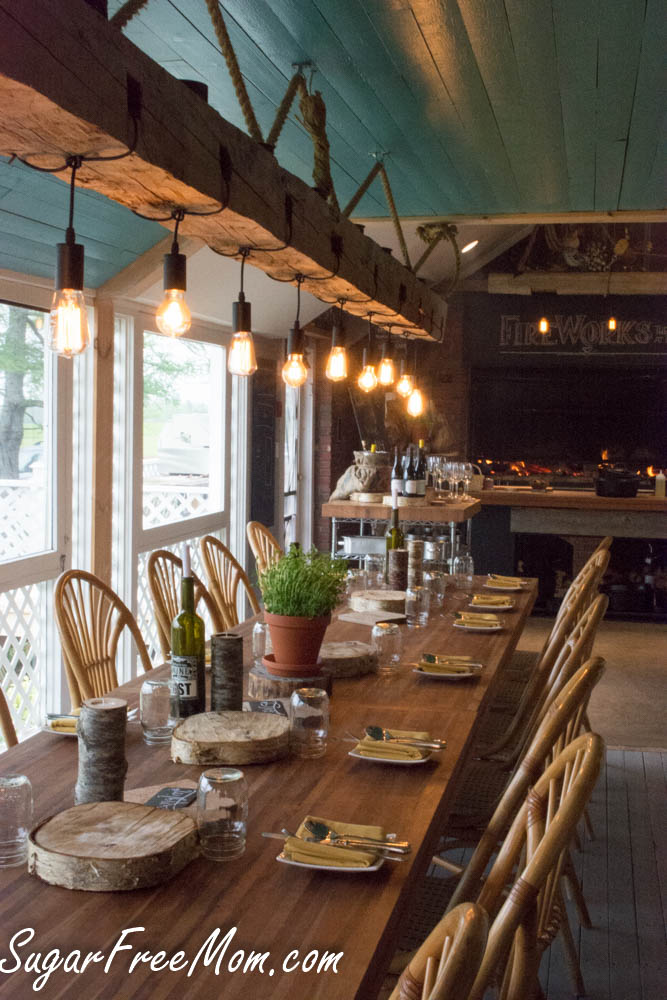 The dinner experience is something I will never forget and long to do again! Every night they throw a dinner party, with cocktails and hors d'oeuvres outside in different locations on the grounds. Once you are seated for dinner by their 25 ' long wood burning fire stove, the tasting adventure begins, served family style!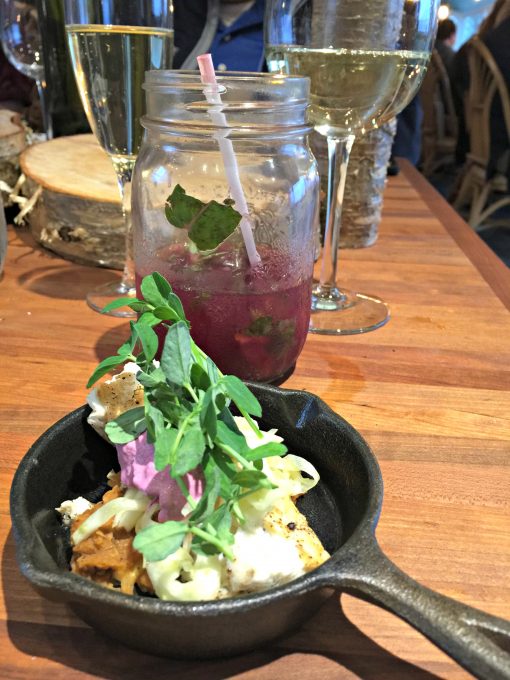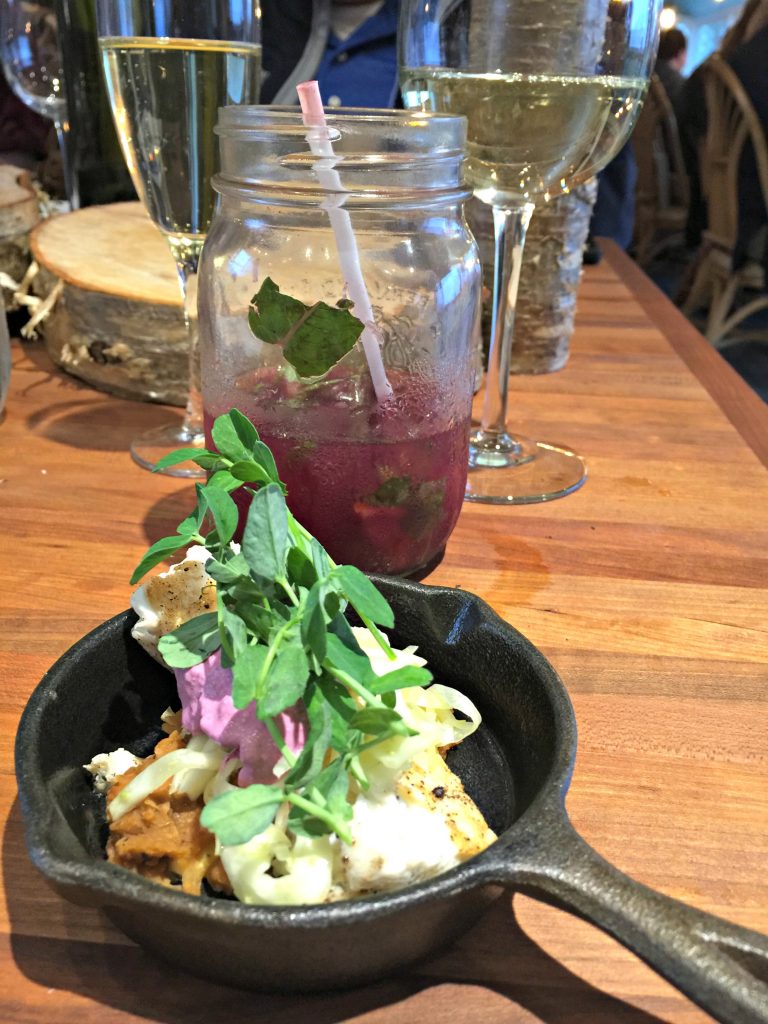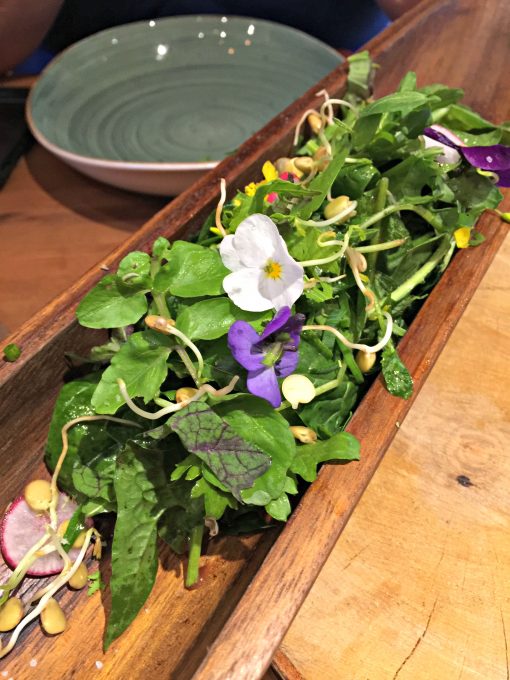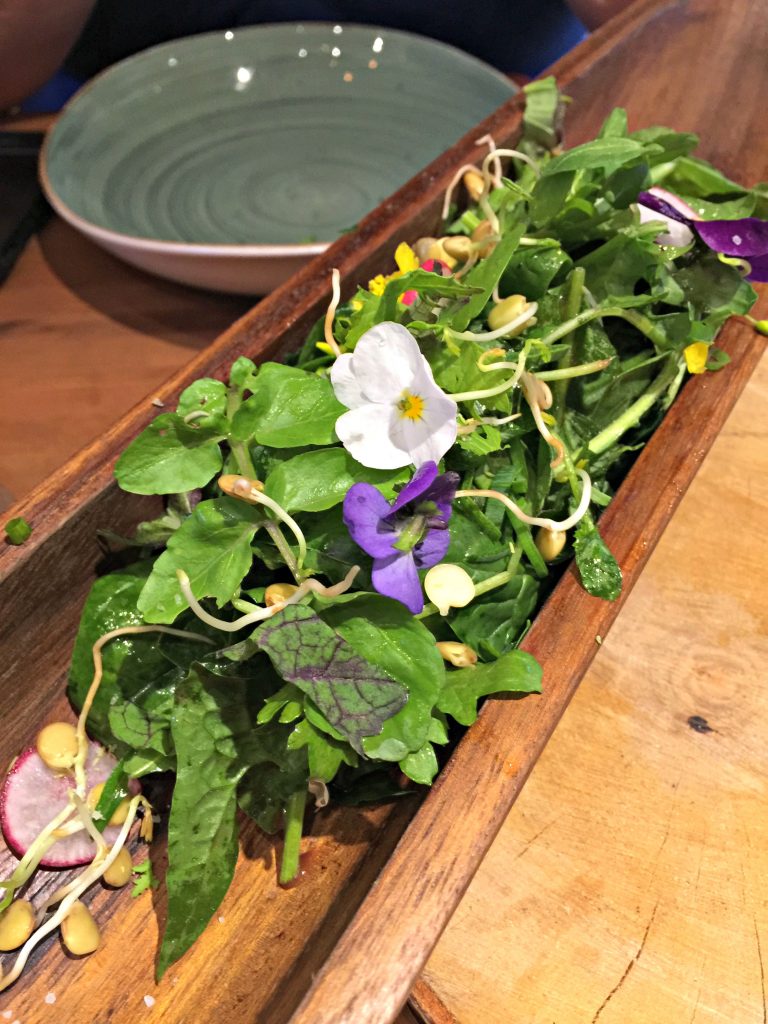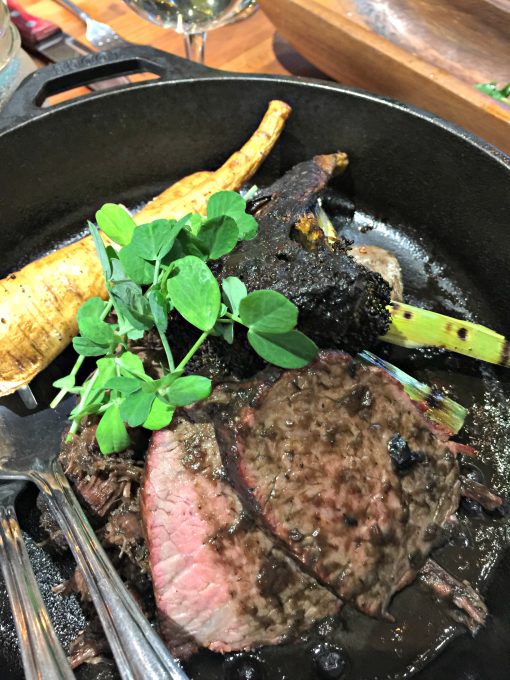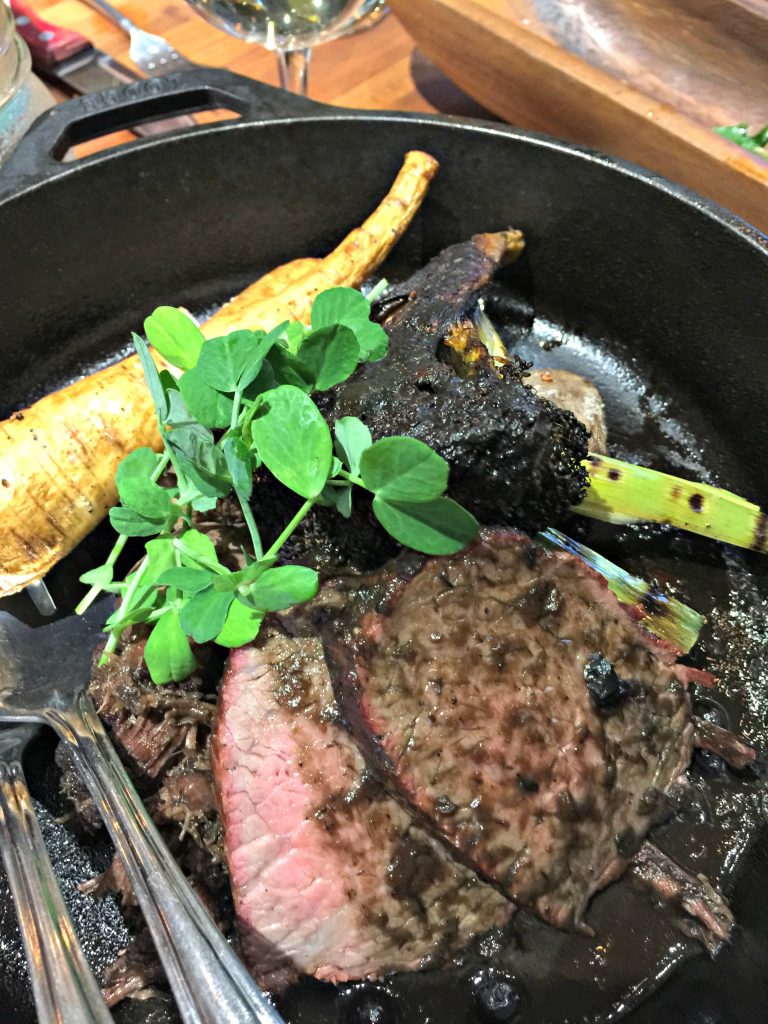 After being so pampered and relaxed from the evening before, we headed out the next morning to tour the blueberry fields and learn more about the great pollinators, the honeybees.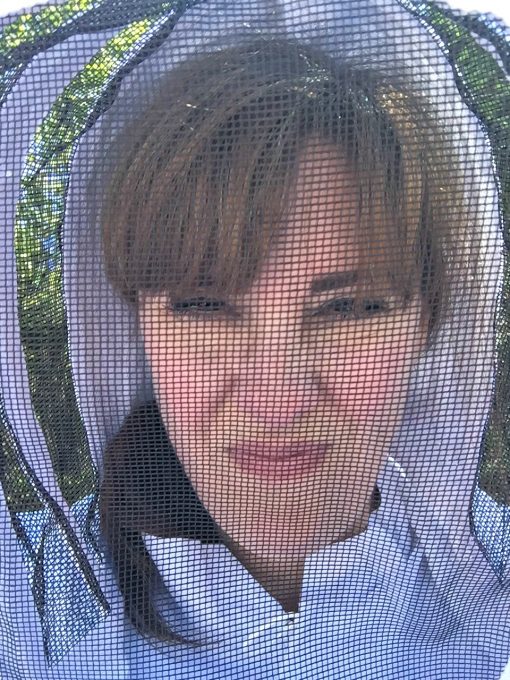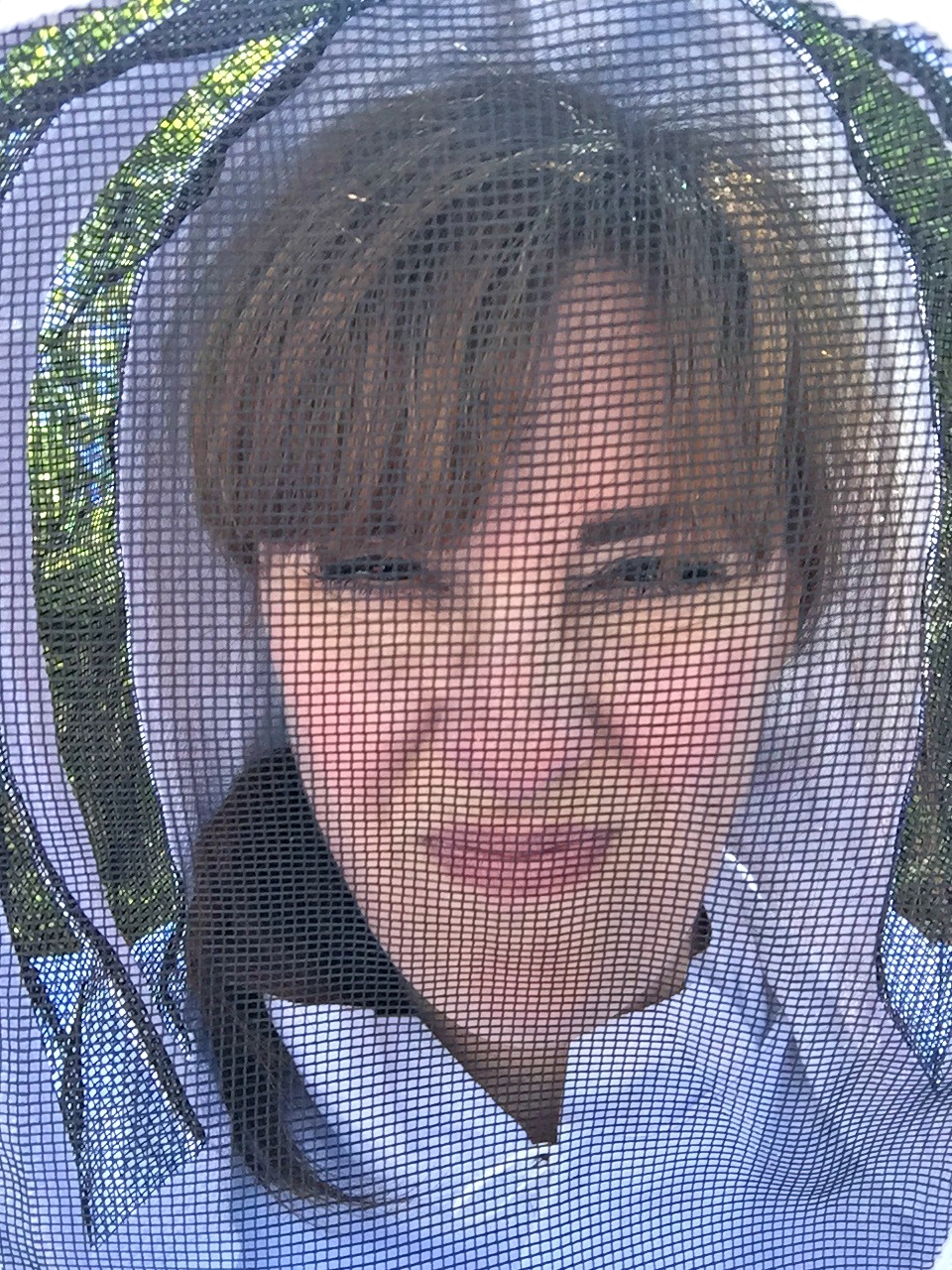 I was not that excited to face my fear of bees, but in the end I discovered they aren't aggressive at all! They are essential to pollinating the berries in the fields. The honey bees are responsible for pollinating one- third of the nation's produce. If there are no bees, there are no berries. Wyman's is a national sponsor and advocate for the health of North America's pollinators, partially funding The Pollinator Partnership to help increase awareness and research.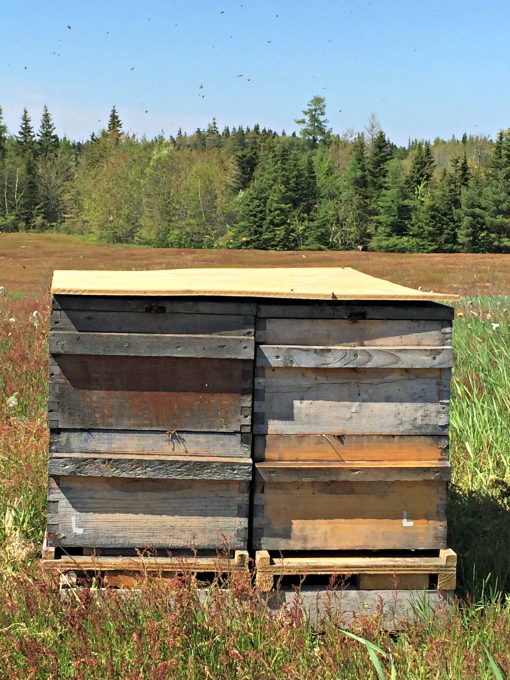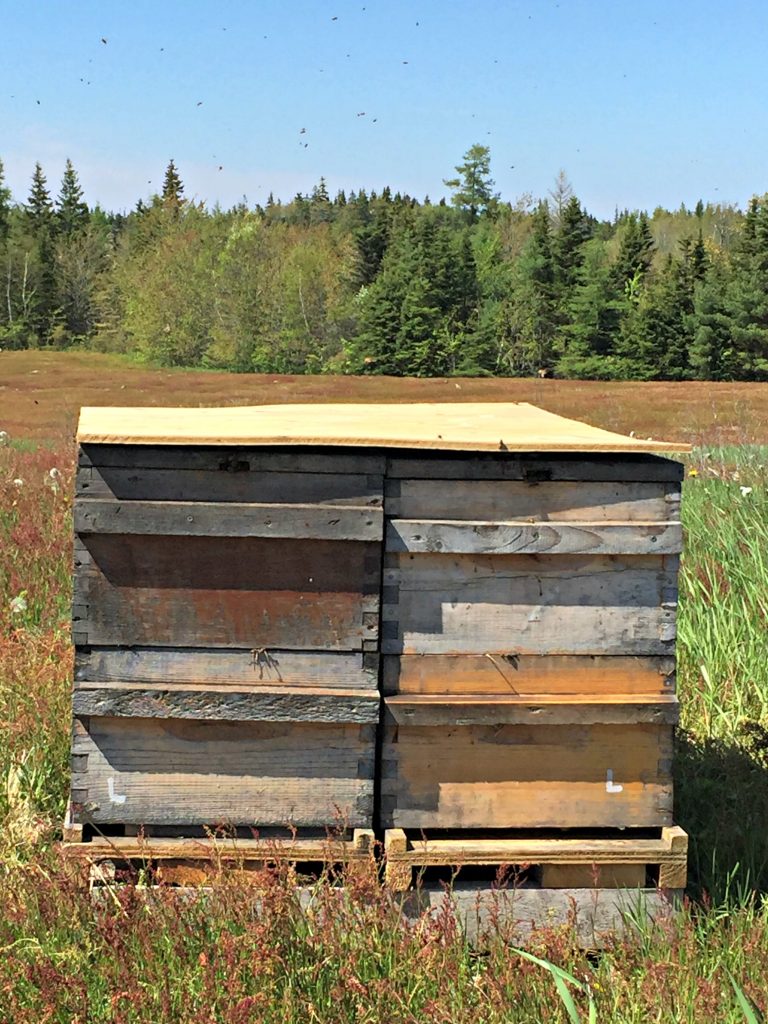 I have a new respect for the bees! But this was about as close as I could get LOL!!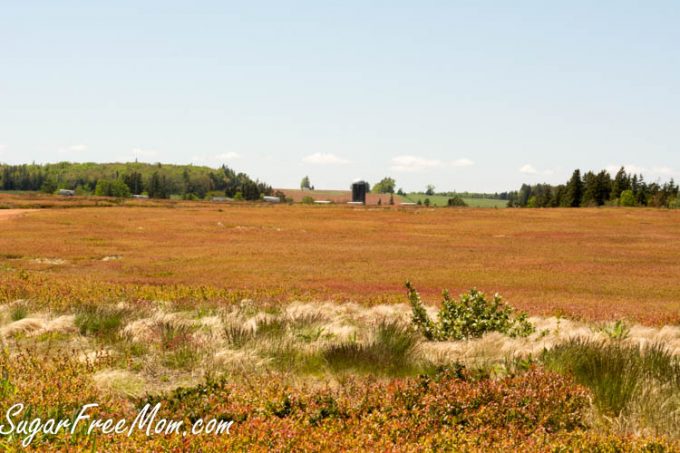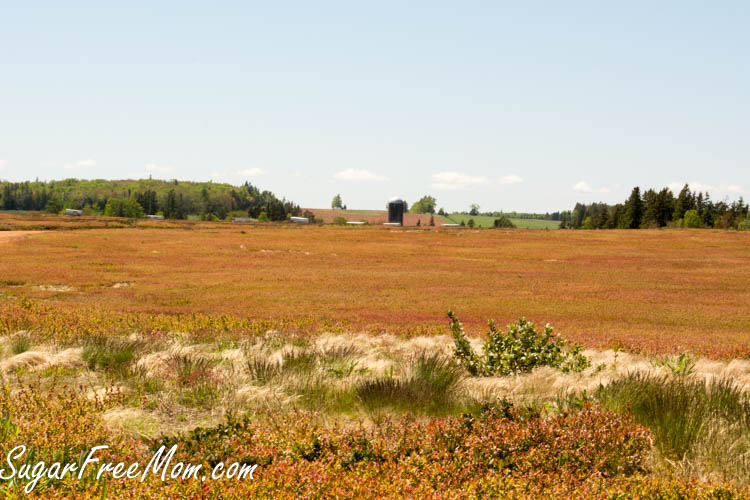 Wyman's has been in the business of growing and marketing wild blueberries for generations, founded by Jasper Wyman in 1874! They have over 10,000 acres of barrens and fields in Maine, New Brunswick, Nova Scotia and Prince Edward Island.
They've perfected the technique for fresh freezing fruit, harvesting the berries at the peak of ripeness to capture the best nutritional benefits and flavor. All Wyman's fresh fruit is individually quick frozen within 24 hours of harvesting.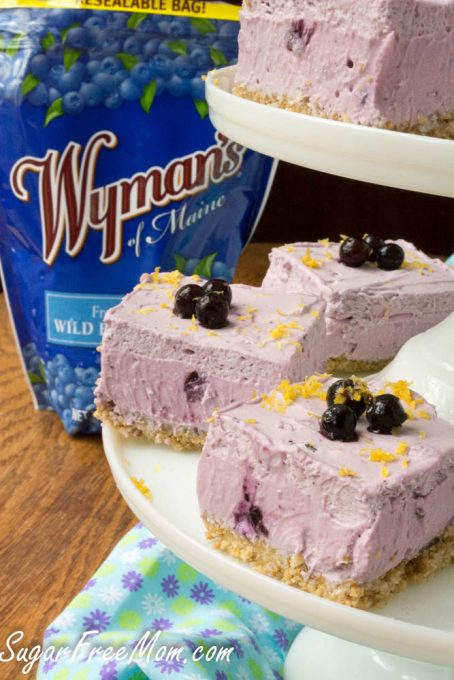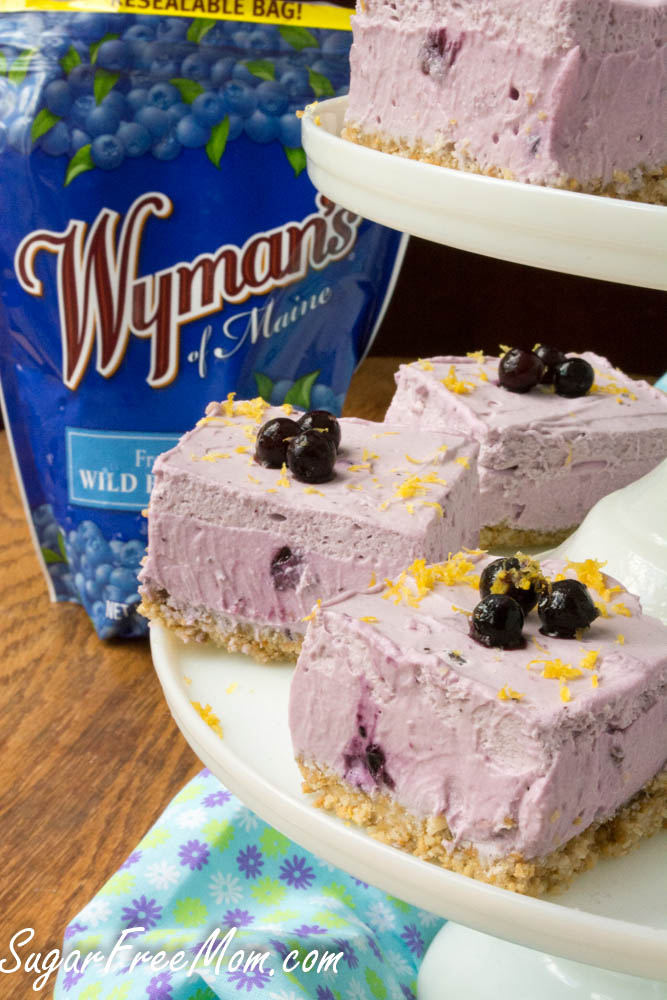 Fresh frozen is the best way to purchase the freshest blueberries, even fresher than getting them from a farmers market. No worries they will be going bad before you enjoy them either!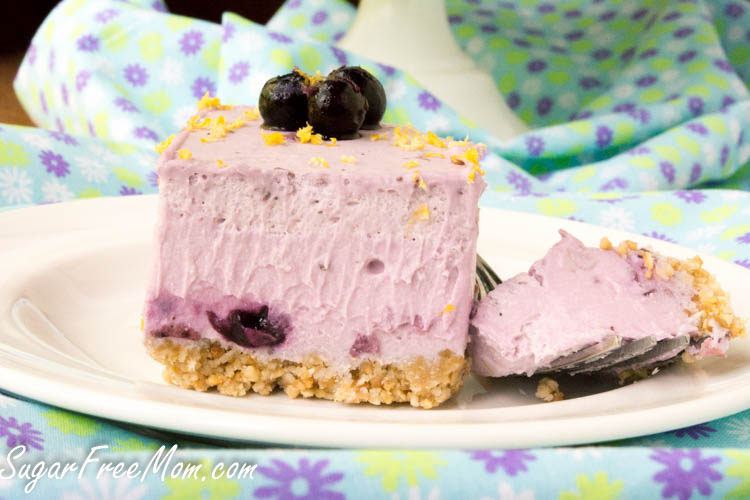 Frozen Blueberries
I keep Wyman's frozen blueberries in my freezer at all times. We enjoy smoothies regularly. Having frozen berries in a smoothie takes away the need for using ice and diluting the smoothie!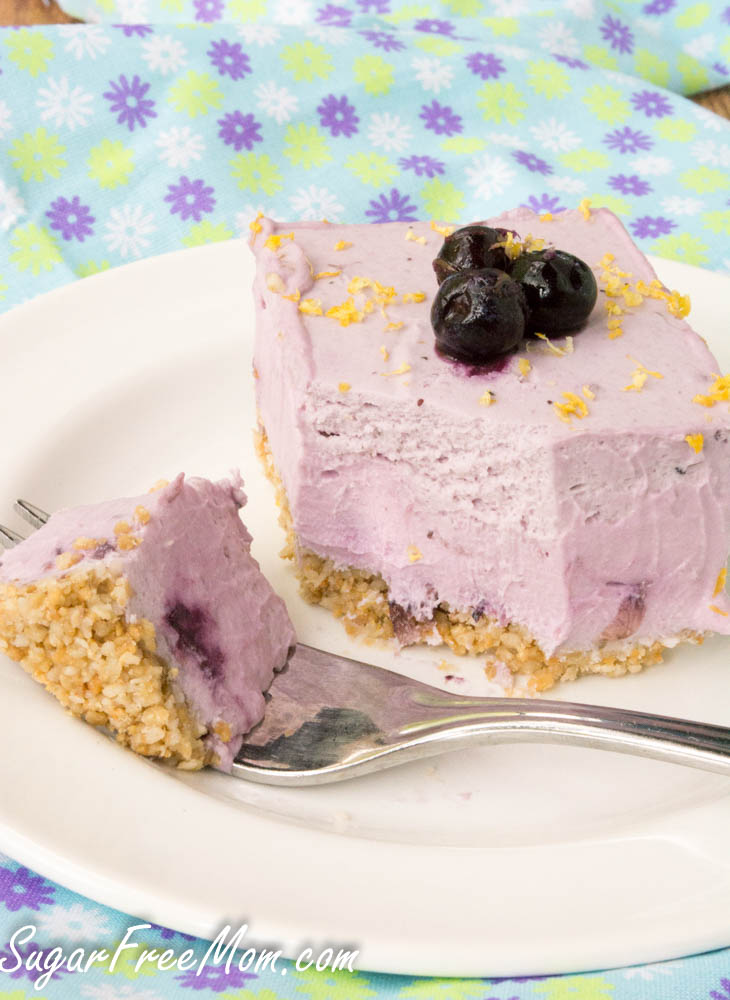 But I'm not sharing a simple smoothie today, today is all about a luscious creamy dessert that looks like you spent hours putting it together and taste even better!
A simple no bake dessert that looks like a million bucks to serve for company, yet you can make it in under a half an hour, is a dessert worth it's weight in gold in my opinion!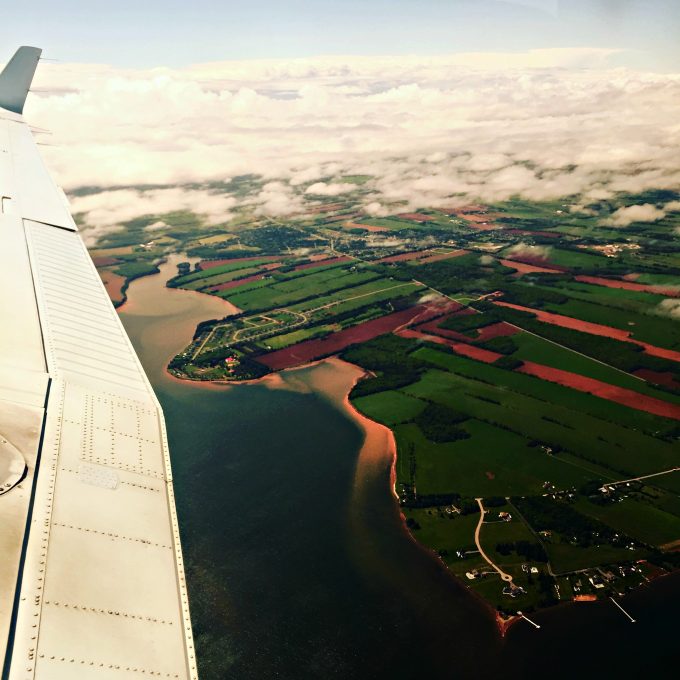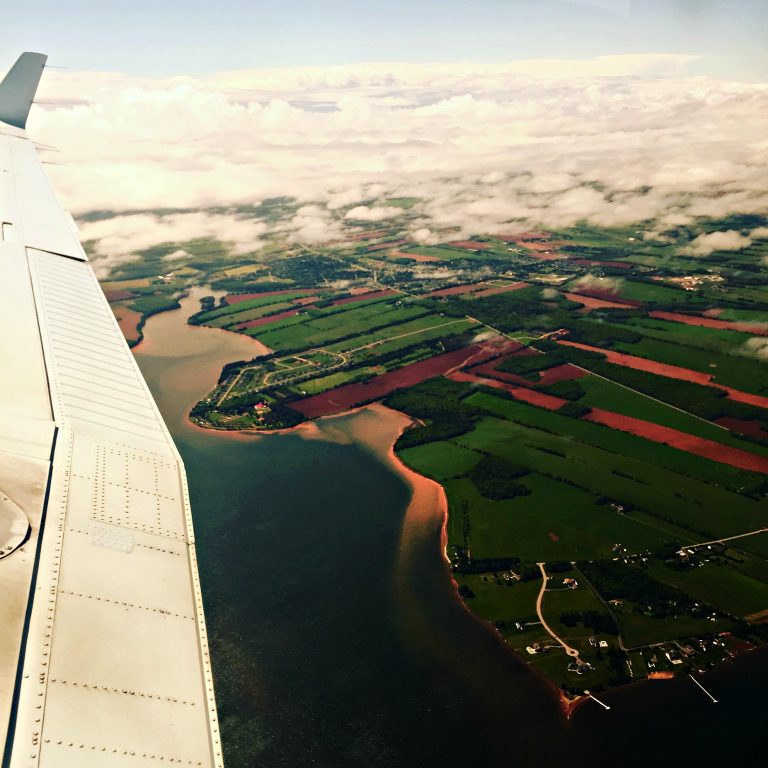 After facing two big fears on this trip, the bees and the smallest plane I've ever been on, I can tell you the feeling of confidence and exhilaration I left PEI with is something I will be forever be grateful for!
Thank you Wyman's of Maine for an unforgettable experience!
Disclaimer: This incredible trip to PEI was kindly sponsored by Wyman's of Maine, this recipe and post was not compensated. All opinions are 100% my own and always will be.
Low Carb Blueberry Cream Pie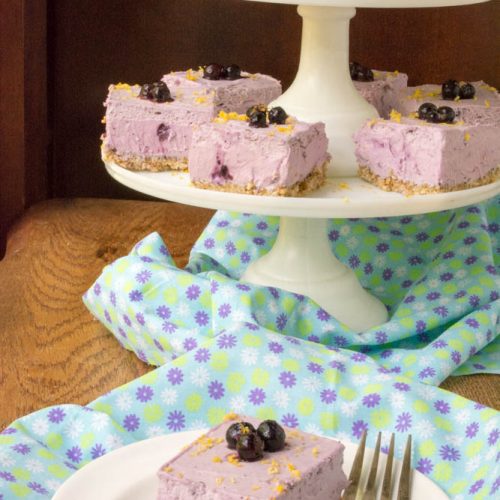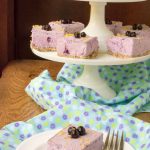 Print
Sugar-Free Low Carb Blueberry Cream Pie
Instructions
Place all crust ingredients into a food processor and process until combined.

Grease an 8 by 8 square dish. Spread crust evenly over the bottom, pressing and packing down into the dish for an even layer.

Place the berries and lemon juice into the food processor and process until chopped. Set aside.

Pour the water into a sauce pan and sprinkle gelatin over water. Bring to a boil and stir constantly until dissolved. Set aside to cool.

Place ¾ cup chopped berries, cream cheese, Swerve and lemon stevia into a stand mixer and blend on high until smooth. Pour in one cup heavy cream and blend on high for 2-3 minutes to thicken the mixture. Drizzle in the gelatin and blend a few minutes more.

Pour the filling over the crust.

Pour the remaining berries and one cup heavy cream into the stand mixer and blend on high until whipped in texture.

Spread cream topping over the filling.

Refrigerate for 2-3 hours or overnight before serving.

Decorate with some berries and lemon zest before serving if desired.
Notes
Net Carbs: 4g
You can make this into a regular pie using a 9 inch pie plate, but I don't think you will be able to make 16 servings, more like 12.
If you're not a fan of using Swerve and stevia in the filling, replace with a total of 1 cup of sweetener of choice.
For the topping, you can use whatever sweetener you like, about ½ cup. Always start with less, taste and adjust as needed.
You can replace the sunflower seeds in the crust with any nut of choice you like.
This recipe was first published in June 2016 and updated with video in July 2019.
Nutrition
Serving:
1
piece
|
Calories:
317
kcal
|
Carbohydrates:
6
g
|
Protein:
4
g
|
Fat:
31
g
|
Saturated Fat:
18
g
|
Cholesterol:
39
mg
|
Sodium:
157
mg
|
Potassium:
132
mg
|
Fiber:
2
g
|
Sugar:
3
g
|
Vitamin A:
480
IU
|
Vitamin C:
1.8
mg
|
Calcium:
37
mg
|
Iron:
0.8
mg