Here's a lunchbox recipe that's kid friendly, healthy, no cooking or heating required.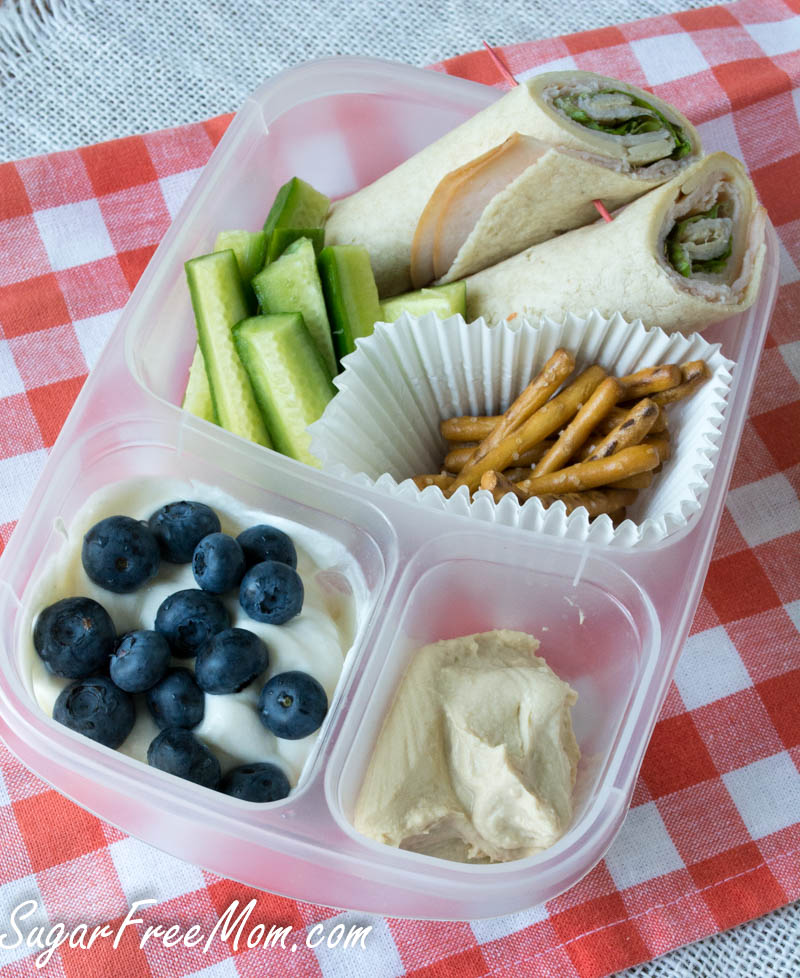 Summer always requires me to get more inventive with our lunches as a family since we like to take off and be on the go. I don't often have to pack lunches during the school year since we homeschool and eat at home together every day. But things change in the summer. Besides going to the beach, my kids enjoy day camps a couple of weeks at a time with cubscouts, zoo camp, and art camp. They seem to get bored easily with the standard cold lunch and are quick to tell me so! So this summer I've working on getting more creative for them ad myself! Recently I posted my own healthy lunchbox I took to the beach which was Fresh Veggie Spring rolls with a lightened up peanut sauce.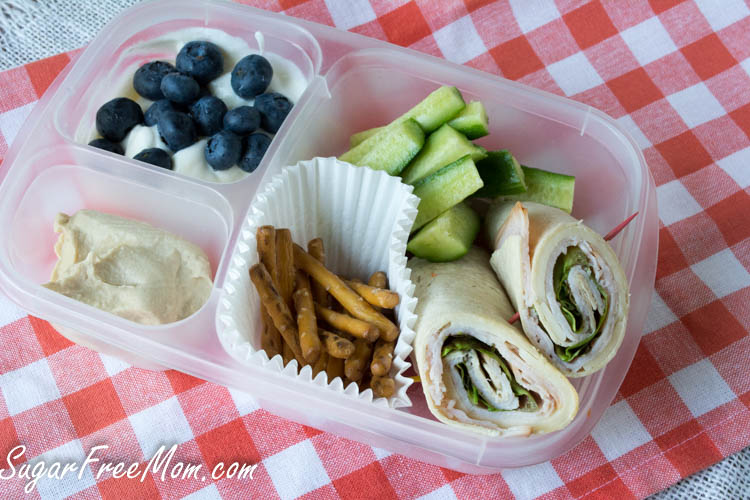 This lunch idea was from my daughter who is 11 and she brought it to the beach one day. Whether for the beach, going to the playground or if your children might be in summer day camp this is easily portable for them to take anywhere.
This Lunchbox contains:
Large compartment: 1 tortilla, Applegate turkey slices, lettuce and mozzarella cheese/ cucumber wedges, gluten free pretzels from Glutino.
Medium side compartment: ½ cup blueberries over Fruit yogurt dip
Small compartment: hummus to dip cucumber and pretzels
Other Lunchbox ideas check out my Meal's to Go Page!