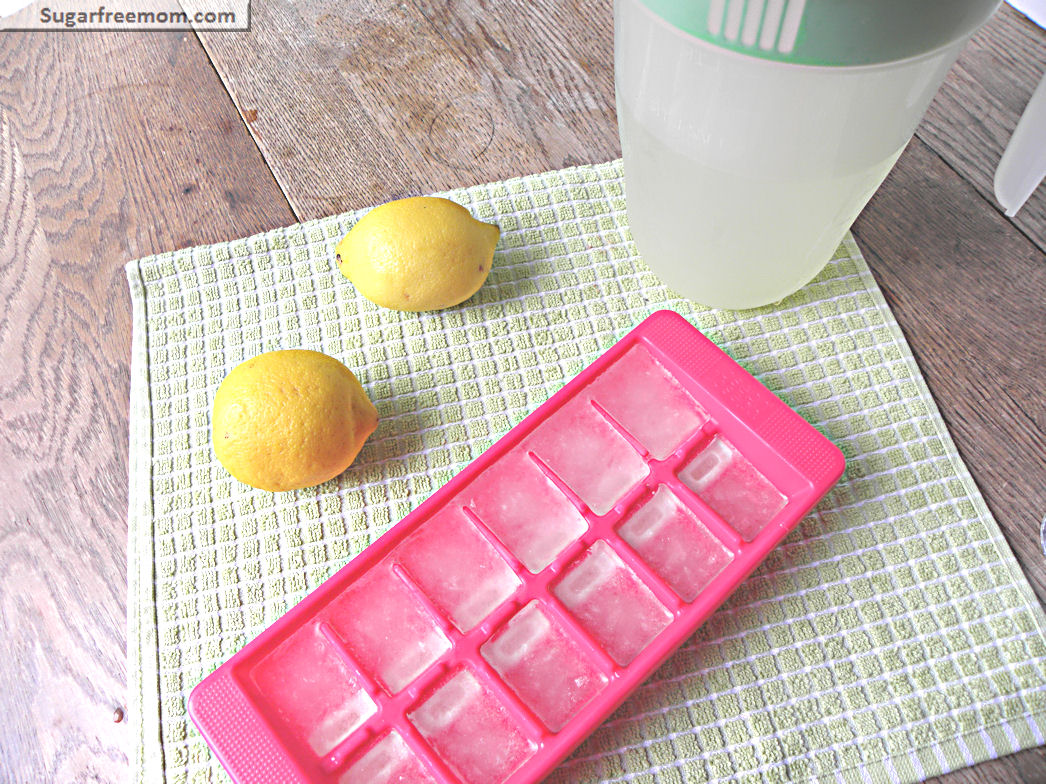 Lemonade is delicious, but sometimes just a hint of lemon flavor is all we really need in a glass a water. If you have lemons on hand at all times, that's pretty easy to do by just squeezing a fresh lemon and adding some stevia in you water. Most times I use my lemons to make my Naturally Sweetened Lemonade and the kids just love it. So often I've run out of lemons just for just flavoring my glass of water. Boo! So this idea came to me from the pure need to never run out of lemon flavor for my water.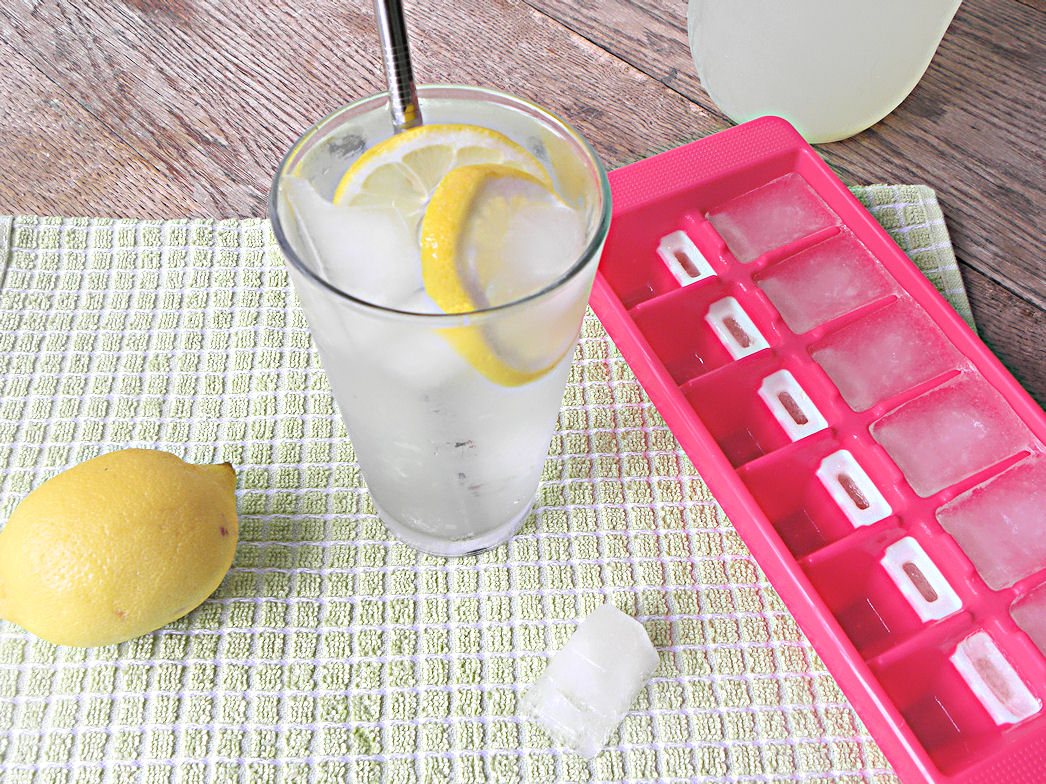 Do you have an ice cube tray handy? I did not. I actually had to buy one at Bed Bath & Beyond! This one is really cool because it makes it easy to pop one cube out at a time. Perfect for just a glass of lemon water anytime you want.
This recipe is also convenient for guests! You just want to make a huge batch of the lemonade to have a pitcher in the fridge and then ice cubes in the freezer. Then you are all set for when company pops in by surprise. 🙂
Here's what you need:
You could also try this with Naturally Sweetened Strawberry Lemonade!