Toasted Almonds coated in Tamari Soy Sauce is a naturally gluten free and low carb snack!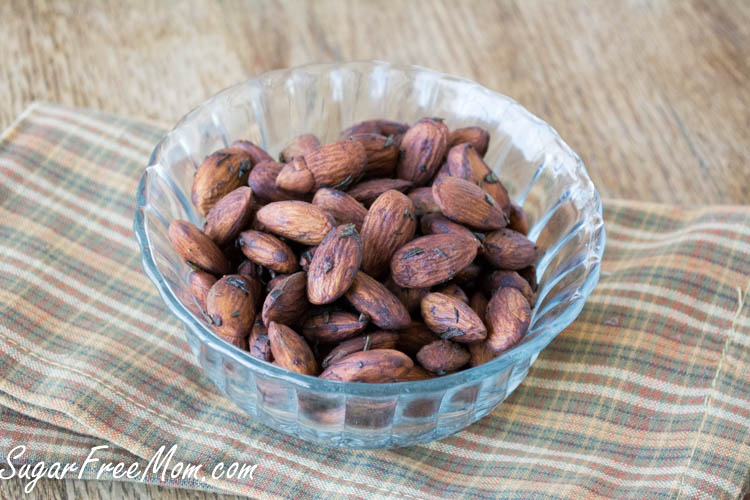 When I began my weight loss journey, the hardest thing for me was finding a snack I could eat in between meals that would give me a little boost till dinner, nothing too high in calories AND easy to take on the go. My weight loss plan was keeping me away from processed food items and really watching my carb intake, as well as eliminating sugar.
Any snacks that could keep me from sugary treats I craved, leave me with a satisfied feeling and was healthy were really hard to come by!
I've had a thing for nuts for as long as I can remember, but I always ate the prepared salted kind, which for me, like chips, were not a good match. Without even realizing it I could easily put away at least a cup or more if I had my hand in a jar! (That is so embarrassing to say out loud, but it is the honest truth!)
Raw nuts were always so plain to me compared to the salted kind, but I would eat them occasionally.
It all changed one day when I discovered Tamari soy sauce!
Adding just a tablespoon with the raw nuts made a fabulous snack that I want to share with you.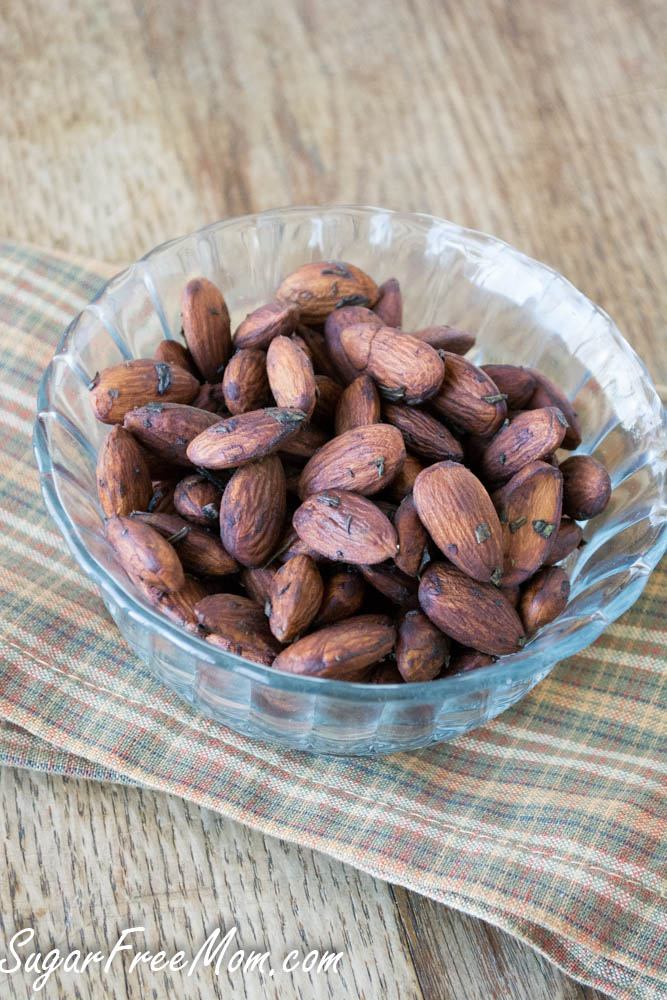 I make these weekly, but only ½ cup at a time for 2 servings because if I have more available I will most likely eat them. So to help my portion control I make only enough for a serving for me and hubby.
This is really simple so I think you will adore this recipe!
If case you are wondering why I like to use Tamari soy sauce as opposed to regular soy sauces out there, here are the facts for you.
True Tamari soy sauce is a whole lot thicker than the normal soy sauce you've seen or tried. It has a slightly tangier, richer flavor and is very dark in color. It is naturally gluten free, but you need to be careful on the labeling products that state they are Tamari. Some that say Tamari are still fermented with gluten. I am not gluten intolerant, but I just like the flavor better than any other soy sauce I've tired. Also, many soy sauces have corn syrup or some type of sugar in them which I avoid unless it is the fifth ingredient or higher. If you don't have Tamari, try it anyway with your regular soy sauce and let me know what you think!
I guarantee you will never want salted nuts again!
Here's what you do: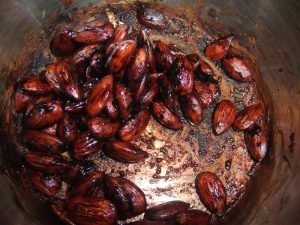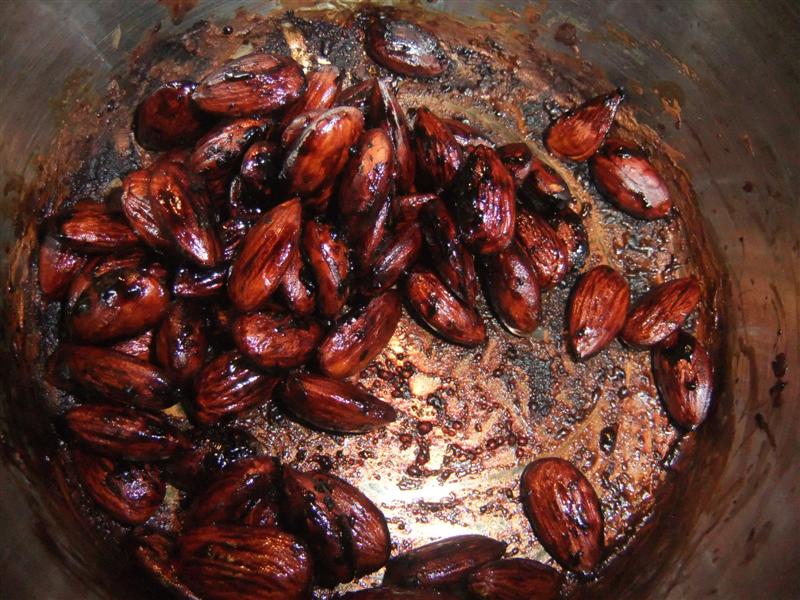 The pan will look like it is burned, but don't worry! Just place in under the faucet immediately and it comes off easily!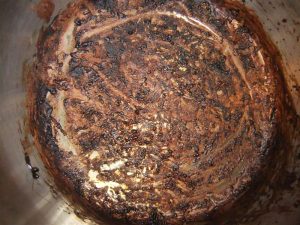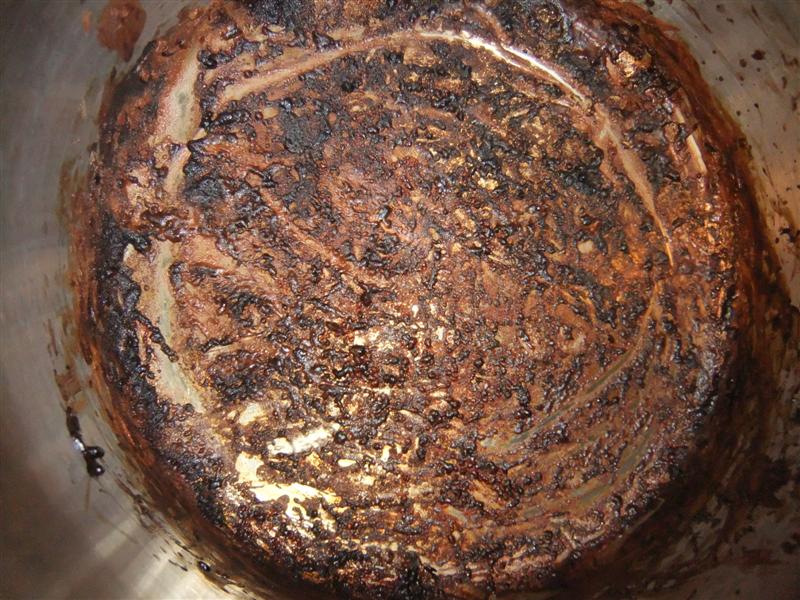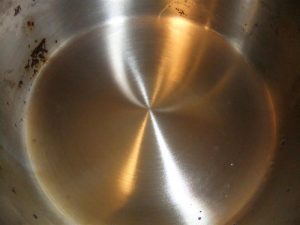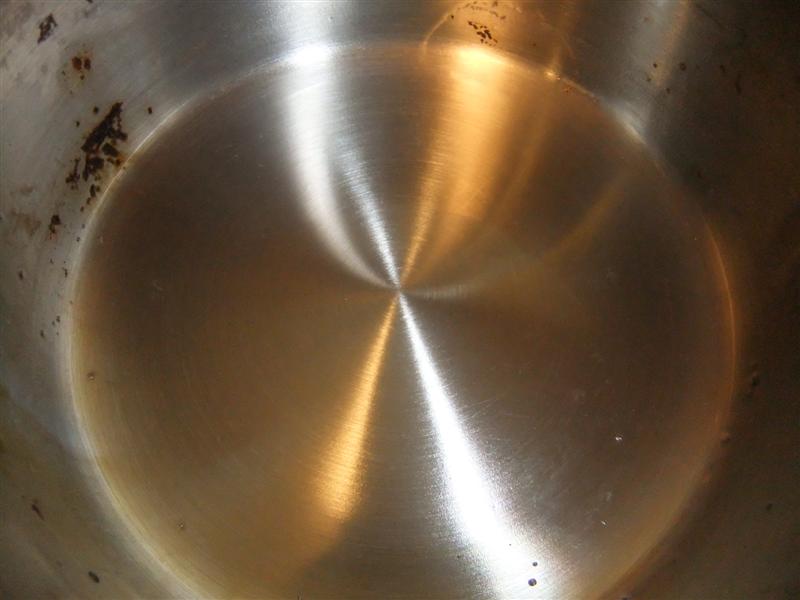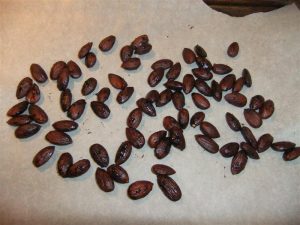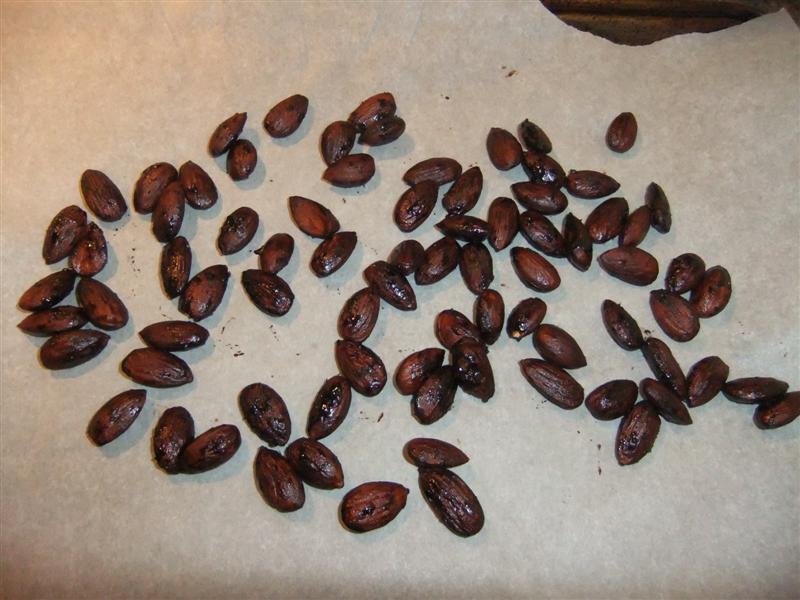 Place on some parchment paper to cool.
* This is a high fat snack, but you can see it is very low in saturated fat. We all need healthy fats in our diet. This is a great way to get it. Once a week for a healthy treat!!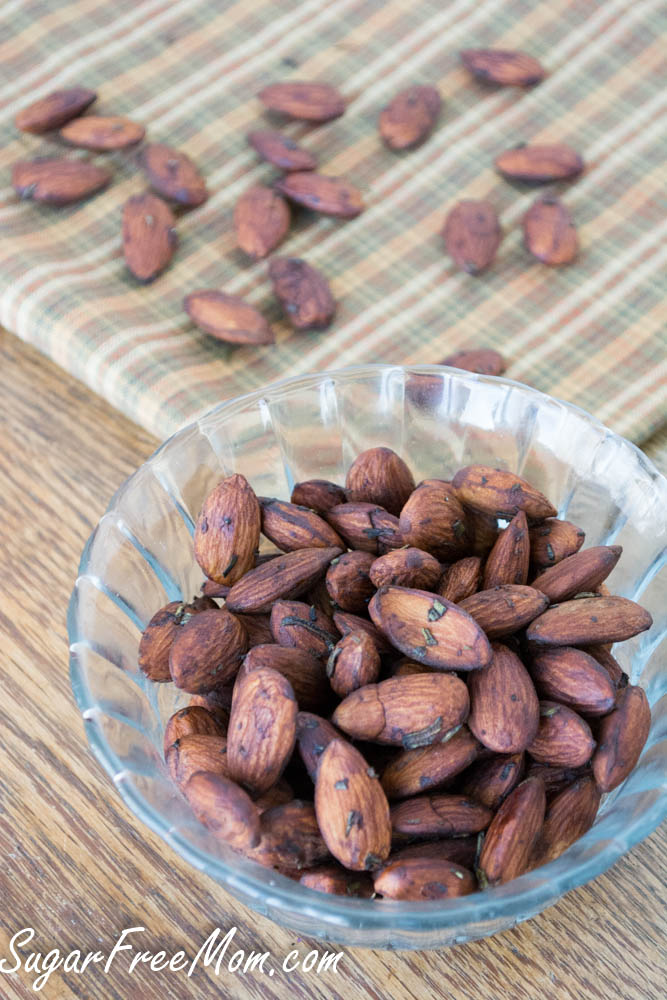 *This recipe was first published Nov.9, 20111 and updates to the pictures were made today along with adding fresh rosemary in the recipe. It can also be left out if you prefer . I also increased the ingredients to make 4 servings.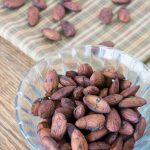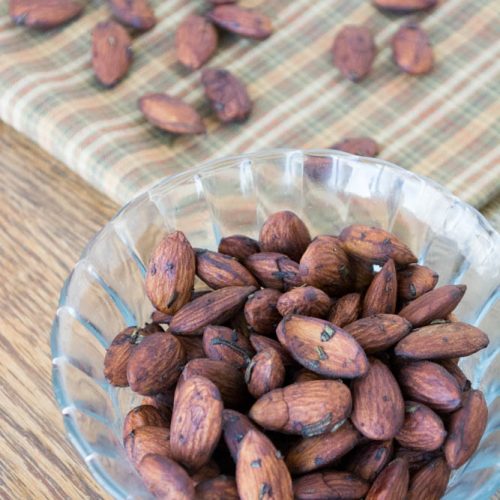 Print
Toasted Tamari Almond Snack
Ingredients
1

cup

raw almonds

2

tablespoon

Tamari soy sauce

Optional: 1 tablespoon fresh chopped rosemary
Instructions
Toast the almonds in a dry saute pan on medium heat.

Cook until you can start smelling the deliciousness.

Take off the heat.

Carefully add a tablespoon of Tamari soy sauce and rosemary if desired, to the pan and then place back on burner and cook on low stirring constantly as the sauce is absorbed and there is no juice left.

Allow to cook slightly before enjoying.

Store in an airtight container for up to a week.
Notes
Weight Watchers PointsPlus:5*
Nutrition
Serving:
1
g
|
Calories:
176
kcal
|
Carbohydrates:
7.1
g
|
Protein:
7
g
|
Fat:
15
g
|
Saturated Fat:
1
g
|
Sodium:
496
mg
|
Fiber:
3.5
g
|
Sugar:
1.5
g