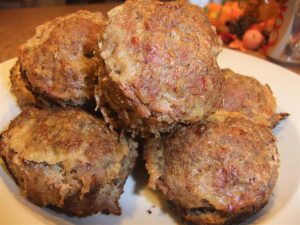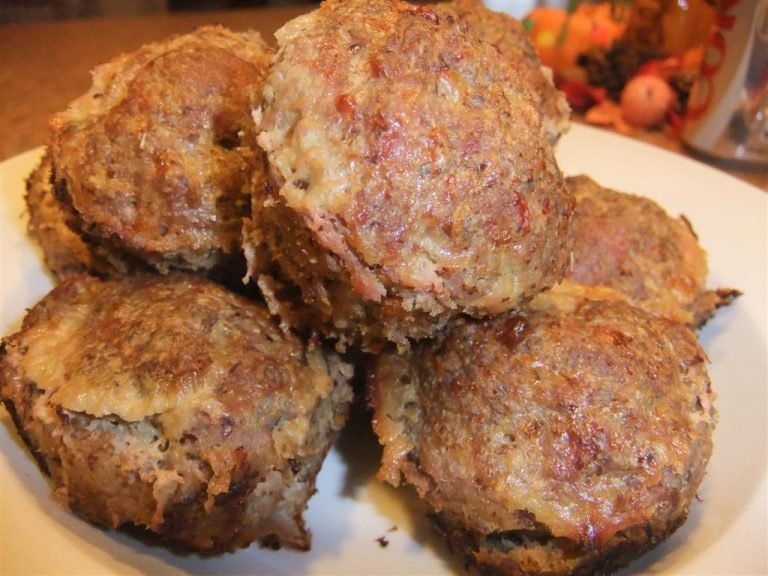 About a week ago my sister-in-law lost power in CT in the last snow storm.
SO happy she decided to spend the weekend with us! Not only bringing her wonderful self but the contents of her fridge as well! I was more than happy to receive!
About a pound of ground turkey was thawed and since I didn't have any to add to it of my own I made these turkey mini meatloaves. Obviously cooking for a family you will need to double this recipe, especially if you like to cook and freeze foods for a busy night.
With a family of 5 there were none left with the 10 muffins that were made from the pound. Since I know they freeze well having made them numerous times, I might even triple the recipe next time!
I love left overs and I love to cook a meal one night, freeze it and be able to eat it another night when I'm super busy knowing it will taste just as good!
These are really low in calories and carbs as well. A perfect meal with a side salad and vegetable.
Nutrition Info:
Calories:96 Fat: 4.7 g Protein: 11 g Carbs: 2.5 g
Weight Watchers PointsPlus: 3 (Previous Method Points 1)
Turkey Meatloaf Muffins
[sc:Ziplist]
INGREDIENTS (makes 10)

1 lb. ground turkey, 93% lean
1 egg
¼ c. 1 % milk
1 teaspoon Italian seasoning
¼ tsp. pepper
1 teaspoon salt
¼ c. whole wheat bread crumbs
¼ c. Parmesan cheese, grated
DIRECTIONS
Preheat oven to 350 degrees.
Combine all ingredients in a bowl and mix well.
Spray a 12 capacity muffin pan with cooking spray.
Bake for 45 minutes!