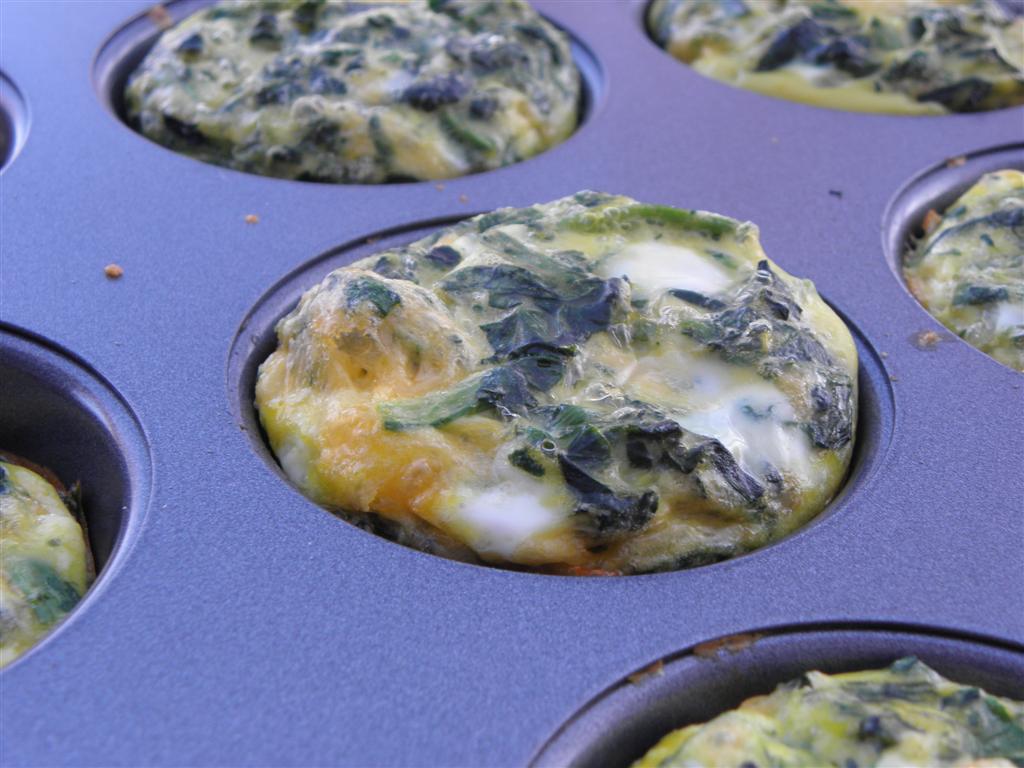 If you are person who is trying to lose weight, planning ahead is key. If you don't plan what you will be having for the day, often it's food on the run which is never a healthy option.
In my experience, breakfast was always difficult.
Cereals never filled me till lunch and making an omelet was time consuming each day. Oatmeal always worked for me, but that can get boring pretty quickly as well. Prepackaged convenient foods (even protein bars!) are never the answer and full of ingredients that you can't even name and they NEVER EVER keep you full for any length of time.
I really appreciate finding a meal that can be made one day, put in the refrigerator, reheated and STILL taste delicious! This recipe passes the reheat test with flying colors!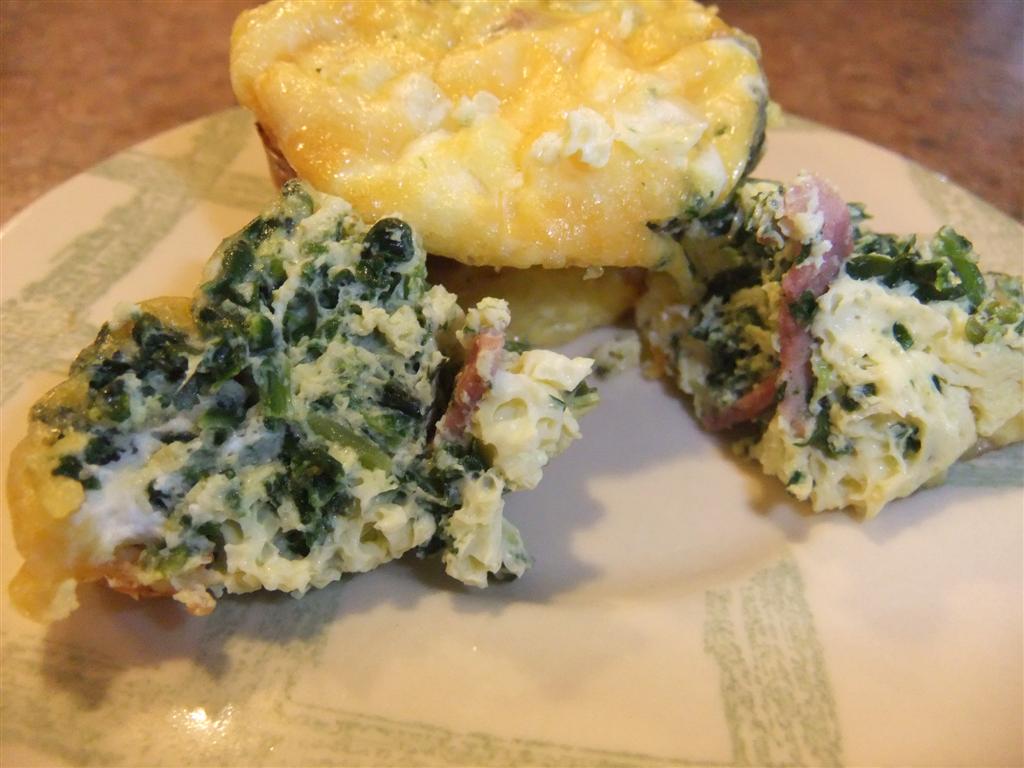 I came across an egg recipe I found at Heavenly Homemakers so I am spreading the word! I added some delicious spinach and turkey bacon and YUM! I didn't have any heavy cream on hand as the recipe calls for. I did have "Half and Half" creamer that hubby uses for coffee and used that. Worked out just fine!
Kids loved them! I loved them!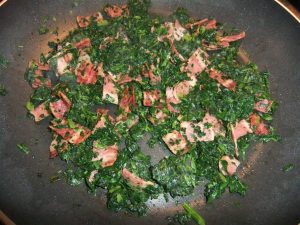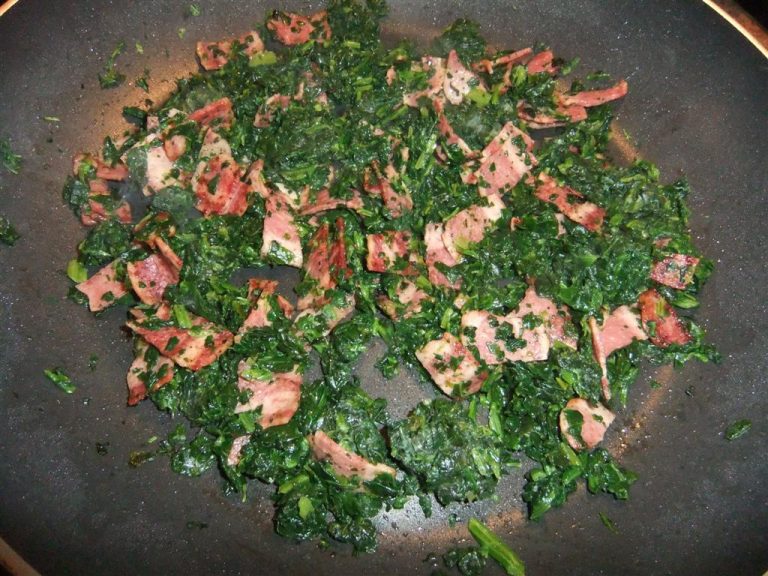 This recipe made 12 beautiful little quiches. Having an easy breakfast for my kids that is super nutritious and will carry them over till lunch without complaint is a top priority to me. Having a breakfast free of processed carbs and sugar is EXACTLY what I need to maintain my weight loss goals!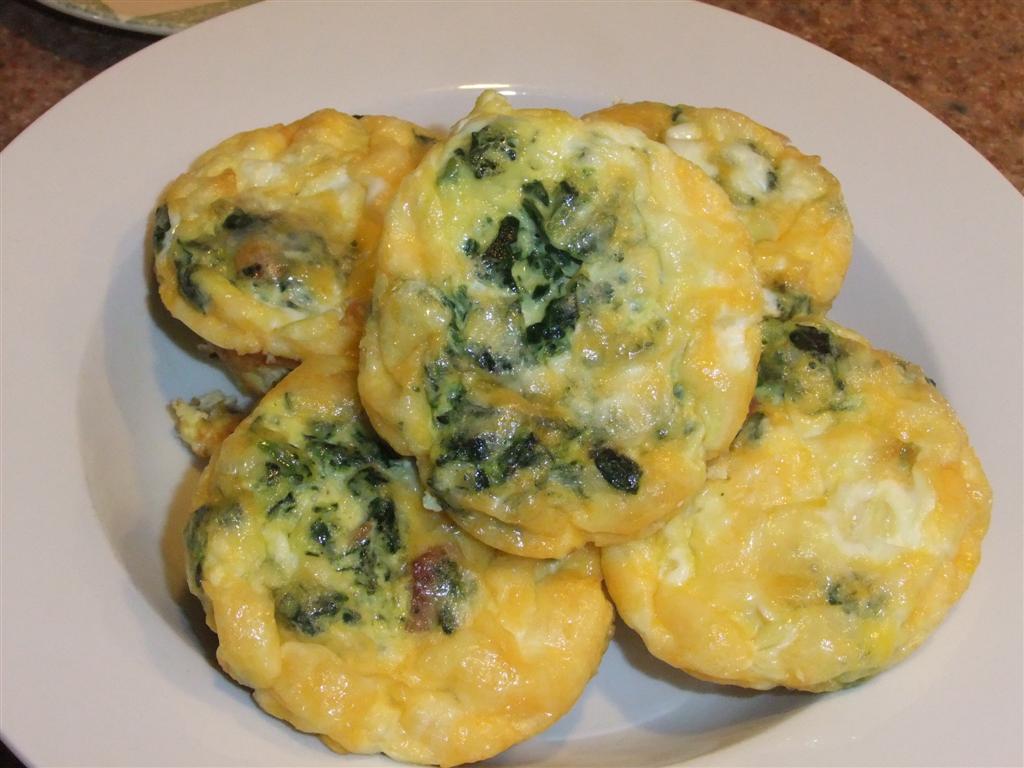 Although I don't currently count calories as I did when I was losing weight, I know how important it was to me then. I needed to count calories to stay accountable. So I've decided to start including that into my recipes for those of you who are currently in that process as well.
Also, when figuring out calories of recipes I am currently using nutrition data.com. There are many other recipe calculators out there, you just have to try them and see what you like. For me, that one is simple to use and when you sign up for free as a member, it also saves your recipes for you.
Additional Notes:
My original recipe used 12 eggs, ¼ c. cream and a cup of cheese with the bacon. Info is below.
Use any milk you like: almond, soy etc.
Nutrition Info with bacon
Servings: 12* Calories: 120* Fat: 7g* Fiber: 1g* Carbs: 2g* Protein: 11g* Points+: 3*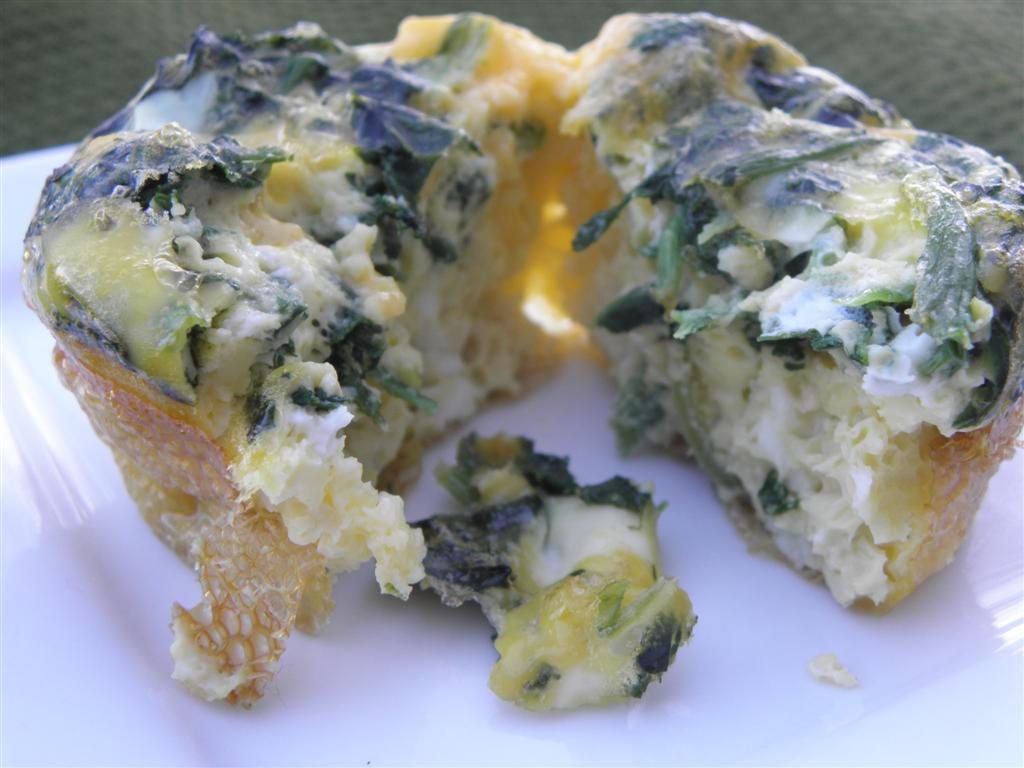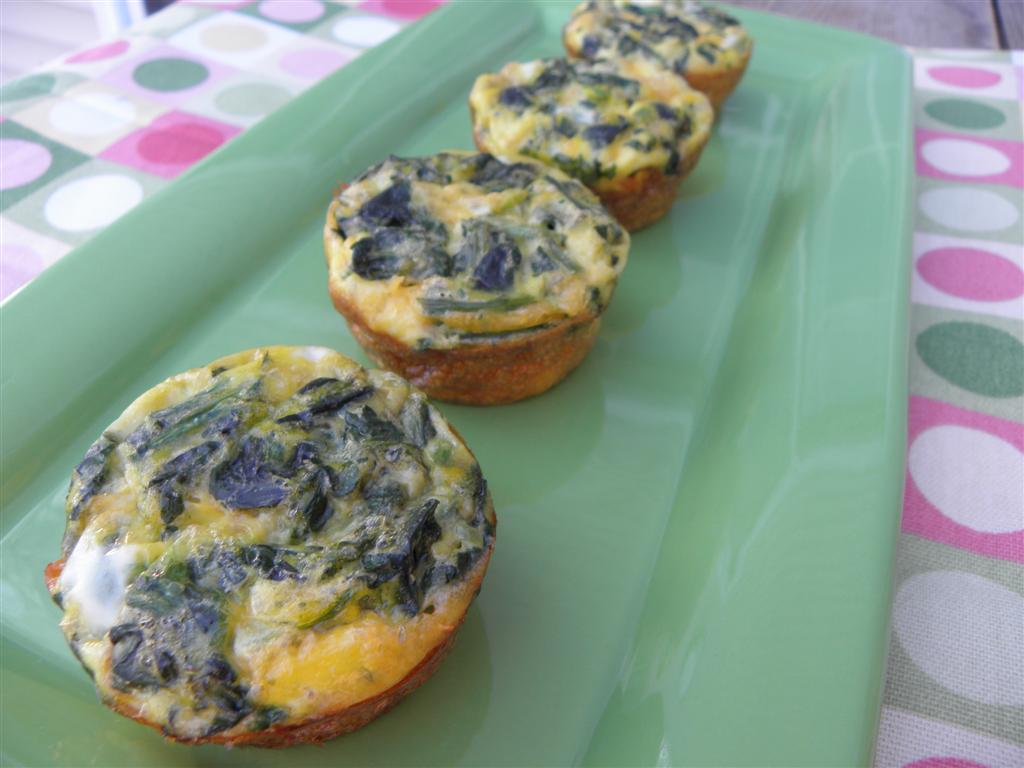 Nutrition info without bacon
Spinach, Bacon & Egg Quiche Cups
Author:
Prep time:
Cook time:
Total time:
Ingredients
10 eggs, beaten
¼ tsp. salt
½ c. milk, 1%
½ c. low fat shredded cheese
2 c. chopped spinach, fresh or frozen
Optional: 6 slices turkey bacon, chopped
Instructions
Preheat oven to 350 degrees.
If using bacon cook in a saute pan until crisp.
Add spinach to bacon and heat on low to warm through.
Spray a 12 cup capacity muffin pan with nonstick cooking spray.
Whisk egg, salt and milk together in a bowl.
Evenly distribute bacon and spinach into each muffin cup.
Evenly add cheese to each muffin cup.
Pour egg mixture into each muffin tin about ¾ of the way.
Bake for 25 minutes and enjoy!
Serving size:
1
Calories:
82
Fat:
5g
Carbohydrates:
2g
Fiber:
1g
Protein:
8g
Notes
Weight Watchers PointsPlus: 2*
REHEATING
*Two on a microwave plate at a time, heat for 45-60 seconds.