This post and photos may contain Amazon or other affiliate links. As an Amazon Associate I earn from qualifying purchases. If you purchase something through any link, I may receive a small commission at no extra charge to you. All opinions are my own.
Short, simple and sweet was my day last Friday for sharing my eats with you on this What I Ate Wednesday edition. Thanks for hosting the party Peas and Crayons!
So last Friday the hubby was off work so we went out for a late breakfast around 10 am. We NEVER go out for breakfast as a family unless we are on vacation. So the last time we did was over a year ago on vaca last summer, sad. I know.
We went to IHop. Not sure if they have those around where you live but it is a popular breakfast place around here in RI. I was able to ask for an omelet made with 1 egg and the rest whites as usually they use 3 eggs for one. It was great, see the pic below!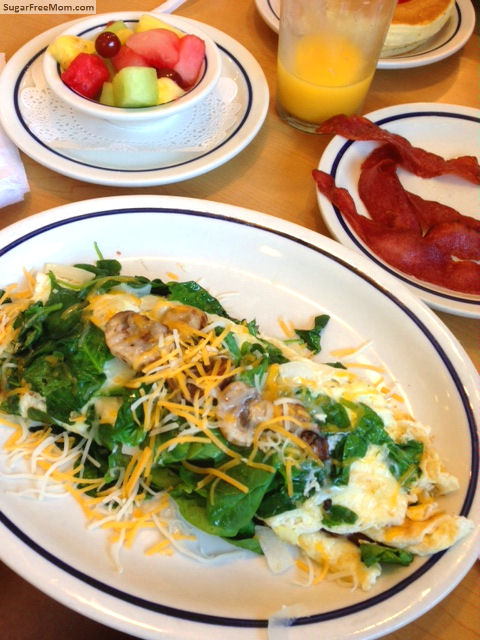 Spinach, onions, cheddar, mushrooms egg and whites omelet and a side of turkey bacon and fresh fruit! Very filling, I didn't eat the whole thing!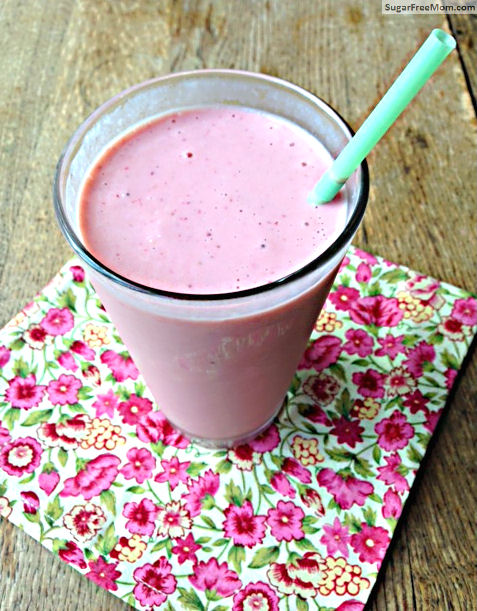 Since I had a huge breakfast I wasn't very hungry for lunch but knew I was going out for a later dinner with friends so I opted for a Strawberry Almond milk protein shake! Needed something otherwise I would have not been able to  wait for dinner at 7:30pm. It was enough and I wasn't hungry the rest of the afternoon.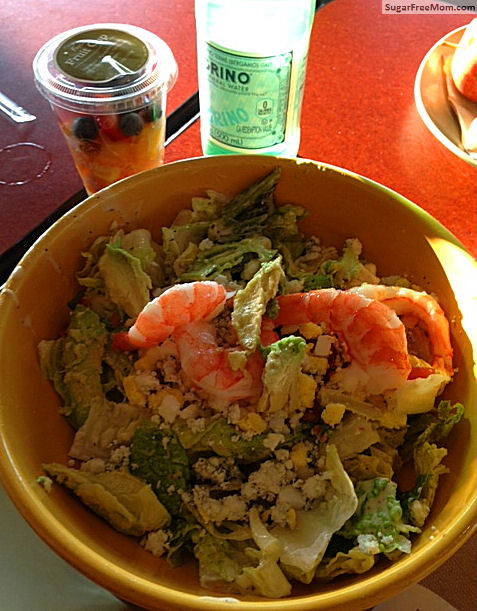 Dinner was at Panera's with some of my friends who are moms as well, we call it MNO! MOM'S NIGHT OUT!
I chose a cobb salad and since they had shrimp for another new dish I asked for them to place some on my salad instead of the typical chicken. A side of fruit and a seltzer water and I was a happy camper!
That was my day in a nutshell!
Question for you: Do you limit how much fruit you eat in a day? If so, how much? I have 2-3 servings a day whether on its own or in a smoothie.