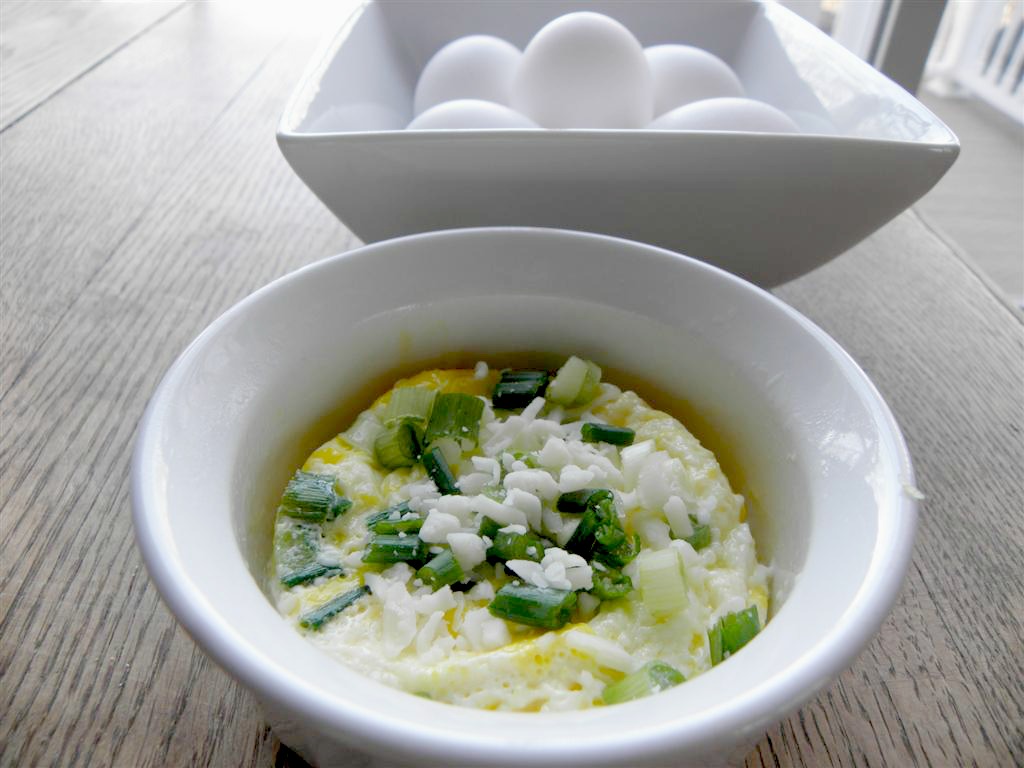 Some mornings are just busier than others. Thursdays are my day of the week I kind of dread a little, don't tell my kids!
We have to be up and out the door by 8 a.m. I'm a  home school mom so I don't usually have to get up and out the door like most people have to do to get out to work and bring kids to school.  I sometimes feel very pathetic that I can't seem to get it together to be honest.
I am also not a morning person, but then having to get all 3 up and out with a packed car of instruments, lunch and school work, is quite challenging. I usually try to be prepared for Thursday, but this Thursday just kind of creeped up on me. Can you relate?
I often have Portion Sized Baked Oatmeal thawed out or Bacon, Spinach Quiche cups ready to warm for these busy mornings. BUT we ate my freezer reserve and I have not stocked up.
The oldest and I love eggs. So because this week I committed to myself to watch my carbohydrate intake since I was feeling sluggish, I wanted to eat some protein and I don't have much time. This recipe is the perfect fix for me!
I bet many of you may already be doing this, but I thought maybe some of you don't know about the quickest egg recipe on the planet! I share in hopes you won't decide to skip a healthy breakfast because you think you don't have the time. I also share this so you won't grab a doughnut when you order your coffee, just saying, still love me?
Nutrition Info with whole egg:
Servings:1* Calories: 119* Fat: 7g* Fiber: 0* Carbs: 3g* Protein: 10g* Points+: 3*
Nutrition Info with egg whites:
Servings: 1* Calories: 95* Fat: 3g* Fiber: 0g* Carbs: 3g* Protein: 14g* Points+: 2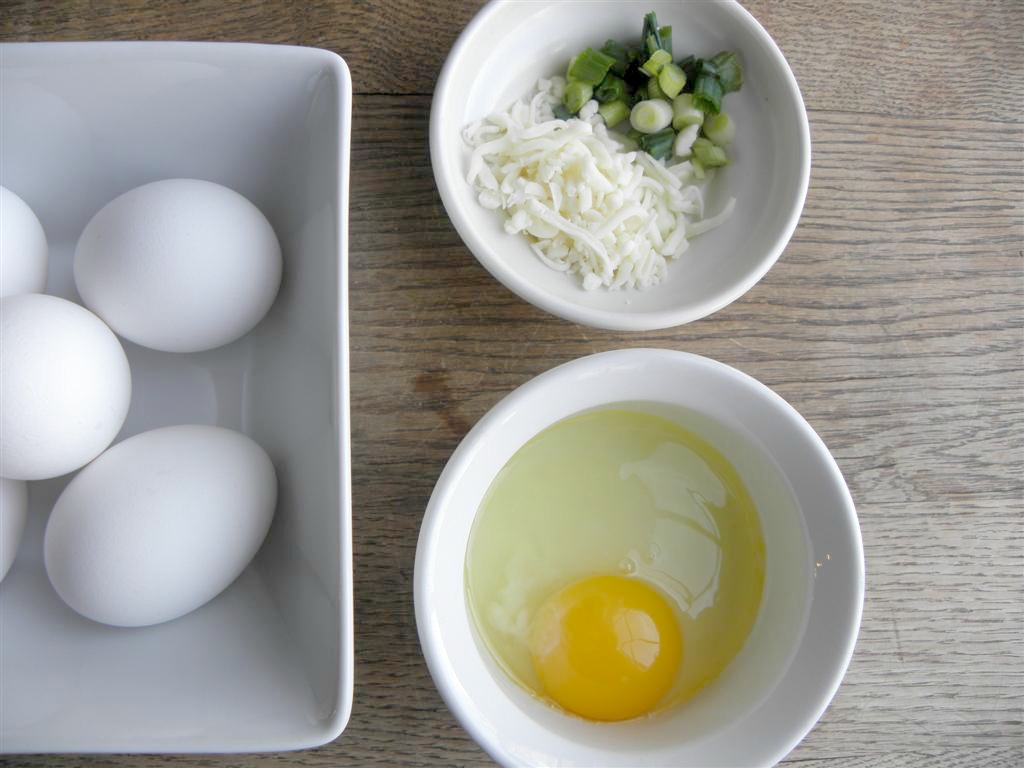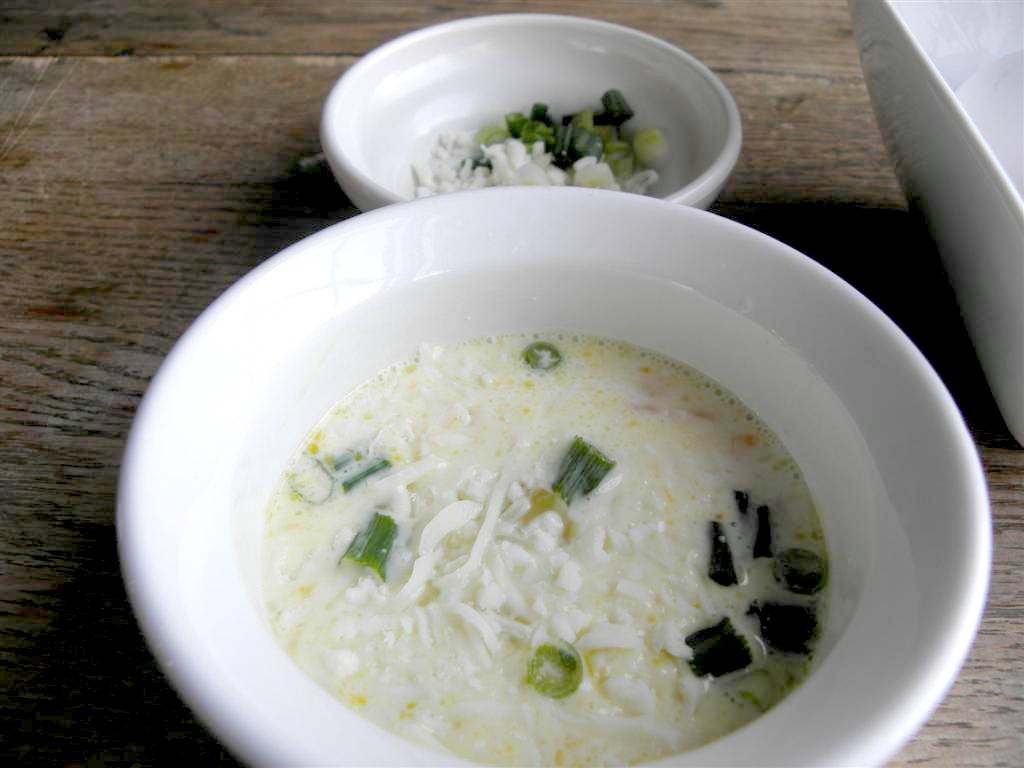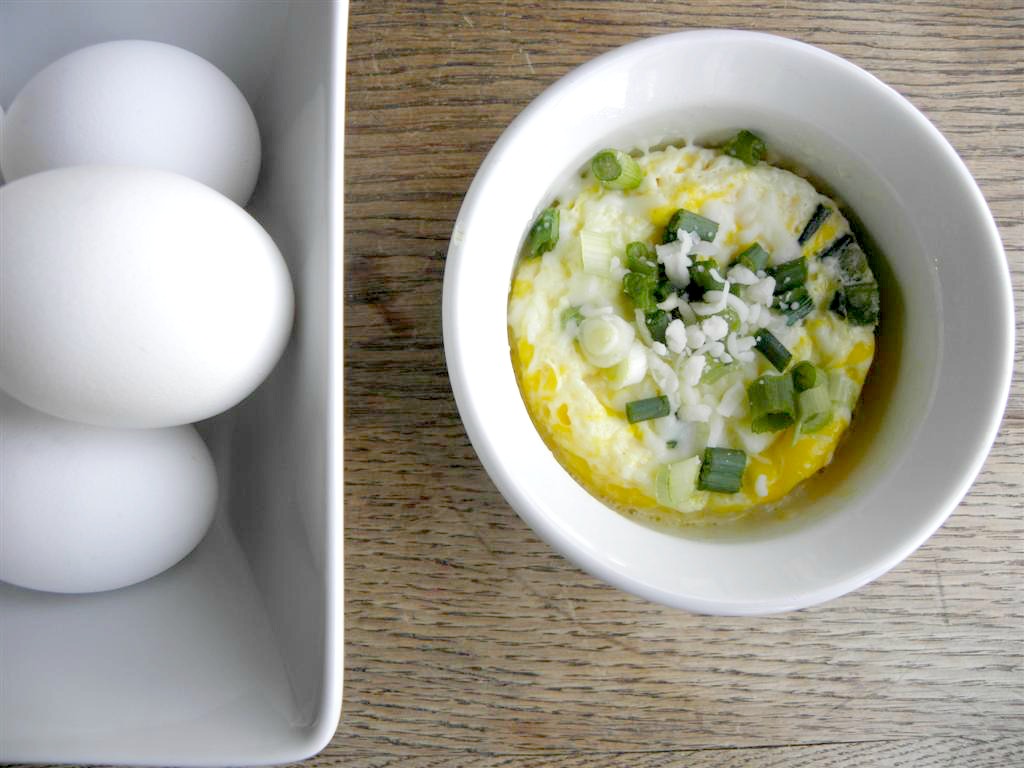 Single Serving Crustless Egg Muffin
Ingredients
3 egg whites or 1 egg
1 tbsp cream (I use soy creamer)
1 tbsp shredded cheese of your choice
1/2 scallion chopped
salt and pepper to taste
nonstick cooking spray
Directions
Spray a small dish with nonstick cooking spray. I used custard ramekins.
Whisk the egg and cream in the dish. Add cheese and scallion. Microwave for 55 -60 seconds. I have a egg setting for scrambled eggs I use. Every microwave is different, always try less time because you can always cook it a bit longer. Too long and you'll have a big mess! I recommend covering loosely with a paper towel.