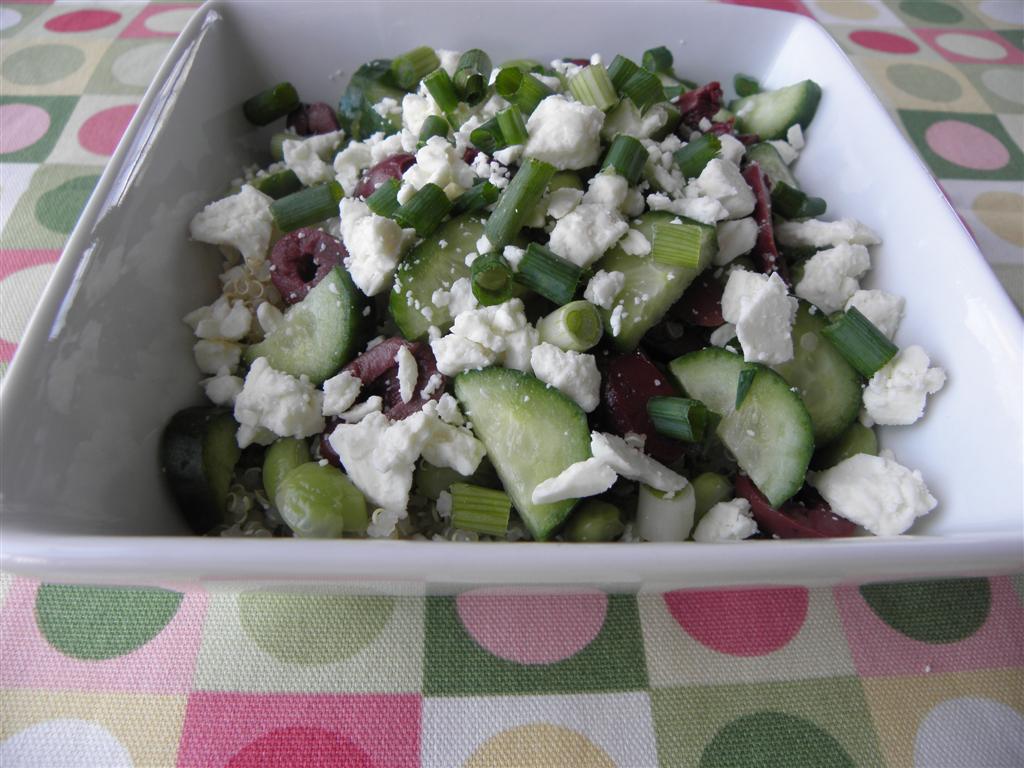 This is my second recipe with Quinoa! My first on this blog was Quinoa Chicken Cherry Salad which I love, but sometimes I just don't want chicken, know what I mean?
Variety is my middle name! Staying healthy, eating well, exercising, it requires work friends. Can't eat the same foods all the time, too monotonous for me and for you!
Quinoa is so versatile you can add whatever you like and it will be fantastic.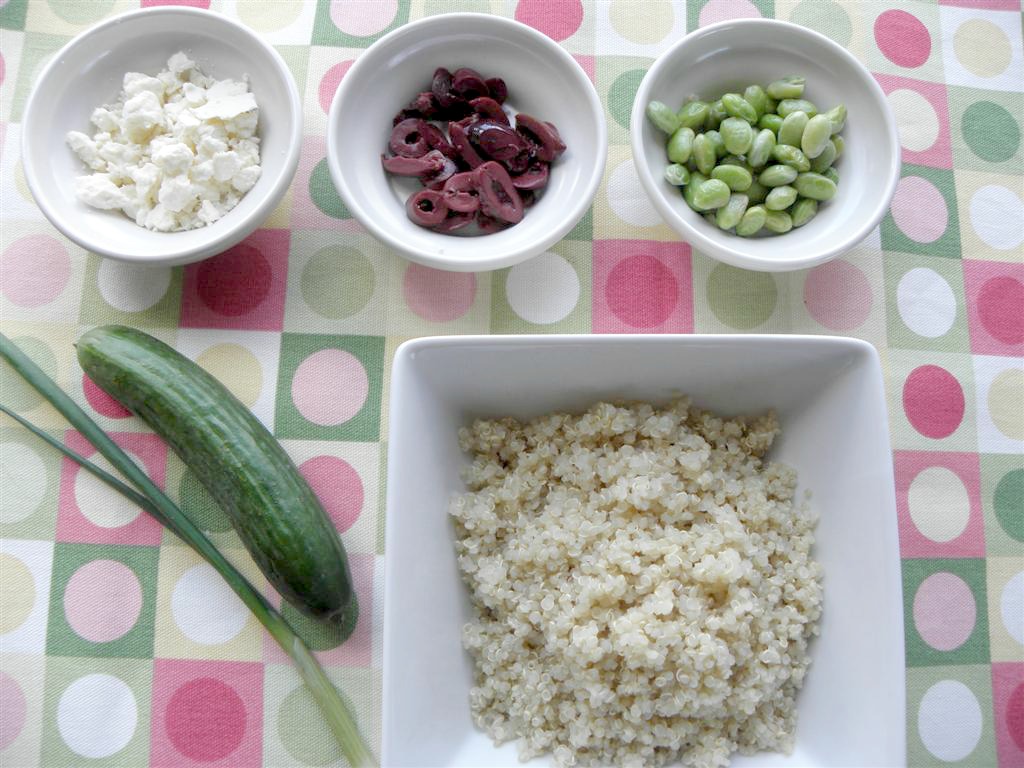 So here's my other favorite toppings I shared one day with a friend for lunch. We each enjoyed our yummy salad, so filling! The best part was we both had an already- made, healthy lunch for the next day, which for busy momma's is PRICELESS!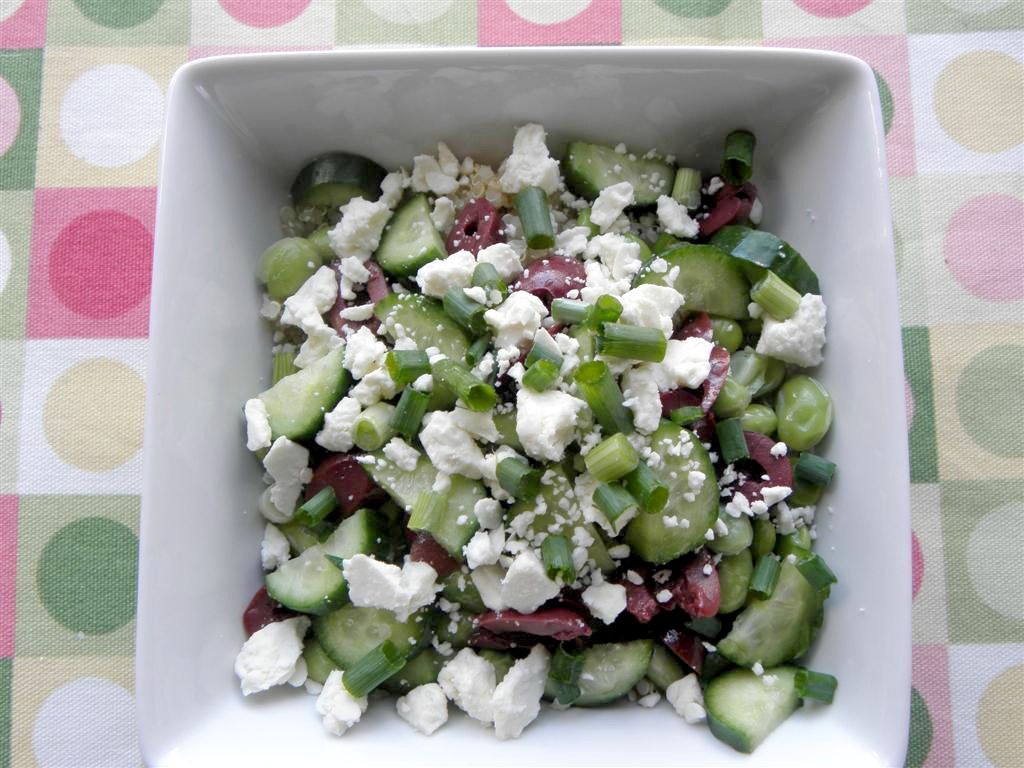 Have you tried Quinoa before? What are your favorite toppings for salad?
Quinoa Edamame Feta Salad
Author:
Ingredients
1 c. edamame, cooked
2 c. quinoa, cooked
¼ c. kalamata olives, drained, sliced
2 c. diced cucumber
2 scallions, chopped
½ c. feta cheese, crumbled
2 tbsp. olive oil
2 tbsp. lemon juice
salt and pepper to taste
Instructions
You need to have your quinoa cooked so if your not sure how to, read [url href="https://www.sugarfreemom.com/recipes/quinoa-chicken-cherry-salad/" target="_blank" title="Quinoa Chicken Cherry Salad"]this post [/url]that explains.
Once Quinoa is cooked and cooled, add all ingredients.
Mix well and eat warm or chill in fridge.
Serving size:
¼th
Calories:
296
Fat:
17g
Carbohydrates:
26g
Fiber:
5g
Protein:
11g
Notes
Weight Watchers PointsPlus: 8*