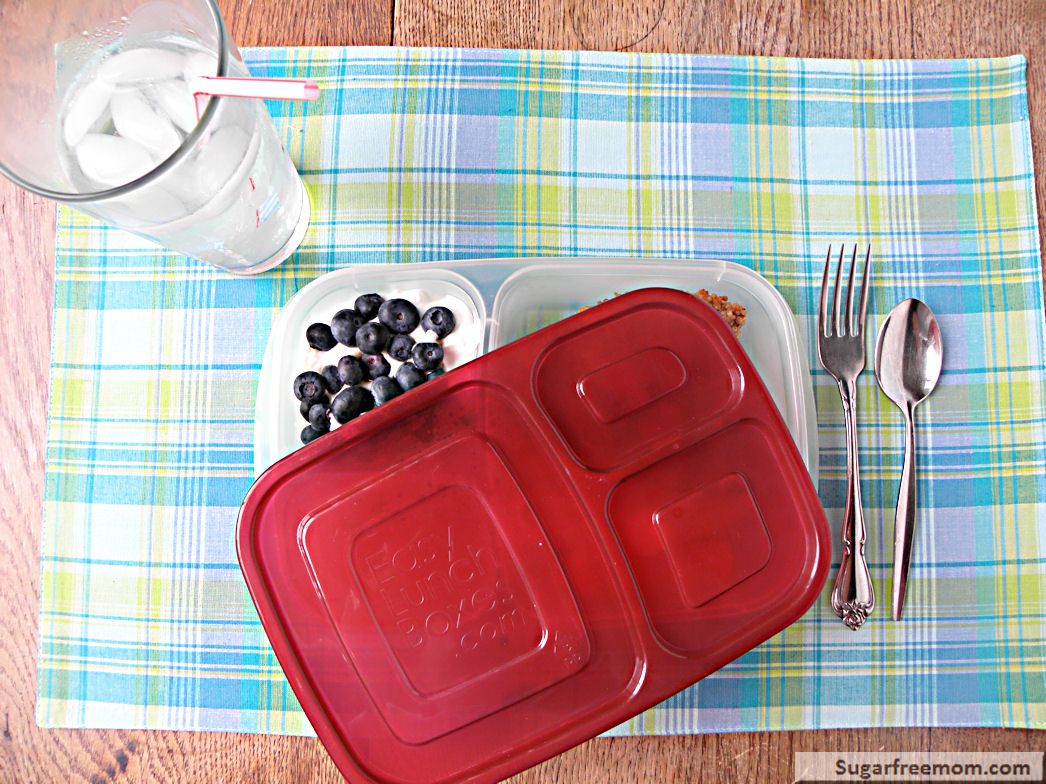 EasyLunchBoxes make portion control easy for losing weight and keeping it off! If your a busy working mom or a mom who stays at home, either way you can benefit from having your lunch ready to go in the fridge for you.
I never thought I would need a lunch box system because I was and still am a stay at home mom who homeschools her kids. YET when I worked out of the home as a teacher I ate better! Why? Because my lunch meal was prepared and that's it, nothing else to pick on and go back to work. End of story. End of eating. Controlling weight/portions perfectly.
Being at home, access to the snacks and fridge are within reach ALL DAY LONG friends!! Sometimes I would be so busy with 3 little ones I didn't eat all day but then devoured food from afternoon till bedtime because I had starved all day. Or the other scenario.....make the kids lunch, clean up kitchen and then grab all the left overs off their plates because I didn't have a ready to go lunch in the fridge.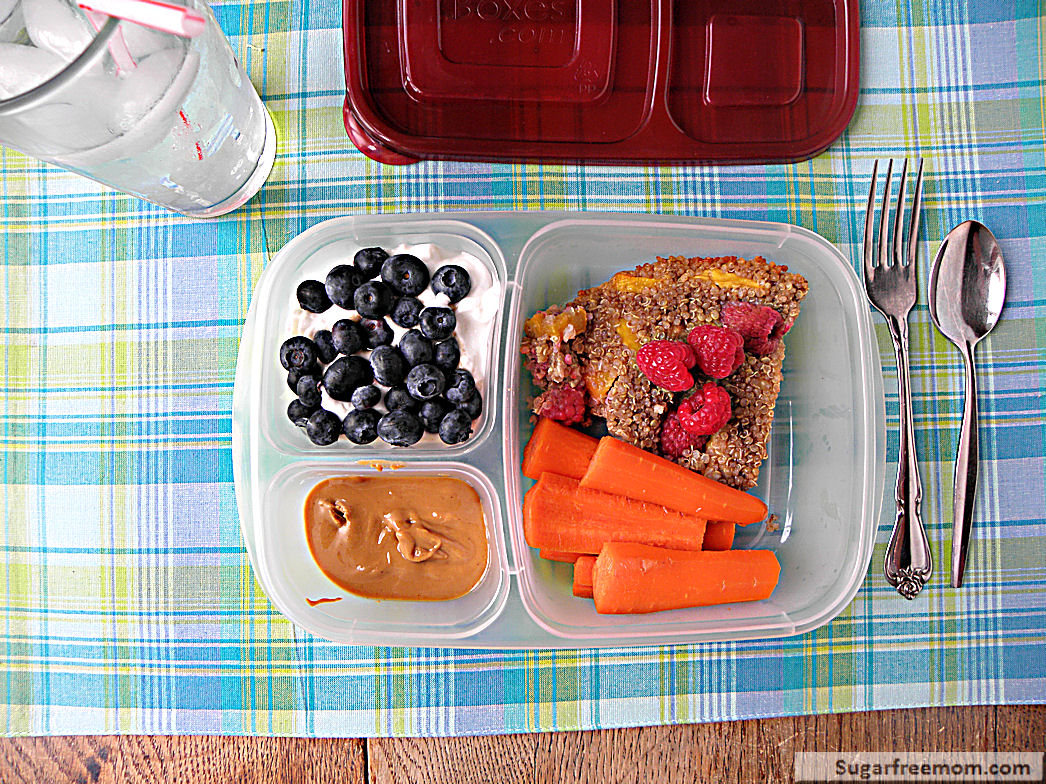 Now that the school year is done for the summer I haven't ditched my plan to use these fabulous lunch box systems. I am taking them to the beach!
But even when we go no where for the day, it is just nice to have a ready to go lunch I can quickly pull out for myself. Its called taking care of yourself moms. Planning ahead the night before and taking the time to prepare your healthy food for the next day.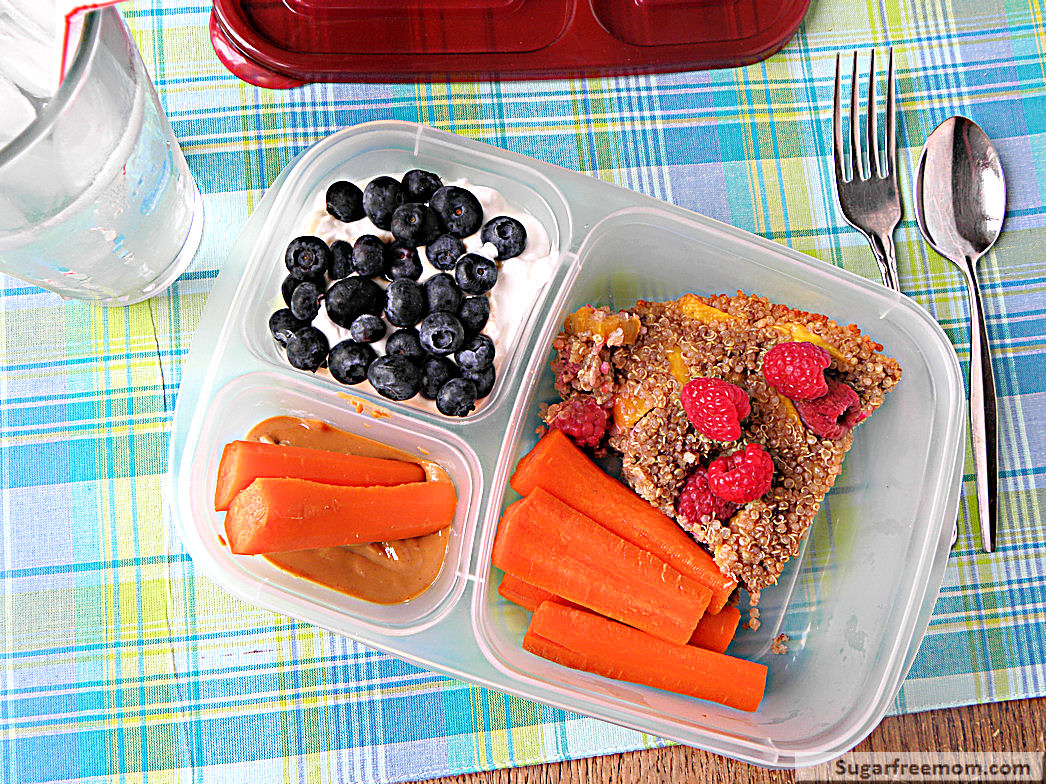 Fruity Baked Quinoa Meal-To- Go: Vegetarian Sugar & Gluten Free Meal
Ingredients
1 serving Fruity Baked Quinoa (serving from 6)
½ cup Greek yogurt, plain, nonfat
¼ cup blueberries
2 tablespoons peanut butter, all natural, no sugar added
2 medium carrots
Nutrition Info [calculated using nutritiondata.com]
Servings: 1*
Calories for entire meal: 471* Fat: 18.7g* Fiber: 10.7g* Carbs: 53g* Protein: 24.3g*
Weight Watchers Points+: 8*
Although using your point calculator will yield 12 points for this meal from the above nutritiondata info, we did not have to count points for veggies and fruit. Nutritiondata.com accounts for all foods included in order to calculate carbs, fiber, etc.
*This was not a paid advertisement for EasyLunchBoxes. I simply purchased my own set, loved them and wanted to share their usefulness.