This easy Air Fryer recipe for Sugar Free Lemon Slice and Bake Cookies is perfect for when you just want a small batch of cookies. Oven directions are also provided.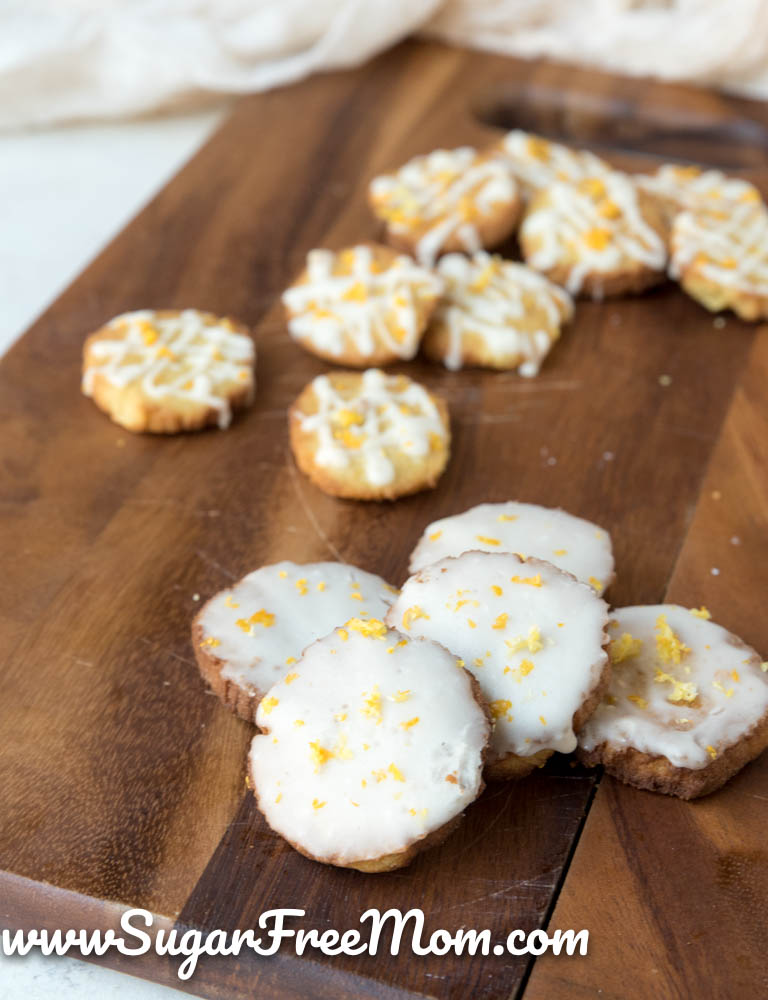 Slice and Bake Cookies
Slice and bake cookies are fantastic for those of us who want simple! Simple it is, with this recipe as no rolling out the dough is needed and no using a cookie cutter either. This easy technique has been around forever and even the novice keto baker can bake these. I adapted these lemon cookies from my vanilla wafer recipe that is also a slice and bake cookie. Roll the dough into a log, refrigerate and slice and bake in your AIR FRYER!! Oven directions are also provided, but the air fryer is perfect for when you just want to bake a few cookies and not a whole batch. Slice the dough and store between pieces of parchment paper then freeze. When you just want a couple of cookies, pull them right from the freezer and bake in your air fryer.

Lemon Cookies
Refreshing lemon flavors are always a welcome taste in the hot summer months, think lemonade, right?! These slice and bake sugar free lemon cookies have all the lemonade taste and none of the high carbs like traditional white flour cookies. Don't fear using coconut flour, these do not at all taste like coconut. The lemon flavor is strong and overpowers any coconut flour taste.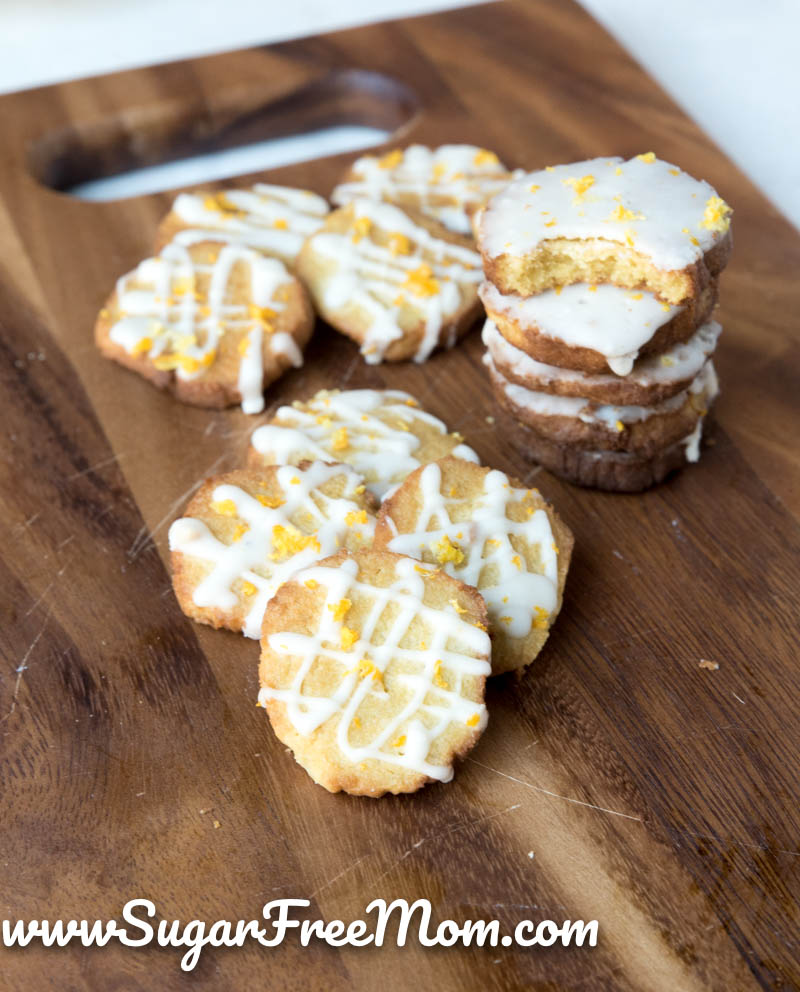 Tools to Make Lemon Slice and Bake Cookies
Stand Mixer- Easy way to mix your batter quickly!
Air Fryer- I have an extra large air fryer because we are a family of 5 and the basket is the perfect size.
Baking Sheet Pan -A large baking sheet pan is needed if you don't have an air fryer and you are baking these in your oven.
Wire rack- Needed to cool the cookies completely before adding the icing.
The first batch of cookies I tried we set at 350 degrees in the air fryer and they browned way too much as you can see below from this photo. But now worries I just iced the entire cookie and my family still ate them. Next batch, I set the air fryer to 325 degrees and they were perfect!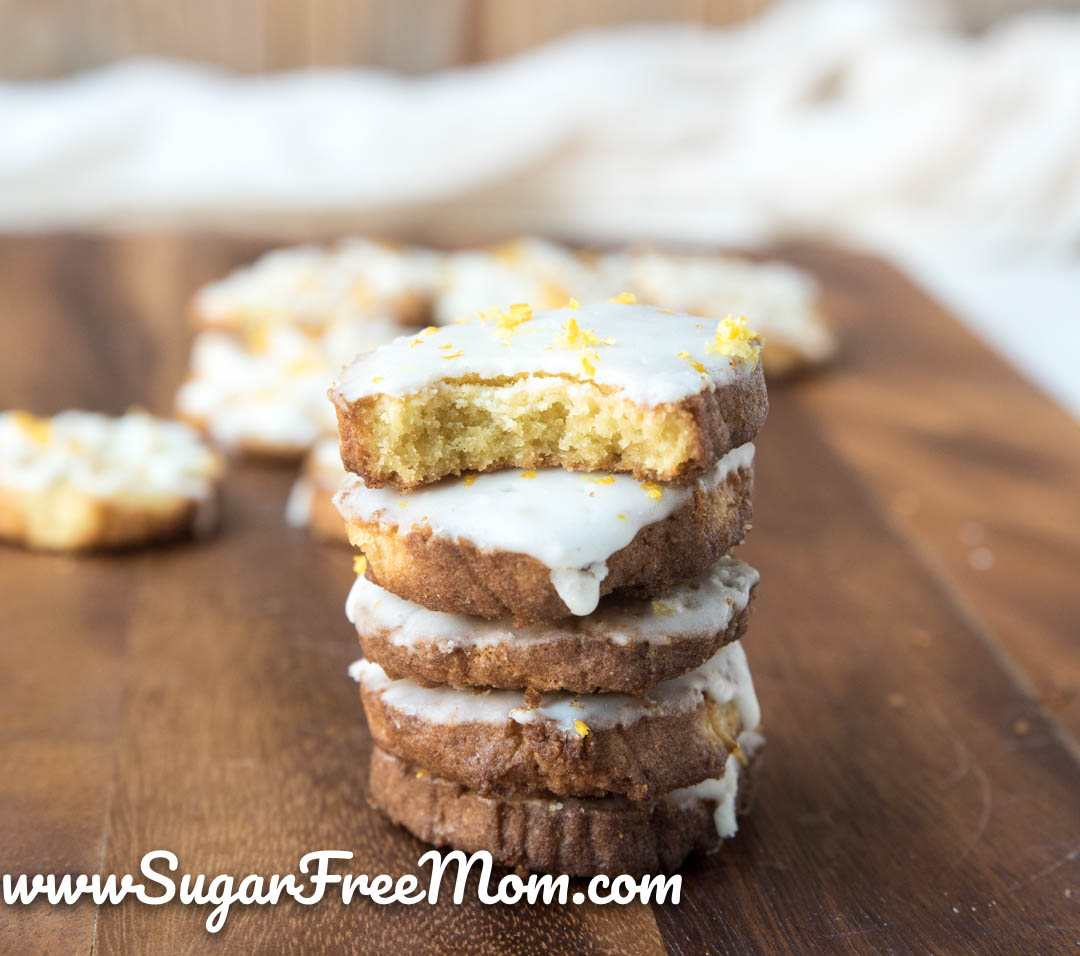 Low Carb Keto Meal Planning
Our membership is simple.
You can subscribe for a month to try it out or you can subscribe for a yearly membership. Each Friday you will get a meal plan that comes to your email. You'll have that early in order to go food shopping before the meal plan begins on Sunday. You will be able to view and print the meal plan and the shopping list. If you don't like a meal, simply delete it and swap it with another meal you like. The shopping list will automatically adjust. It's the best software available out there for a customizable menu plan. Not many other low carb or keto meal plans allow you the option to remove, add, start with a blank menu and create your own if you so wish. Learn More about our meal plans!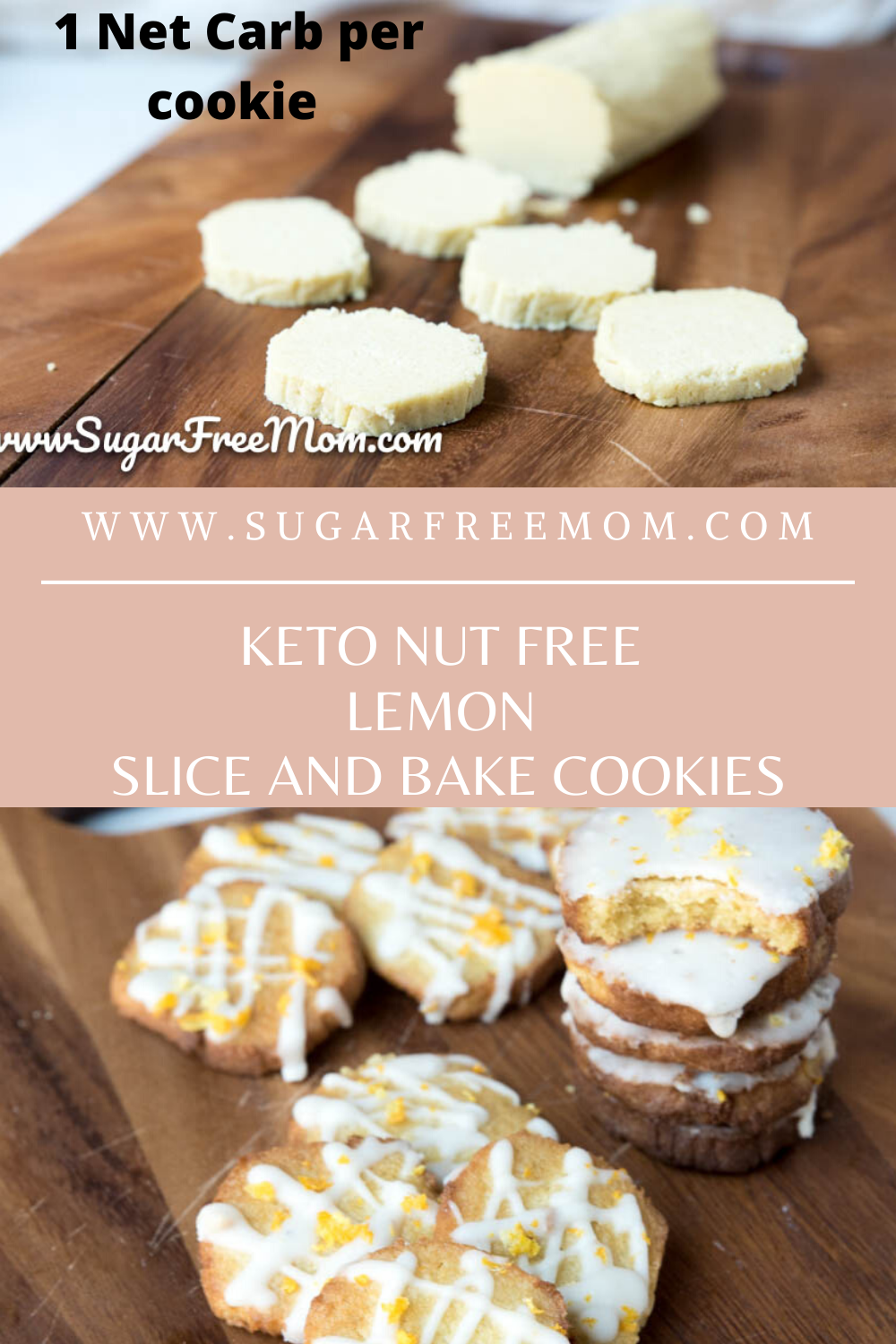 Air Fryer Sugar Free Lemon Slice Cookies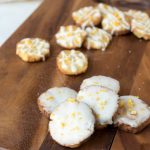 Print
Air Fryer Sugar Free Lemon Slice and Bake Cookies
Instructions
Place the coconut flour, Swerve, baking soda and salt into a stand mixer and blend until combined.

Add the softened butter to the dry ingredients and mix well until combined. Add remaining ingredients except the egg yolks. Taste the batter for sweetness and lemon flavor to your preference, add optional sweetener and/or lemon extract if needed. Then add the yolks and mix until combined.

Place a large piece of plastic wrap on your counter and place the batter in the center. Roll the wrap over the dough and form into a log about 12 inches in length. Wrap tightly and place in the refrigerator for 2-3 hours or overnight.
Air Fryer Instructions
Preheat the air fryer to 325 degrees. Grease the basket of the air fryer. Unwrap the log and cut half of the log into ¼ inch sliced cookies. Place the remaining batter in the fridge. Place as many slices of cookies as you can in a single layer in the air fryer basket. I was able to fit 12 in mine. Cook for about 3-5 minutes or until the edges of the cookies are brown. Allow to cool in basket for 2 minutes before removing and cool completely on a wire rack. Repeat with remaining dough. Once cool, drizzle on icing.
Oven Directions
Preheat the oven to 350 degrees F. Unwrap the log and cut into ¼ inch slices of cookies. Place cookies onto a parchment lined baking sheet pan, about an inch apart. Bake for 8-10 minutes or until edges are brown. Allow to cool for 2-3 minutes before removing to a wire rack to cool completely before adding icing.
Icing
Whisk the lemon juice and confectioners together in a small bowl. Drizzle over the cooled cookies.
Storage
This dough can be made up to two days ahead and stored in the fridge. You can also slice and place between parchment paper then freeze in an airtight container for up to a month. When ready to bake, just grab a few and cook in the air fryer.
Nutrition
Serving:
1
cookie
|
Calories:
66
kcal
|
Carbohydrates:
2
g
|
Protein:
1
g
|
Fat:
6
g
|
Saturated Fat:
4
g
|
Cholesterol:
35
mg
|
Sodium:
108
mg
|
Potassium:
2
mg
|
Fiber:
1
g
|
Sugar:
1
g
|
Vitamin A:
186
IU
|
Vitamin C:
1
mg
|
Calcium:
4
mg
|
Iron:
1
mg