This post and photos may contain Amazon or other affiliate links. As an Amazon Associate I earn from qualifying purchases. If you purchase something through any link, I may receive a small commission at no extra charge to you. All opinions are my own.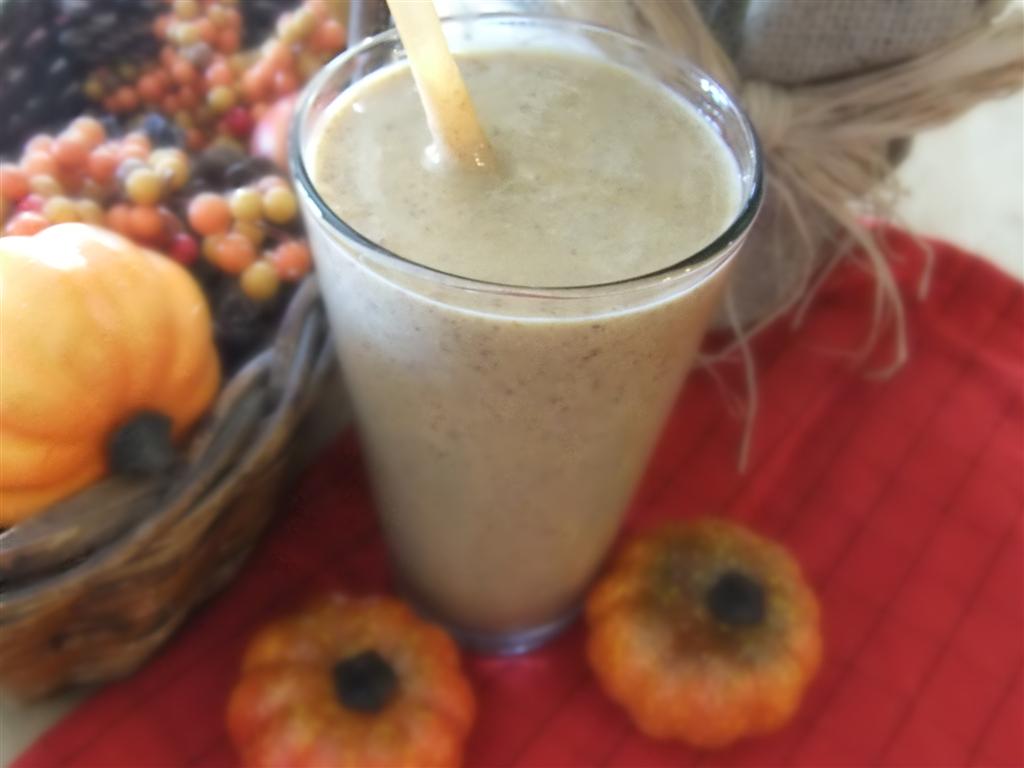 Simple, easy, no sugar added, nutritious smoothie! Who doesn't like that?
Most smoothies are full of sugar and high in calories so I usually never get one anywhere. I don't often make them because I really don't like having to take out the blender to make it! Silly reason I know, but sometimes, my kids ask for one and today was one of those days. I didn't have any strawberries or blueberries left in the freezer (used them all in my yummy sugar-free Baked Oatmeal) so I improvised and came up with this new smoothie we loved!
I usually always have frozen bananas in the freezer (I stock up on those as soon as they get too ripe!) and since its autumn and I love pumpkin, why not make a pumpkin smoothie? I mean you all know how good pumpkin is for you right? In case you forgot check my post  on Pumpkin Spice Muffins for the benefits of eating pumpkin. I wasn't too sure how my kids would like it, but I gave it a whirl anyway.  I didn't even need to add any sweetener to it, but the kids wanted some after I gave them a little cupful. I added a few drops of Sweet Leaf Stevia vanilla creme and they loved it!
Oh almost forgot to mention the best part about this smoothie……
It is so full of protein, it kept me without any  hunger pangs until well after my usual lunch time! Now THAT usually never happens to me!
Nutrition Facts
Servings: 1* Calories: 222* Fat: 7.1g* Fiber: 8.4g* Carbs: 32.2g* Protein: 11.9g* Points+:6 Old Points: 4
Pumpkin Vanilla Sugar-Free SMoothie
[sc:Ziplist]
Ingredients
2 tbsp flax seed, ground
1/4 c. cottage cheese, low-fat or vanilla greek yogurt
1/2 banana
1/2 c. almond milk (or any milk you like)
1/4 c. pumpkin, canned
1/4 tsp. cinnamon
1 tsp. vanilla extract
1/4 c. unsweetened applesauce
(optional) SweetLeaf Stevia, vanilla creme to taste
1/2 c. ice
Directions
Toss all ingredients together in blender and process until smooth!