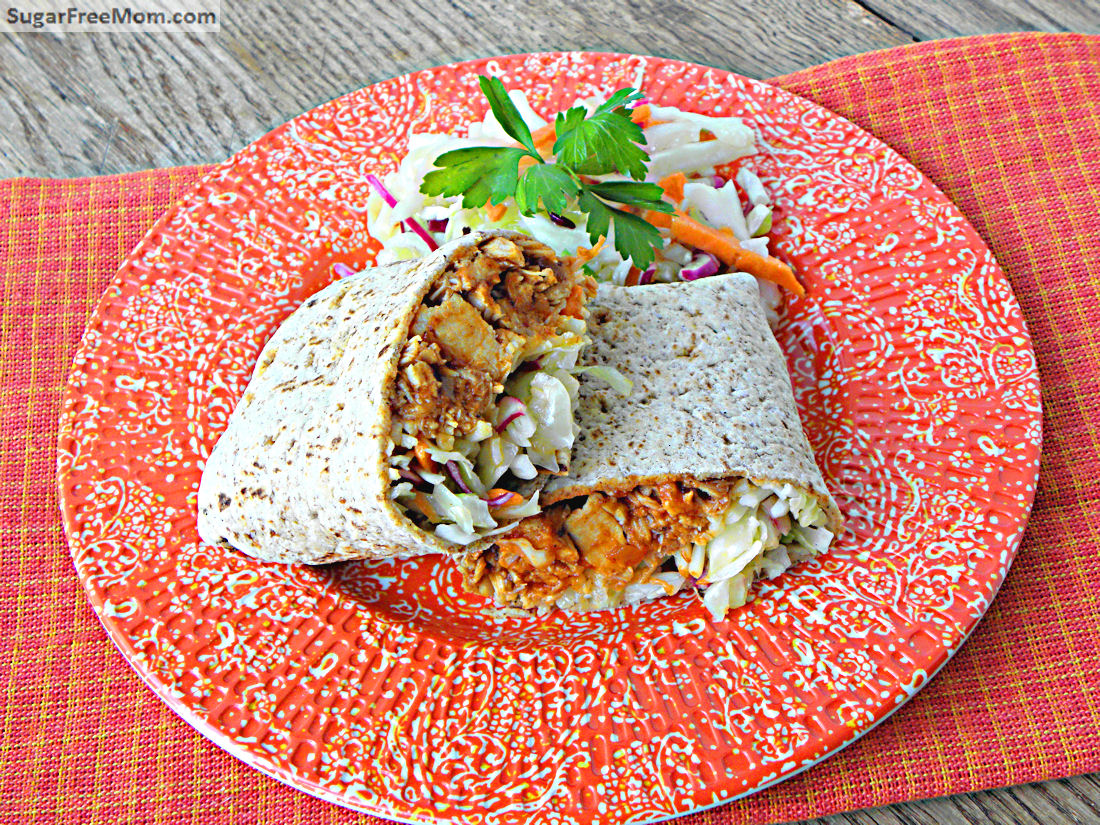 Who doesn't love a quick weeknight meal that uses up left over chicken AND can be made within 10 minutes? No one should say no to that kind of recipe right? Homemade BBQ sauce is super delish in this recipe then topped and melted with sharp cheddar cheese, it becomes outstanding!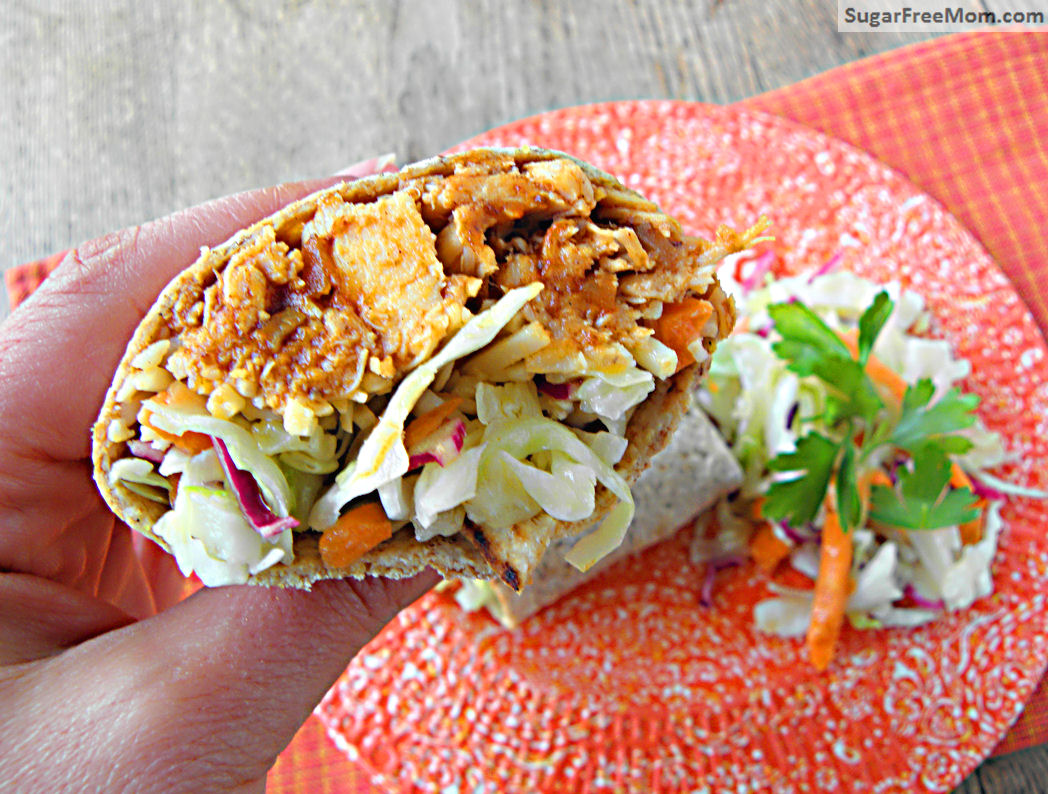 A little Italian style coleslaw made without mayo is the perfect crunchy and acidic combo needed to give the burrito some tasty texture. You could just eat the coleslaw on the side of course rather than inside the burrito, BUT it's much better the way it's shown here! 😉
No Nutrition info here today since it will depend on if you use store bought or homemade BBQ sauce, what type of burrito wrap you use and even if you choose low fat or regular cheddar cheese.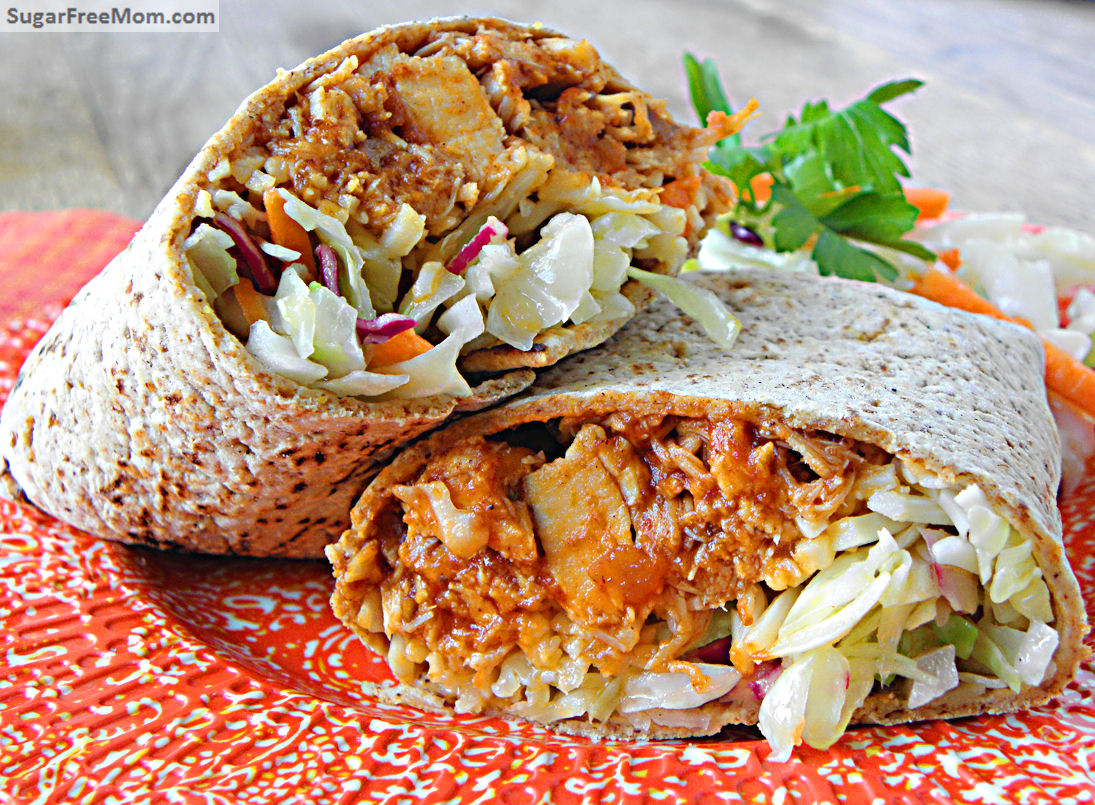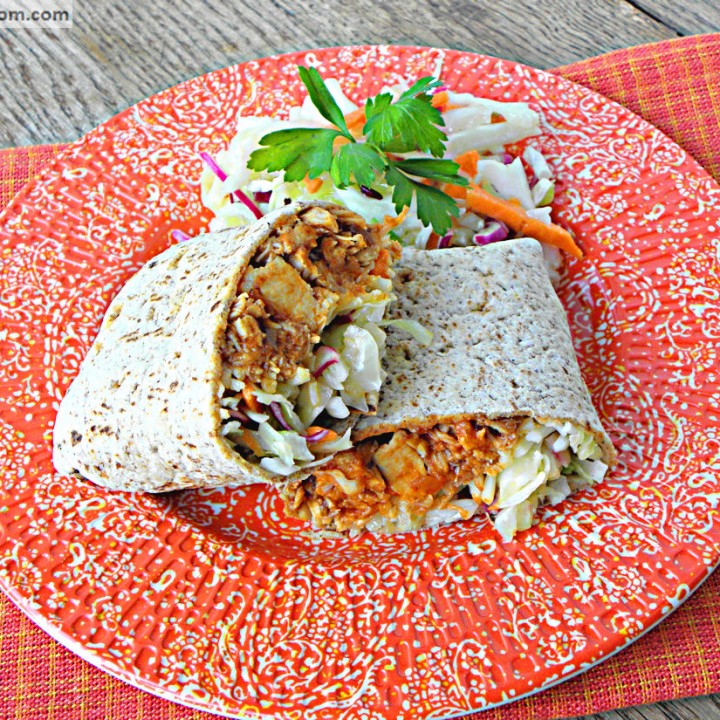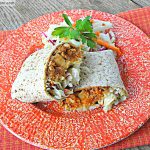 Print
BBQ Chicken Cheddar Burritos with Mayo Free Slaw
Ingredients
4

cups

shredded

cooked chicken

2

cups

Homemade BBQ sauce

or check out this one at iherb.com, use my code to get off your first order: YAJ035

8

ounces

sharp cheddar cheese

juice of 1 lemon or lime

8

whole grain or gluten free burritos

Mayo Free Slaw

¼

cup

apple cider vinegar

¼

cup

extra virgin olive oil

½

teaspoon

salt

½

teaspoon

pepper

4

cups

shredded cabbage or coleslaw
Instructions
In a large saute pan and your chicken and barbecue sauce.

Stir together to coat chicken well.

Cook on medium low heat to warm through.

Once heated through, add cheddar cheese and continue to stir until cheese melts completely.

Once cheese is melted, squeeze juice of lemon or lime over the top.

Turn off heat, cover and set aside.

In a small bowl whisk together slaw dressing ingredients.

Toss with cabbage.

To assemble:

Lay burrito on serving plate.

Spoon ½ cup chicken mixture onto middle of burrito.

Top with ½ cup slaw.

Roll up lengthwise, then ends, and over.