Crispy Cheese Taco Shells are low carb and keto using just cheese, no flour, no gluten, no other ingredients. It's simple and quick made either in the microwave or oven!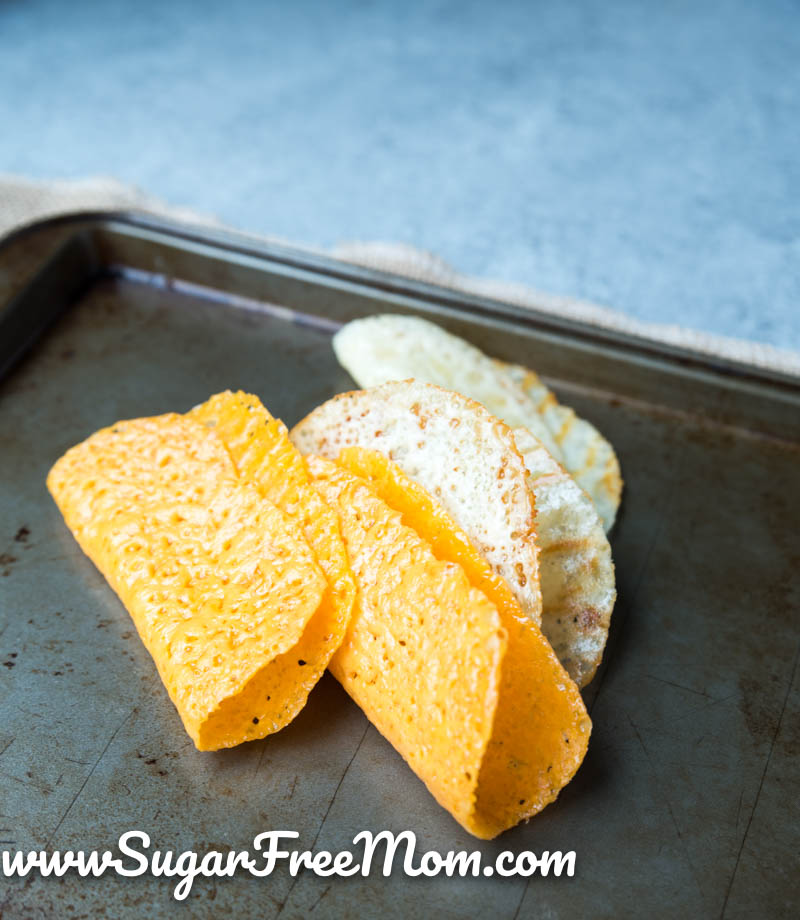 Keto Cheese Taco Shells
Cheese Taco Shells have been around for a long time in the keto community. Only until recently since keto has become more popular are others who are not keto and low carb learning about this amazing, easy, taco shell!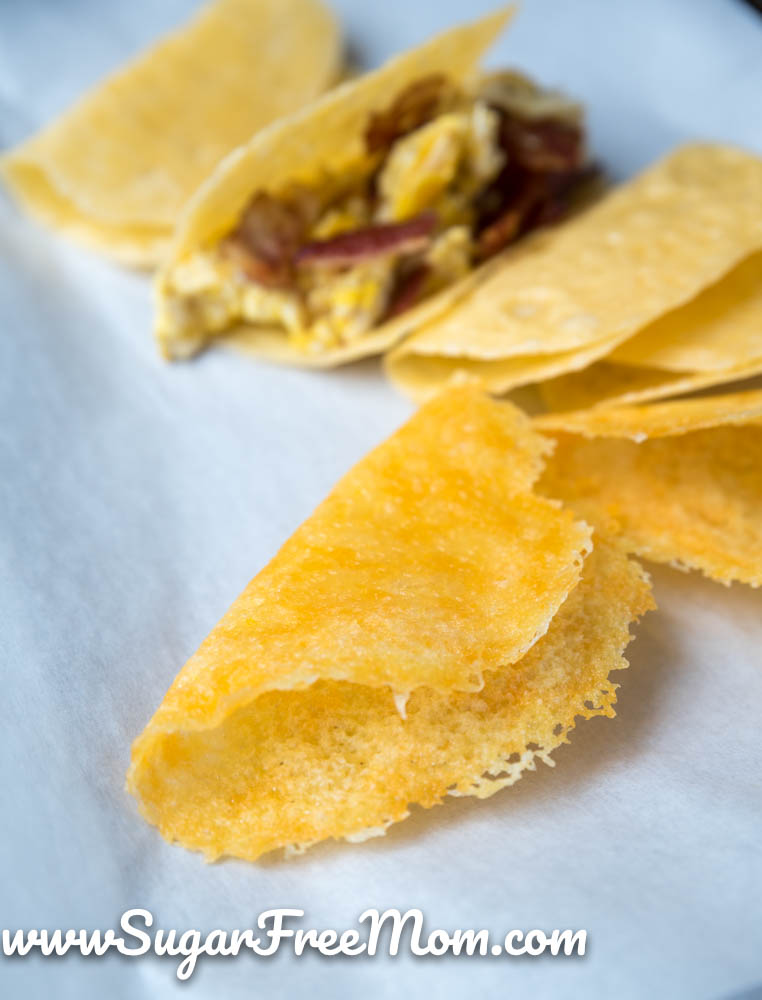 Whether you're keto or not, making crispy cheese taco shells is super simple and hard not to love, especially if you're a cheese lover.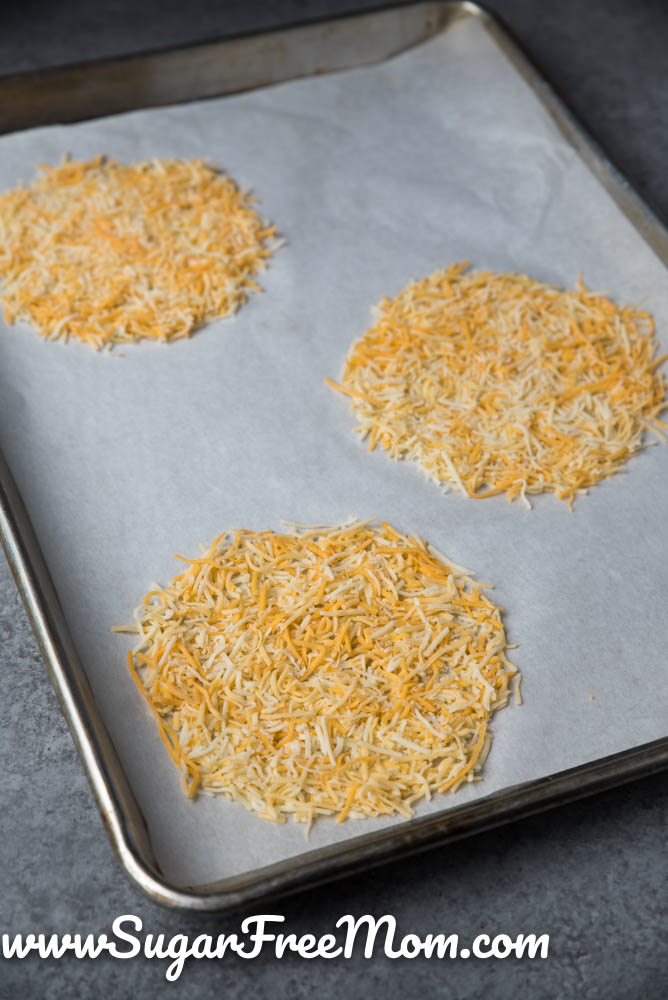 Shredded cheese seems to work best but I've also found using sliced cheddar and provolone works easily as well and is just as delicious. Shredded cheese seems to produce the crispiest of taco shells though in my opinion, but you can certainly experiment with different cheese options. Parmesan works great but is a little brittle and thin in my opinion, but fantastic for cheese crisps for a salad.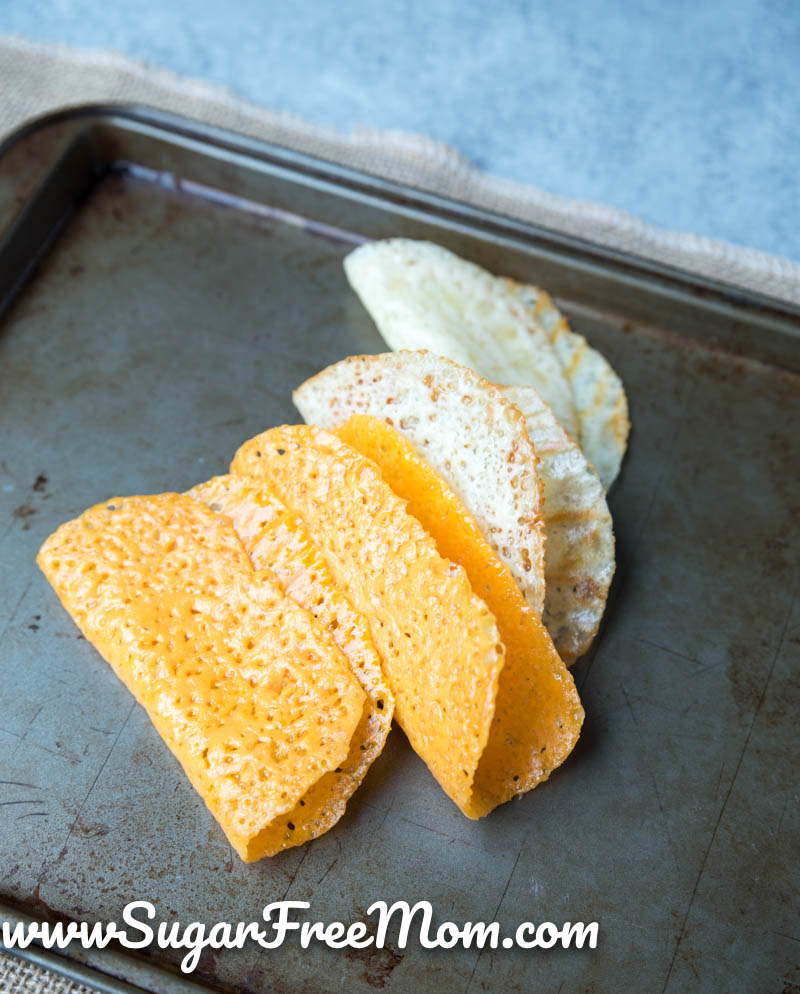 Baking or Microwave Keto Taco Shells
Simple baking oven instructions are below, but if you're just making this for yourself you might before trying the quick microwave method. Obviously making for a family using double the cheese in my directions below and two baking sheets will give you enough for a family of 4 to enjoy two per serving. Filling options are limitless of course. I've made this for breakfast tacos and dinner tacos with ground beef filling. The family loves them all!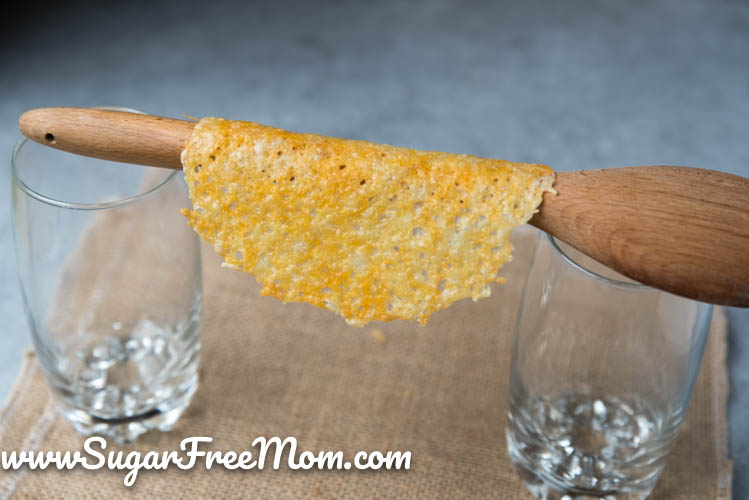 I've tried a few methods to make them curl in shape as traditional store bought shells. You can use the method here with a wooden spoon, but I've also used a rolling pin. Rolling pin method makes them a bit wider than I prefer. I've also used aluminum foil in a cylinder shape and that works too. Folding the cheese over on itself can work but it does seem to make them a little more difficult to stuff.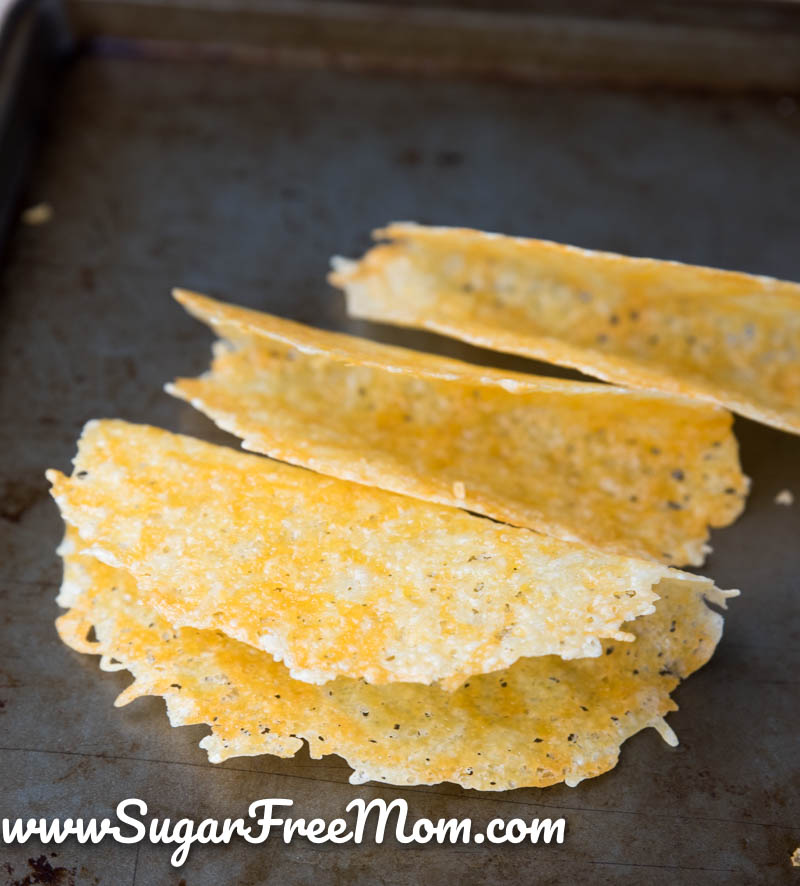 Sliced Cheddar Versus Shredded
I've also tried sliced cheddar cheese in the microwave and it was nice and crispy. One minute on a paper plate then flip over for another 30 seconds and quickly fold over to create that curve you want for a taco shell. Very crisp! So if you don't have shredded, sliced cheddar works!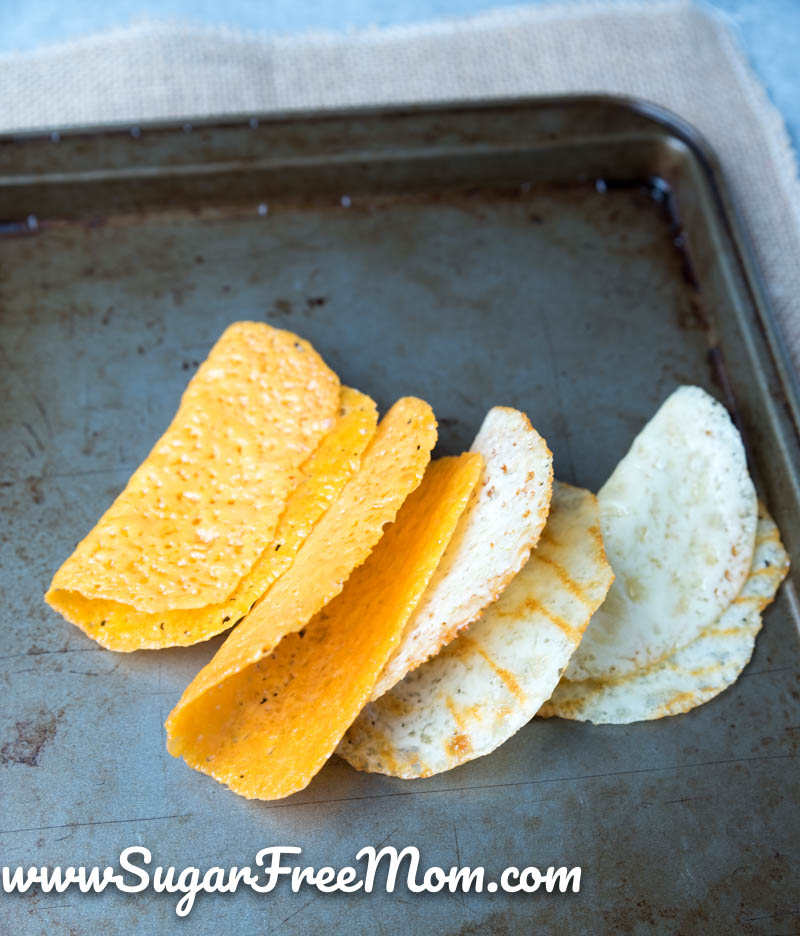 Low Carb Cheese Taco Shells
Brenda's Notes:
The Mexican Style Cheese Blend I used was Monterey Jack, Cheddar, Queso Quesadilla, Asadero. It has 1 carb per ¼ cup serving.
I've also tried slices of Gouda cheese and it was more of a chewy texture as opposed to crispy.
Enjoy!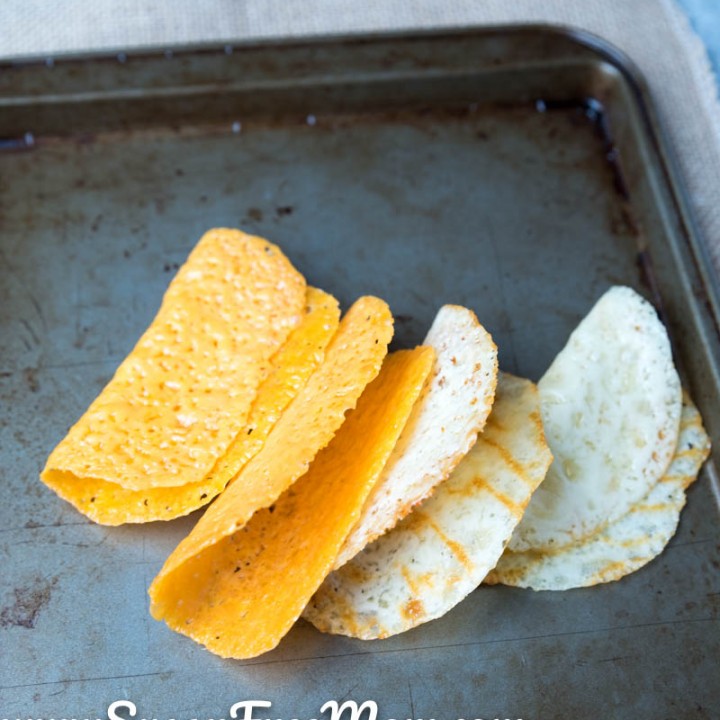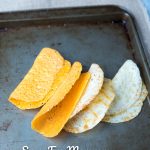 Print
Low Carb Crispy Cheese Taco Shells
Ingredients
1

cup

Mexican Style Cheese Blend

shredded, or cheddar
Instructions
Oven Directions
Preheat oven to 350 degrees F.

Place ¼ cup shredded cheese or 1 slice of cheddar onto a parchment lined baking sheet. Spread out the shredded cheese into a circle.

Bake for 8 minutes until bubbles formed and edges browned.

Cool 2 minutes then use a spatula to lay cheese over a spoon balanced on two glasses. Allow to harden for about 2-3 minutes then add fillings and enjoy.
Microwave Directions
Place ¼ cup shredded cheese or 1 slice cheddar onto a paper plate. Microwave 1 minute. For extra crispy, flip over after one minute and microwave an additional 30 seconds. Lay over a wooden spoon between two glasses.
Nutrition
Serving:
1
shell
|
Calories:
84
kcal
|
Carbohydrates:
1
g
|
Protein:
6
g
|
Fat:
6
g
|
Saturated Fat:
3
g
|
Cholesterol:
22
mg
|
Sodium:
175
mg
|
Potassium:
21
mg
|
Vitamin A:
190
IU
|
Calcium:
141
mg
|
Iron:
0.1
mg