These Low Carb Zucchini Fries are everything you think they are and more! Gluten free, grain free, crispy but oven fried! Taste and texture is outstanding!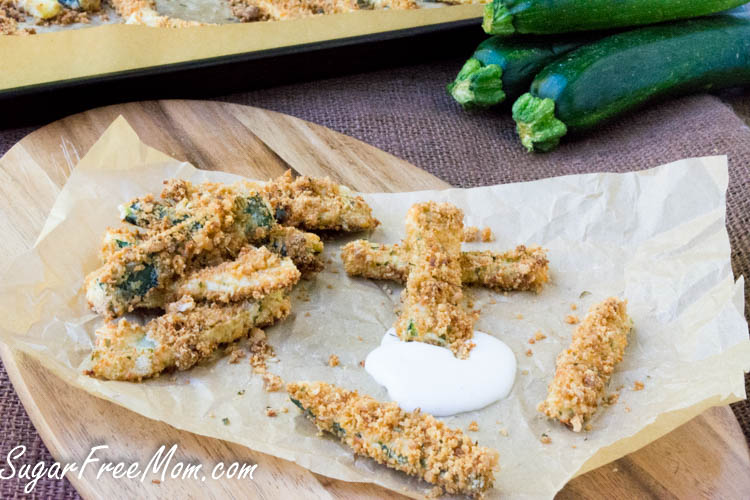 French fries and I have had a long term relationship which has been anything but smooth and happy. It's been more of a love-hate relationship and one I have needed to break free from for a long time.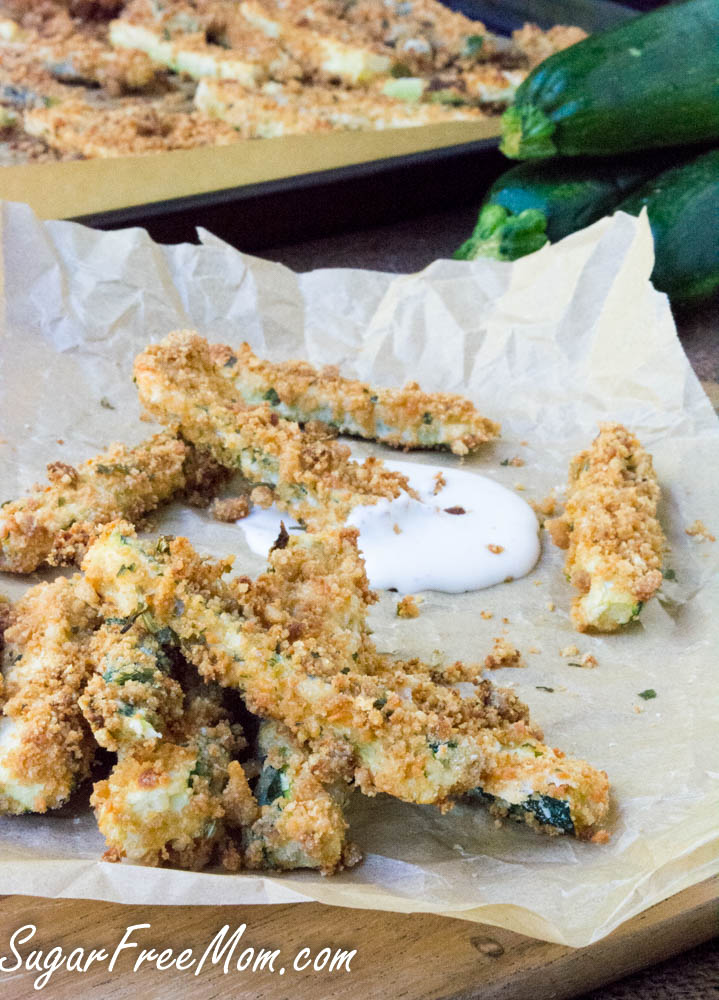 I'm not sure if it's the crispy outside or the salty bite or that it's just the comfort of a potato, but I've just always loved a good french fry! Now that's I've been low carb for 2 years, I have had to cut out the fries. Can't say I've been 100% perfect in this area, but I don't eat them on a regular basis.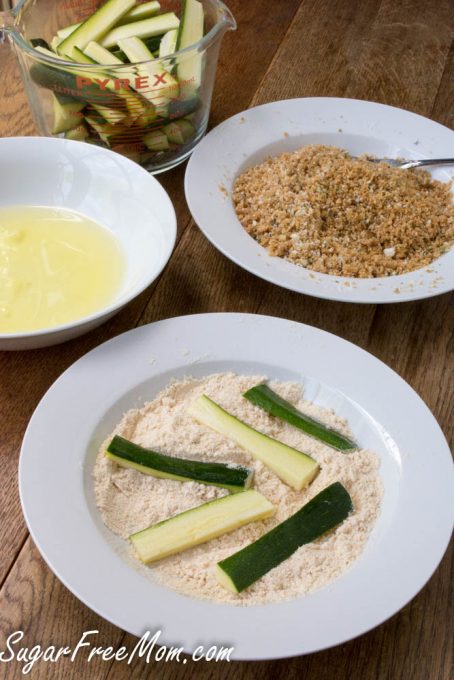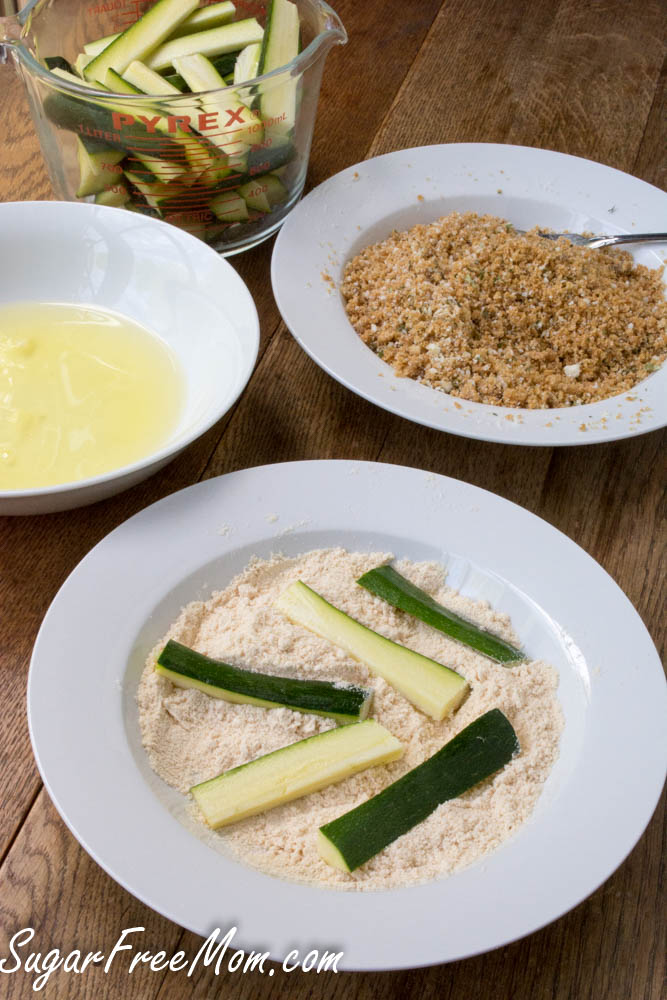 I've learned how to still get my French Fry Fix without all the carbs and it's with veggies like zucchini! But until now, I was always dissatisfied with the outcome. That was, until I added some crushed pork rinds, my world has changed!
I've seen a ton of recipes where low carb bloggers use pork rinds to replace breadcrumbs and to be honest I was always pretty skeptical! I don't know why I ever waited so long, crushed pork rinds are the perfect outer coating for a crispy zucchini fry!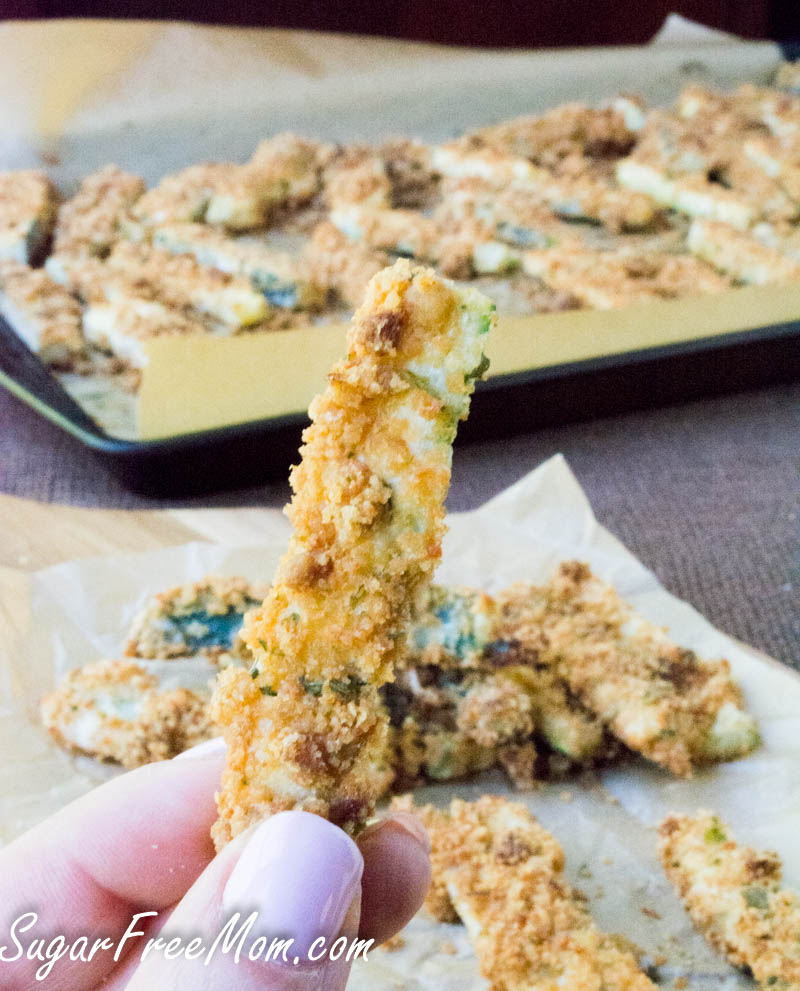 They could be fried in oil I'm sure but I didn't feel like the work of that, so I just baked them and they held up perfect!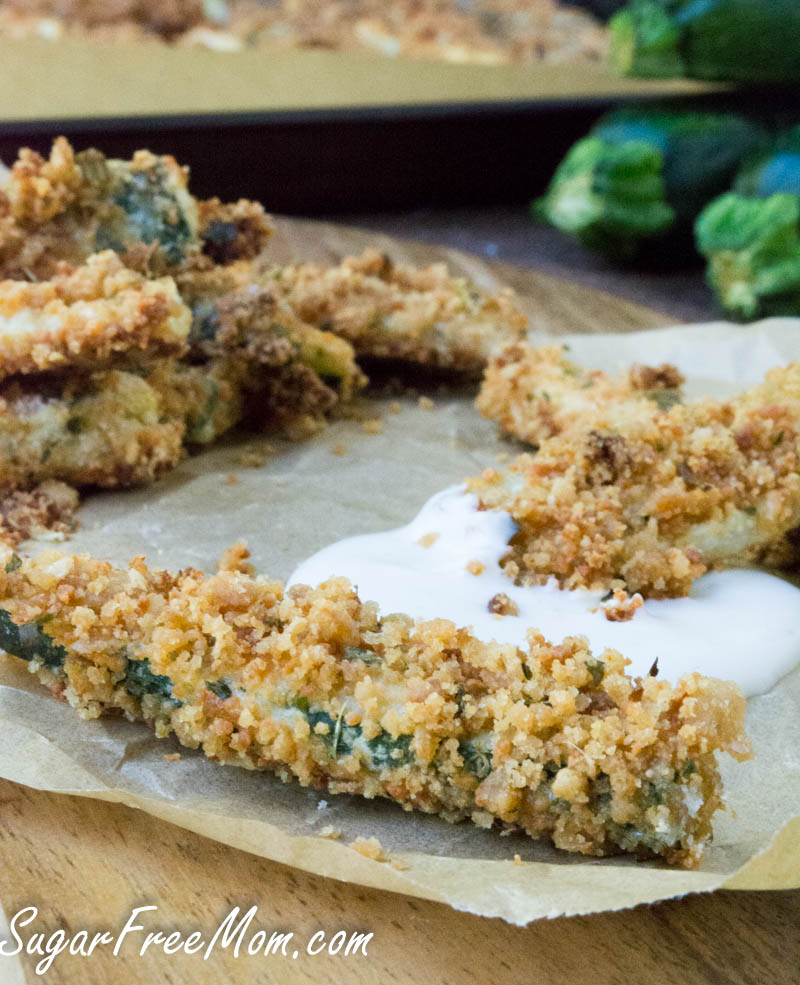 Crispy, a little salty, soft in the center, the absolute perfect zucchini fry you will ever have!
Brenda's Notes:
Even if you're not a fan of coconut flour you won't notice the flavor of it in these at all, the pork rinds override it.
You could sub the coconut flour with almond flour if desired. I can't use almond flour because my youngest has a tree nut allergy.
Enjoy!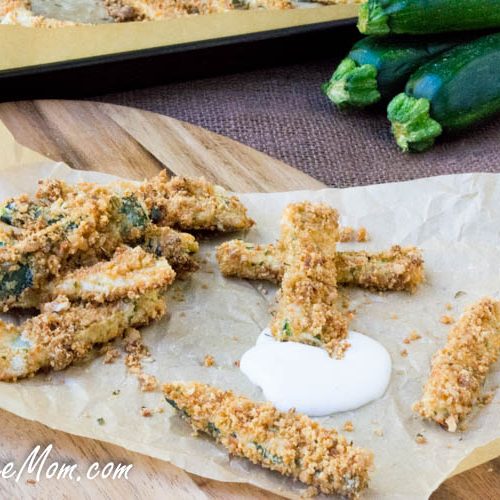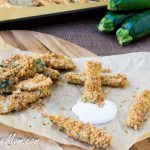 Print
Crispy Oven Fried Low Carb Zucchini Fries
Instructions
Preheat oven to 425 degrees F.

Arrange 3 shallow bowls. One for the eggs, one for he coconut flour and one for the pork rinds.

Stir in the parmesan with the crushed pork rinds, set aside.

Stir in the garlic powder and parsley wth the coconut flour and set aside.

Toss 3-4 sliced zucchini into the coconut flour mixture then dip in eggs and finally toss into pork rind mixture until coated well. Set aside onto a baking sheet lined with parchment paper.

Bake 25 minutes or until nicely browned.
Nutrition
Serving:
4
g
|
Calories:
222
kcal
|
Carbohydrates:
4.7
g
|
Protein:
20.4
g
|
Fat:
12.6
g
|
Saturated Fat:
4.3
g
|
Cholesterol:
88
mg
|
Sodium:
541
mg
|
Fiber:
2.2
g
|
Sugar:
1.1
g