Dairy Free Sugar-Free Coconut Cream Cupcakes are the perfect allergy friendly cupcake for anyone!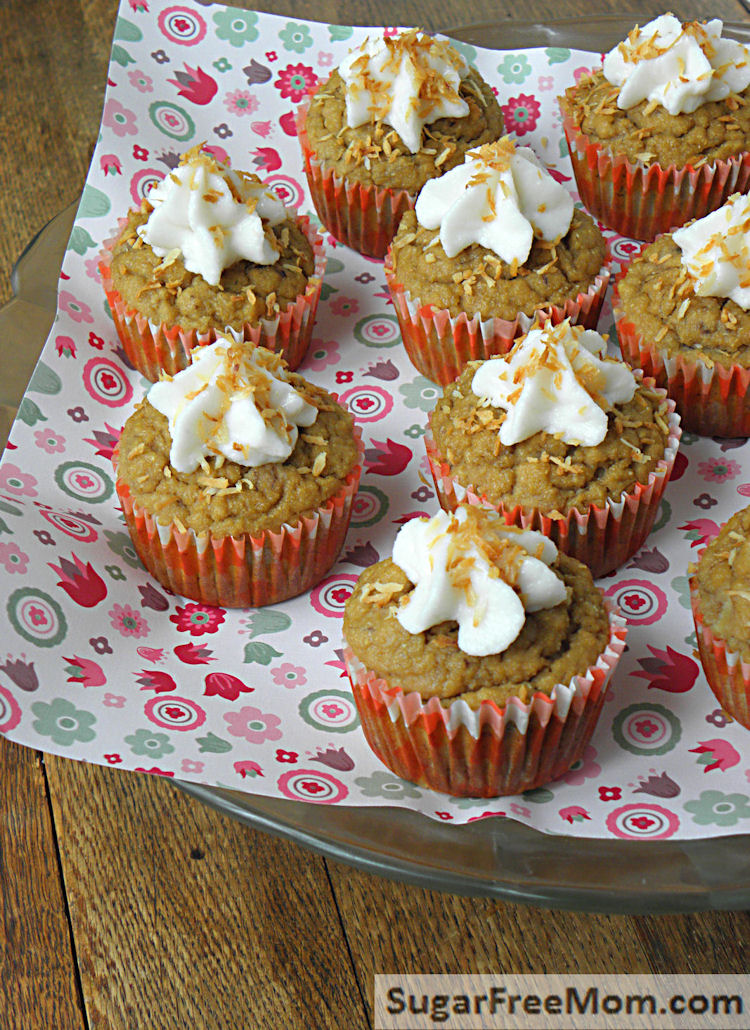 Coconut flour, some eggs, creamy coconut butter and a few other ingredients are the makings of a fabulously moist and tasty cupcake. What's even more exciting these have no oil or butter or other flours, so they are paleo, gluten free and low carb!!!! What do you think of that?!! Amazing right! But if you aren't a fan of coconut then these will not be your cup of tea, but if you are......well then, continue on my friend!
There aren't many cupcake recipes on my blog, actually there is only one other recipe for Chocolate Zucchini Cupcakes and that's it. Although I've made plenty, they were just not blog worthy. Something was always off with texture or taste. I've been wanting to experiment more and more using coconut flour, but until now have not had much success with it. This recipe is a good beginning to a great friendship with coconut flour for sure and I'm proud of these little babies. I can't take all the credit though as I found a great coconut cake recipe and moderately adapted from there.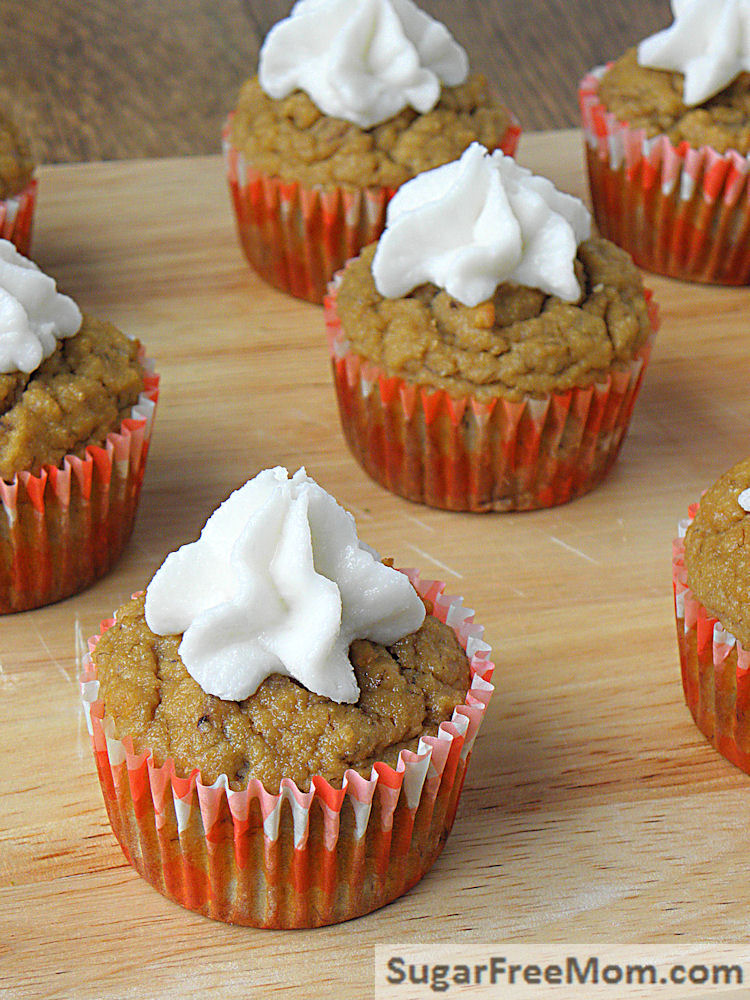 You might think it odd I used an apple corer below to pull out the middle of the cupcake to fill it, but whatever works for you right? I have a special pastry filling tool, but I prefer more cream inside in my cupcakes than that allows for. I do use this tool for inserting the cream and frosting it with the star tip.

Wilton 9-pc. Dessert Decorator Pro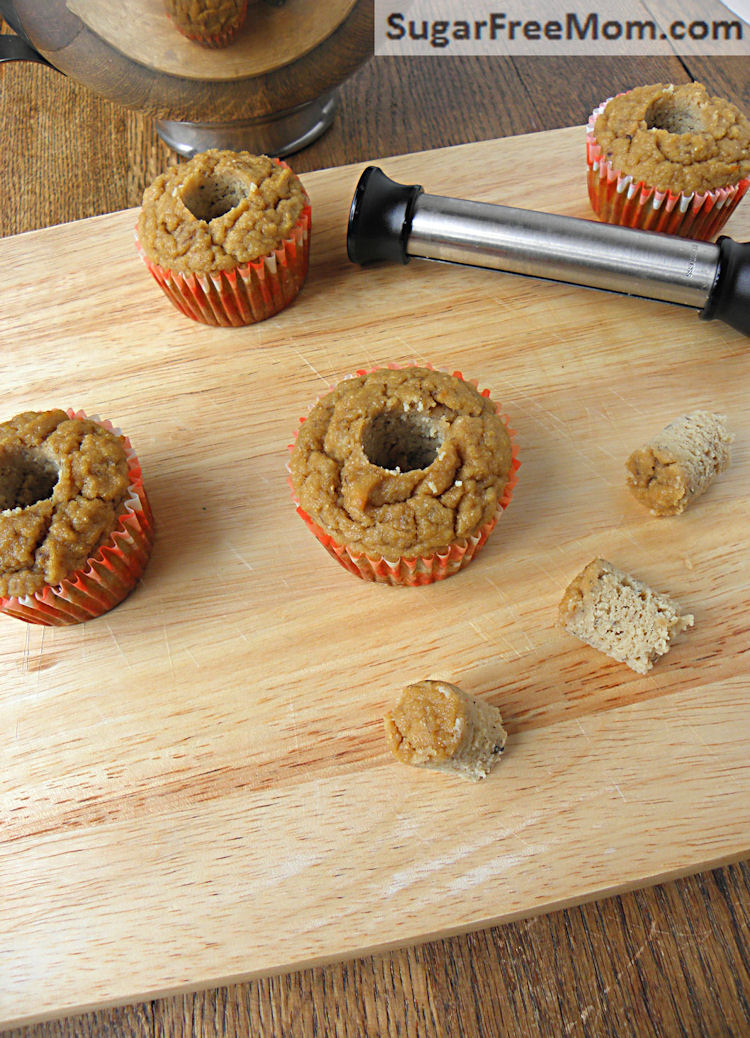 My kids were excited as they got to eat the tiny center pieces of the cupcakes! All loved them but the youngest who is 7. He's just not a fan of coconut. 4 out of 5 is not too shabby though with a family of picky eaters!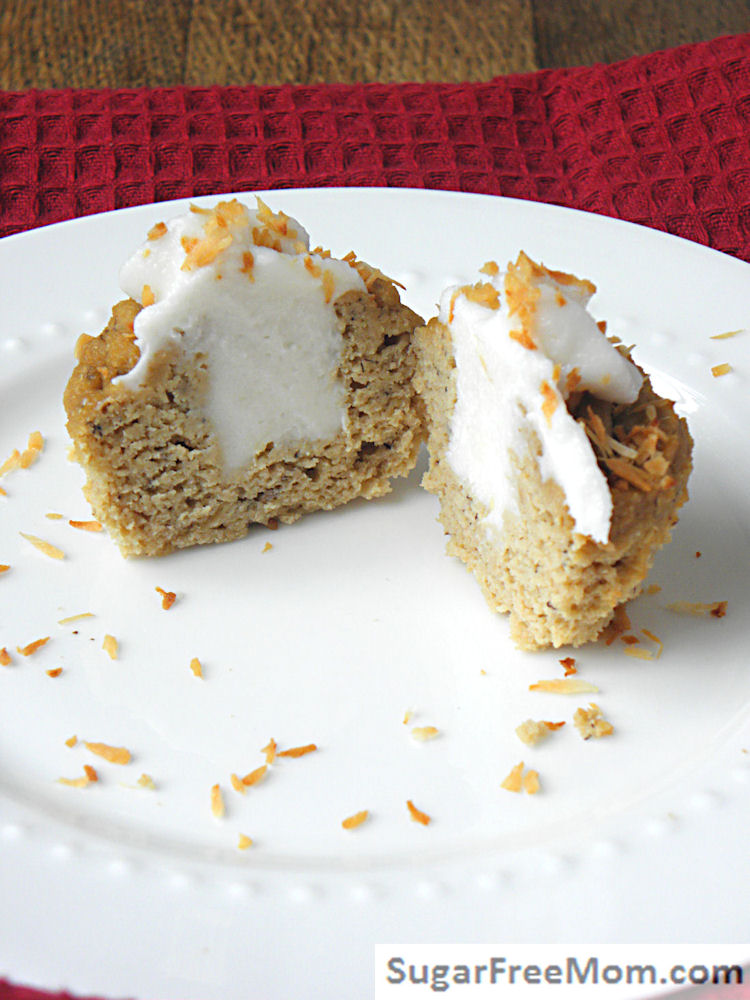 A few notes:
You can use jarred coconut butter if you don't see creamed coconut. I found creamed coconut at Whole Foods and it was only 2.49 whereas jarred coconut butter will cost a lot more.
If you use canned coconut milk and leave it in the fridge overnight you will get a more whipped cream frosting, seen here in this post. I would advice storing the cupcakes in the fridge instead of the counter.
You can purchase coconut stevia and coconut sugar online here and use my coupon code YAJ035. Another option that always works well is the vanilla flavored liquid stevia. You can also use powdered stevia, possibly a tablespoon to replace both the coconut sugar and coconut stevia in the recipe.
If you're not a fan of stevia or coconut sugar, replace it with honey.
The nutrition info is including the frosting within and on the cupcake.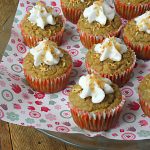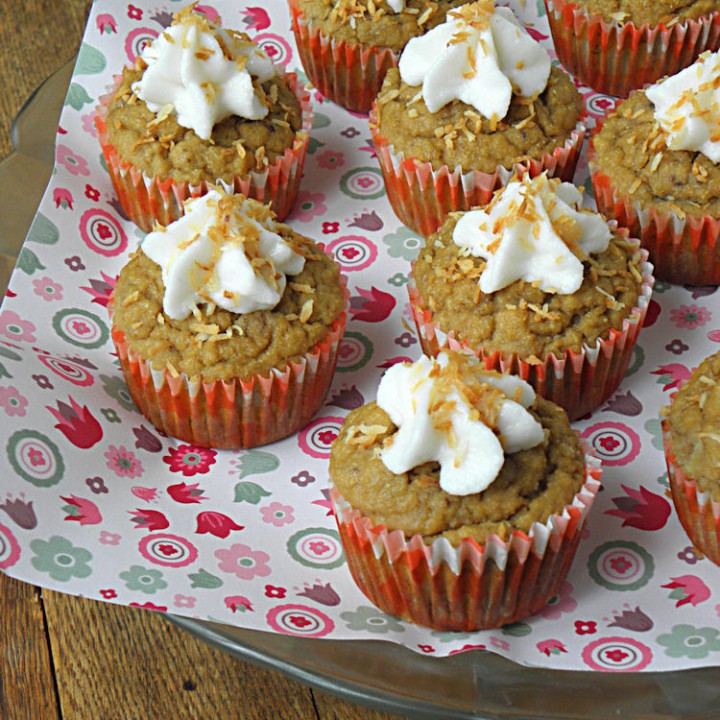 Print
Dairy Free Sugar-Free Coconut Cream Cupcakes
Instructions
Preheat oven to 350 degrees.

In a stand mixer beat eggs, milk, vanilla extract, stevia and banana.

Blend in remaining ingredients.

Pour batter into cupcake liners in a 12 capacity muffin pan.

Drop pan on counter a few times to level cupcake batter.

Bake for 25 minutes until toothpick comes out clean in center.

Allow to cool completely before adding frosting.

To make frosting: Add all ingredients to a stand mixer and blend on medium speed until well incorporated and creamy.

To fill cupcakes: Use an apple corer, insert in center of cupcake close to bottom, but carefully not to go through bottom and remove center piece of cupcake.

Use a pastry bag or tool to insert frosting into center of each cupcake and tops of each as well.

Top with toasted coconut flakes if desired.

Refrigeration is not necessary.
Notes
Weight Watchers PointsPlus: 6*
Nutrition
Serving:
1
g
|
Calories:
251
kcal
|
Carbohydrates:
18.3
g
|
Protein:
6.1
g
|
Fat:
16.9
g
|
Saturated Fat:
12.8
g
|
Cholesterol:
90
mg
|
Sodium:
96
mg
|
Fiber:
7.2
g
|
Sugar:
3
g