Dairy Free Sugar Free Whipped Cream made with canned coconut milk is a fantastic alternative!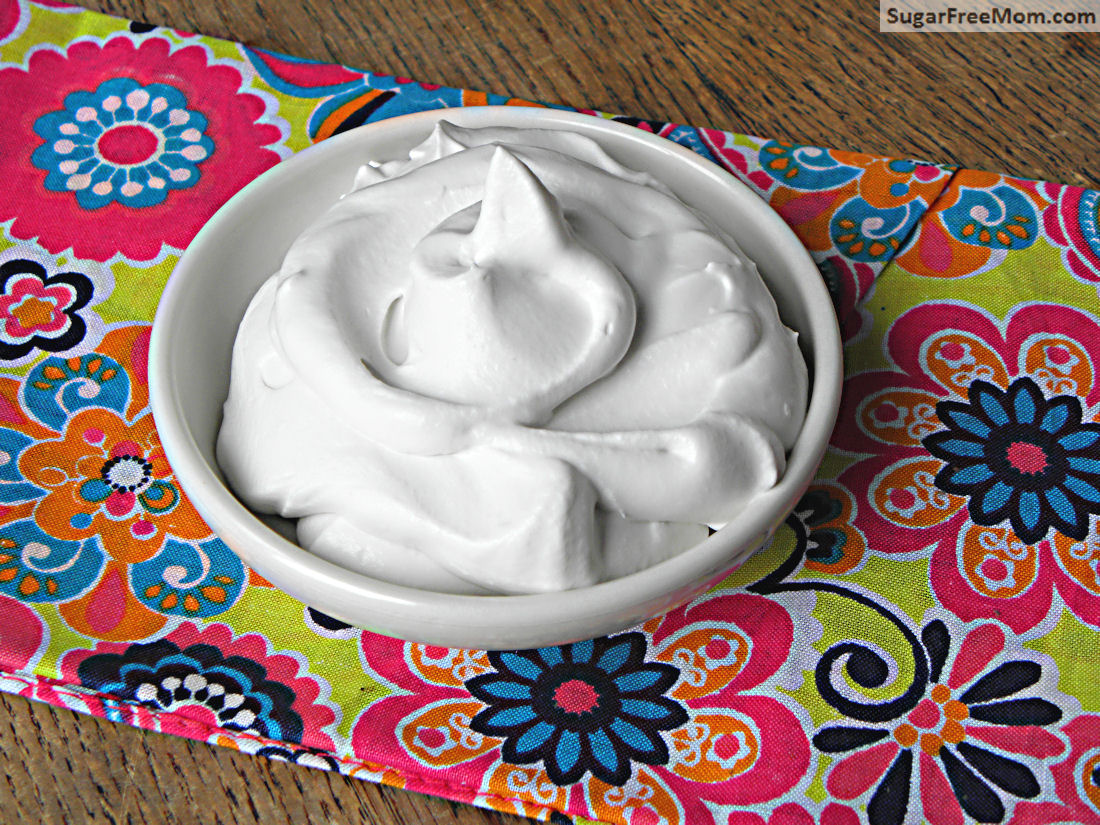 Coconut Whipped Cream
The key to making this dairy free whipped cream is opening the can of coconut milk and letting it sit in the can uncovered overnight in the refrigerator. This will produce a thick cream on top. Use only the thick cream, spoon it out for this recipe, but leave the coconut water on the bottom of the can for use in a smoothie or another recipe. You can keep it refrigerated and uncovered as it will continue to thicken in the fridge. Enjoy!
Please Notes:
This recipe will not work with anything other than full fat coconut milk, I've tried it.
If you purchase a can of coconut milk and it does not contain guar gum, don't use it, this recipe will not work. Find a can that contains guar gum.
This will not work unless the coconut milk has been left overnight in the fridge to produce the cream on top.
You can also use any flavor stevia you like here.
Other recipes you might like: Strawberry Whipped Cream, Dairy Free Chocolate Mousse Topping
Dairy Free Sugar Free Whipped Cream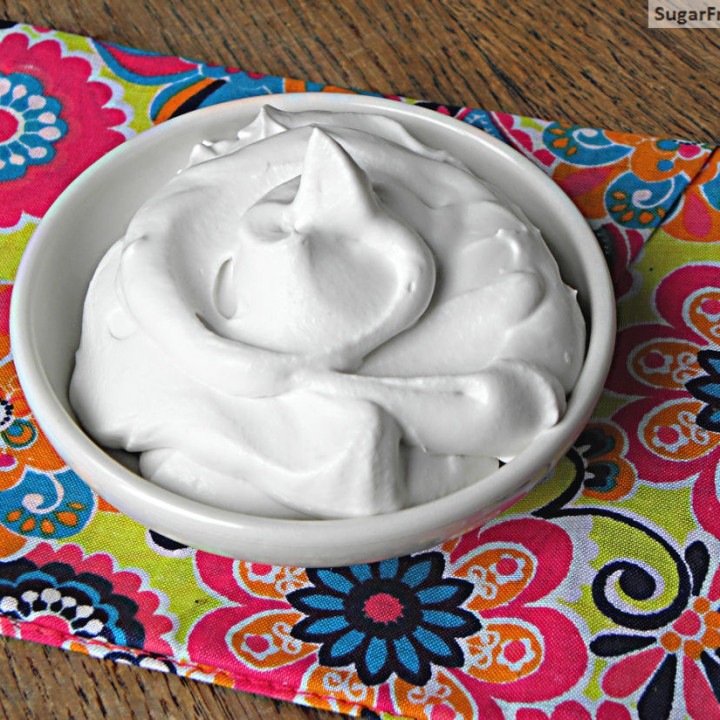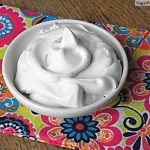 Print
Dairy Free Sugar Free Whipped Cream
Instructions
Place contents of coconut cream into a stand mixer.

Add all ingredients and beat on high speed until it becomes thick in consistency.

May take up to 15 minutes. Keep refrigerated.
Notes
The recipe nutrition info may vary for you depending on how much "cream" you get from your canned coconut milk. Mine yields about ¾ of the can and once whipped makes about a cup of whipped cream.
Nutrition
Serving:
1
serving
|
Calories:
52
kcal
|
Fat:
5
g
|
Saturated Fat:
4
g
|
Sodium:
3
mg