Easy, Healthy Chicken Enchilada Bake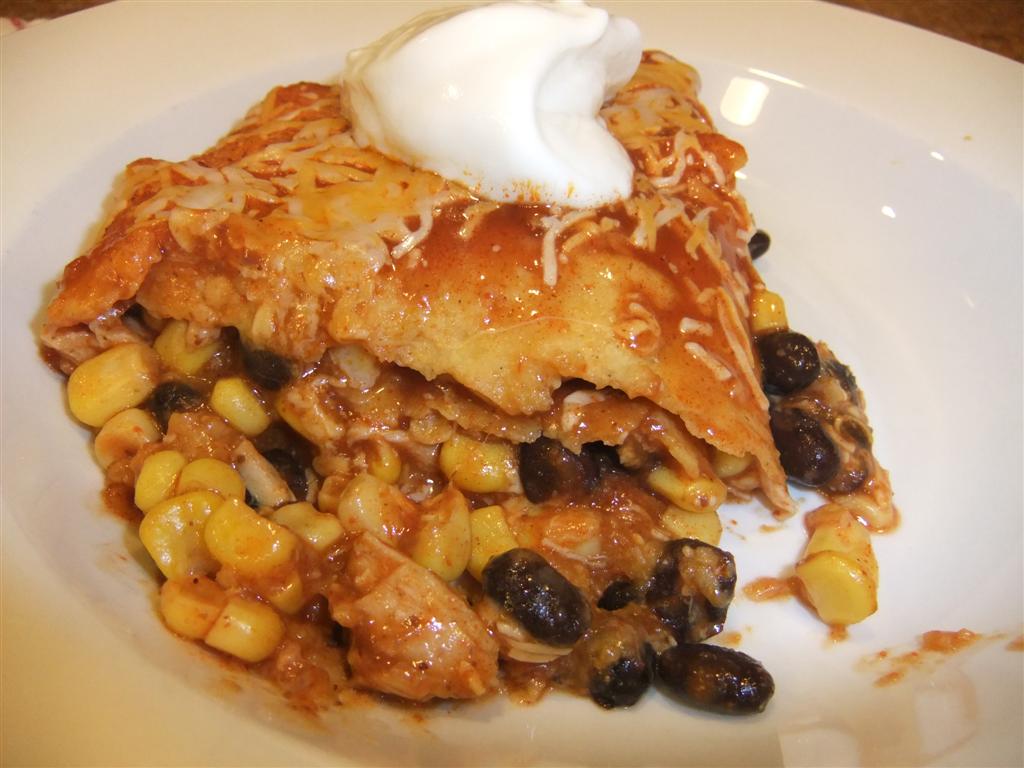 Anyone out there love left over cooked chicken breast???
My family does NOT!!!
In fact, after I roast a whole chicken I usually have to freeze the breast and make something new with it so they will eat it.
This recipe is PERFECT for left over chicken of any kind. It doesn't have to be just chicken breasts, use whatever you have.
This meal is also freezable!! So you can make it ahead for company you may be having, thaw it out overnight and serve it to your guests!!! It will knock their socks off! Add a fantastic Fennel Salad and oh my, BEST meal EVER!
You only need 6 ingredients to assemble this delicious, inexpensive dish!
Enjoy!!!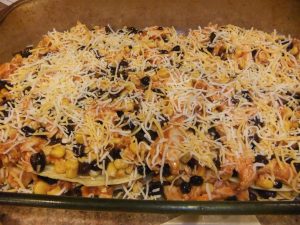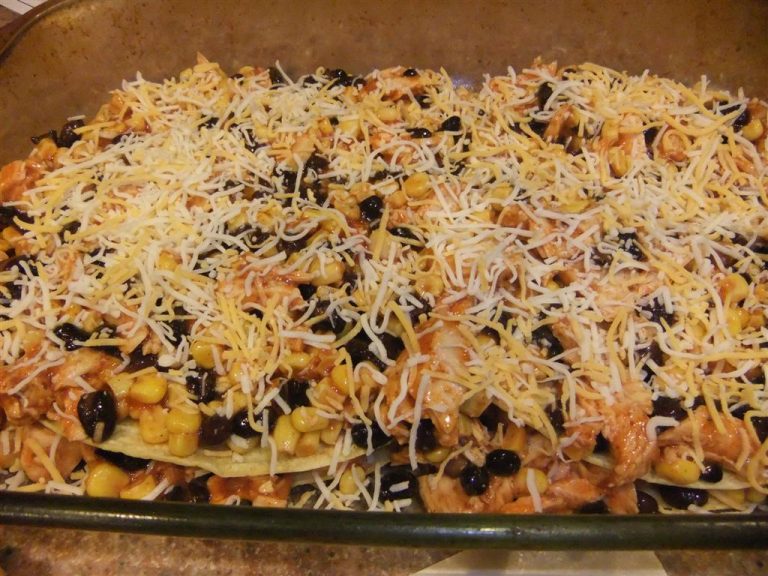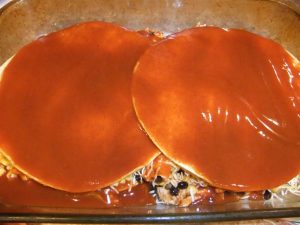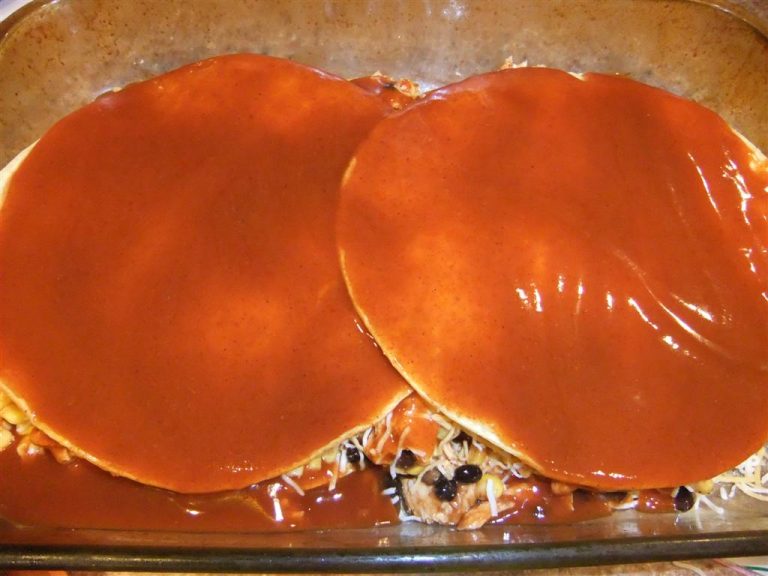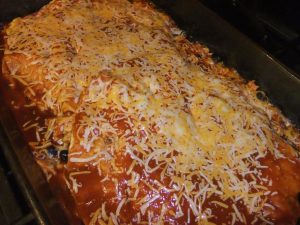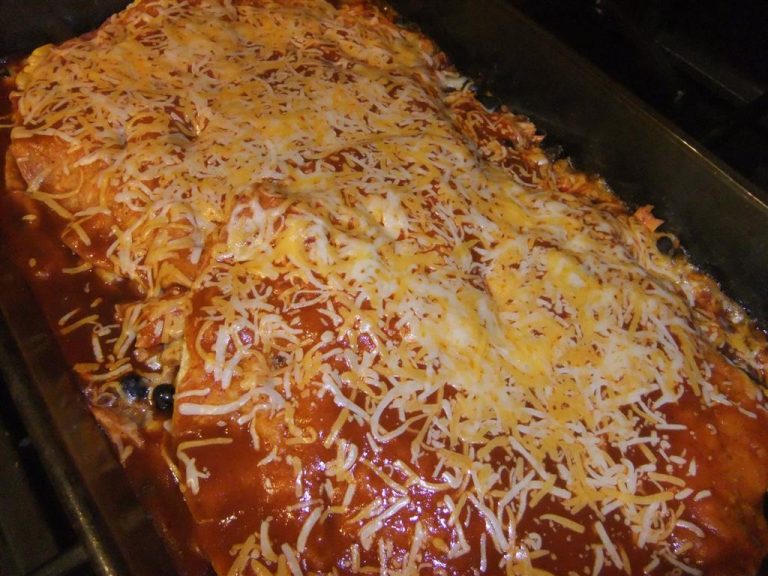 Other recipes you might like:
Easy Healthy Chicken Enchilada Bake Recipe
Author:
Prep time:
Cook time:
Total time:
Ingredients
1 pound. shredded cooked chicken
2 cups frozen corn or 1 can drained
1 can (15.5oz.) black beans, rinsed and drained
1 ½ cups shredded Colby, Monterrey Jack cheese
6 large corn tortillas
2- 10 oz. cans enchilada sauce
Instructions
Heat oven to 350 degrees.
In bowl, combine 1 can enchilada sauce, corn, black beans and chicken.
Place 2 large corn tortillas (overlapping is fine) at the bottom of a 9 x 13 baking dish.
Pour half the chicken mixture on top of the tortillas.
Sprinkle ½ c. shredded cheese over chicken mixture.
Place 2 more tortillas on top of chicken mixture.
Pour remaining chicken mixture over tortillas.
Sprinkle ½ c. shredded cheese on top of chicken.
Lay last 2 corn tortillas on top of chicken mixture.
Pour 1 can of enchilada sauce over tortillas.
Cover with aluminum foil and bake for 20 minutes.
Remove foil , add remaining ½ c. shredded cheese on top.
Bake additional 10 minutes.
Serving size:
⅛th
Calories:
218
Fat:
4.7g
Carbohydrates:
25.7g
Fiber:
4.5g
Protein:
18.8g
Notes
Weight Watchers Points Plus: 5*[br][br]*Please Note: If your family does not like spicy meals simply substitute the enchilada sauce for pizza sauce or tomato sauce.