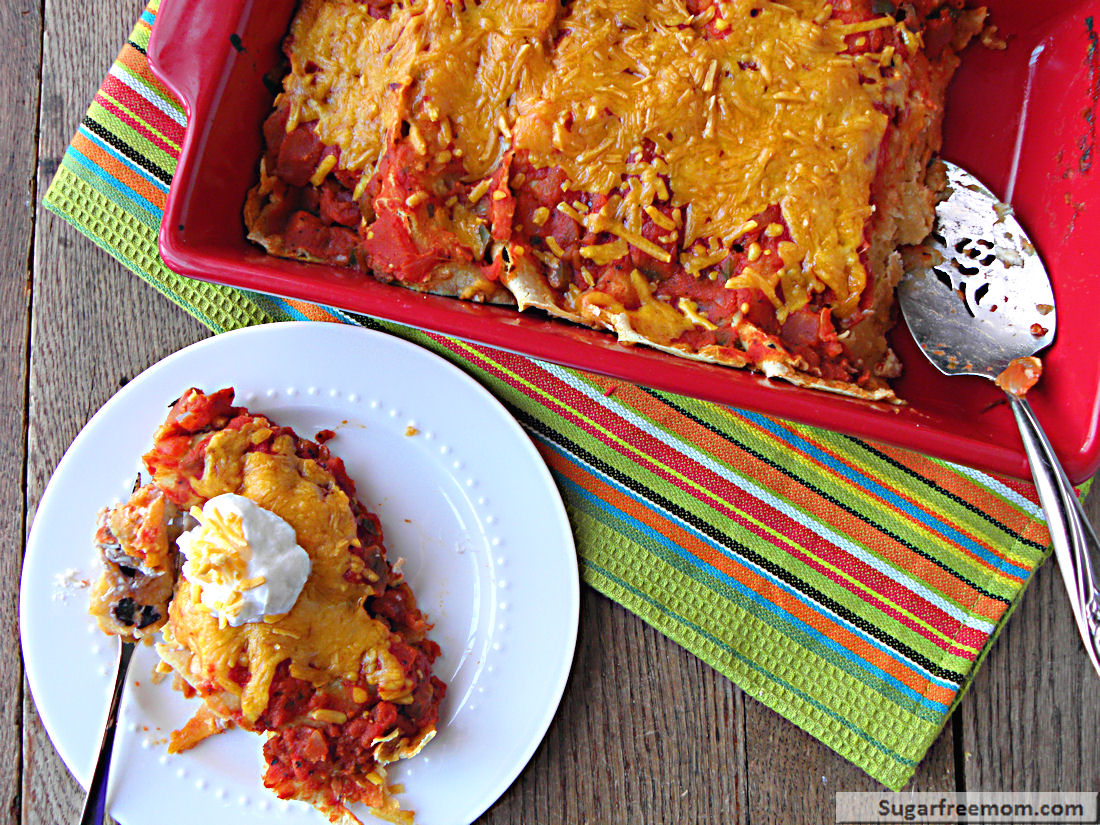 Enchilada's are the easiest way to use up some left over cooked turkey or chicken. They taste fantastic and please the whole family! They certainly can be very fattening if not prepared at home. These babies are much lighter!
This recipe is an adaption of my Easy Chicken Enchilada Bake that is more of a layered enchilada then rolled individually. Although my family does love that recipe, I made the filling slightly different for this recipe. It was still a winning dinner meal for everyone, picky hubby included!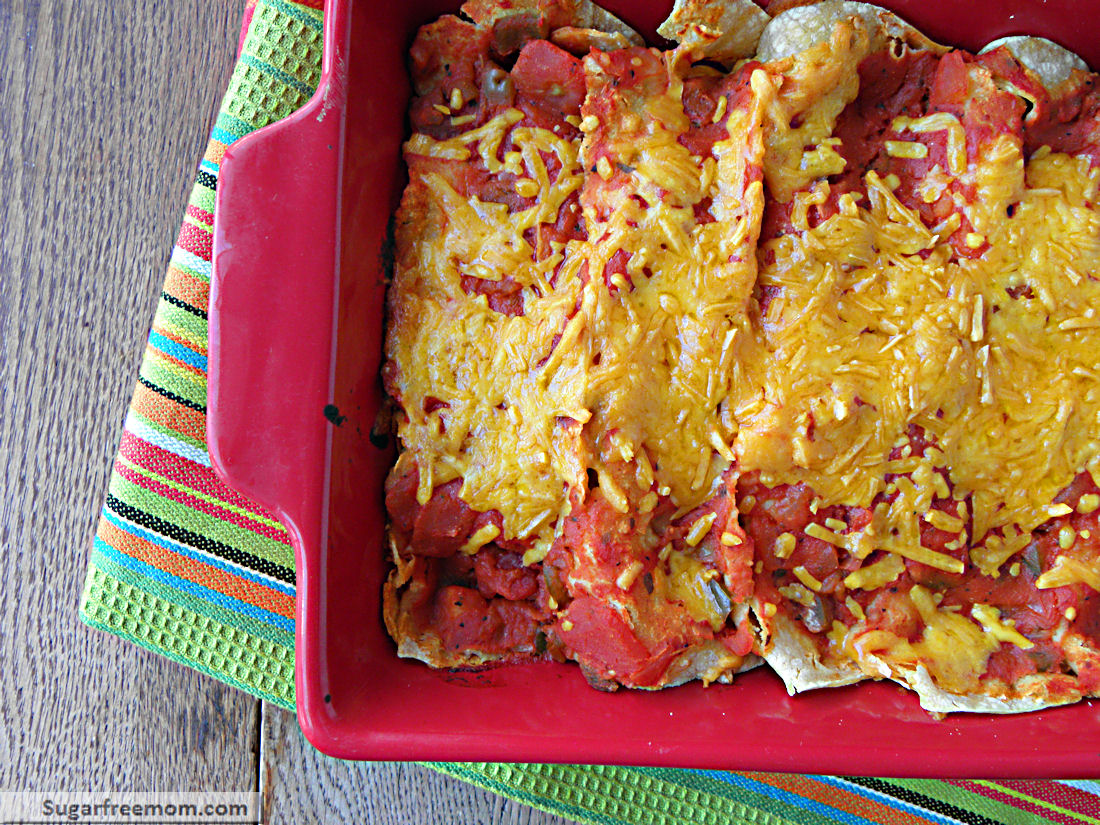 You can use 10 small corn tortillas with ⅓ cup of filling in each or you can try some larger tortillas and fill them a bit more. If using larger you'll use less than 10. I had some Brown Rice Tortilla's from a recent trip to Trader Joe's. I absolutely love them and here's a review if you're interested in TORTILLA CHIPS using them!
Corn and brown rice don't have gluten in them which is why flour tortilla's are softer and more easily fold-able. The best way to handle corn or brown rice tortillas is to make them more pliable by simply heating them slightly in the microwave. They will be nice and bendable and won't rip apart on you as your roll them up.
The above two pictures are using the corn tortilla's and below is the larger brown rice tortilla. Not much difference except the size and taste. 🙂 I love both!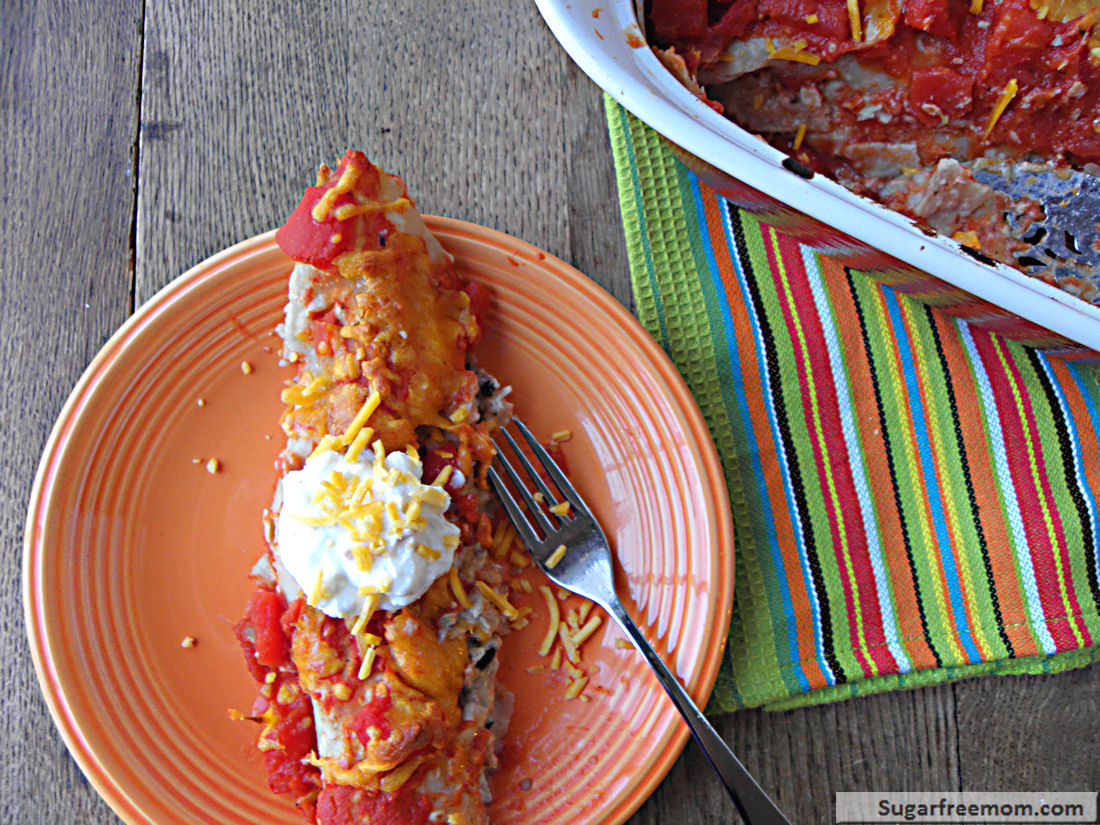 I've provided the nutrition info for using either the corn or brown rice tortilla's. You're welcome. 😉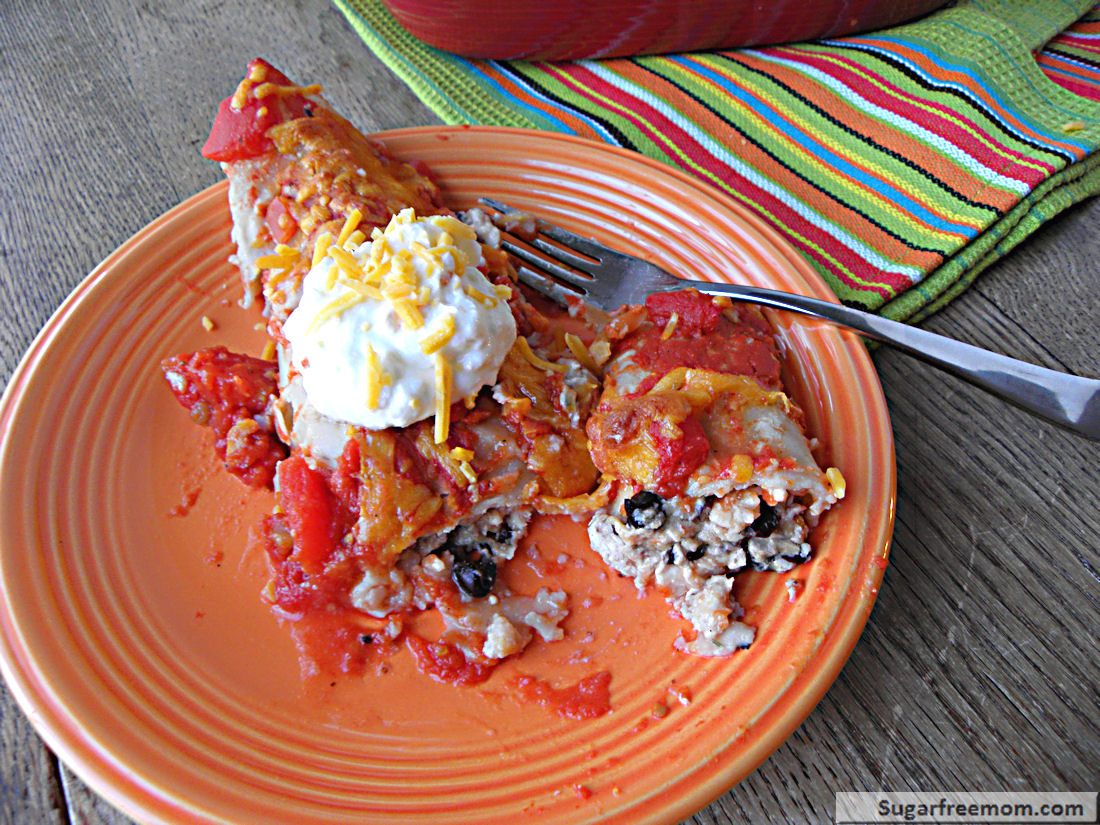 Nutrition Info
Servings: 10 small Corn tortillas* Calories per serving: 274* Fat: 8g* Cholesterol: 35mg* Sodium: 1017mg* Carbs: 30g* Fiber: 6g* Sugars: Protein: 22g* Points+: 7*
Servings: 6 large Brown Rice tortillas* Calories per serving: 491* Fat: 15g* Cholesterol: 59mg* Sodium: 1851mg* Carbs: 54g* Fiber: 11g* Sugars: 9g* Protein: 34g* Points+: 12*
Other Recipes you might like: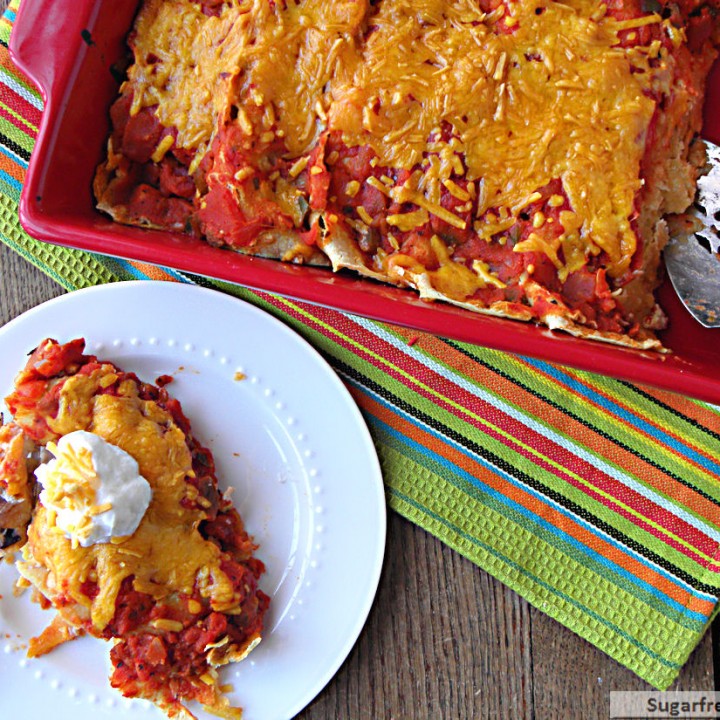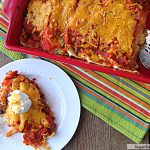 Print
Healthier Turkey Enchiladas [Gluten Free]
Ingredients
12

ounces

cooked boneless turkey breast

chopped

1

can

13.5 ounces black beans, rinsed, drained

8

ounces

plain Greek yogurt

nonfat

1

teaspoon

coriander or ¼ cup fresh chopped cilantro

1 ½

cup

shredded lite Mexican cheese blend

10

small corn tortillas or 6 large brown rice tortilla's

1

can

10 ounce enchilada sauce

1

cup

medium or mild salsa

salt/pepper to taste
Instructions
Preheat oven to 400 degrees.

In a large bowl mix together turkey, black beans, yogurt and coriander or cilantro.

To that add only 1 cup shredded cheese.

Warm five tortillas at a time on a damp paper towel in the microwave for 30-60 seconds to soften.

If using 10 small corn tortilla's add ⅓ cup turkey bean mixture on each tortillas and roll up tight placing seam side down in a 9 by 13 baking dish sprayed with nonstick cooking spray.

In another small bowl mix together enchilada sauce and salsa.

Pour over the enchiladas then sprinkle ½ cup shredded cheese over the top.

Bake for 20 minutes until cheese is melted.