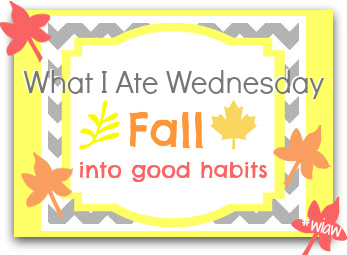 Hello Friends!
Joining in the fun again for another WIAW!!
Hope you are enjoying seeing my EATS for one day of my week. This is last Wednesdays day of food.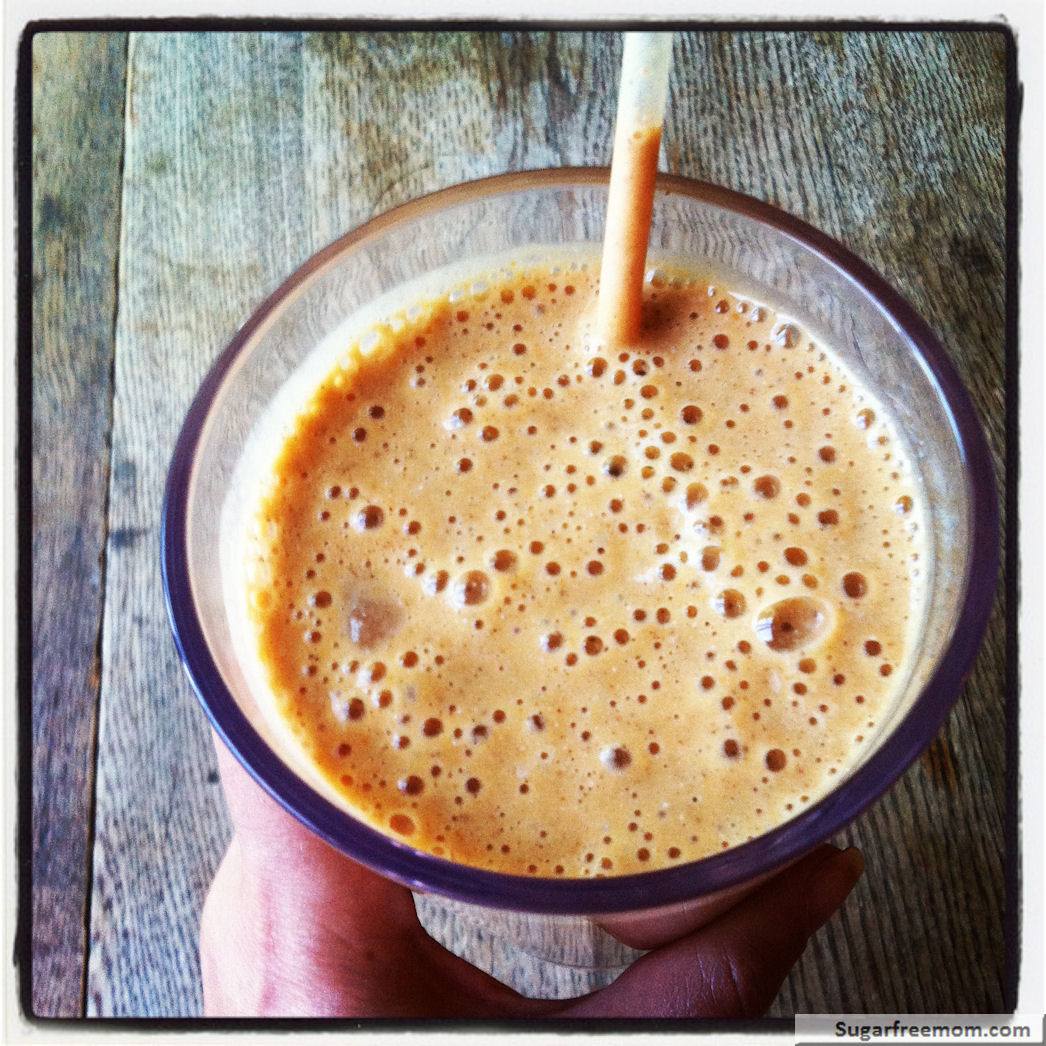 Started off my day with my new Pumpkin Pie Protein Smoothie!! So delish and fast and filling and well.........good for you!!!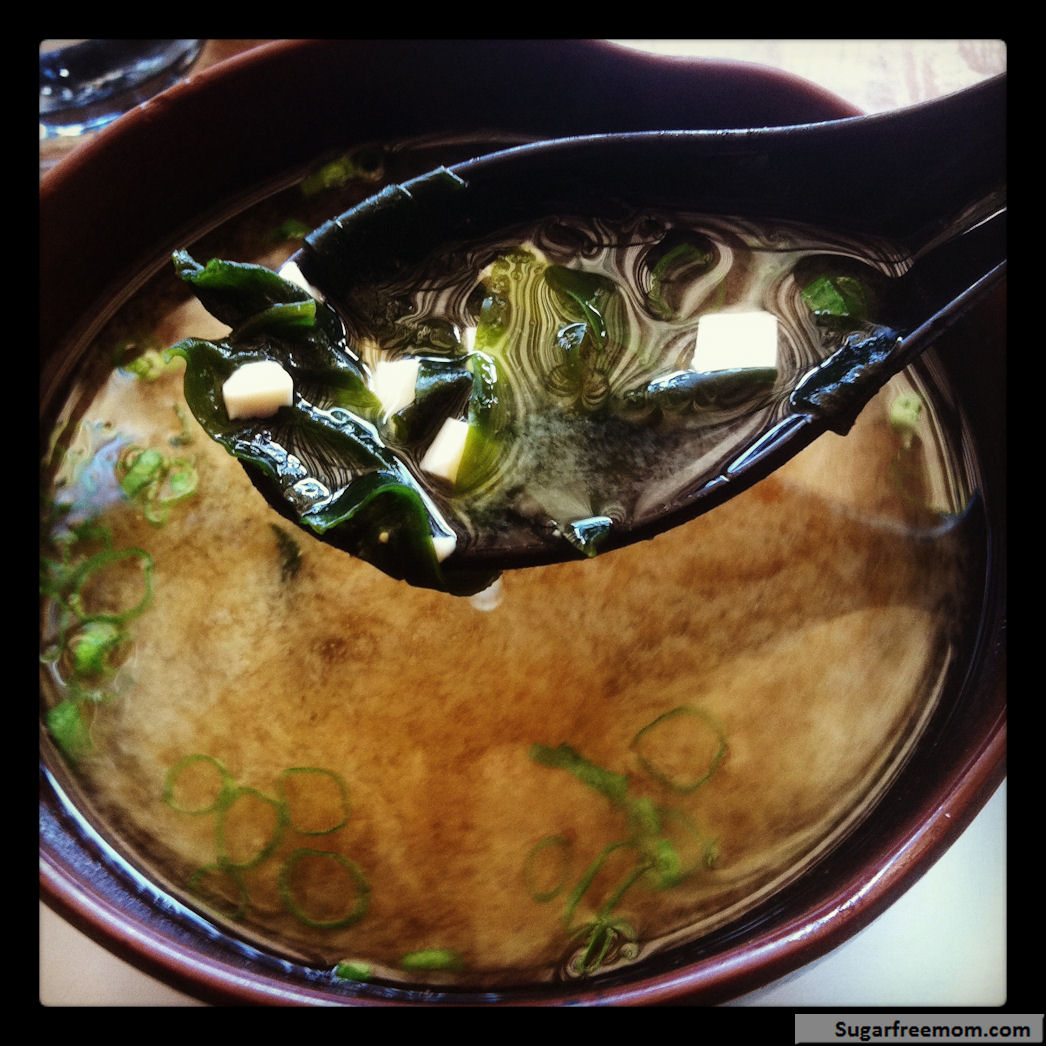 Hubby was out of town and needed to be picked up at the airport. The plane was delayed but I didn't know it so we drove around waiting and waiting (in the car with 3 kids!) and we hadn't eaten lunch since the hubby wanted to take us out for Chinese. Needless to say we were starved and it was a late lunch around almost 2pm!
On a side note: I actually hate Chinese food mostly because most choices are full of sugar and fried, but to be honest even before I stopped having refined sugar in my life, I never even liked Chinese food growing up as a kid. BUT to appease the family who LOVE Chinese we went for lunch. This is the miso soup I got as an appetizer.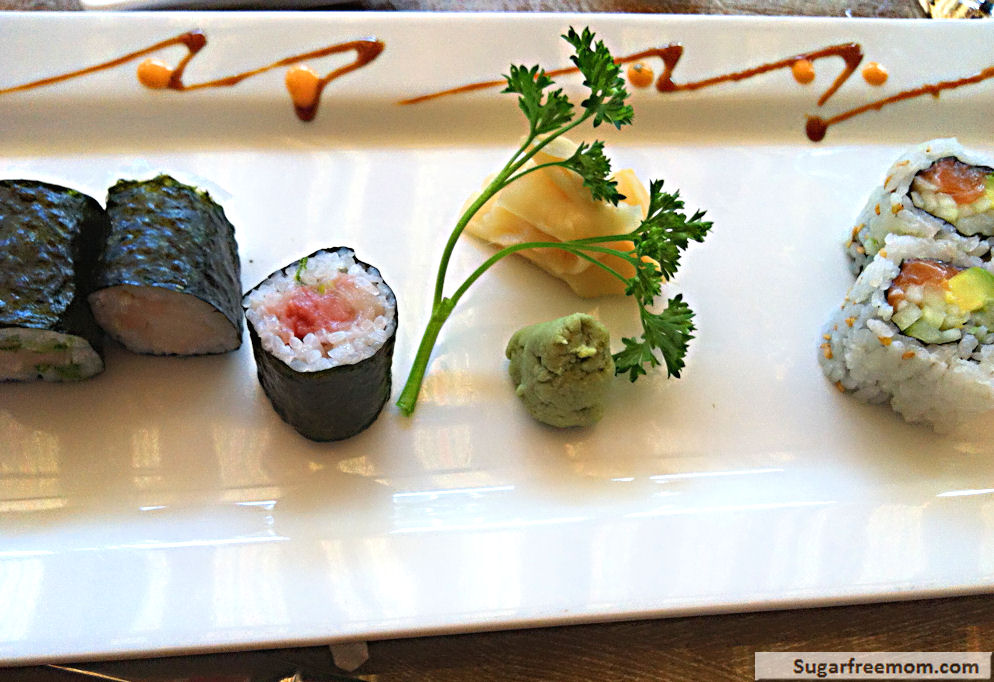 My oldest son who is 12 also loves sushi so we shared this yumminess!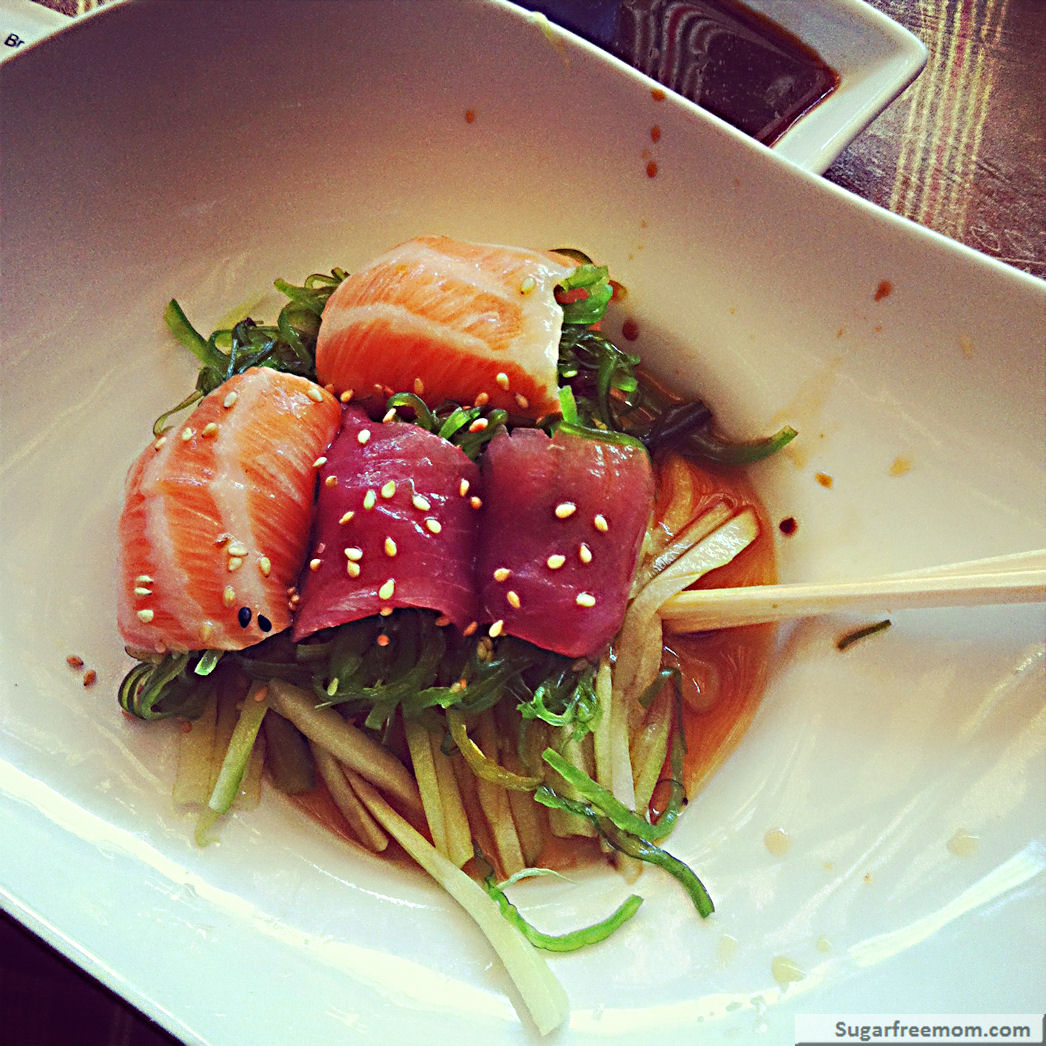 Since I wanted to avoid a heavy meal with too much rice and HUGE portions I went with this Tuna and Salmon Seaweed salad as my main course and it was just right for me!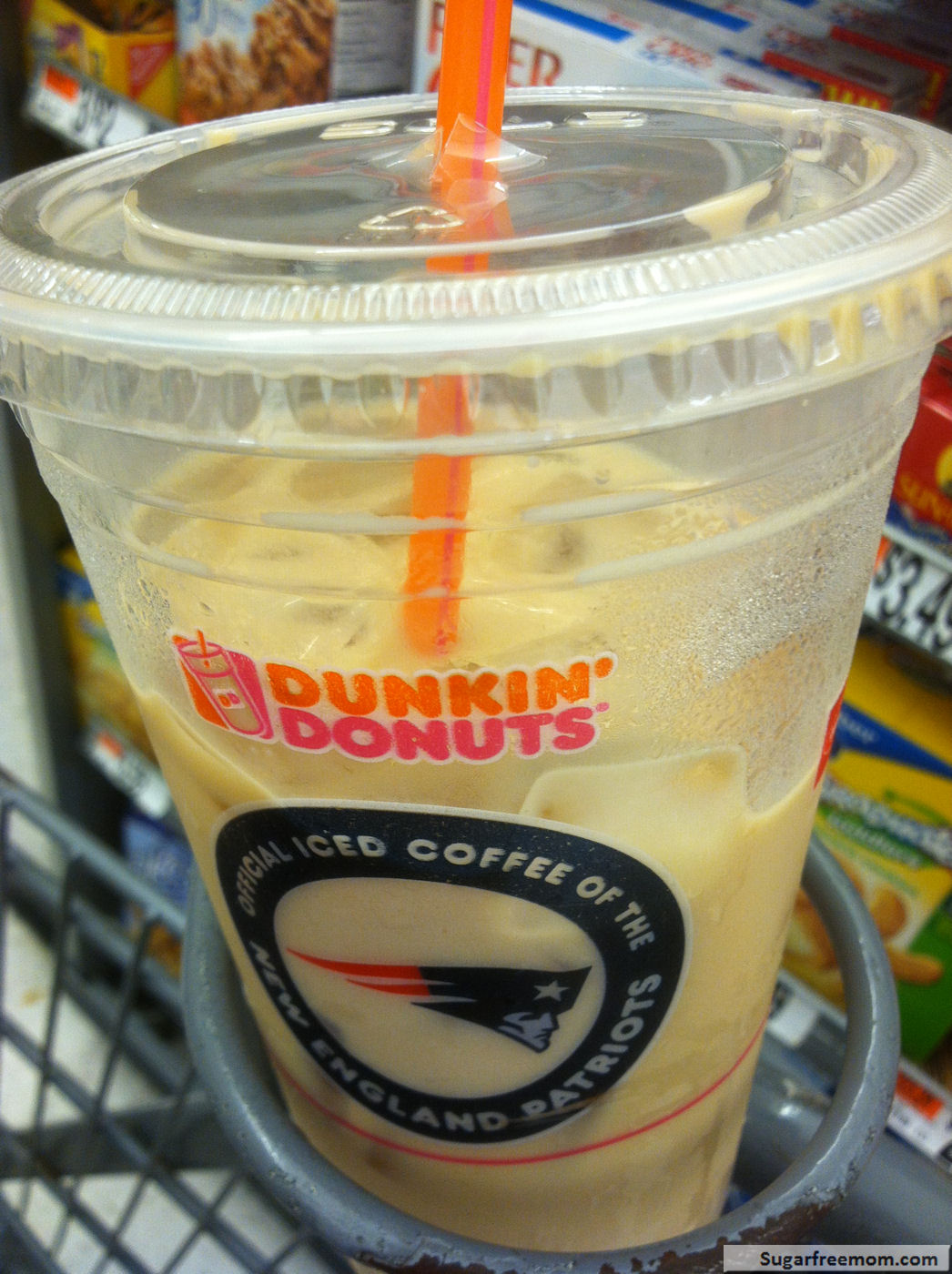 After I dropped off the hubby to unpack at home and spend time with the kiddies I ran to the market but of course it was late afternoon and I need my coffee. I went with the nearest choice which you can find at about every corner of every intersection here in RI...... Dunkin Donuts! A blueberry ice coffee with cream and no sugar.
Now you might be saying if you know me and my blog, "I thought you were dairy sensitive/intolerant?" Yep, yep I am and I still go and get an ice coffee with cream anyway BUT not everyday!!! Just maybe about once a week is all I can tolerate without feeling the after effects in my tummy.
So no afternoon snack except this coffee since lunch was late.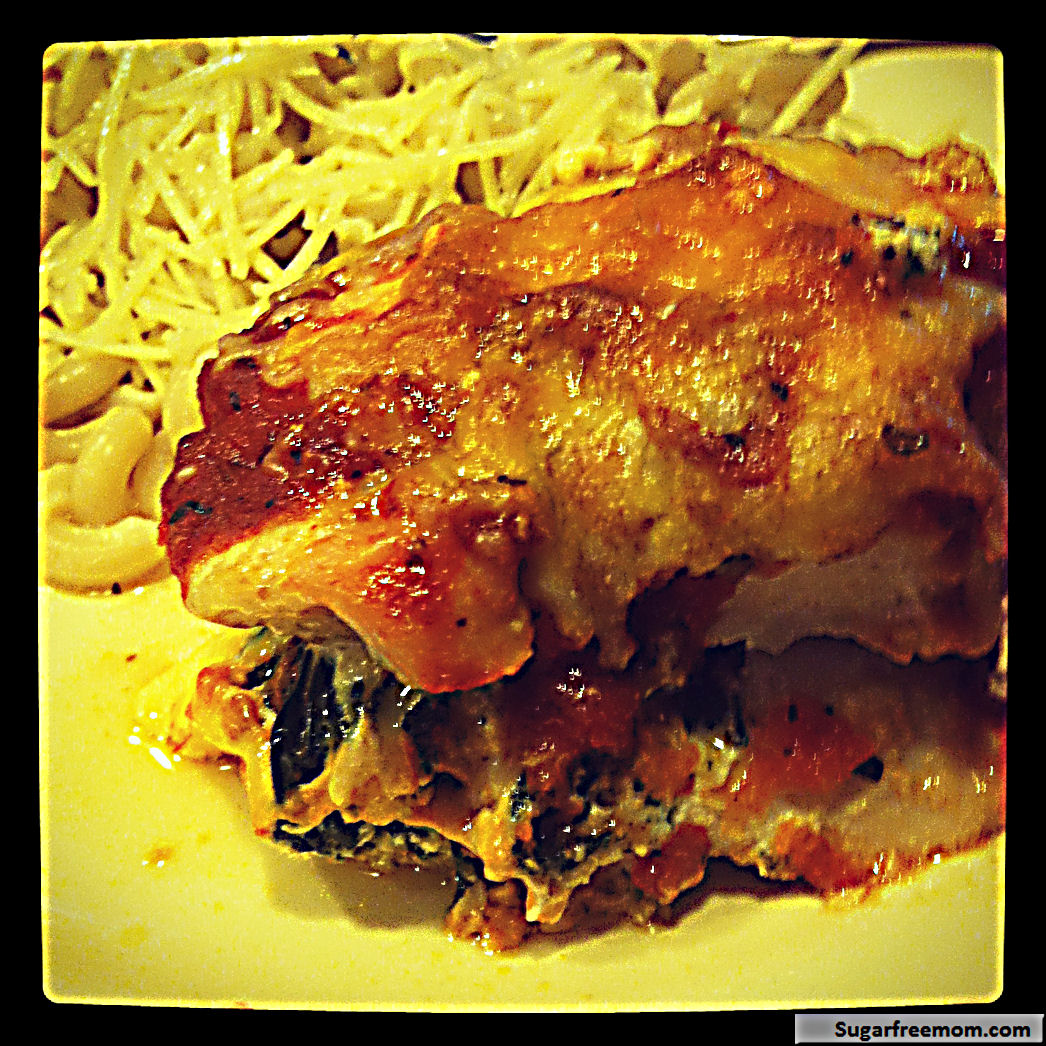 On our menu plan for dinner was my Baked Stuffed Chicken & Spinach recipe. Yes, yes you do see it smothered in cheese. Sometimes I go a little heavy on that part since I do love cheese. I even had some brown rice pasta with Parmesan and I usually try to skip heavy carbs in the evening but hey every once in awhile is fine, right? Right!! It was comfort food all the way and I had been missing the hubby big time since he was away. 🙂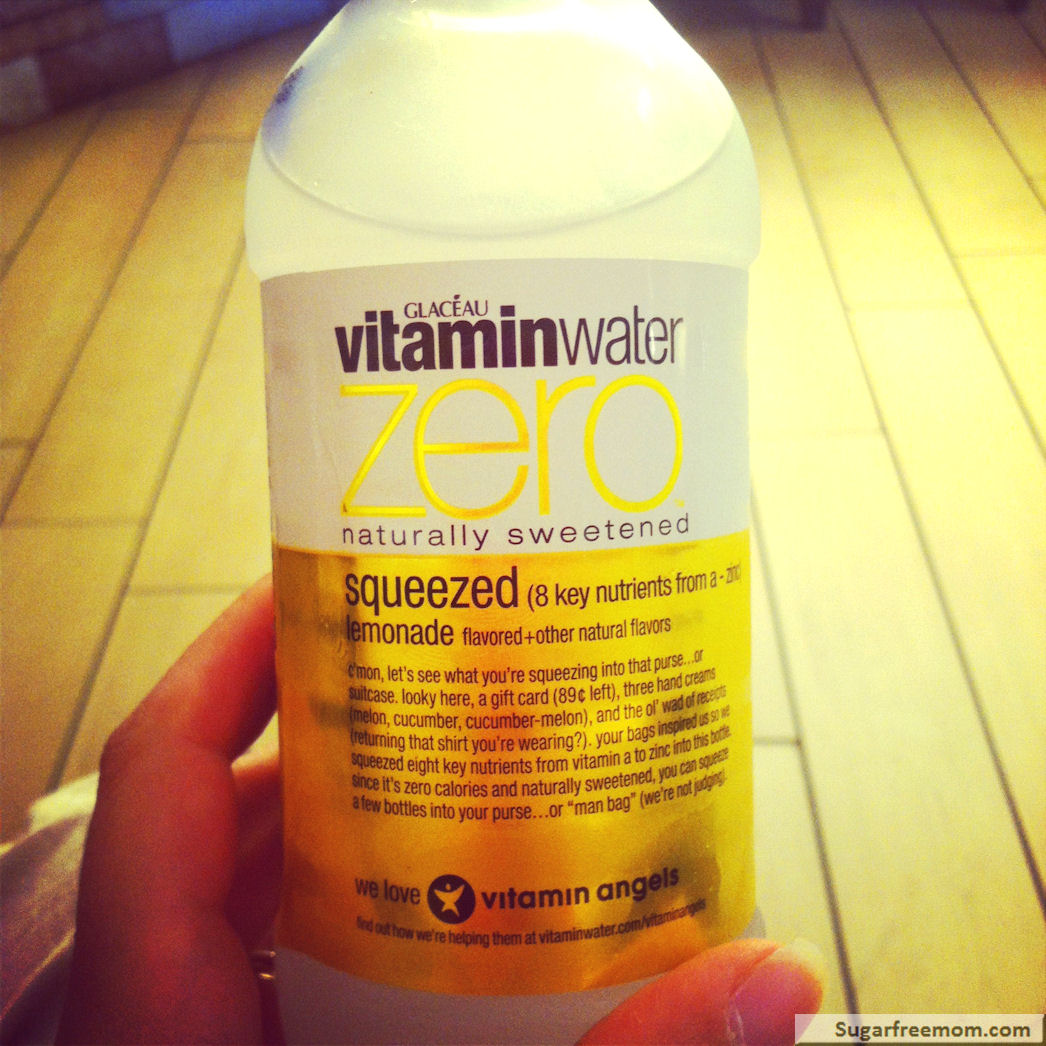 Later in the evening I had to drop off my daughter at dance class. I was able to meet some friends for coffee but the only problem was I had that huge coffee in the afternoon so I wasn't interested in any.
I found this lemonade vitamin water sweetened with stevia! It tasted great!
Have you tried it??
Don't forget to check out Peas and Crayons for other foodie bloggers sharing their yummiest eats and some recipes too!