This fabulous Grain Free Pie Crust is made without any nut flours or sugar!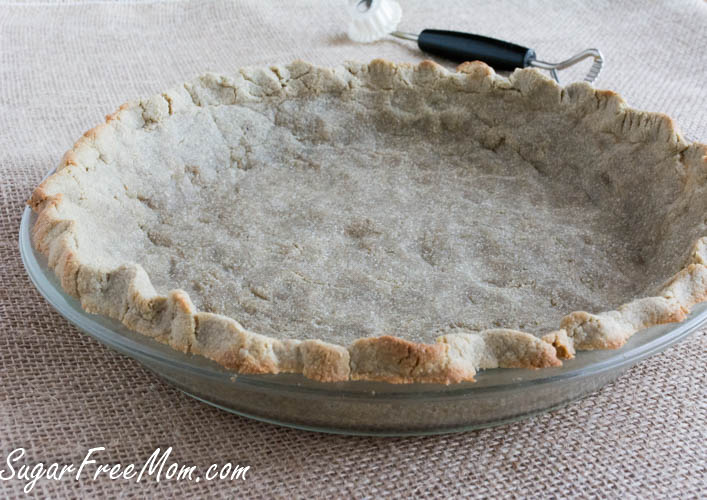 Remember when I shared my Chocolate Grain free nut free pie crust for my Chocolate pecan pie recipe? Ask and you shall receive! Many of you asked about making a non chocolate version and I was happy to experiment.
While I'm a chocolate lover I can totally see why a regular non chocolate pie crust is needed. Working with grain free flours is a challenge, especially when not using a nut flour like almond. In our house I have 2 sons with peanut and tree nut allergies so almond flour is a no go for us.
I've been successfully working with grinding my own sunflower seeds to replace almond flour. Unfortunately grinding it yourself doesn't produce as fine a texture as you could purchase from a store bought almond flour or store bought sunflower seed meal. It still works but won't be as incorporated and may certainly have more of a chewy texture, but it works and for this I am grateful. It's just the nature of the beast when working without typical flours in baking.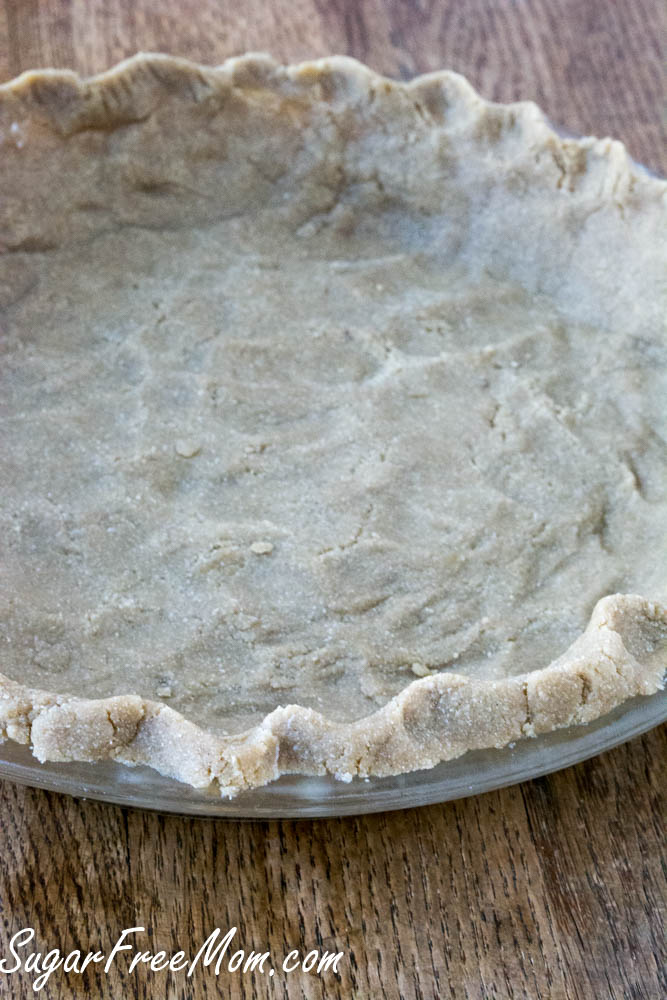 There's no rolling that needs to happen with this kind of crust. It's all just using your hands to pat and smooth it into the pie plate as best as you can. It may look a little lumpy, but remember you are filling the crust anyway so it doesn't really matter does it?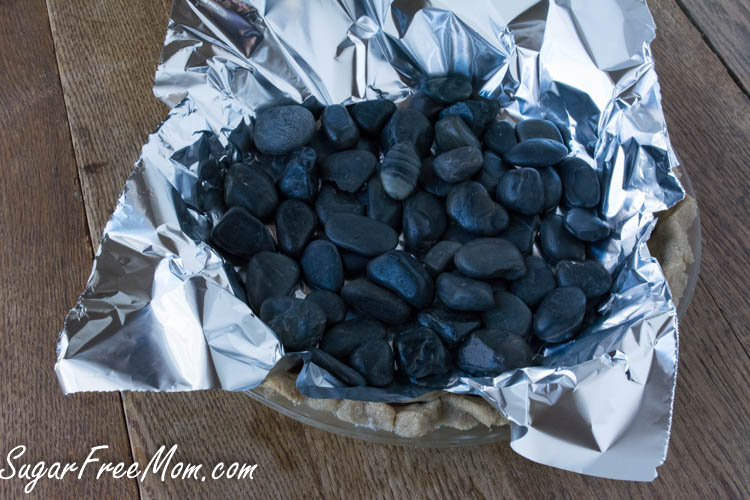 Instead of forking holes into the bottom, I used aluminum and stones to keep it from puffing up too much on the bottom. Don't skip this step of baking it with foil because when you make the special chocolate cream pie I'm sharing tomorrow and have to bake it again for a short time, you don't want a burnt crust. So pre bake with foil over the top and you'll be good to go!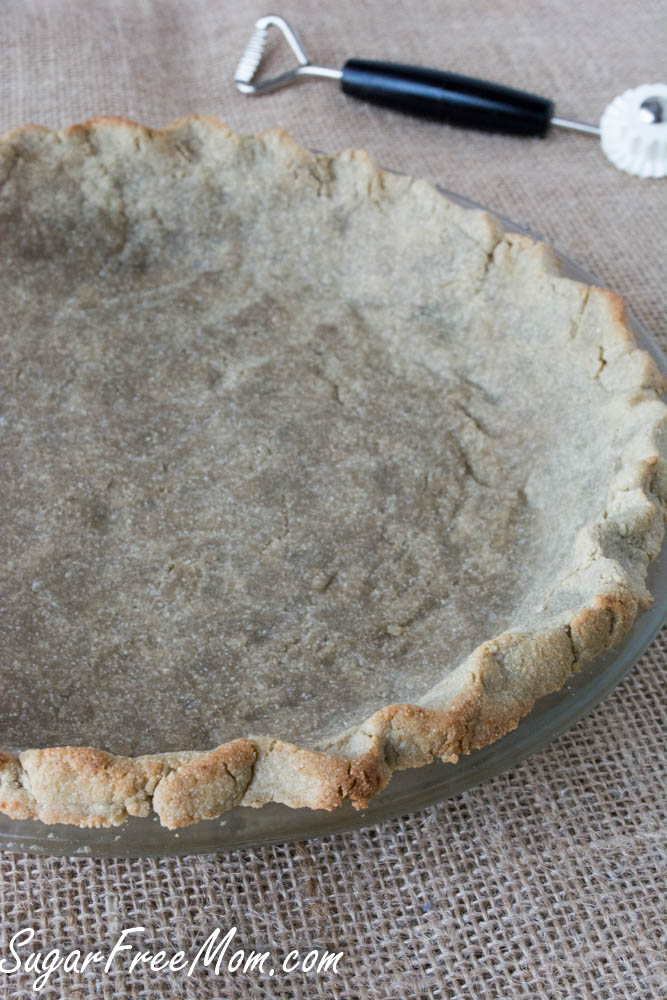 I'm not much of a pretty crust artist. I tried to use my grandmother's tool in the pic there, but gave up. I resorted to my fingers and tried to get as pretty a crust as possible. Not my best work but once it's filled with goodness inside I don't think anyone will care to be honest. Or at least I hope that's how it goes anyway. Stay tuned for tomorrow's recipe when this is filled as a Chocolate Cream Pie!!
Brenda's Notes:
I've made this 3 times now, changing out the seed meal for different combinations. The first time I made it with all sunflower seeds and it was quite dark in color, tasted delicious and you can certainly make it with all sunflower seed meal if you like, but I wasn't crazy about the coloring of it.
You can replace the sunflower and sesame for almond meal if you don't have nut allergies in your house.
You could make this dairy free by replacing the butter with coconut oil.
I have not tried just using pure stevia extract in this as opposed to using Swerve which is the brand of erythritol I like using. I would suggest at least ¼ teaspoon of pure stevia extract. Please let me know if you try that substitution.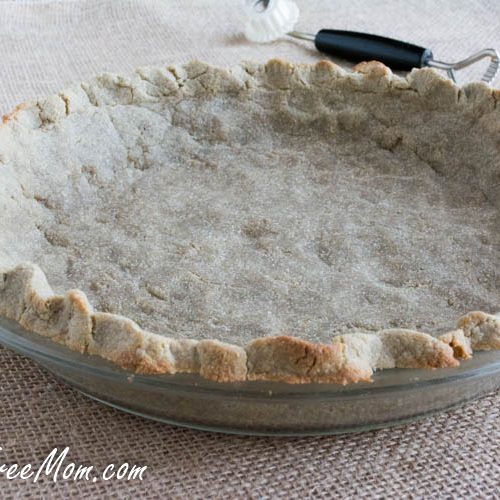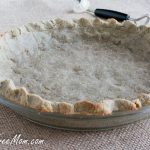 Print
Suagr Free Grain Free Nut Free Pie Crust
Instructions
Preheat oven to 400 degrees.

Place both flours in the food processer and pulse to incorporate.

Add in the rest of the ingredients until smooth.

Pour batter into a greased 9 inch pie plate.

Press batter to even off the bottom and sides of pan.

Cover the entire crust with aluminum foil and add baking stones.

Bake for 10 minutes.

Cool and store in the refrigerator until ready to fill.

After filling is added and before baking again, use aluminium foil on the crust only so it doesn't burn.
Nutrition
Serving:
1
g
|
Calories:
148
kcal
|
Carbohydrates:
6.9
g
|
Protein:
8.9
g
|
Fat:
10.3
g
|
Saturated Fat:
2.5
g
|
Cholesterol:
23
mg
|
Sodium:
82
mg
|
Fiber:
0.3
g