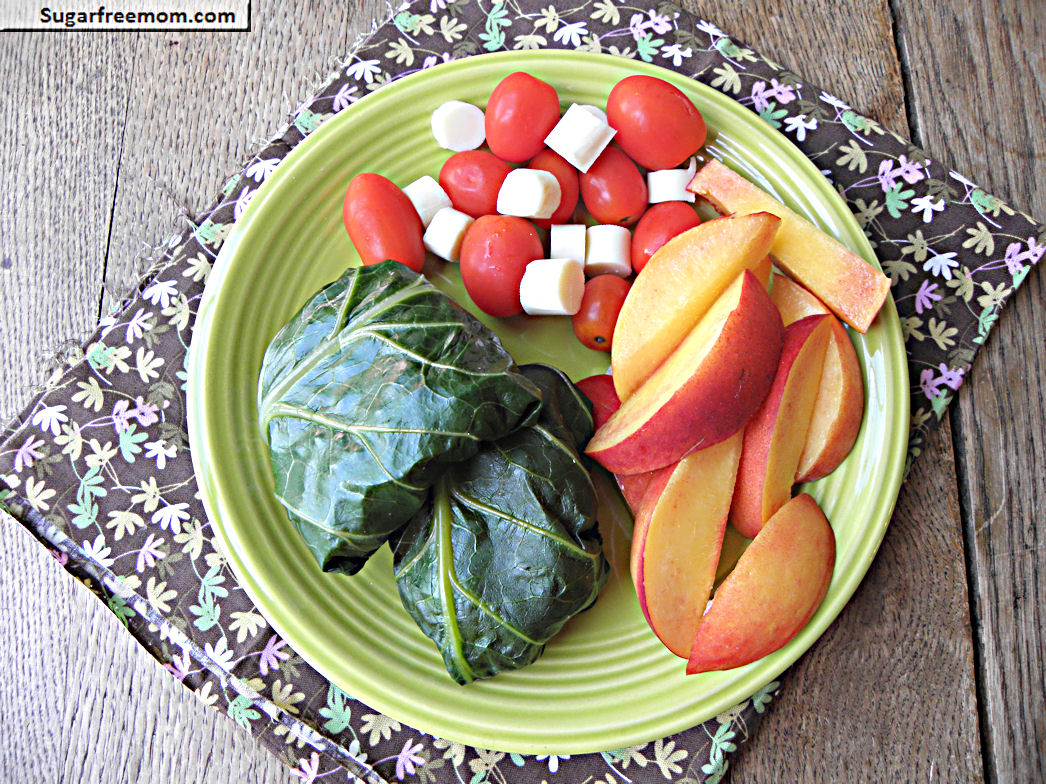 Have you ever tried collard greens before? Guess what? I haven't....ever! Blessed with a free bundle a few weeks ago from a member of church, I just knew I had to make use of this green somehow.
Apparently or typically it is sauteed with bacon, but I didn't feel like doing that. I wanted a healthier option and from the looks of the large leaves I knew they would make awesome burritos. I found this recipe from Fat Free Vegan Kitchen that gave great help in how to trim and cut the stem. Her recipe is for making hot burritos and baking them. Again I wasn't feeling the need. I just wanted something easier and cold and no oven required. This recipe is what I came up with and I'm sticking with it! I loved it and I hope you'll give collard greens a try! At least try them like this, I don't think you'll be disappointed in the least. 🙂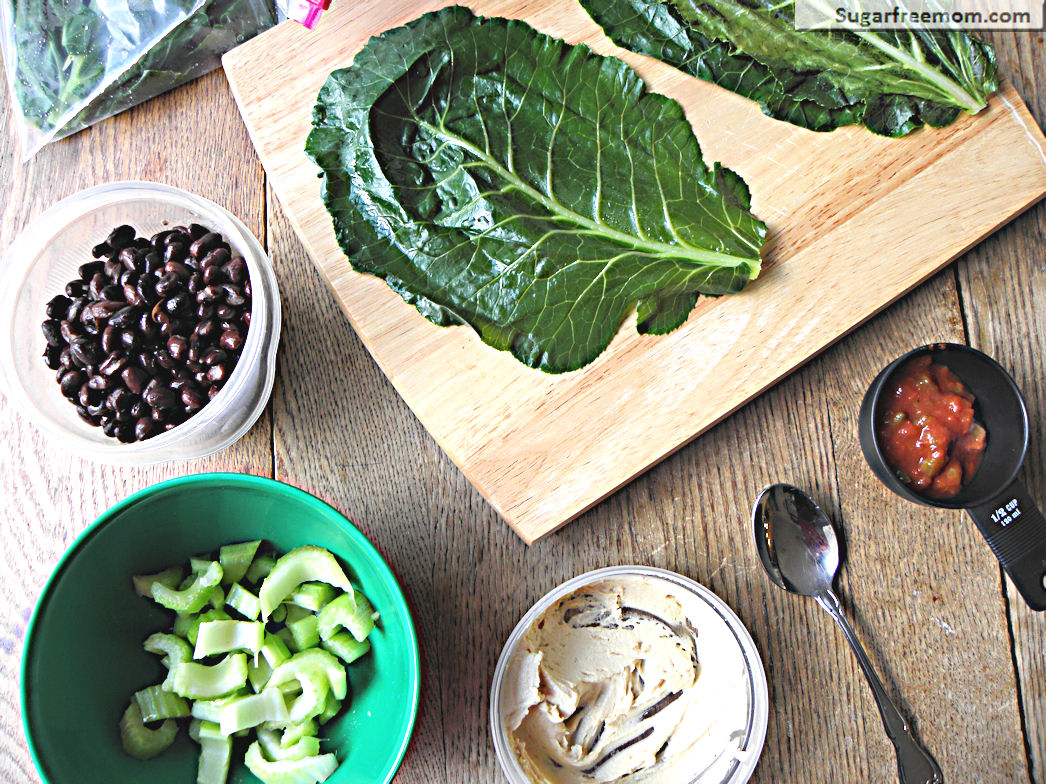 A few simple ingredients, besides the collard greens, you probably already have on hand.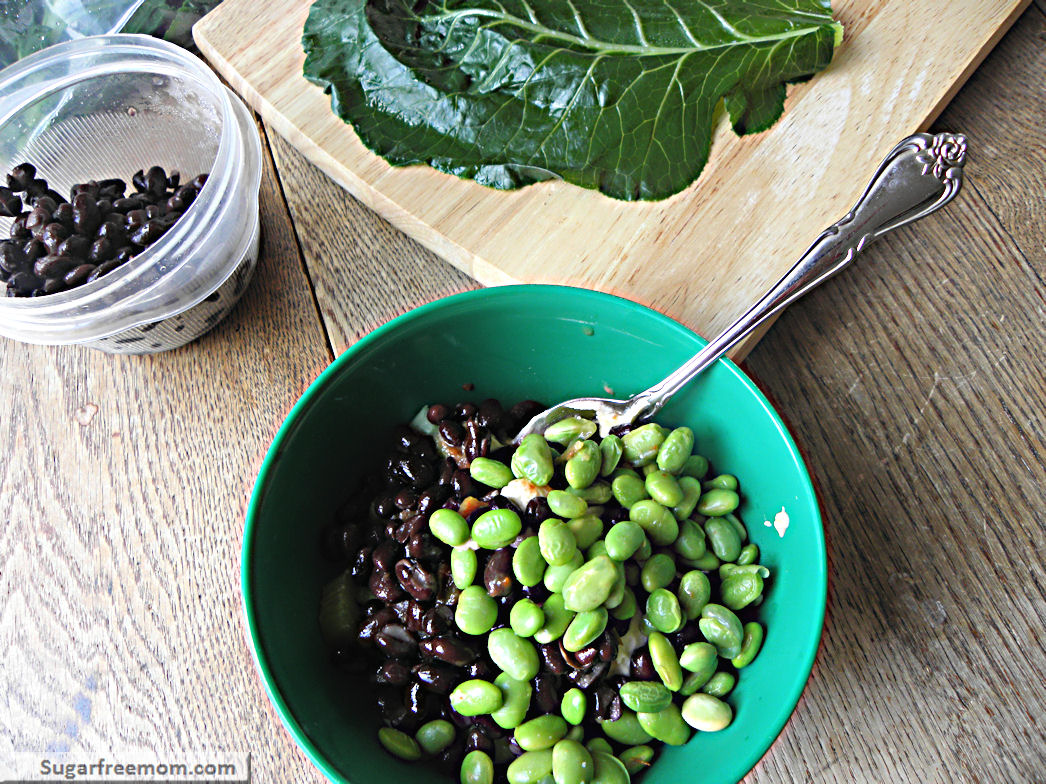 No oven required! Shall I say it again? No Oven required! Don't you just love a recipe without needing to slave at the stove or heat the oven?? Well I certainly do so I hope you don't mind!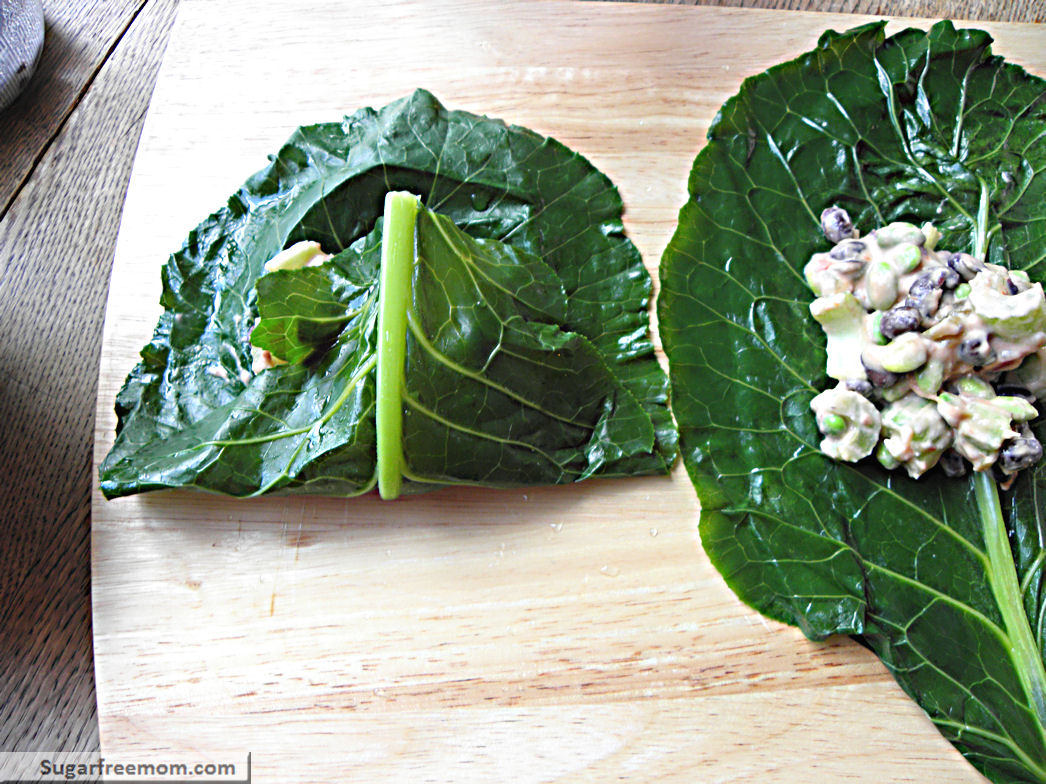 Mix ingredients in a bowl, plop in the center of a blanched collard and wrap them up! So easy! So fast! So nice to make them ahead and have them ready to go for lunch or dinner!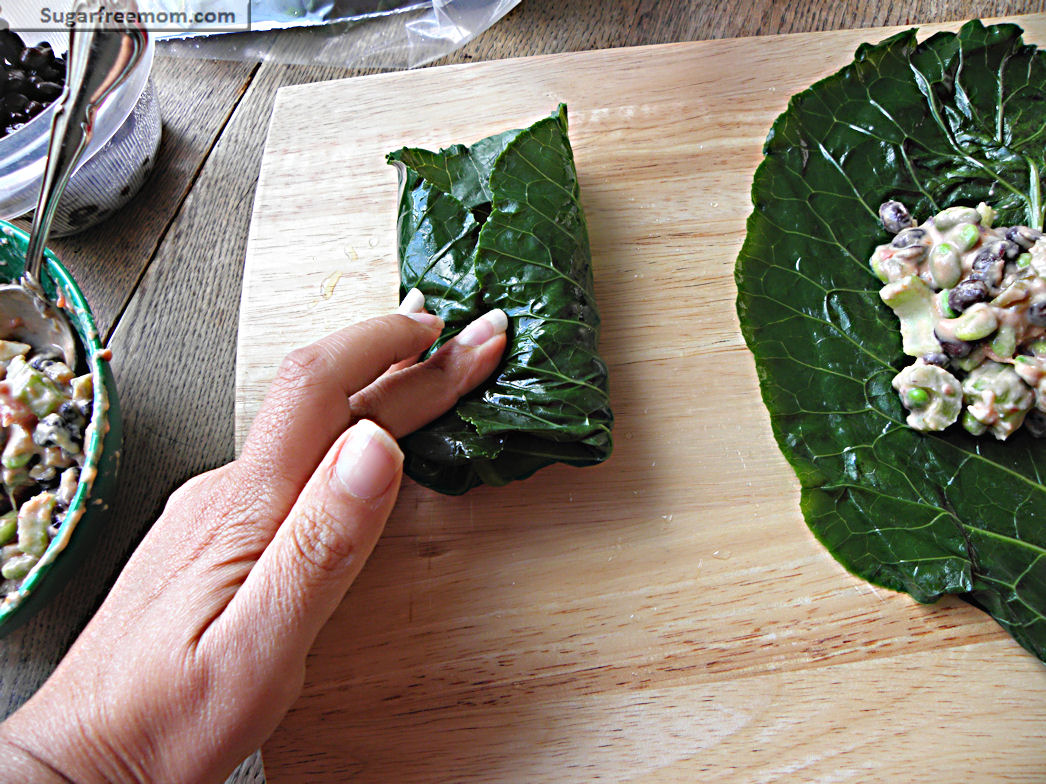 Fold up the bottom, then each side.......just like wrapping a little present!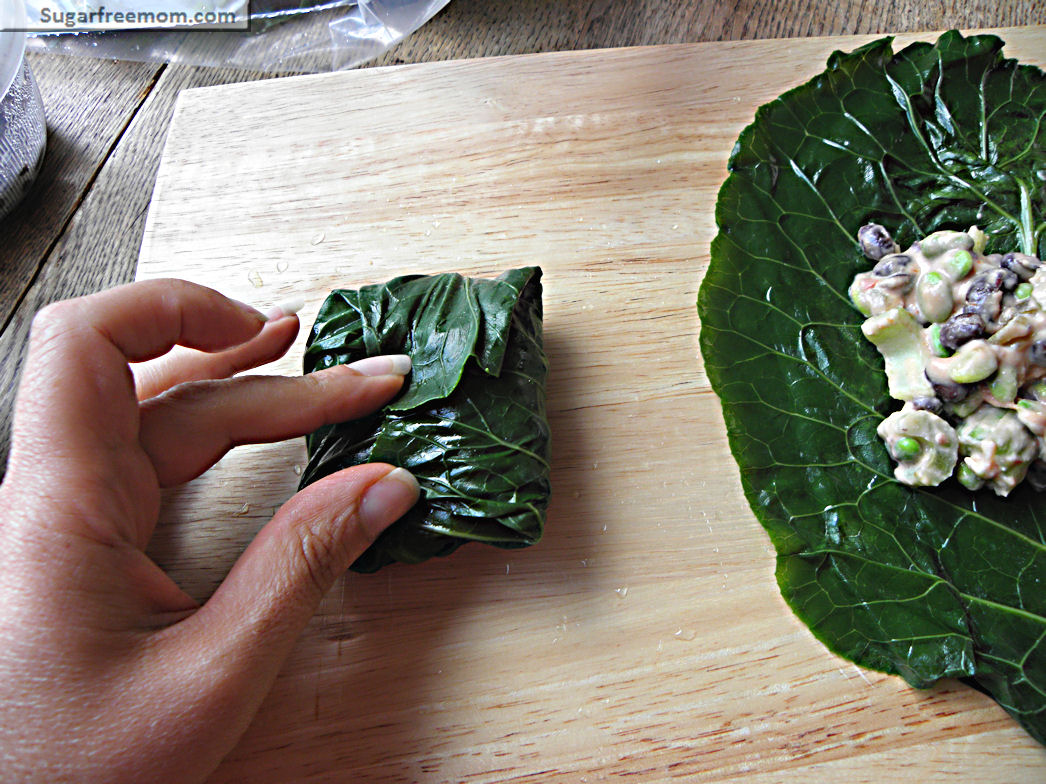 Close the top and you.are.done!
Healthy Collard Green Burritos
Ingredients
4 large collard green leaves, trimmed, cleaned*
½ cup soy beans/edamame, shelled
½ cup black beans, canned, drained
1 cup diced celery
¼ teaspoon salt
⅛ teaspoon pepper
1 teaspoon minced garlic
½ teaspoon cumin
¼ cup salsa, chunky
¼ cup hummus
Optional: ½ cup cooked brown rice, ½ cup shredded cheese, 1-2 teaspoons red chili flakes
Directions
*Check this post to trim your collard greens.
Heat a large pot of water to boiling. Once boiling add your pre-washed, trimmed collard greens covering as much of them as you can. Boil for about 4-5 minutes. Drain and allow to cool. You will only use 4 for this recipe so keep the rest refrigerated for up to a week.
In a small bowl add your soy beans, black beans, celery, seasonings, salsa and hummus. Mix together well. Add optional ingredients if using. Divide mixture among 4 collard leaves and place in center of each. Roll up bottom, fold in sides, then top. Enjoy! Makes 4 burritos.
Serves 2* (2 burritos each)
Nutrition Info
Calories per serving: 190* Fat: 5g* Cholesterol: 0g* Sodium: 475mg* Carbs: 27g* Fiber: 11g* Sugars: 4g* Protein: 13g* Points+: 5*
Want to see how I packed this as a healthy Meal-To Go, check this post!