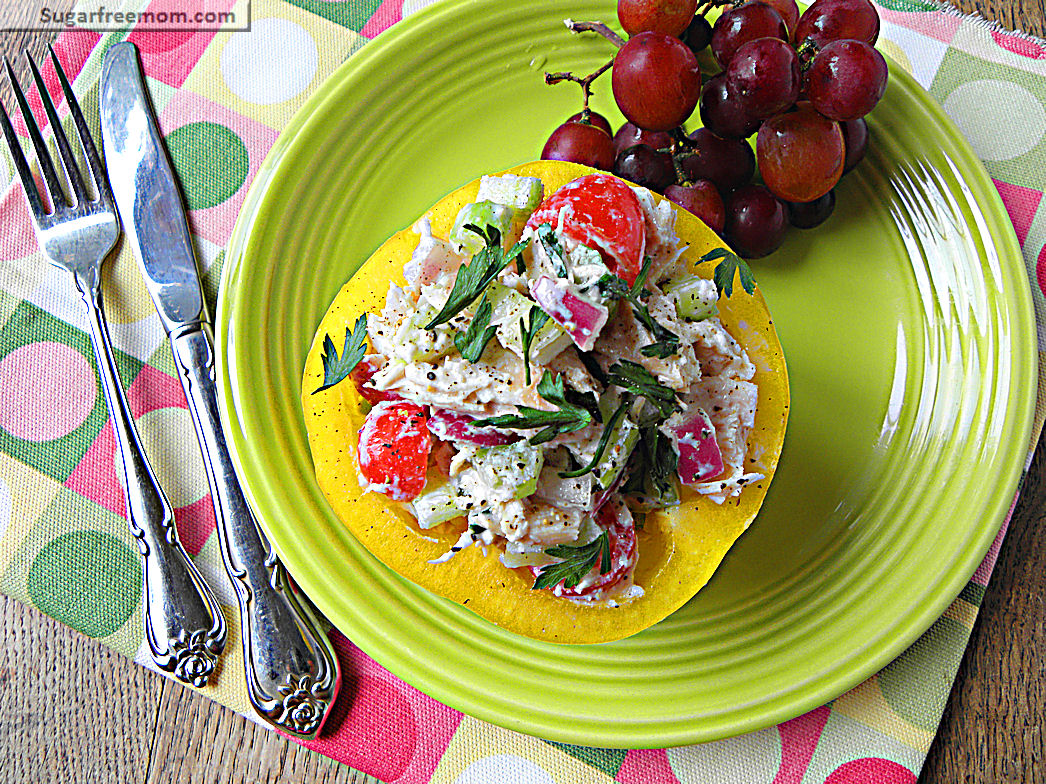 Yum-O!
Who doesn't love a delicious creamy chicken salad? How about if it's made without mayo, even better right? Don't get me wrong I LOVE mayo, unfortunately I LOVE mayonnaise TOO much and I really have to watch how much I use. Making it without mayo and a healthier substitute allows me to use more in this recipe than I would if made with mayo. Win, win don't you think?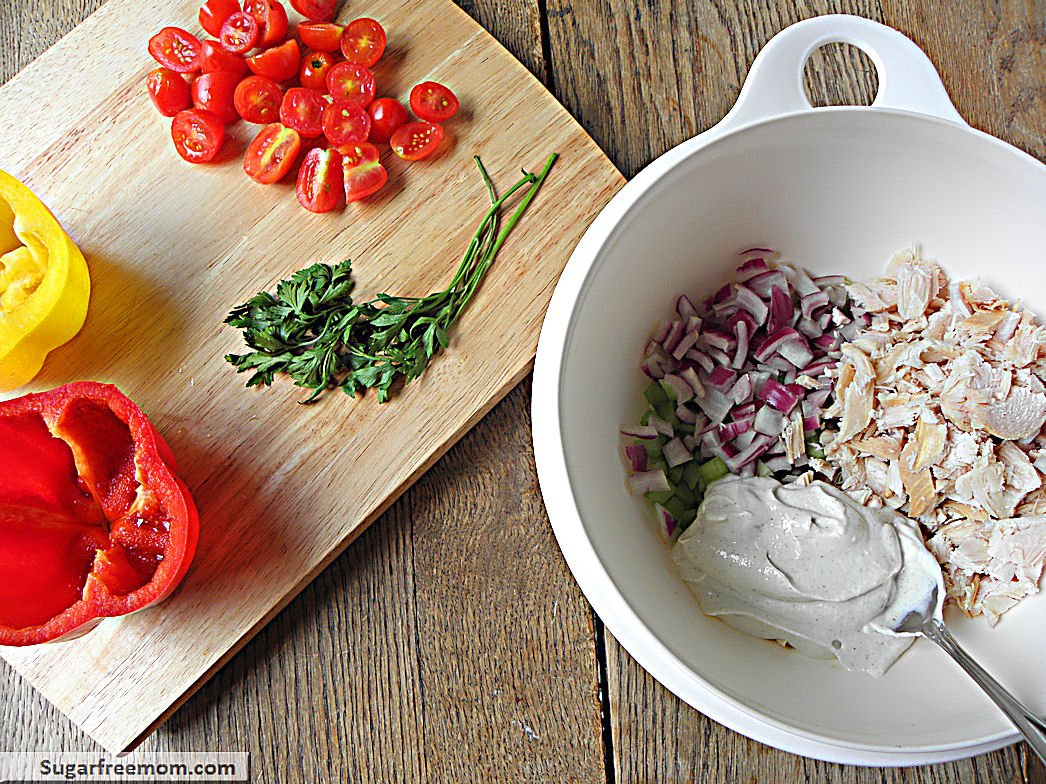 Adding some really good seasoning and a tiny amount of extra virgin olive oil really make this a success! Having already cooked chicken breast in your freezer also makes this a pretty fast recipe.
If you decide you aren't crazy about raw peppers, place it in a scooped out tomato instead. Feel like having it in bread? Sure but make a healthy whole grain choice. Have you seen my video all about finding Healthy Breads? Just because it says whole wheat on the front of the package does not constitute a healthy bread! Don't be fooled!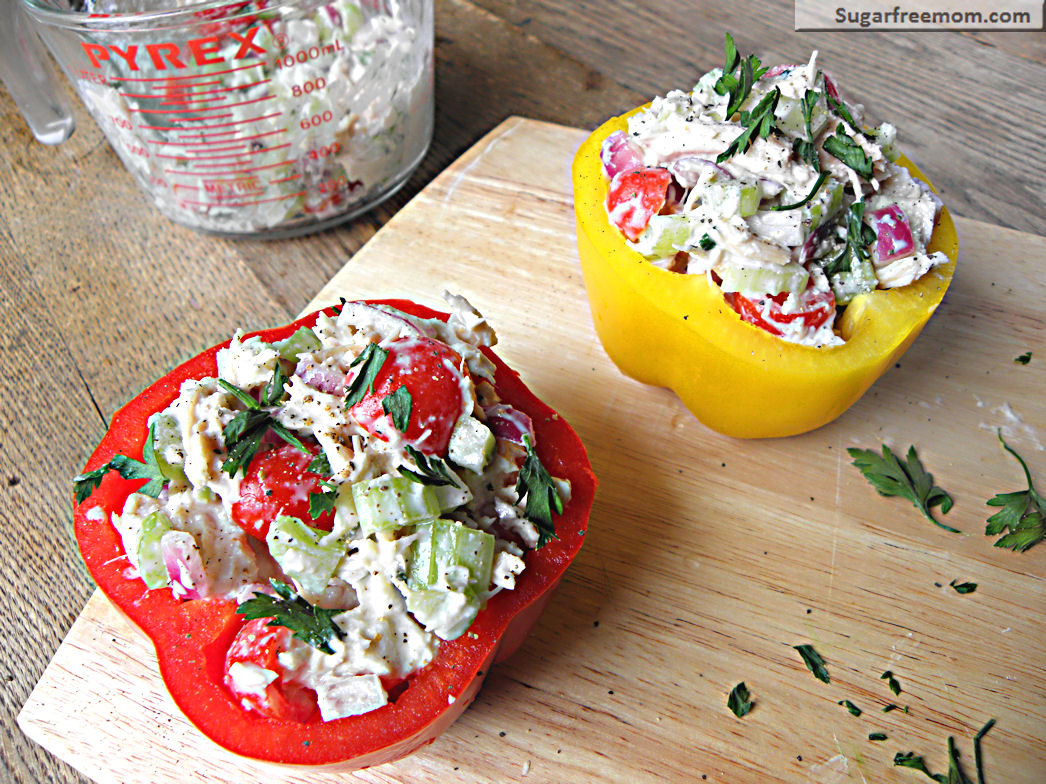 Greek yogurt is the star in this recipe. I use it for MANY reasons and many recipes. It is so versatile! To learn more about making a healthy choice on Greek yogurts you can check out this post.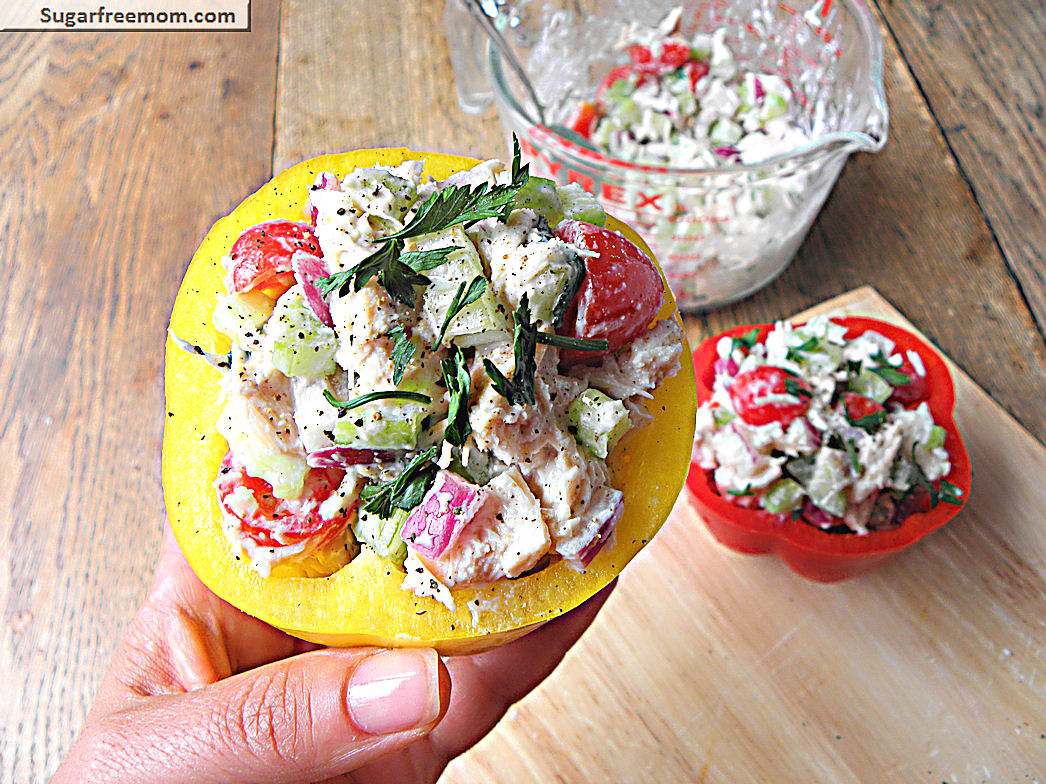 C'mon......tell me you don't want to take a nice crunchy bite into that!!!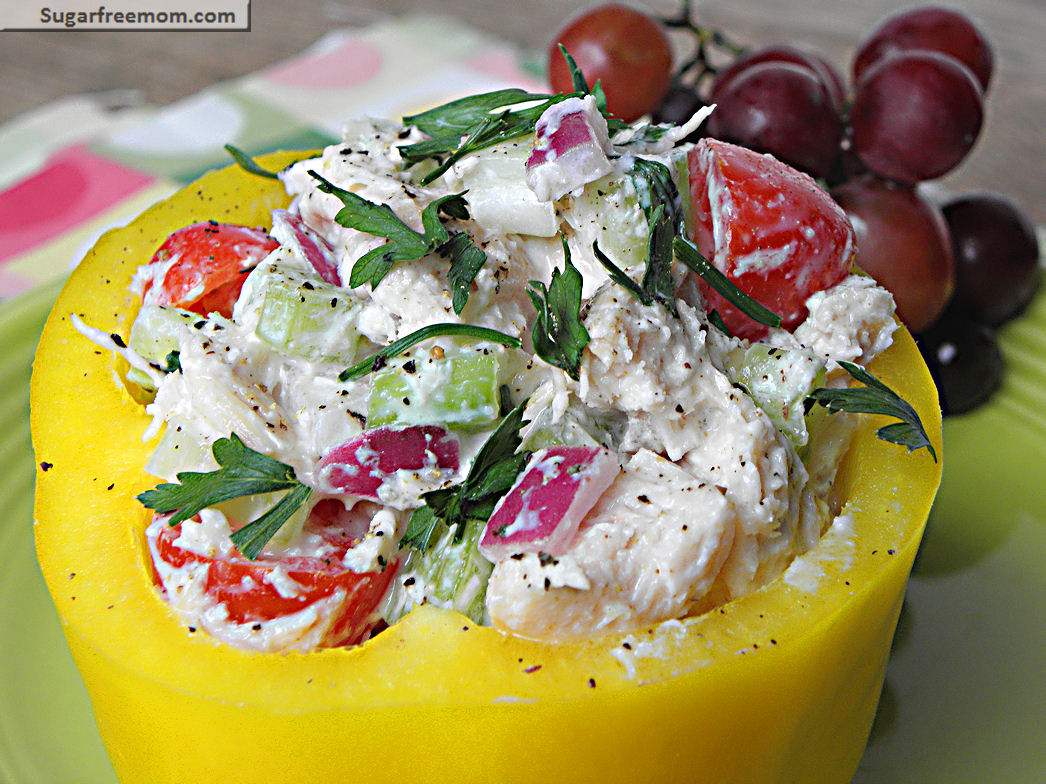 Mayo Free Cilantro Chicken Salad
Author:
Prep time:
Total time:
Ingredients
6 ounces cooked chicken breast, chopped
½ cup diced red onion
1 cup diced celery
½ cup cherry tomatoes, halved
4 red or yellow peppers, tops cut off* or use large tomatoes, insides scooped out
Dressing
½ cup plain Greek yogurt, nonfat
1 tablespoon extra virgin olive oil
1 teaspoon garlic powder
½ teaspoon cumin
½ teaspoon salt
1 teaspoon lemon juice
2 tablespoons fresh chopped cilantro
Instructions
In a small bowl mix your dressing ingredients together.
In a large bowl add all other ingredients, combine with dressing.
Add one cup of chicken salad to each pepper or tomato half.
Serving size:
1
Calories:
149
Fat:
5g
Carbohydrates:
8g
Sugar:
5g
Sodium:
66mg
Fiber:
2g
Protein:
17g
Cholesterol:
36mg
Notes
* Save the tops of the peppers for this cool recipe I found on Pinterest![br]Weight Watchers PointsPlus: 4*
Check this post to see how I packed this as a MEAL -TO-GO!
Other recipes you might like: