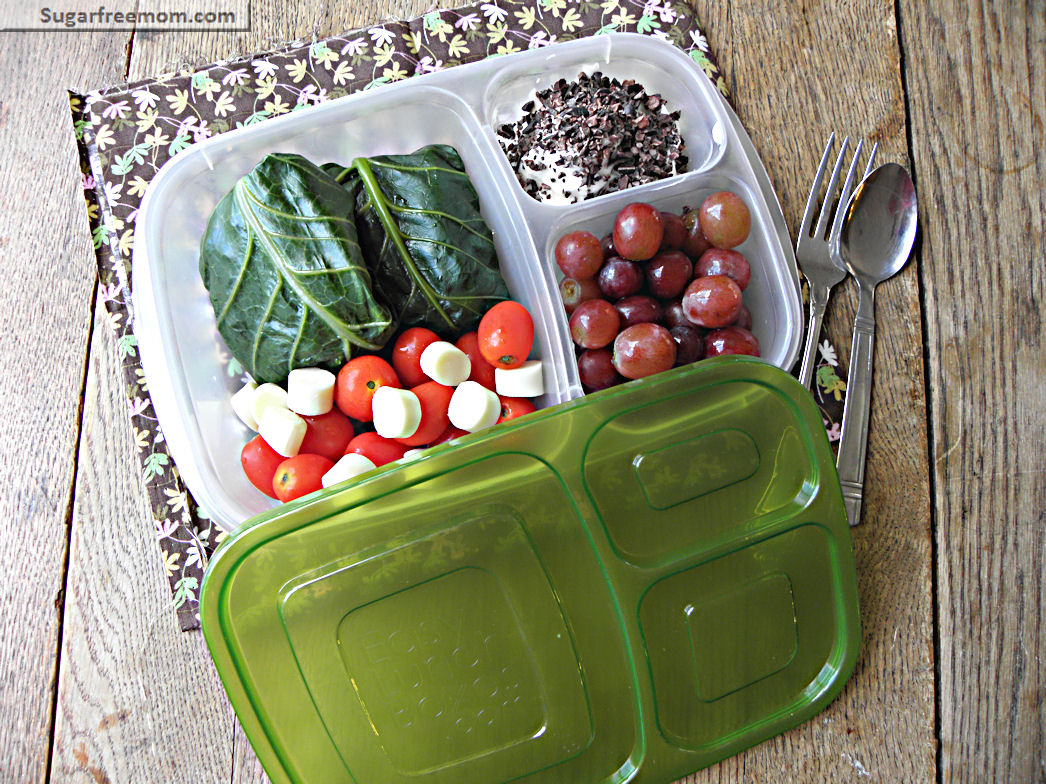 Whether you are a woman who works out of the home or works at home, everyone needs a satisfying lunch wouldn't you agree? Working in the home can often be challenging to weight loss. Why? Because often there's no need to pack a lunch since you can just make something whenever you want. Get the point? Whenever you want to eat all you have to do is walk into your kitchen and help yourself.
When I worked as a full time teacher there was no opportunity to eat until the lunch bell rang and I had 22 minutes to shovel in my food before heading back to class. Once I left that job to stay home with my kids and home school I gained some weight. I would eat a snack with them whenever they asked. I quickly discovered I couldn't continue on this path.
I won't tell you I pack a lunch for myself every weeknight, but at least 3 times a week I have something in a container to pull out of the fridge for lunch.This meal is one of those lunches using my recent Healthy Collard Green Burrito recipe.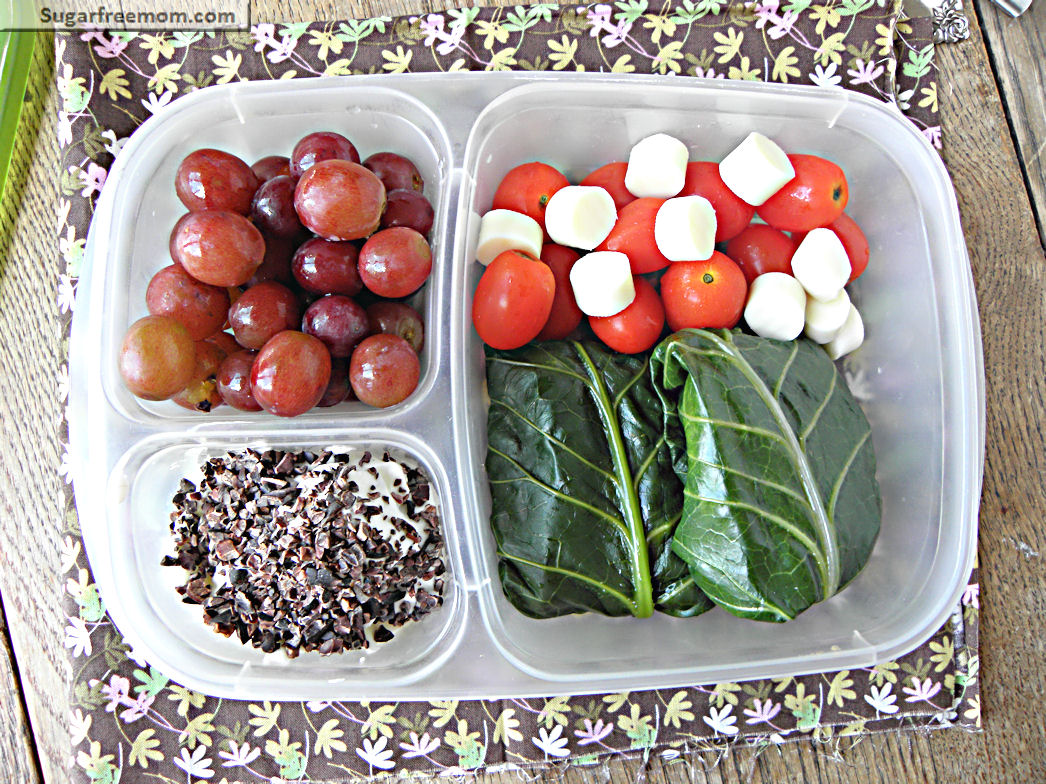 The burrito recipe makes 4 so just double it if you want to have a more than two days worth of lunch. I've calculated everything in this container below. You even have the nutritious info if you decide to eliminate the cheese which will lower calories and fat. The small section has some plain Greek yogurt sprinkled with cacao nibs for a little crunch.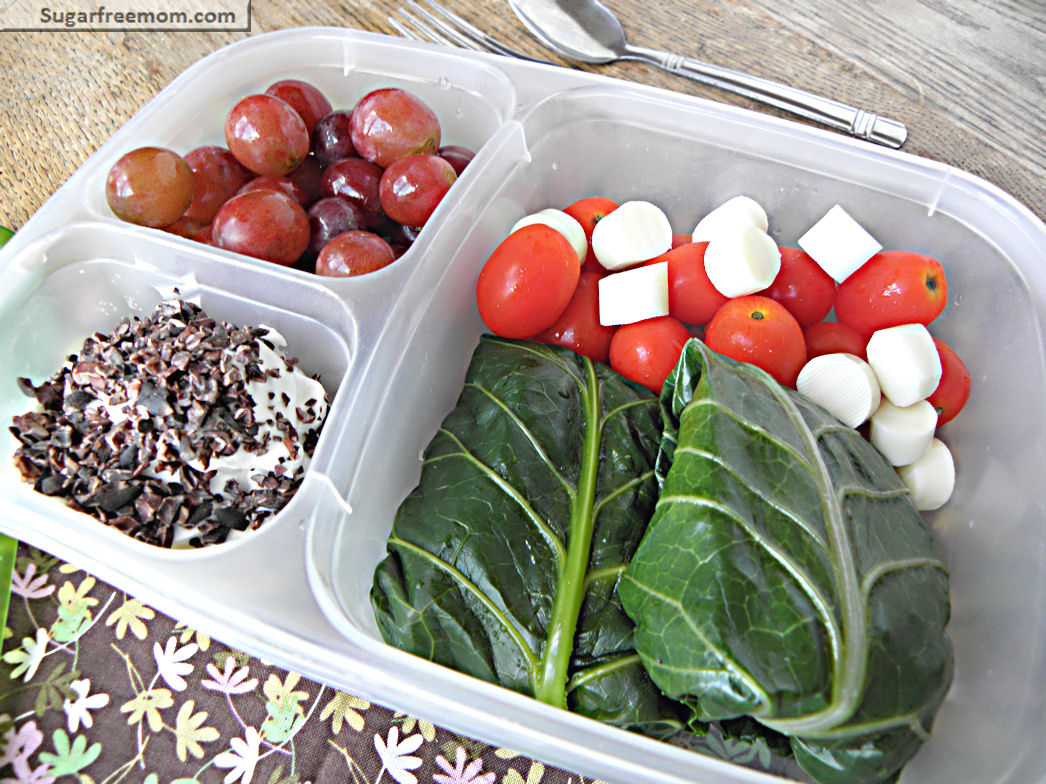 Healthy Collard Green Burrito Meal-To-Go
½ cup grape tomatoes
1 part skim, low fat mozzarella string cheese, sliced
1 cup grapes
½ cup plain Greek Yogurt, nonfat (sweetened with 2 droppers vanilla liquid stevia)
Optional: 1 tablespoon cacao nibs, unsweetened
Nutrition Info
Calories for entire Meal-To-Go: 456* Fat: 11g* Cholesterol: 15mg* Sodium: 672mg* Carbs: 63g* Fiber:13g* Sugars: 34g* Protein: 33g* Points+: 11*
** If you remove the string cheese here's what you have:
Calories: 372* Fat: 5g* Cholesterol: 15mg* Sodium: 524mg* Carbs: 62g* Fiber: 13g* Sugars: 34g* Protein: 26g* Points+: 10*
Other Meal-To-Go recipes you might like: