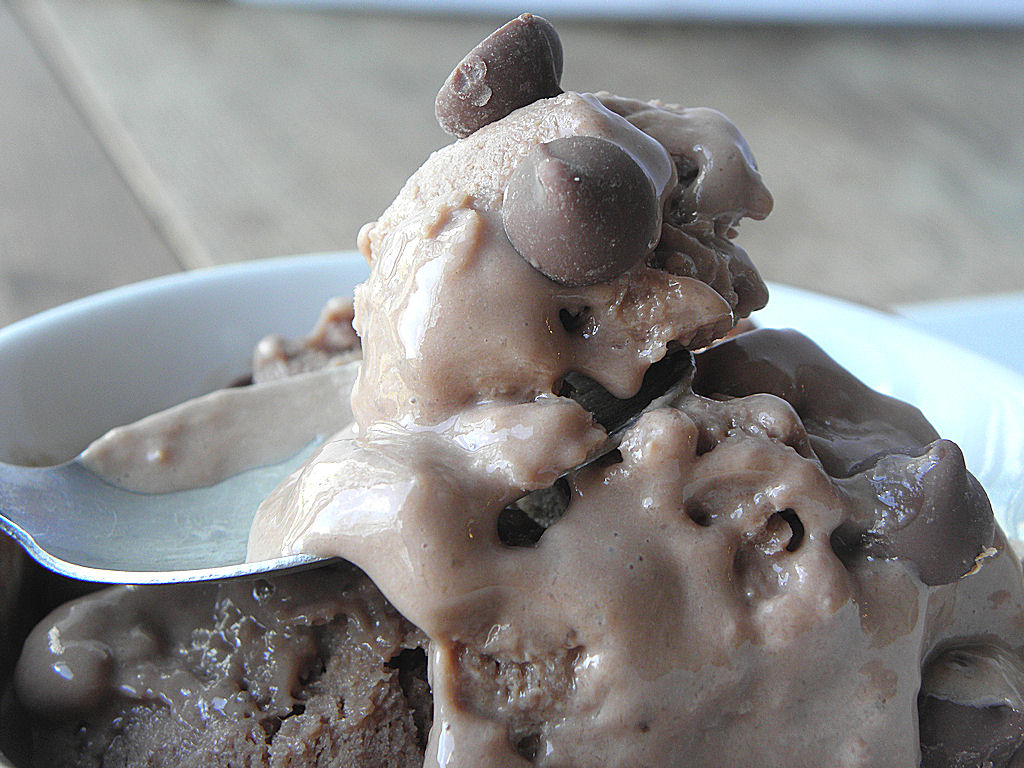 Looking for a healthy dessert so you can stick to your weight loss plans, but still enjoy a frozen treat occasionally? Look no further!
This treat is creamy, soft, chocolatey, and healthy too!
My batch made 2 cups total before freezing and I separated it into 4 servings.
Top with your favorite toppings and enjoy!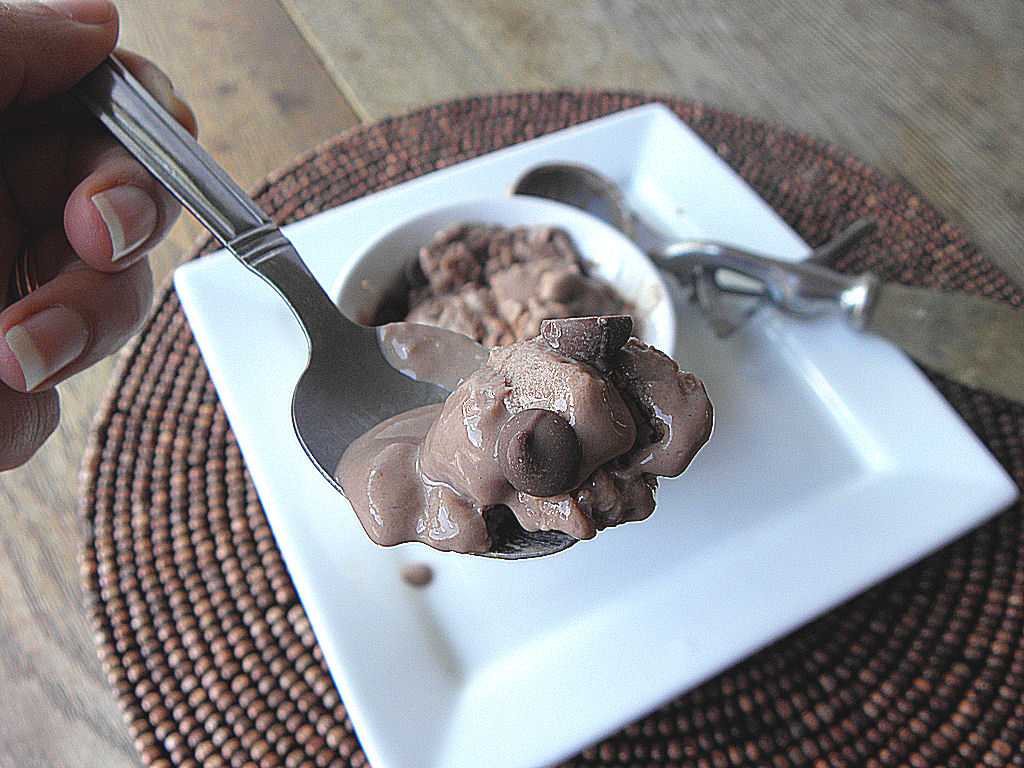 Wish you could eat that spoonful don't you?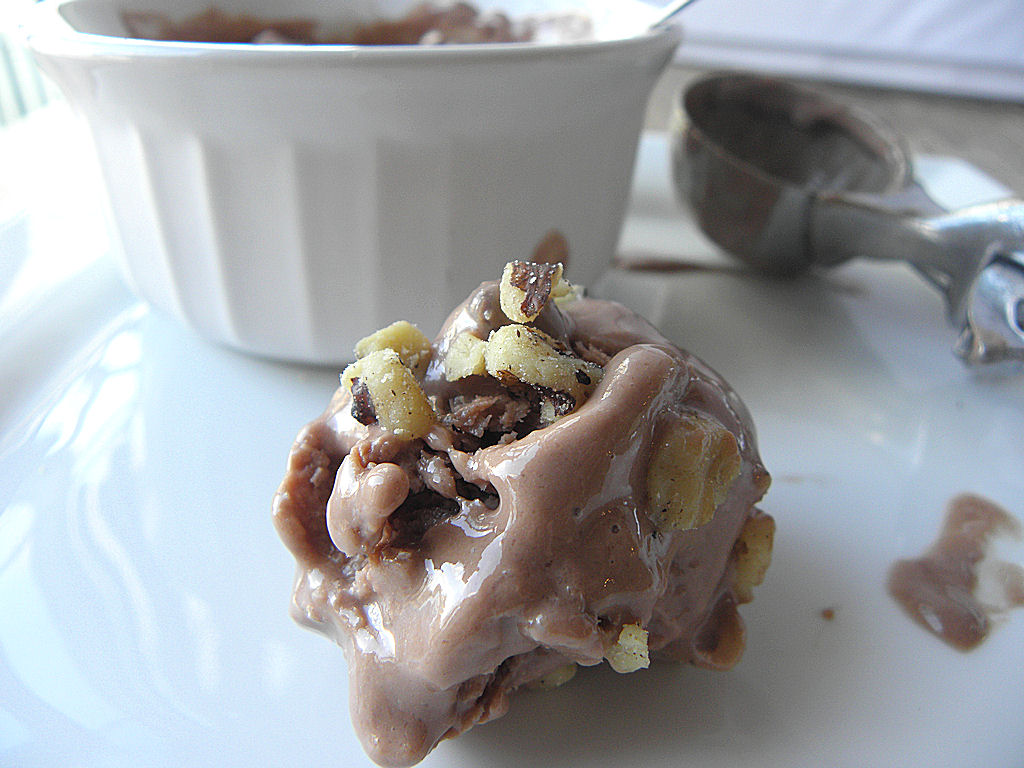 Don't you just want to lick the screen now?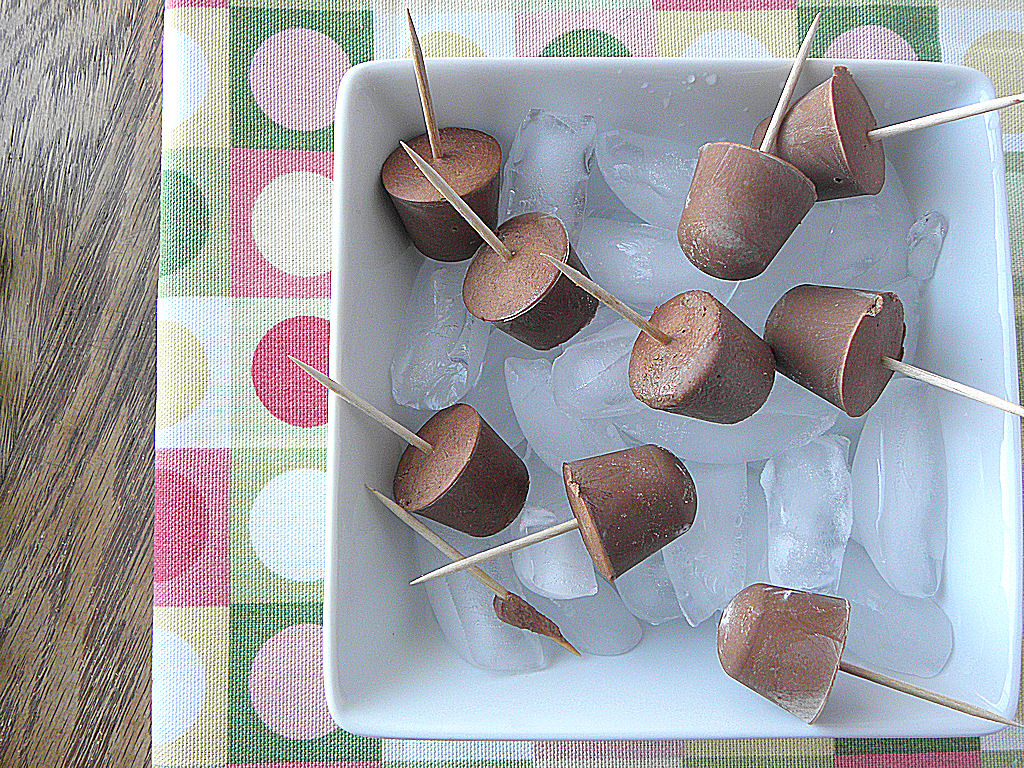 My kids of course are eating these all up even though these were to be my healthy treat.
I don't mind 🙂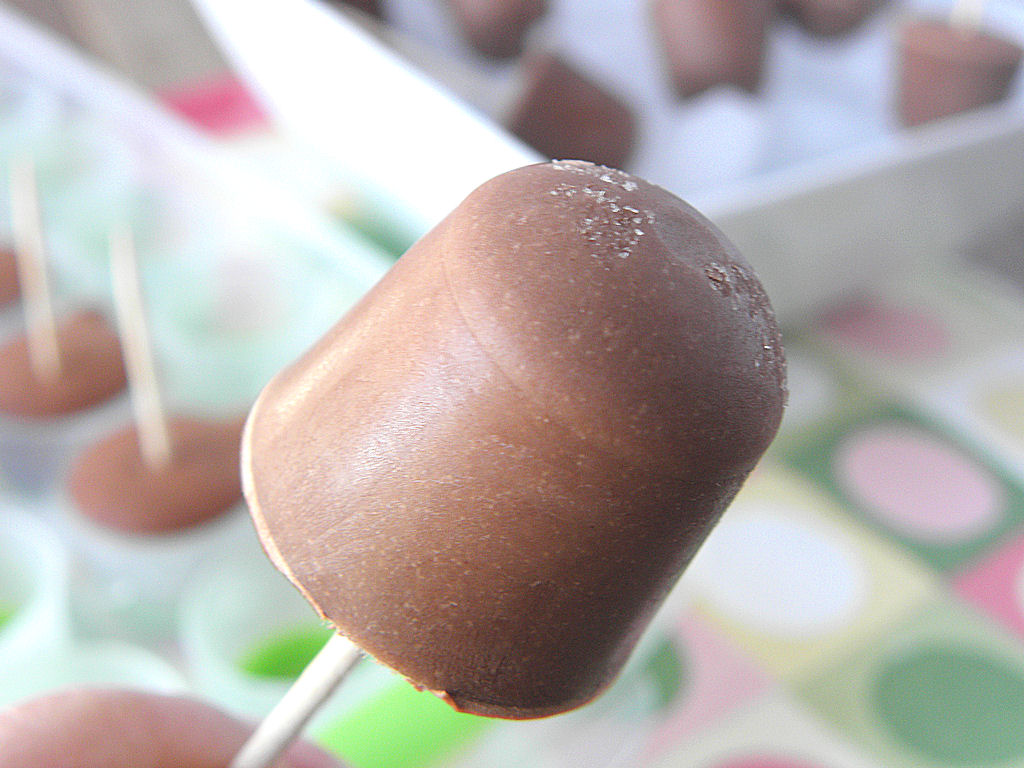 Nutrition Info
Servings: 4* Calories: 96* Fat: 1g* Fiber: 3g* Carbs: 18g* Protein: 7g* Points+: 3* Old Points: 1*
These are perfect for a warm day when the kids want a cold snack or whenever I need a little chocolate......these babies are just right!
This recipe has been featured on Yummly: 10 Fine Flavors of Frozen Yogurt!
Healthy Low Fat Frozen Yogurt
[sc:Ziplist]
Ingredients
Directions
Combine all ingredients in your food processor and process until smooth. If you have an ice cream machine, follow your manual instructions.
If you don't have an ice cream machine, pour processed mixture into a bowl and allow to slightly freeze in the freezer for about 45-60 minutes.
Use an ice cream scoop and dish out some delicious, healthy, soft serve frozen yogurt or pour into Popsicle molds and freeze for about 2-3 hours until set.