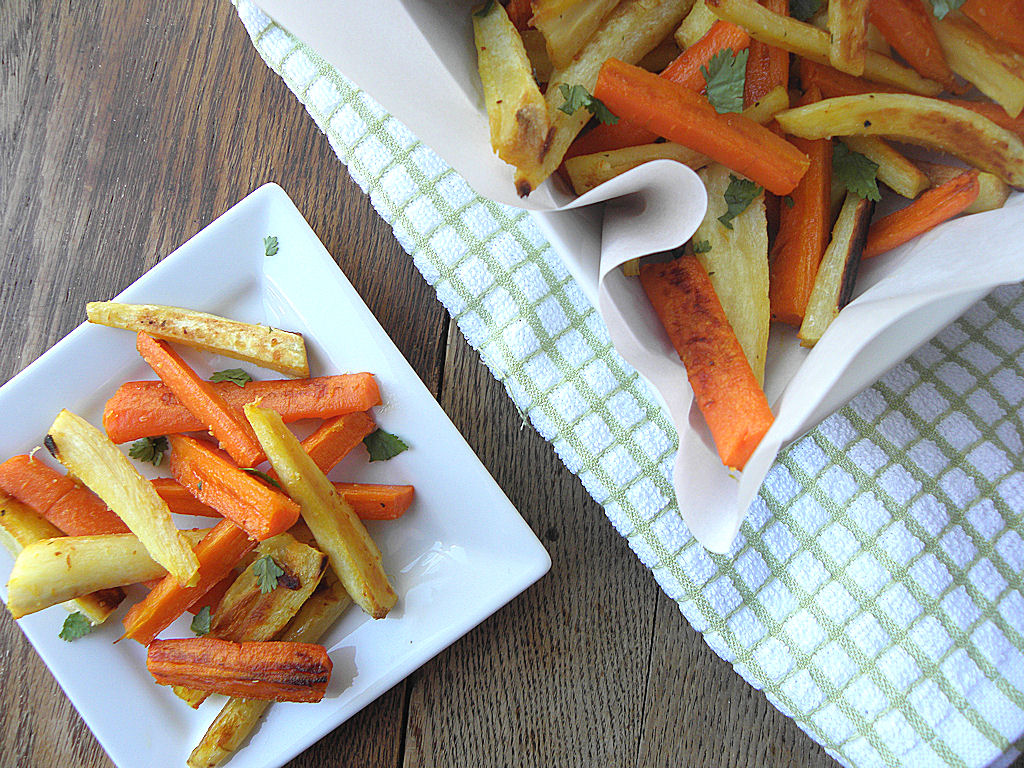 Does your significant other every bring home something you don't normally eat on a weekly basis? I should learn my lesson, yet occasionally I still give the hubby the list and he will go shopping for me. Inevitably he brings home more than on the list and some other items the kiddies won't eat.
Still.Love.Him.
This was the case last week. He brought home PARSNIPS! Why? Because he likes them. So I pondered for awhile as they sat in the back of my fridge for a few days and decided to just roast them with carrots. Then in my sneaky head I thought the color resembled the beloved fries my kids love! HA...HA! I cut them like matchsticks and called them "fries".
I wish I could report they devoured every last one. Not a chance. I can report they immediately wanted a bite of them upon seeing them! The success here is that they each TRIED my fake out fries! And the oldest picky child who hates all things carrots actually said these were the best tasting carrots he has ever had. And trust me I MAKE him eat them often. Doesn't it take something like 14 times of exposure before a child will actually somewhat like a certain new vegetable?
I will most certainly be making this again because hubby and I LOVED them!
Nutrition Info
Servings: 6* Calories per serving: 128* Fat: 5g* Fiber: 6g* Carbs: 21g* Protein: 2g* Points+: 3* Old Points: 2*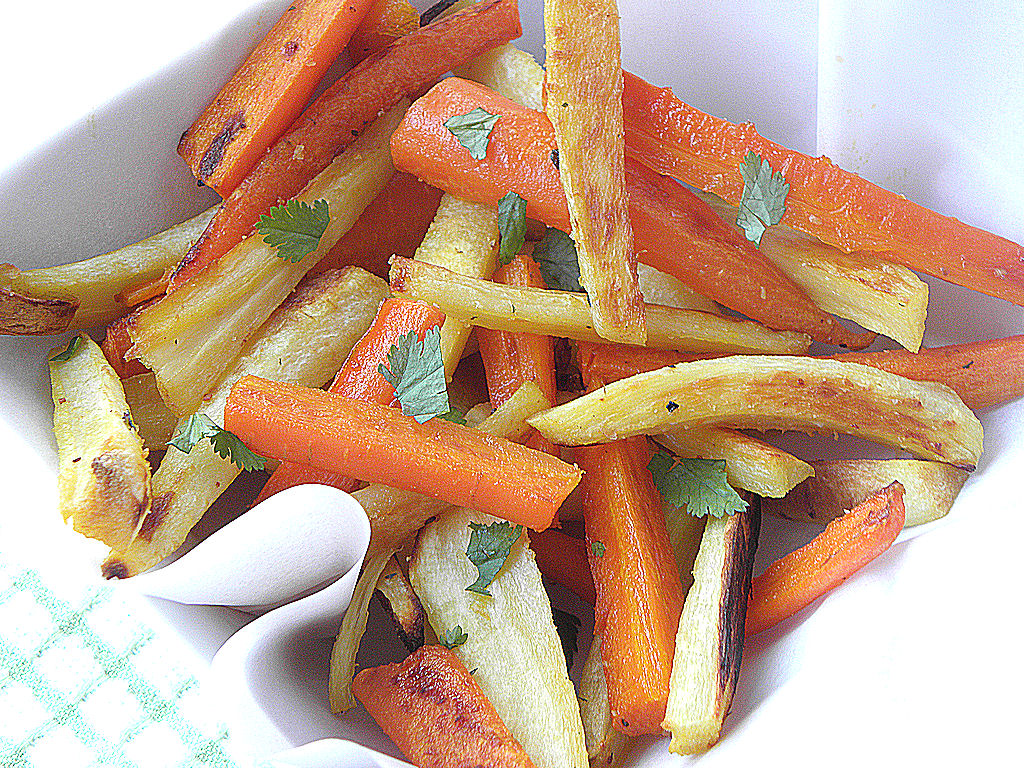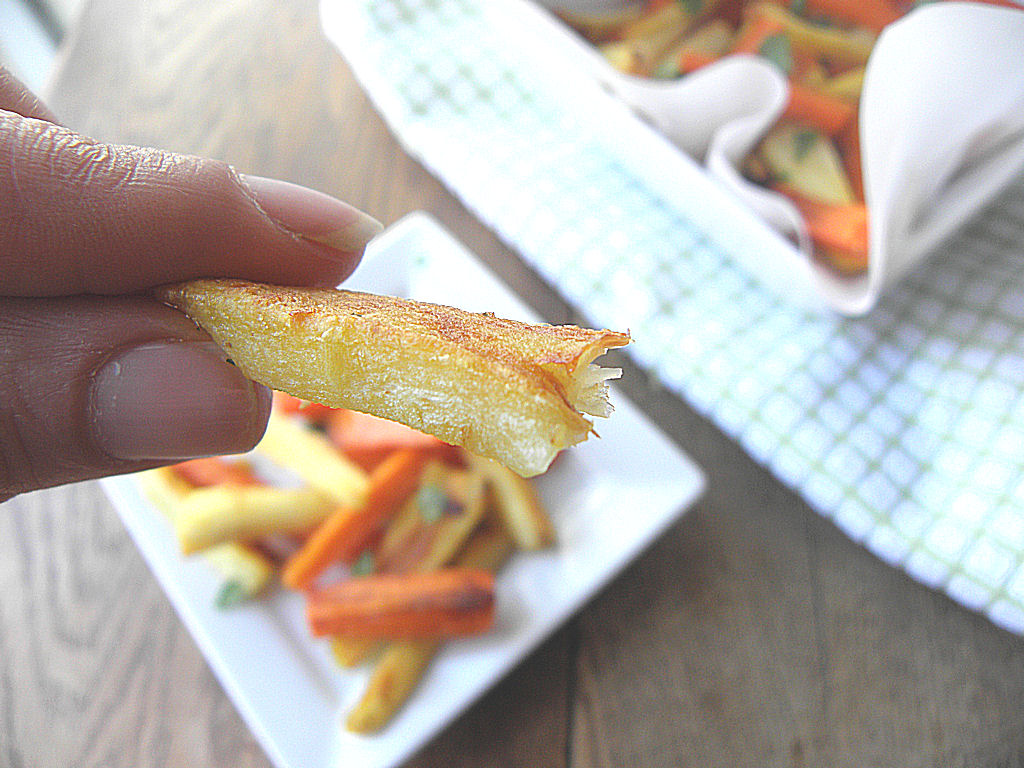 Roasted Carrots & Parsnip Fries
[sc:Ziplist]
Ingredients
1 pound carrots, peeled, sliced in half, then lengthwise matchstick style
1 pound parsnips, peeled, sliced in half, then lengthwise matchstick style
2 tablespoons extra virgin olive oil
1 teaspoons dried thyme
salt and pepper to taste
optional: chopped parsley
Directions
Preheat oven to 425 degrees.
In a large bowl, toss the vegetables with the oil and thyme.
Spray a nonstick baking sheet with cooking spray.
Lay the vegetables on the balking sheet, try not to overlap.
Season with salt and pepper.
Baked for 25 -30 minutes until tender and slightly browned around edges.
Serve immediately and top with parsley if desired.
Doesn't this look like a french fry????