Homemade Fermented Sauerkraut is an easy way to increase your natural probiotics to help strengthen your immune system!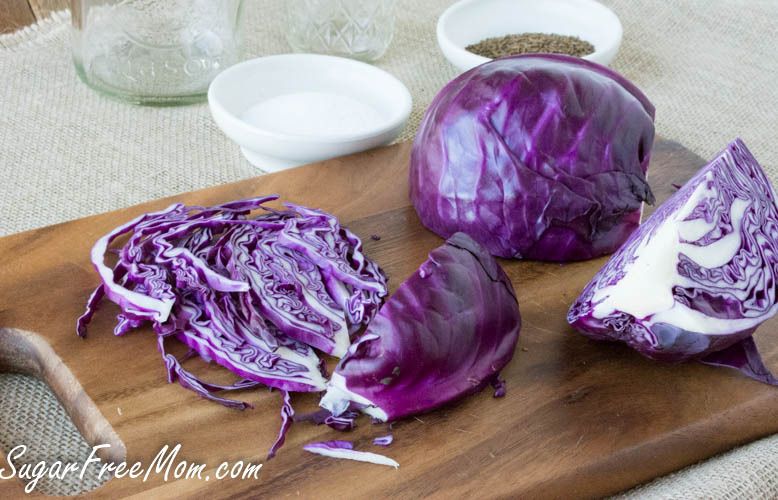 Making sure you are getting in enough probiotics every day can be challenge. That's where Culturelle®: Health & Wellness Probiotic with Lactobacillus GG comes in handy and helps support your natural defenses. Just one capsule a day is all you need to give your immune system the support it needs to help keep you healthy.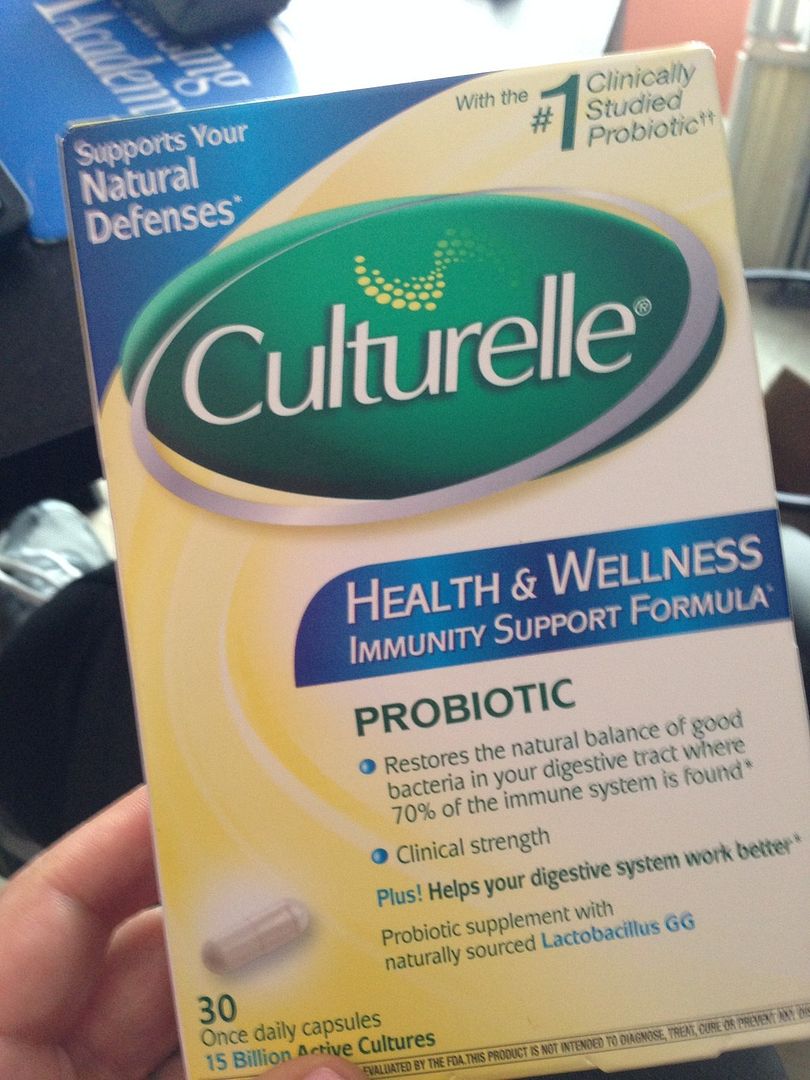 ​I've noticed a big difference in using probiotics from Culturelle for myself and my children.
This past fall, I started my children and myself on probiotics before the winter cold season even started. They have been the healthiest I've ever seen them in years past. This makes me thrilled as a mommy to know my whole family is staying healthier since using Culturelle probiotics.

​Taking a daily capsule for myself along with my multivitamins each day has just become habit for us all. My kids prefer the chewable form, but the packets are flavorless and can easily be added to their water without complaint.
​Culturelle Health & Wellness Probiotic contains 100% of the #1 Clinically Studied strain of good bacteria, Lactobacillus GG based on the number of Lactobacillus GG clinical studies as of August 2004.
I plan on keeping my children and myself on Culturelle Probiotic year round, not just in the fall and winter since I've seen such fabulous results!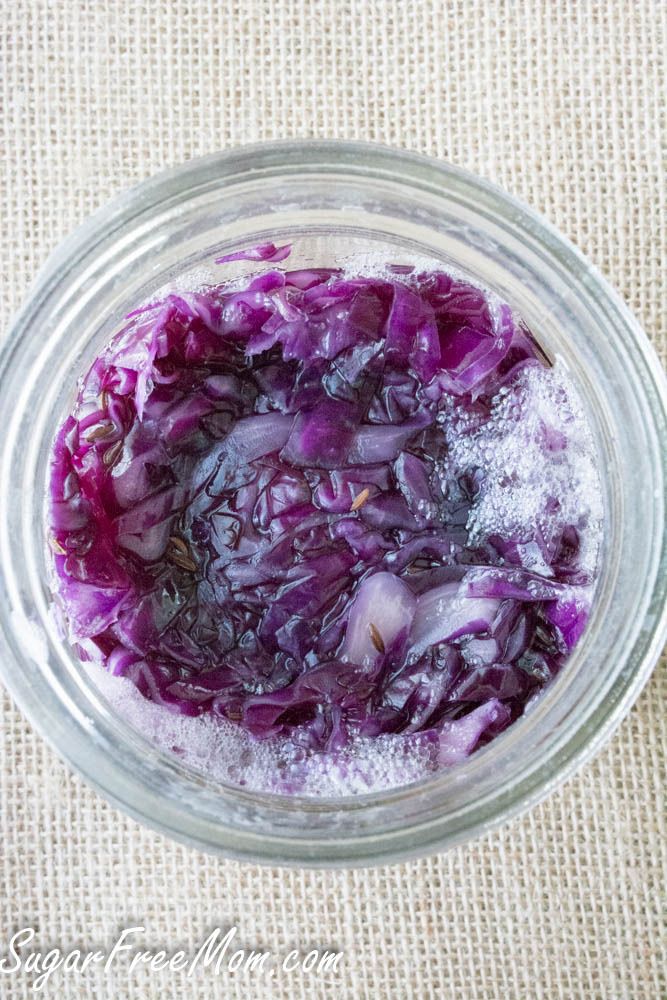 Sauerkraut may not be a recipe you've ever made or even possibly enjoy on a regular basis, but the benefits of fermented sauerkraut are truly beneficial and worth the time to make it. Sauerkraut is made by a process called lacto-fermentation. Basically on the surface of the cabbage is the healthy bacteria lactobacillus, which is also found in yogurt. This fermenting process transforms the cabbage into a very tasty and healthy side dish to any meal. While fermented food has lactobacillus it is not the same strain as found in Culturelle Probiotic. Sauerkraut is delicious, but you could never eat enough in a day to get the same probiotics as in one capsule of Culturelle.
It certainly can't harm you to increase your probiotics through recipes like this, but supplementing with Culturelle Probiotic is the best option to keep your immune system at its best year round.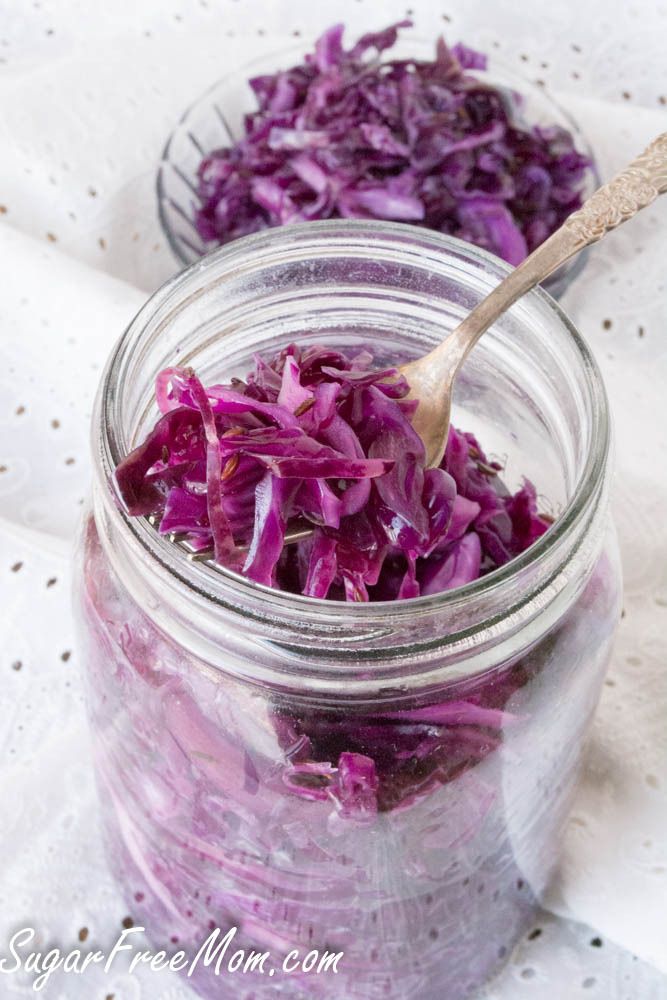 Here's a coupon for you to try Culturelle Health & Wellness Probiotics! Culturelle is sold in many stores, here's the locator to find one near you! Check out their Facebook page and Twitter page as well! And just by answering the question below you have a chance to win $125!!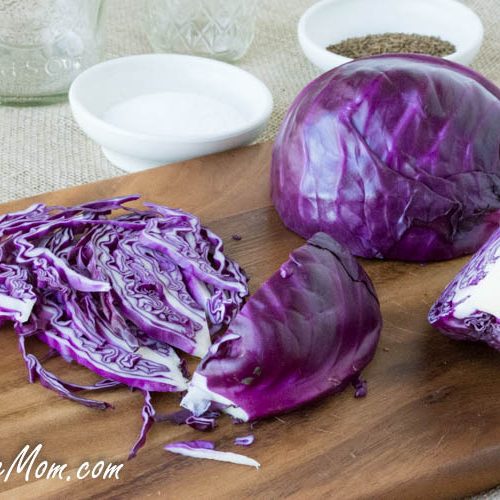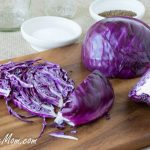 Print
Homemade Fermented Sauerkraut
Ingredients
1

small head cabbage or 2 pounds or 10 cups sliced

2

teaspoons

kosher or pickling salt

1

teaspoon

caraway seeds
Instructions
Discard outer leaves of the cabbage and cut out the core. Slice thinly.

Place sliced cabbage in a large bowl and sprinkle with salt and caraway seeds.

Squeeze the cabbage thoroughly for a good five minutes.

Pack into Mason jars. Fit a smaller mason jar right onto the cabbage (make sure jar is clean) filled with baking stones or marbles.

Use this smaller to push down cabbage every 30 minutes or use your fist.

Try to keep cabbage submerged in the liquid juices.

Cover both with cheesecloth and a rubber band.

Press down mixture at least every hour for the first day.

If after 24 hours the liquid has not risen add 1 cup of water mixed with 1 teaspoon of salt to the jar.

Keep on counter our of direct sunlight.

Taste cabbage in 3-5 days.

If fermented and tasty for you, remove covering, remove smaller weighted mason jar and place in the refrigerator covered with a lid.
Nutrition
Serving:
1
g
|
Calories:
14
kcal
|
Carbohydrates:
3.2
g
|
Protein:
0.8
g
|
Fat:
0.1
g
|
Sodium:
292
mg
|
Fiber:
1.4
g
|
Sugar:
1.8
g
Add Culturelle Health and Wellness Probiotic to your daily routine with 100% Lactobacillus GG to support your immune system and keep you healthy, so you can be 100% you all day, every day. It's Immune Support Made Simple.*
With the seal of approval from Good Housekeeping, you can trust the daily intake of the probiotic in Culturelle Health & Wellness to support a healthy immune system.* Visit Culturelle's website for more information.
* These statements have not been evaluated by the Food and Drug Administration. This product is not intended to diagnose, treat, cure, or prevent any disease.
††Based on the number of Lactobacillus GG clinical studies, as of August 2014.
Culturelle Probiotics sponsored this blog post. The opinions and text are all mine.