Sugar Free Low Carb Tiramisu Mug Cake made in minutes and tastes just like traditional tiramisu, but without all the carbs and sugar!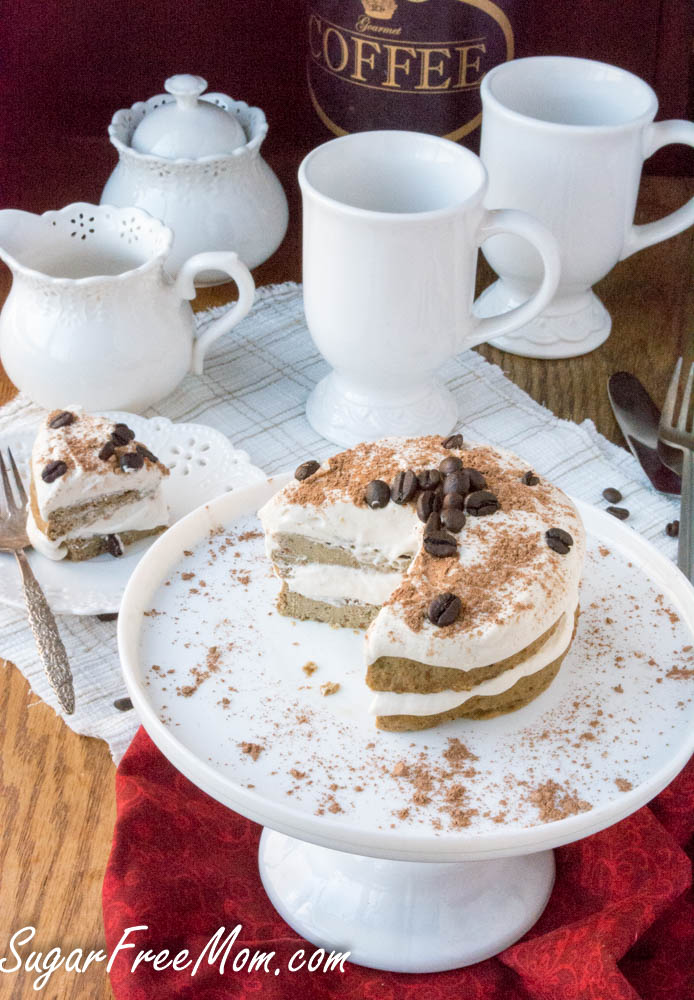 Pleasing someone else.
Isn't that what Valentine's is all about?
I mean it's nice to get gifts and celebrate with the love of your life, but isn't that the day to really do something you may not necessarily enjoy doing just because you love someone?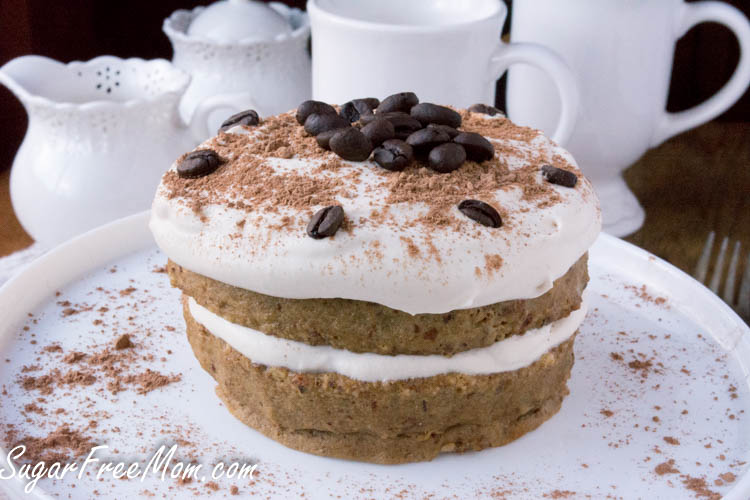 I have to be honest, it's not really something I tend to do often; doing something I really don't want to do for the sake of the hubby I love.
But on Valentine's I try to be ......more understanding. More cooperative. More go with the flow kinda girl.
I know you're thinking, well you should be like that all the time.
Well I'm not, truth be told.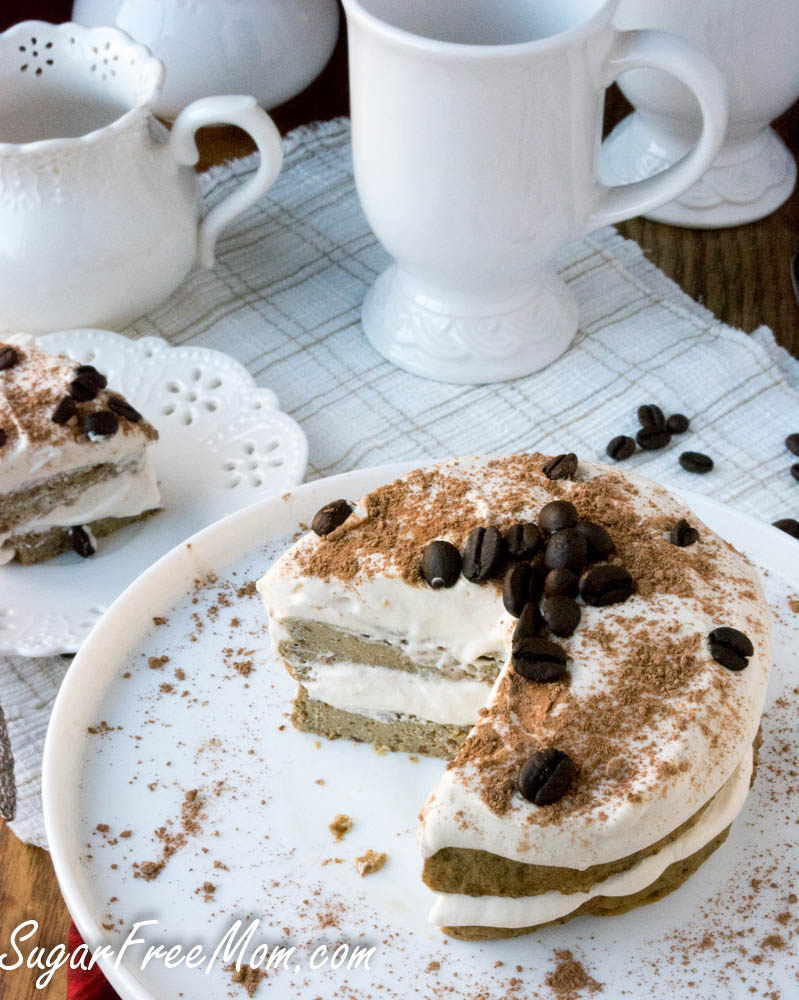 But at least once a year I try. And I go with my man to his beloved fishing and boat shows that comes once a year.
I don't fish. I don't like anything about fishing. Except I like to eat fish.
I'm not much into boats either. I don't have sea legs. I get sick on boats. But I love my hubby and he has a dream.
A dream to one day own a boat. For fishing and for the family for leisure ( ahem, what? I don't know about that!)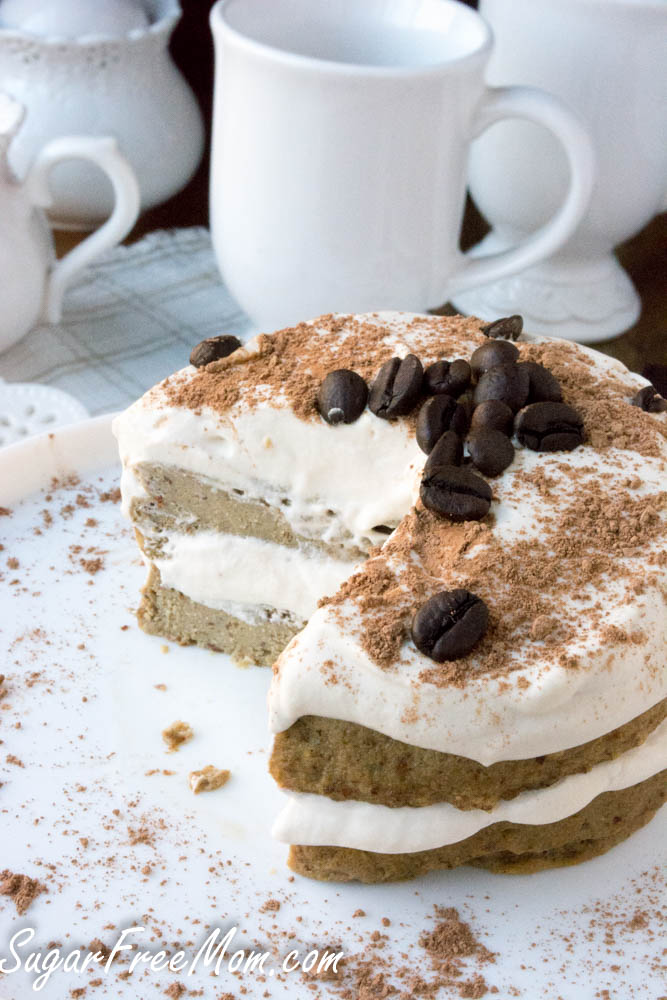 So I do the things that would make him happy and I join him on these excursions with disregard for my comfort.
Coffee in hand and I'm just a happy girl.
And I also make him things I don't necessarily like to eat or very rarely. One of them happens to be tiramisu. When we were newlyweds without kids we went to Europe and stayed with friends in Germany. This Italian friend of mine living in Germany made an incredible homemade tiramisu that my husband will never, ever forget. He has begged me for it since and that was 19 years ago.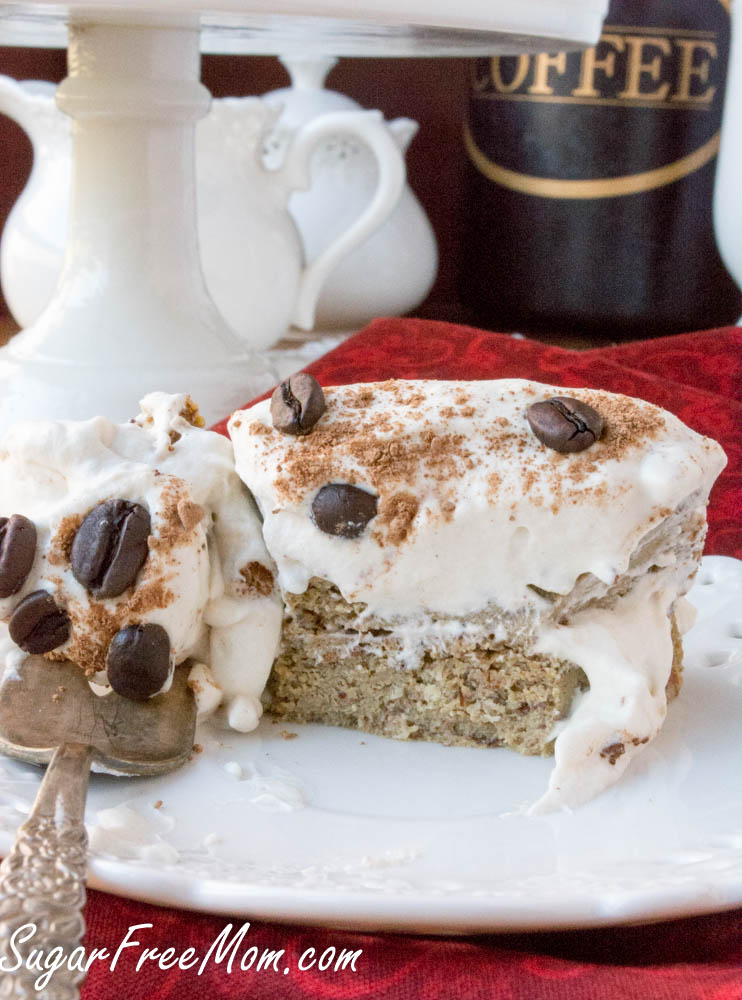 While I never have made the authentic, but too much work in my mind, traditional tiramisu, I made this for him. And this is good enough. And he ate it up and he was happy. And I will make it whenever he wants because it takes just minutes. And that makes me happy. 🙂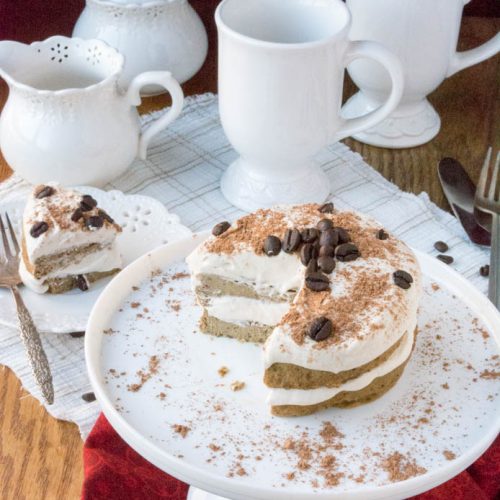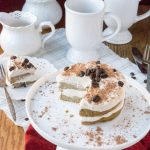 Print
Sugar Free Low Carb Tiramisu Mug Cake
Ingredients
Coffee Syrup
½

cup

hot brewed coffee

1

tablespoon

Swerve sweetener

1

teaspoon

kahlua

amaretto or brandy (optional) or use rum extract
Mascarpone Frosting
2

ounces

mascarpone cheese

2

ounces

heavy whipping cream

Optional Topping: 2 tablespoon unsweetened cocoa powder and coffee beans
Instructions
Whisk the first five ingredients together to make the cake.

Whisk the rest of the ingredients for the cake in a another bowl then stir well to combine with the dry.

Grease two shallow ramekins, I used quiche ramekins.

Pour batter evenly into each dish.

Microwave one cake at a time for 1 minute, may need additional 30 seconds if using a deeper dish as opposed to a shallow one.

Once cooked poke some holes all around the cake using a skewer or toothpick.

Stir the coffee syrup ingredients together and use just half the amount to soak the cakes in their dish. Allow to cool completely before continuing.

Place the frosting ingredients into a stand mixer and add the remaining coffee syrup.

Blend until completely smooth. Taste and adjust the sweetness of the frosting.

Spread half the frosting over one cake. Layer the second cake over the first and spread the rest of the frosting on top.

Decorate with optional toppings if desired.

Refrigerate for at least 30 minutes to an hour before serving.
Nutrition
Serving:
1
g
|
Calories:
220
kcal
|
Carbohydrates:
2.1
g
|
Protein:
5.7
g
|
Fat:
22.2
g
|
Saturated Fat:
10.4
g
|
Cholesterol:
142
mg
|
Sodium:
182
mg
|
Fiber:
1.1
g
|
Sugar:
0.2
g
This post is sponsored by Bob's Red Mill, however all opinions are 100% my own. Thank you for supporting the brands I enjoy working with.