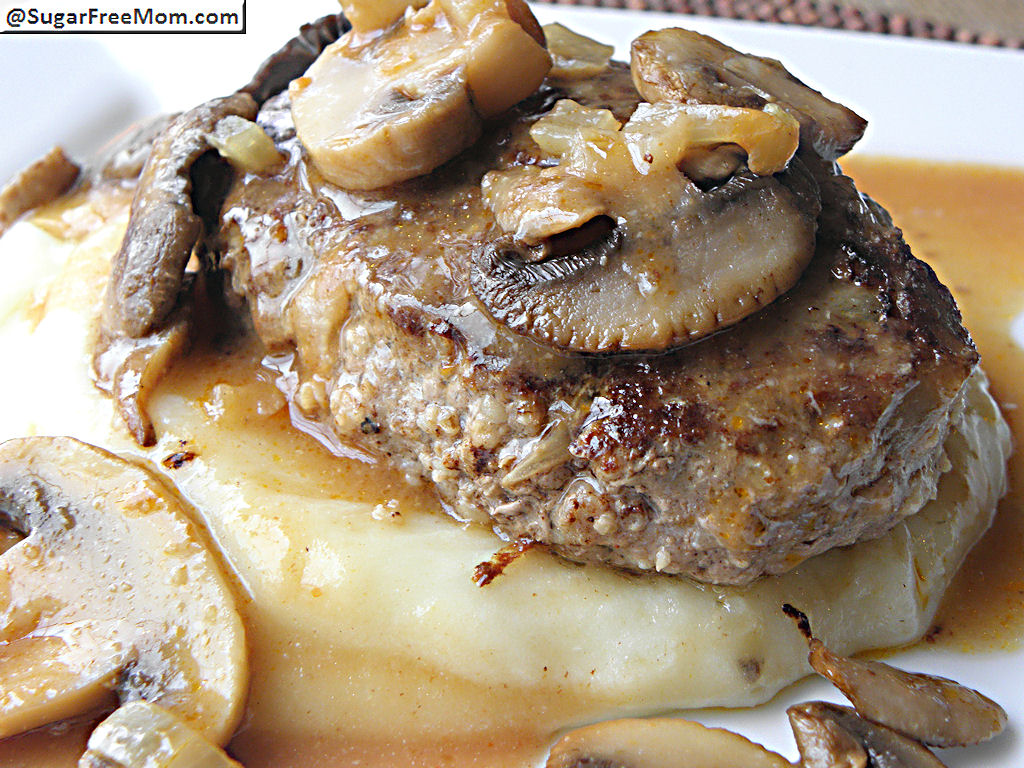 When you have a family and know the meals they love, it becomes easy to make a weekly menu. Very helpful during a busy week of activities. Unfortunately it can tend to get a bit boring at times as well.
Making a brand new recipe for the family though can be risky business! You just don't know the outcome of the little people in your life ( or the boyfriend or hubby) who will either give it a thumbs up or down. My kids have learned to be a bit more open minded since I love variety and love to try new things every week. They are also pretty honest as is the hubby.
This recipe is one of those instances of treading on new territory! I had never made this before until about a month ago as I was getting bored with our standard meatloaf. I've made it a few times now. The typical way with all beef. A half and half version using some beef and some ground turkey and now my healthier version seen here. The family says this last version is the best and I'm happy to say it is using ALL ground turkey!
WIN WIN for all of us!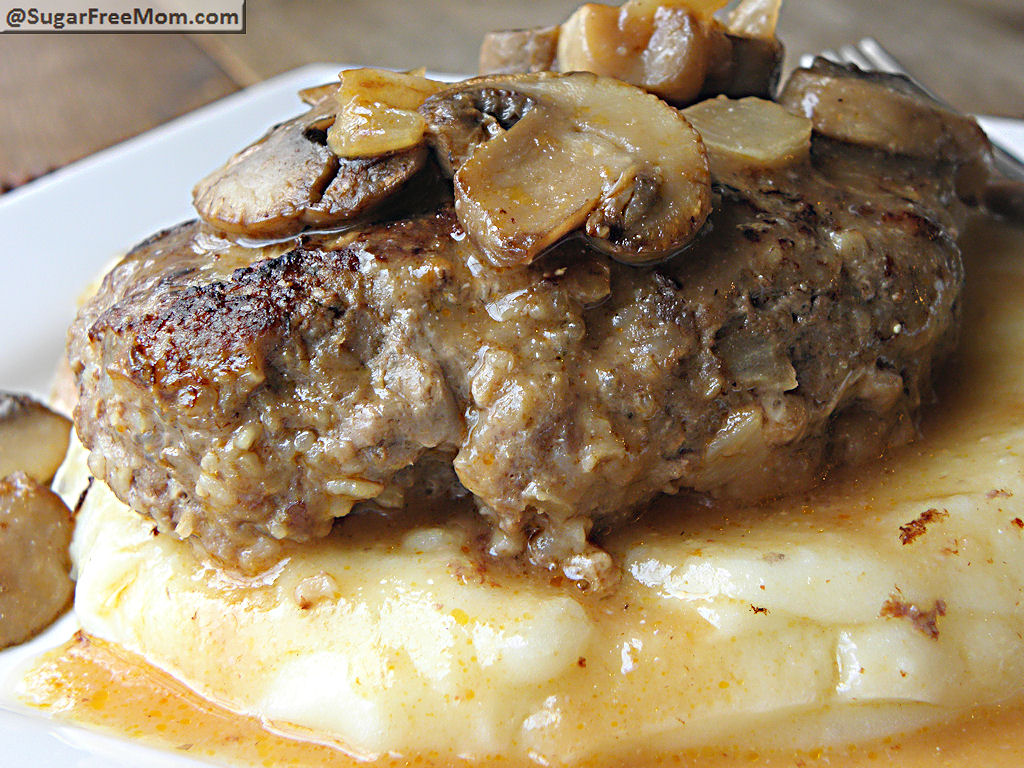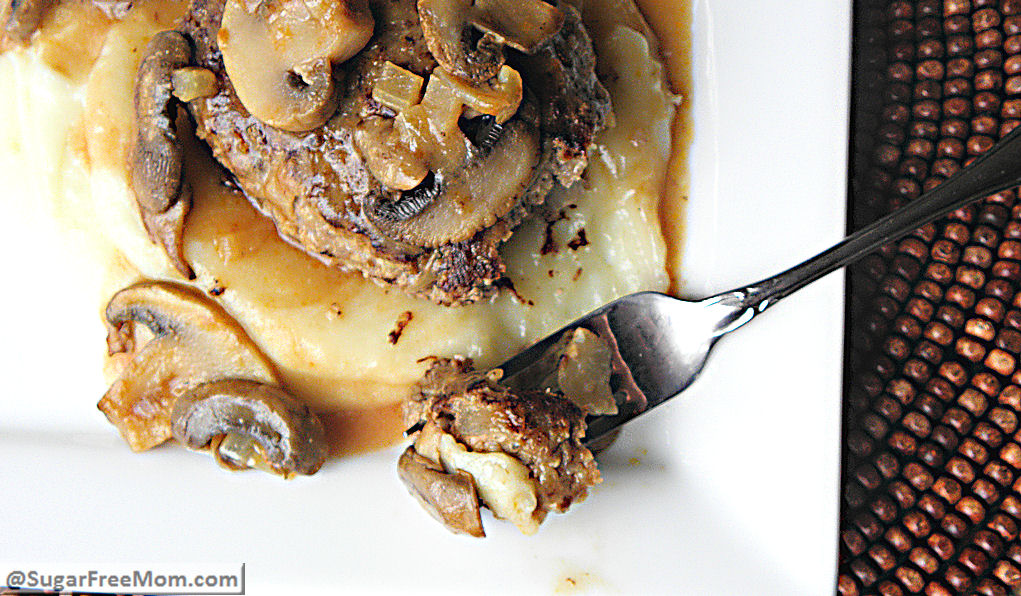 YUMM-O!
Some great sides with this: Roasted Butternut Squash & Apple Risotto, Baked Fennel Gratin, Roasted Asparagus wrapped with Prosciutto or Spiced Cabbage & Onions.
Recipe adapted from Food Network.com.
Healthier Salisbury Steak
Author:
Prep time:
Cook time:
Total time:
Ingredients
2 teaspoon oil
1 cup chopped onion
8 ounces sliced mushrooms
1 teaspoon minced garlic
2 pounds ground turkey, 93% lean
½ cup steel cut oats, quick
3 egg whites
2 cups beef broth
½ teaspoon salt
¼ teaspoon pepper
2 tablespoons flaxseed meal
2 tablespoons grated Parmesan
The Gravy
2 tablespoons whole wheat flour
3 tablespoons marinara sauce, bolognese sauce or tomato paste
1 teaspoon red wine vinegar
2 teaspoons Worcestershire sauce
1 teaspoon ground mustard
1 teaspoon garlic powder
¼ cup water
fresh chopped parsley
Instructions
Saute onions, mushrooms, minced garlic with oil in a large pan until onion is softened.
Remove from pan and set aside.
In a large bowl mix together turkey, oats, egg whites, garlic powder, salt, pepper, flaxseed, Parmesan and ½ cup beef broth. Add a ½ cup of the cooked onion to this mixture if you like.
Shape into 8 ovals.
Brown patties in the same pan you used for the onions until browned on both sides.
Return onions and mushrooms to the pan with the patties. Keep the heat on low while you prepare the sauce in a small bowl.
Mix together the rest of the broth, tomato paste or sauce, vinegar, water, Worcestershire sauce, mustard, garlic powder and flour in a small bowl.
Pour this mixture into the pan with patties, onion and mushrooms. Cover and cook on low for 15-20 minutes.
Serving size:
1
Calories:
260
Fat:
13g
Carbohydrates:
11g
Fiber:
2g
Protein:
25g
Notes
Weight Watchers PointsPlus: 7*
Serve with Homemade healthy Garlic Mashed Potatoes with a sneaky hidden veggie!