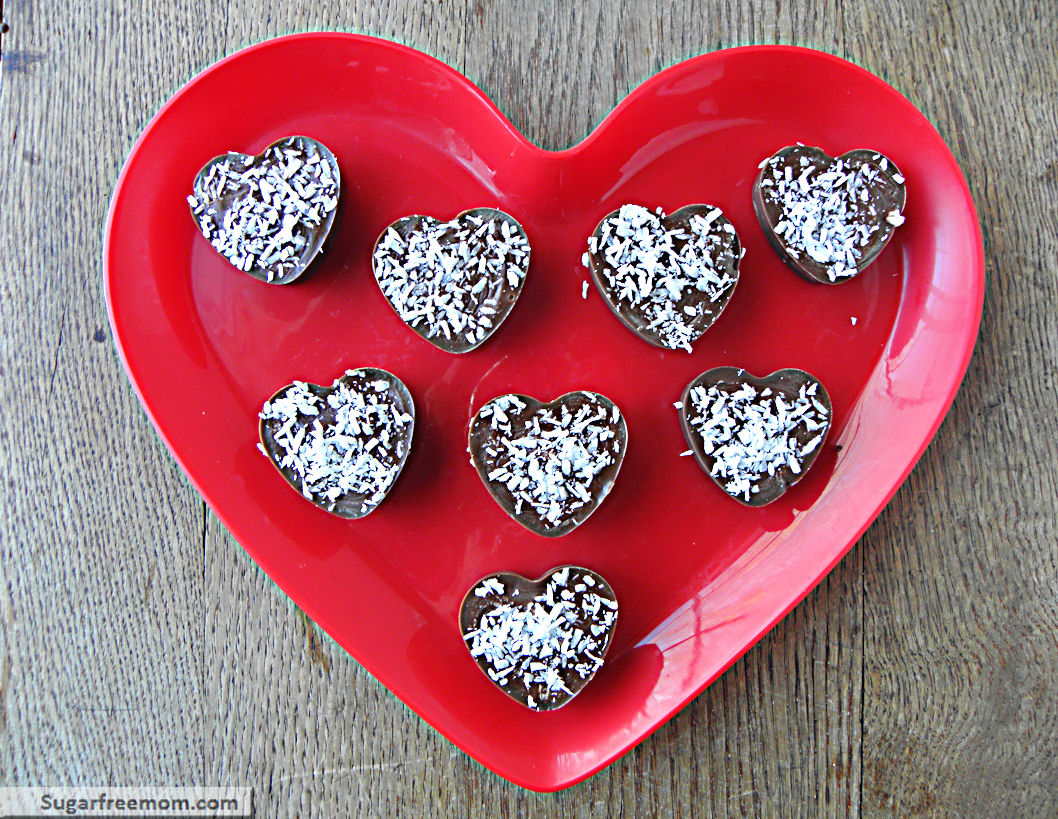 Four ingredients and about 10 minutes of your time is all you need to make these little nut free Valentine candies!
The popular name might be MOUNDS, the nut free version of Almond Joy, remember those? Well, these are for all of you and your family who have nut allergies like my boys!
Delicious, delightful and easy!
You can use regular chocolate chips if you like instead of the carob ones I chose to use. If you can find grain sweetened chocolate chips, even better. I've had no luck at Whole Foods or online. I opted for the sweetened carob chips made from beet sugar as opposed to unsweetened carob chips, for the sake of time and convenience. 🙂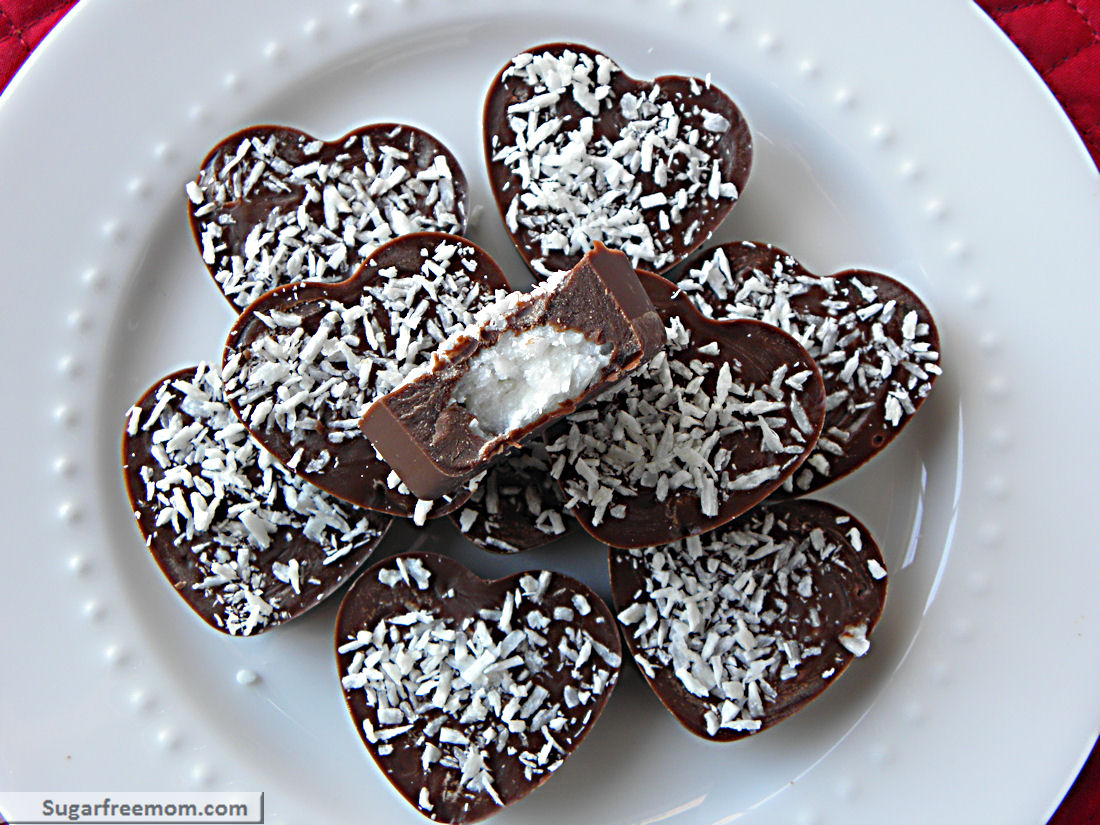 This recipe is a simple adaption of the Valentine Peanut Butter Cups I posted recently. My boys were so disappointed they couldn't have any. My daughter and hubby on the other hand were thrilled they could keep them all to themselves!
If you or family don't have a soy allergy then soy nut butter would be an option or sun-nut butter made from sunflower seeds. Unfortunately my boys hate them both so I had to think of something else. While walking on my treadmill God gives me the best ideas for recipes! The catchy commercial tune rang in my head, "Sometimes you feel like a nut, sometimes you don't!" The MOUNDS type candy was created in my head and then I had to test it on the picky boys.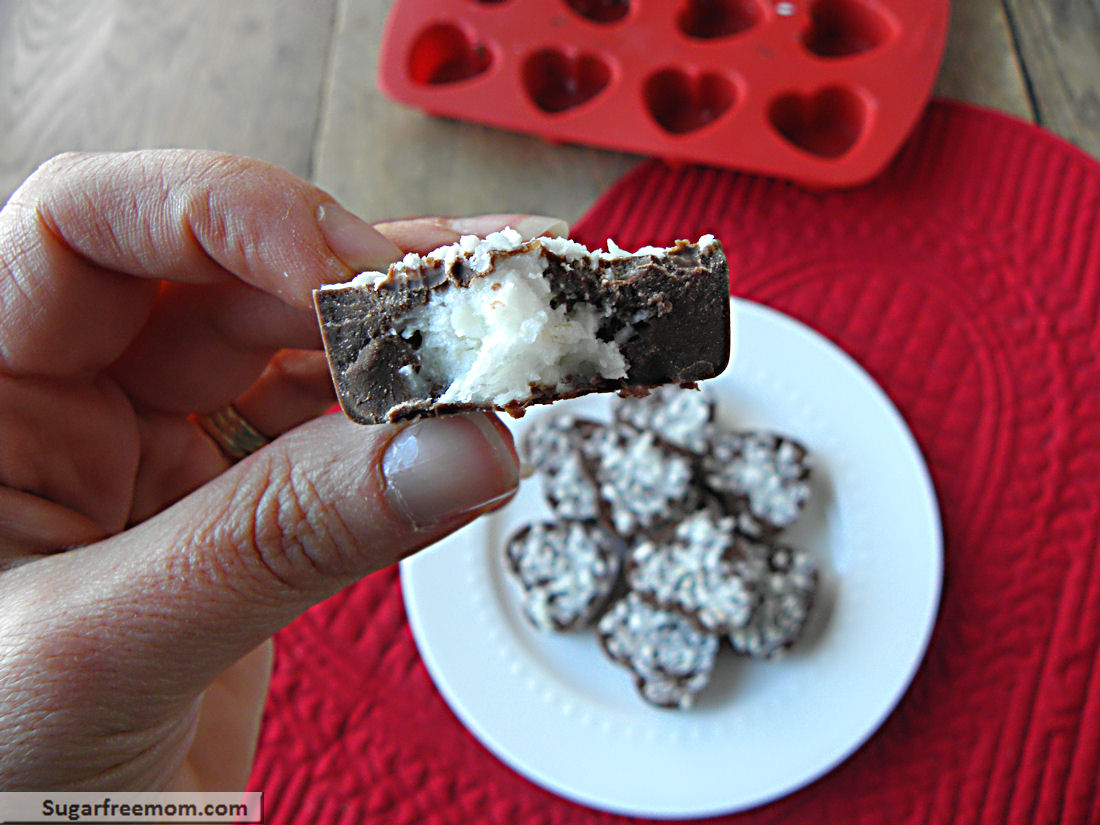 Of course they LOVED them and were so excited they even shared some with sister and daddy, although reluctantly! Even the picky hubby thought they were great, although he is partial to the peanut butter ones of course.
Whichever version you decide to make, double the batch or get more molds! Mine were eaten in a matter of one, maybe two days! They'll never last till Valentines! 😉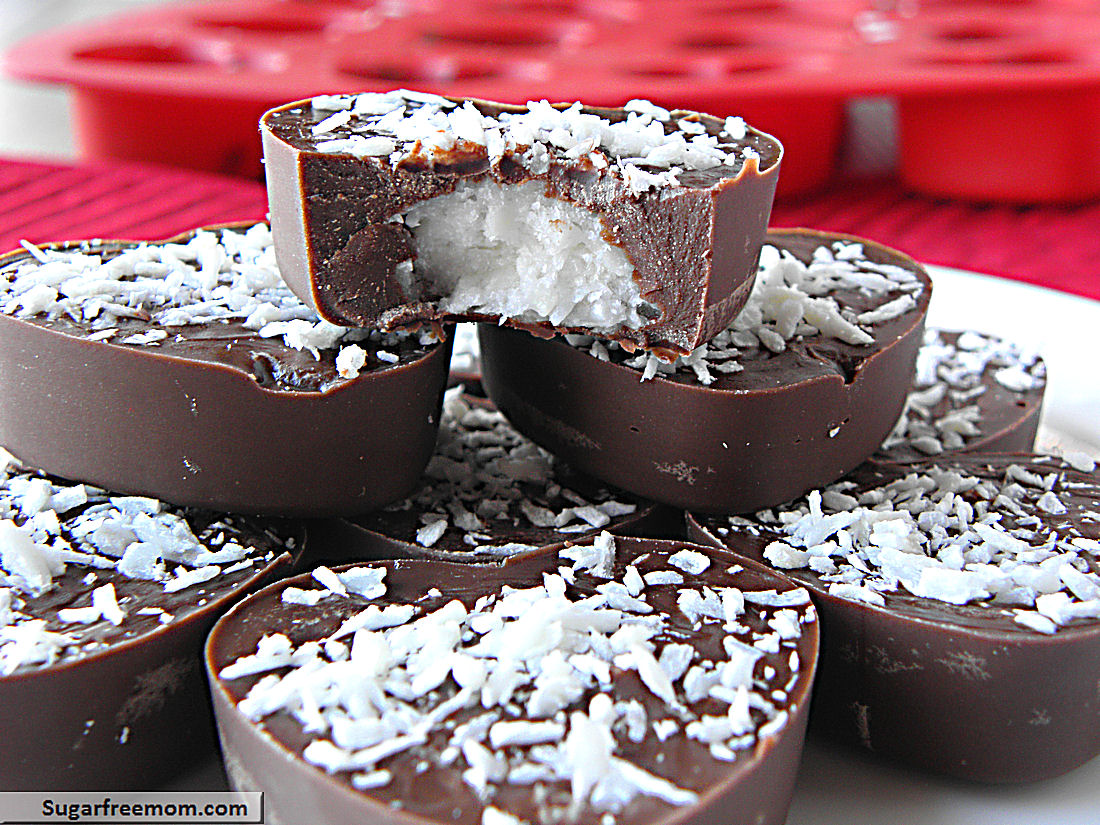 *adapted from my Valentine Peanut Butter Cups [guten free, dairy free, diabetic friendly]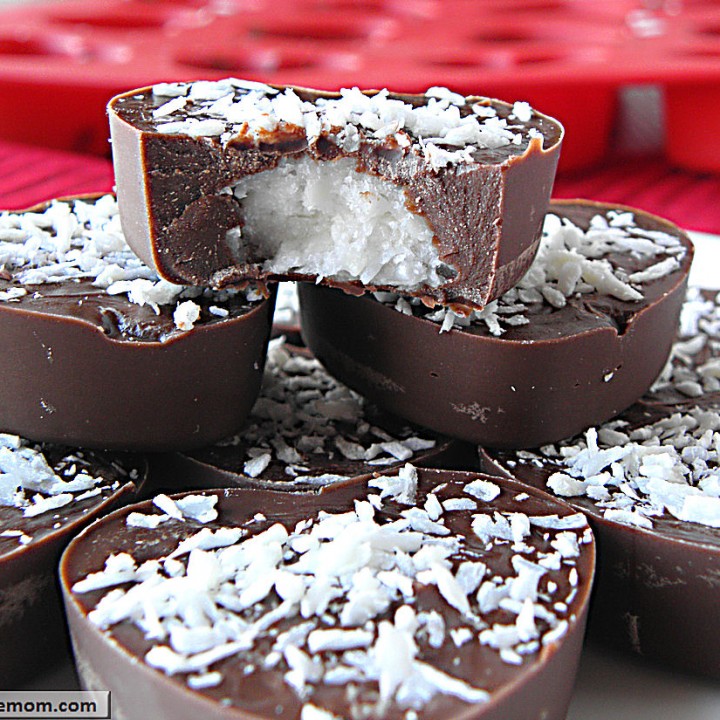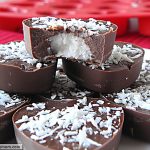 Print
Homemade Valentine Coconut Filled Candy [Dairy, Nut, Sugar, & Gluten Free]
Instructions
In a small bowl melt carob chips and 2 tablespoons of coconut oil in the microwave or in a pot on the stove.

Stir until completely smooth.

In another bowl mix 2 more tablespoons of coconut oil with 2 tablespoons of shredded coconut and stevia.

In a silicone mini valentine shaped mold or mini cupcake liners, fill each with 1 teaspoon of chocolate.

Add ½ teaspoon of coconut mixture.

Cover each with 1 ½ teaspoons of chocolate.

Top with remaining shredded coconut.

Refrigerate for 30 minutes or freeze for 10 minutes.
Notes
Net Carbs: 6.1g If you use unsweetened carob chips instead of sugar-free chocolate chips, your carbs will be 4g per serving.
Nutrition
Serving:
1
g
|
Calories:
103
kcal
|
Carbohydrates:
8.1
g
|
Protein:
1.2
g
|
Fat:
9.5
g
|
Saturated Fat:
7
g
|
Fiber:
2
g