All your favorite Holiday Desserts in an easy to read eCookbook. All Low Carb, Keto, Sugar Free, and Gluten Free!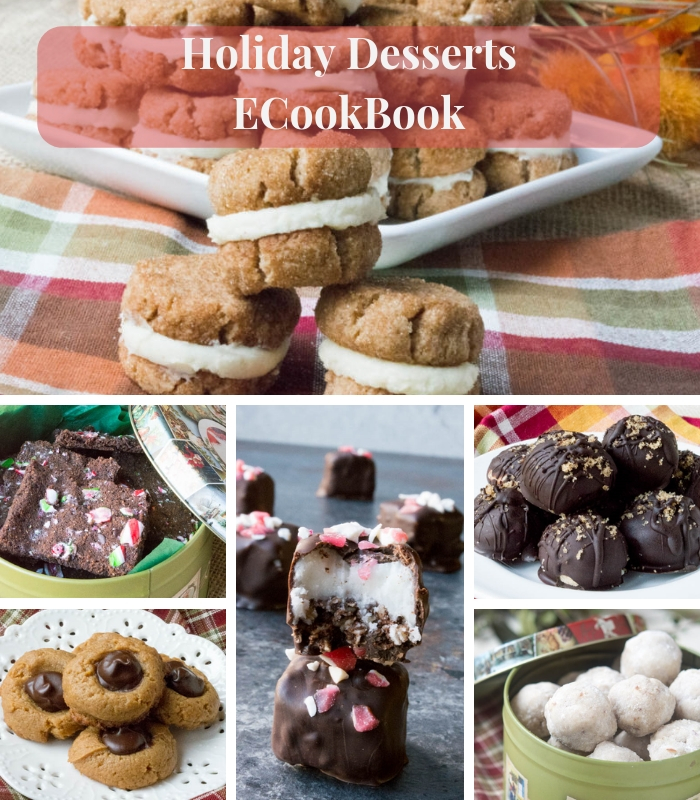 Keto Holiday Desserts
It's the holiday season and that means traditional cookies, bark, and truffles are what we all want. No need to worry about temptation if you're on a low carb or keto diet. This eCookbook has 11 delicious desserts all low carb, keto, grain and gluten free!
What you'll find:
Mint Chocolate Truffles, Peppermint Patty Bites and Snickerdoodle Truffles with a shopping list
(Nut Free) Chocolate Coconut Cookies, Peppermint Brownie Bark, Snickerdoodle Creme Cookies and Chocolate Chip Cookies with a shopping list
(Nuts) Peanut Butter Blossoms, Pecan Snowballs, Haystack Cookies and Cranberry Pistachios cookies with a shopping list
Each category of treats comes with a separate shopping list. The best part about of these treats is that you can bake them ahead and freeze them all! They'll stay perfect for 1-2 months!
The good news for all my VIP Members is that they received it for FREE! Not a VIP Member? You can check out more about it here.
Get your Holiday Dessert eCookbook Below for just $4.99!