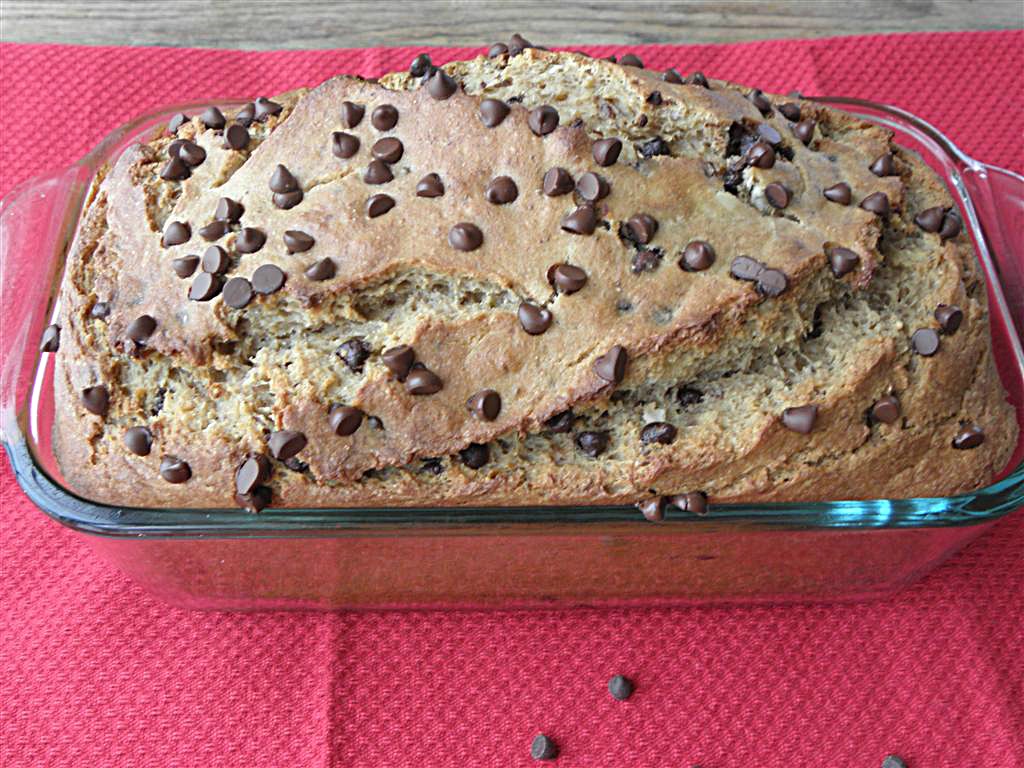 A few readers were wondering whether my Sugar Free Chocolate Chip Banana Mini Muffins could be made into a loaf as a banana bread. And the answer is .....of course it can! It is a HUGE loaf as you can see here. This needs more baking time as opposed to the mini muffins, but who cares! This is more of a dessert if you ask me. If I were making this for breakfast I would take out the chocolate chips for my kiddies, just prefer to not have them eat chocolate in the morning! The mini muffins are a perfect afternoon snack and so is this bread, yum! This can also easily become gluten free by substituting the white whole wheat flour for your favorite gluten free flour. Let me know if you do, I"d love to hear from you!
Nutrition Info with chocolate chips
Servings: 10* Calories: 219* Fat: 10g* Fiber: 4g* Carbs: 31g* Protein: 6g* Points+: 6*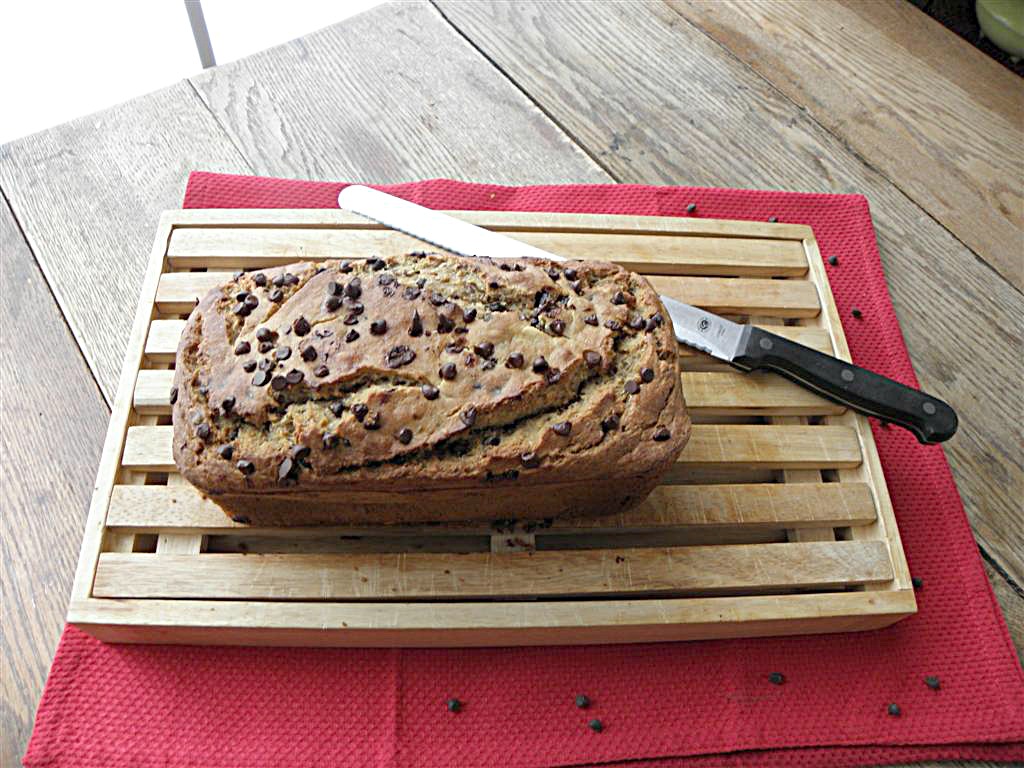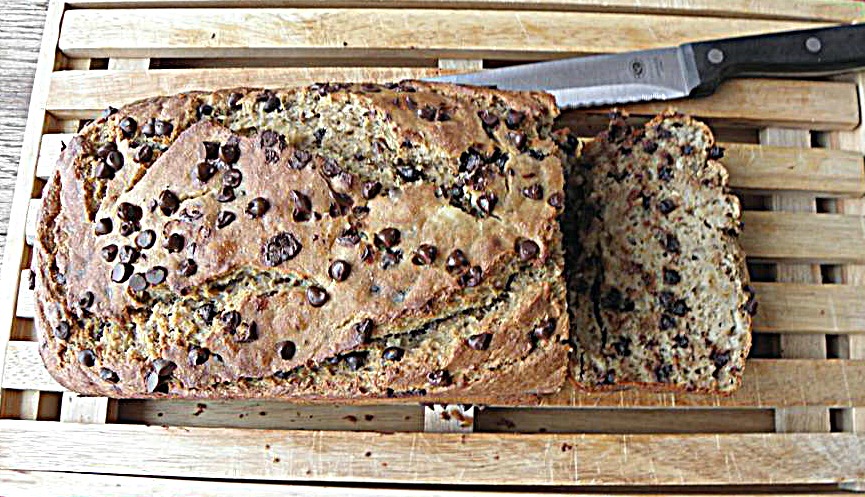 If you'd rather have a healthier version of this why not try my sugar-free Blueberry Banana Bread which is just as good or even a Gluten Free Banana Bread!
Nutrition Info is without chocolate chips.
Stevia Sweetened Chocolate Chip Cream Cheese Banana Bread
Author:
Prep time:
Cook time:
Total time:
Ingredients
3 very ripe bananas, mashed
2 eggs
4 oz cream cheese, light, softened
2 c. white whole wheat flour
1 tbsp. flaxseed meal
½ c. applesauce, unsweetened
½ c. milk of choice ( I used 1%)
1 tsp. vanilla extract
1 tsp. baking powder
1 tsp. baking soda
6 packets [url href="http://iherb.com/p/5270?at=0&rcode=yaj035" target="_blank"]stevia, powdered[/url] or ½ c. honey
½ tsp. salt
optional: 1 c. chocolate chips
Instructions
Preheat oven to 350 degrees.
In a stand mixer, add eggs, vanilla, milk, applesauce and stevia or honey and blend well.
Add bananas and cream cheese and mix until combined.
In another bowl combine flax, flour, salt, baking powder and baking soda and mix well.
Mix one cup flour mixture to mixer. Add the other cup of flour mixture and mix until its all incorporated. Add the chocolate chips now if using any.
Spray a loaf pan with nonstick cooking spray and pour mixture into pan.
Bake for 75 minutes until a toothpick in center comes out easily with just a few crumbs.
Serving size:
1
Calories:
114
Fat:
4g
Carbohydrates:
18g
Fiber:
3g
Protein:
4g
Notes
Weight Watchers PointPlus: 3*[br]Sugar-Free chocolate chips can be found at Whole Foods sweetened with stevia by the brand Lily's.
link