This Homemade Keto Electrolyte Drink is a fantastic way to get in vitamins and minerals and you can control the sweetness using your favorite sugar free sweetener. It also costs a lot less to make at home than buying store bought electrolyte drinks.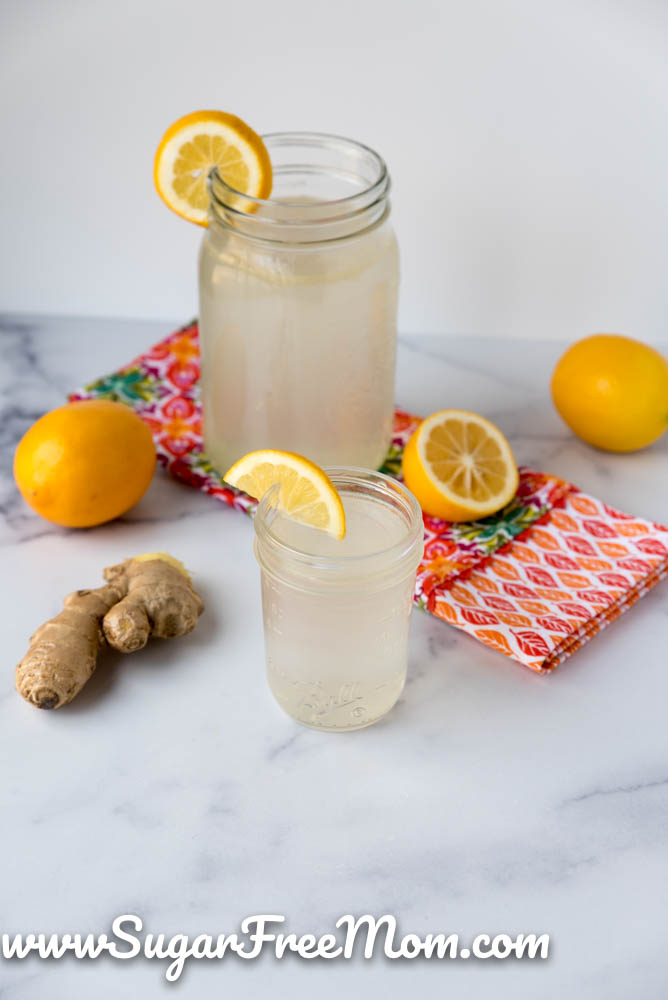 Homemade Electrolyte Drink
Electrolyte drinks have become very popular for those who exercise intensely and want to replenish what the body needs quickly to recover faster and feel great. Most store bough electrolyte drinks contain potassium, magnesium, calcium and sodium but often also contain a ton of added sugar. The one brand that does not contain sugar and uses erythritol instead is Vitamin Zero. It's a brand I use and also let my kids enjoy. I decided to try making this electrolyte drink at home so I could avoid purchasing store bought electrolyte drinks and reduce our usage of drinking from plastic bottles. I found this to be very easy to duplicate at home and tastes amazing with fresh ingredients served in mason jars.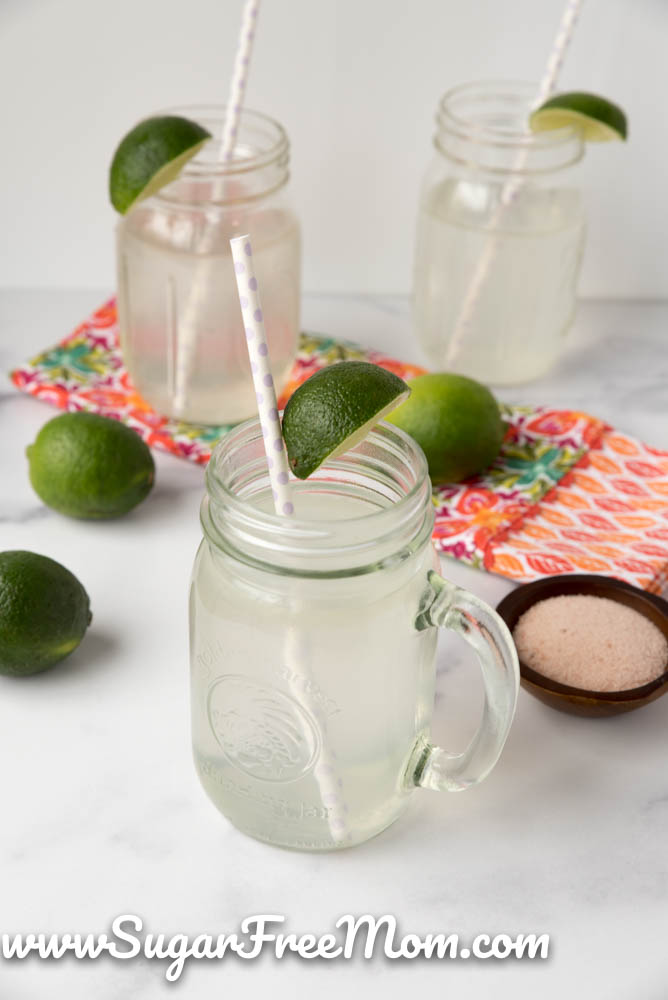 Keto Lime Electrolyte Drink
Limes are a good source of magnesium and potassium. Limes are also high in Vitamin C and help fight infections. If you want to add some fresh mint, which has antiviral and antibacterial properties, even better. But if not, you can still enjoy a fresh, lime electrolyte drink without the mint, and it will still be just as tasty and delicious!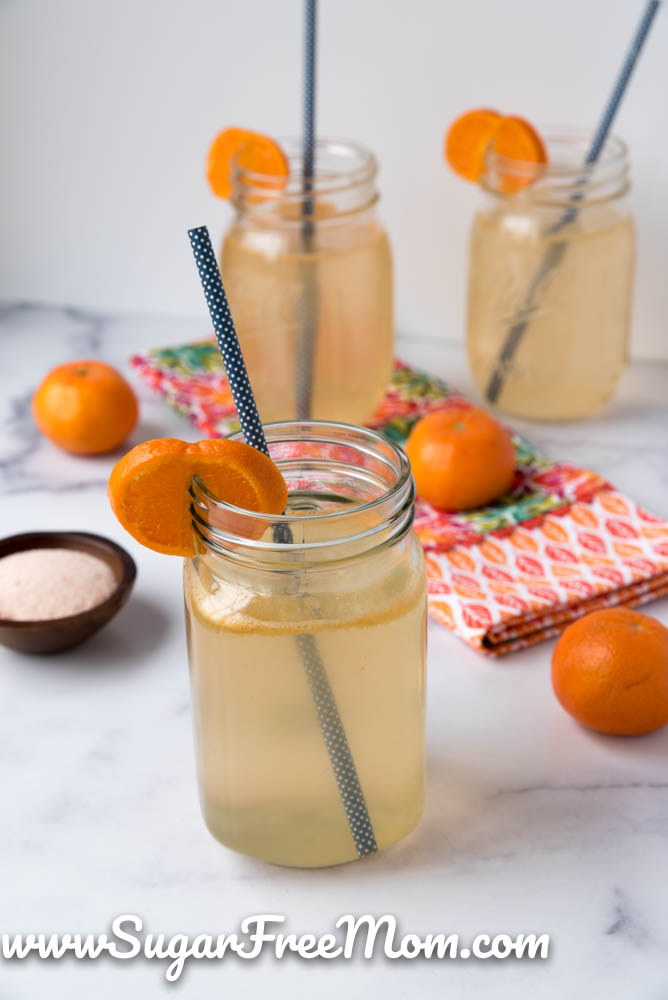 Keto Orange Electrolyte Drink
The juice of a fresh orange, has lots of Vitamin C, potassium and antioxidant as well as folate. Just a small amount of ¼ cup, between 4 servings is all you need to make this keto orange electrolyte drink. Just 2 total carbs per serving.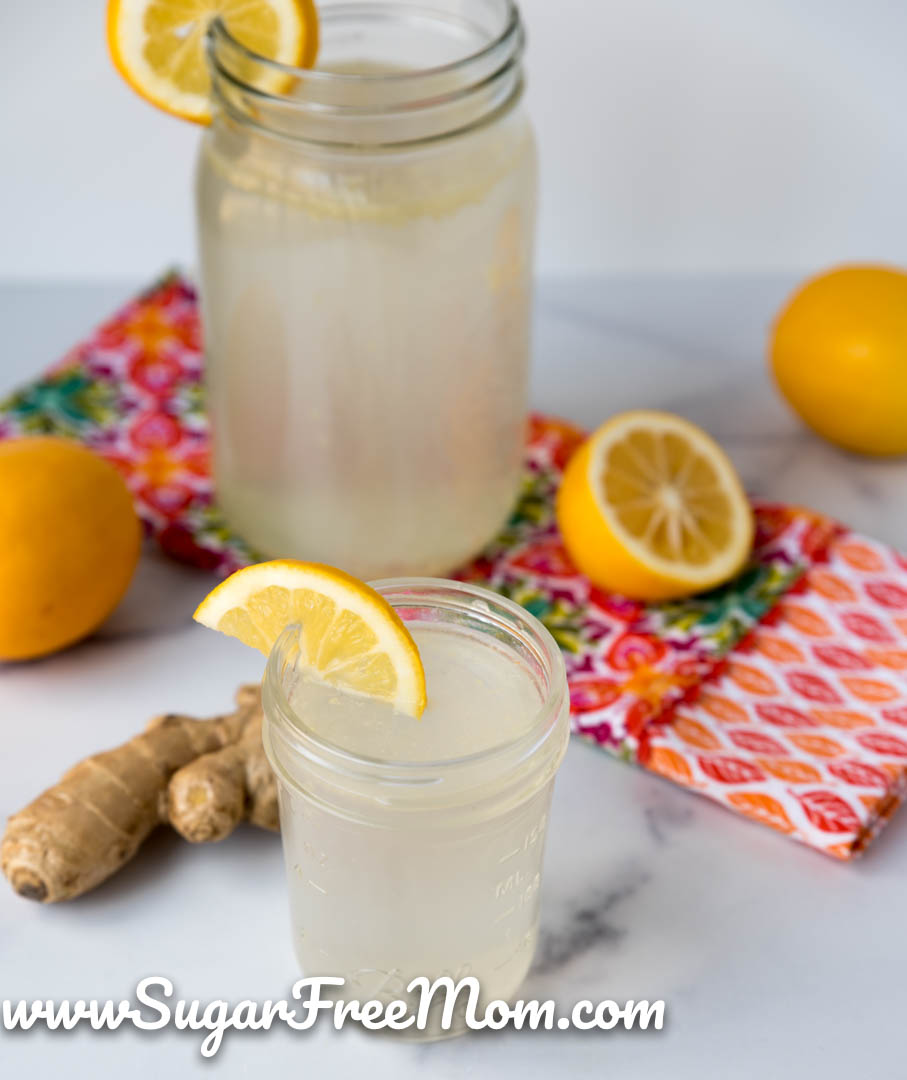 Keto Lemon Ginger Electrolyte Drink
Lemons are not only high in Vitamin C but also antioxidants which can help boost the immune system to fight against germs that cause colds and flu. Ginger is also an antioxidant, anti inflammatory, antibacterial and antiviral. You can purchase fresh ginger, peel it then store in the freezer and just grate when you want some added to any asian dish, like my Quick Chicken Teriyaki.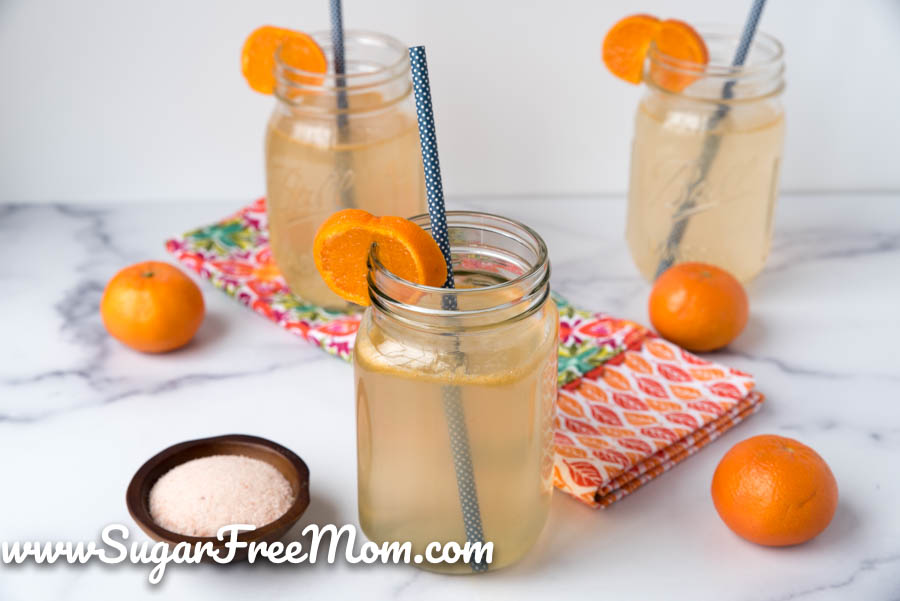 Tools to Make Keto Electrolyte Drinks
Lemon Squeezer- I never felt one of these tools was needed until we started using it every day in our water!! So helpful and squeezing out the juice much better than I've ever been able to do by hand. I highly recommend!
Lime Squeezer- Using this tool to make these electrolyte drinks, saves time as well because you won't have to worry about seeds getting in your drink!
Mason Jars- Glass is the best option to store everything in and use for your beverages.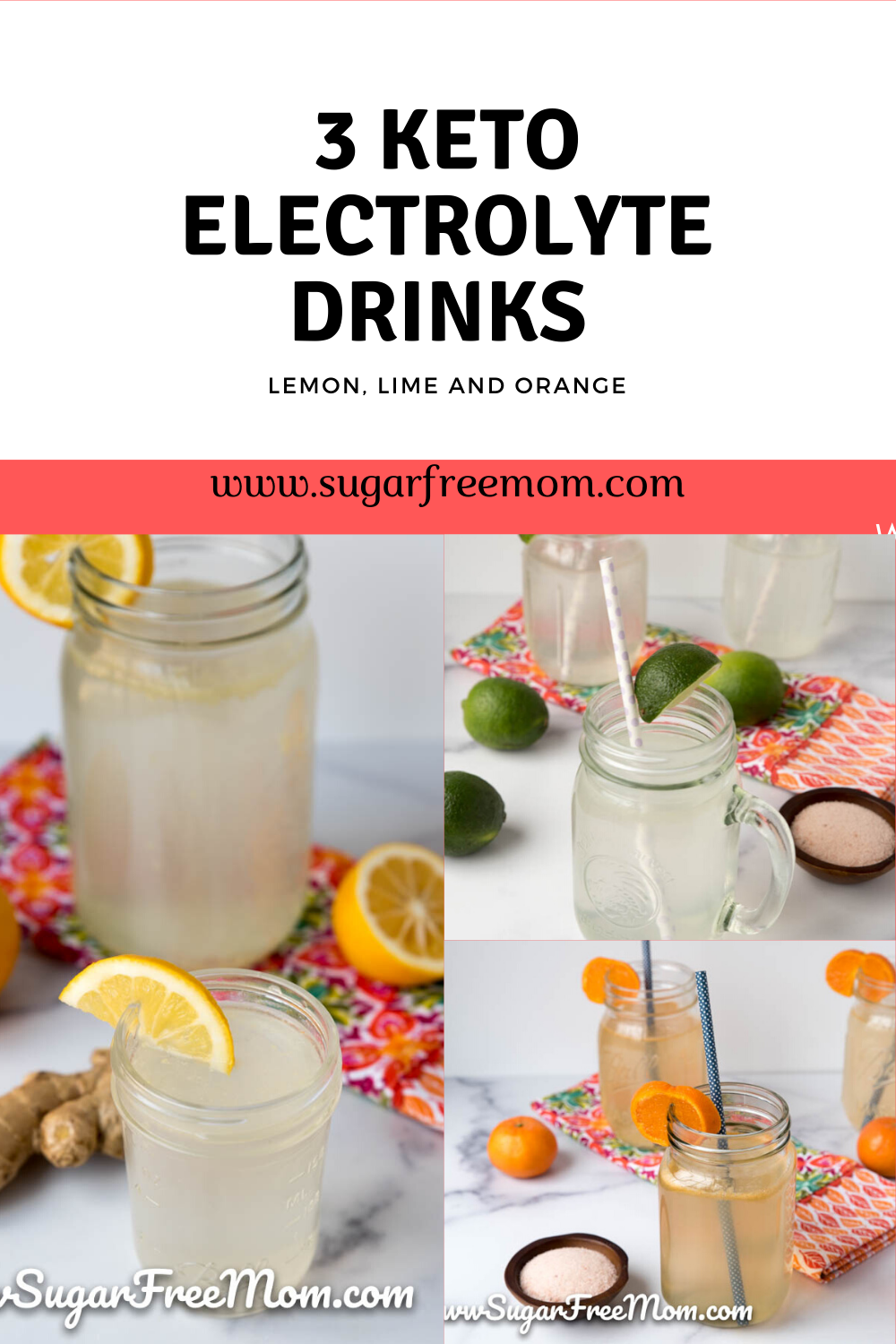 Meal Plan Membership
Make your life simpler and stress free by joining our meal plan membership on a month to month basis or pay for the discounted 1 year membership. Weekly low carb and/or keto meal plans are sent to your inbox every Friday with shopping list. The best part about my meal planning feature is that if you aren't interested in one of the dinner meals you can swap it out for something else! You can even change serving sizes and the shopping list will adjust! It pretty amazing software and I hope you'll take advantage of it. You can have a sustainable low carb/keto lifestyle when you're well prepared and planning meals is the key! LEARN MORE TODAY!
Keto Homemade Electrolyte Drink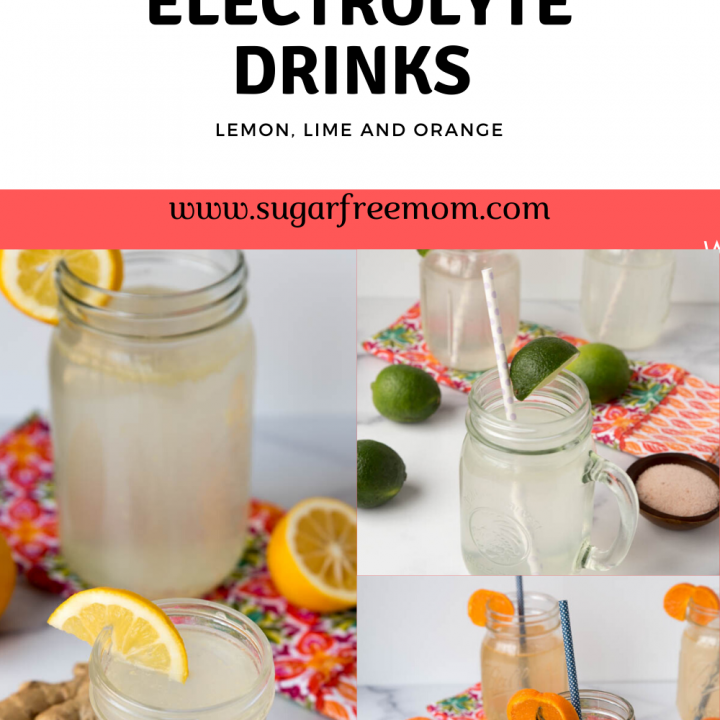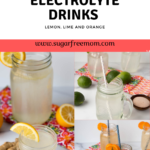 Print
Keto Homemade Electrolyte Drink (Lemon, orange, lime)
Ingredients
Notes
Lemon and Lime: Total Carbs 1g
There are 2 total carbs if using fresh orange juice.
Nutrition
Serving:
1
cup
|
Calories:
4
kcal
|
Carbohydrates:
1
g
|
Protein:
1
g
|
Fat:
1
g
|
Saturated Fat:
1
g
|
Sodium:
158
mg
|
Potassium:
16
mg
|
Sugar:
1
g
|
Vitamin C:
6
mg
|
Calcium:
8
mg