This Post Chronicles my Low Carb Eating on our Family Cross Country Road Trip for a Month!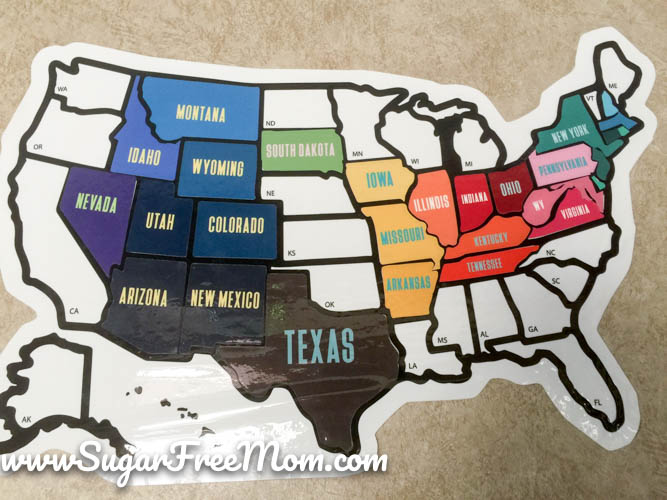 If you've ever taken a road trip, it can often be difficult to find healthy options when you are traveling and truck stops are your only option. Finding some low carb options can sometimes be a challenge, but can be done. I did it with my family for our 1 month USA Cross Country Road Trip and survived!
This post today is everywhere we visited so fair warning, it's a long post with lots of pictures of our destinations and snacks thrown in between!
We bought this cute little USA sticker map for keeping track of our locations, the kids loved it!
We started out trip in Rhode Island and you can check out this post for what I did to prepare and make ahead some snacks and food we could keep in our freezer and fridge in our camper we were pulling. Our first stop was to Lancaster, PA overnight to visit friends of ours then we headed to Knoxville, TN the next day.
Brought my Chocolate Chip Sour Cream Muffins and froze them! Easy to defrost and enjoy with some butter!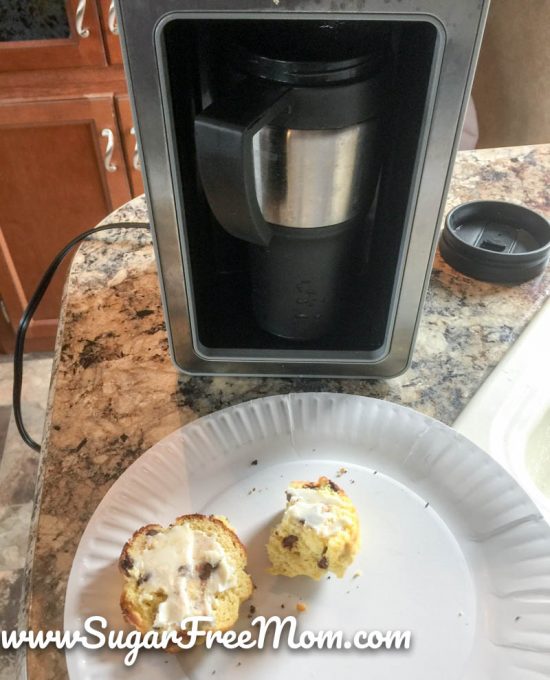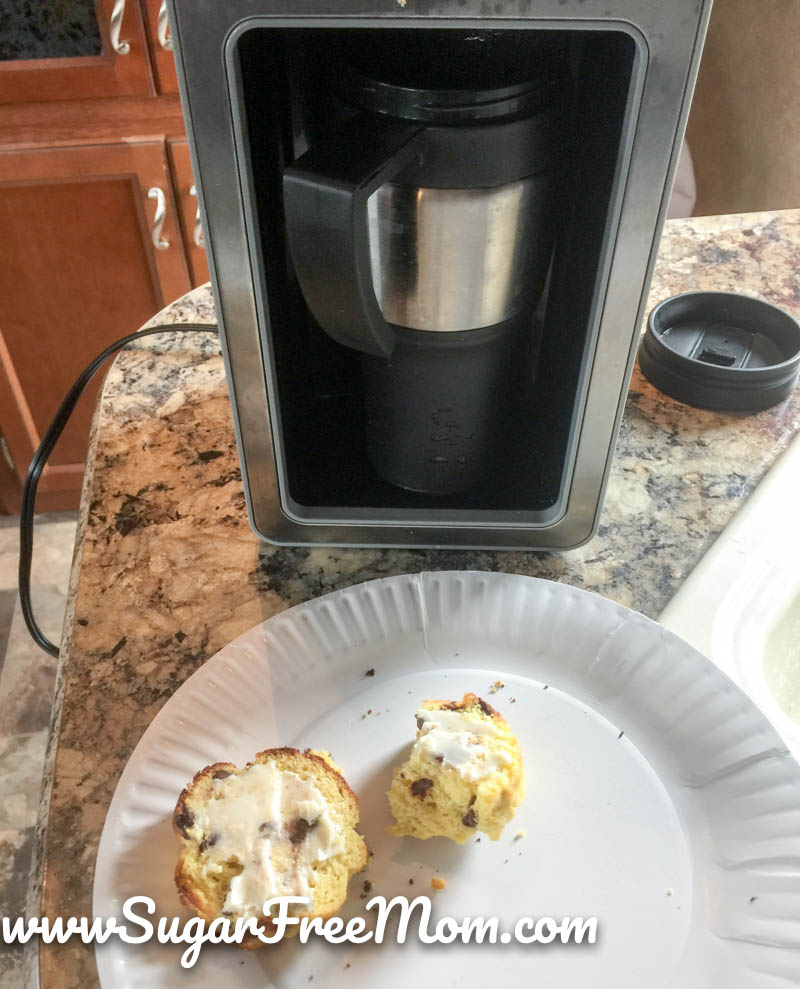 We stayed overnight right in a Walmart parking lot after a long day of driving. But having that option was perfect because it was free and we could stock up on supplies we needed!
Like these for a quick snack in the car!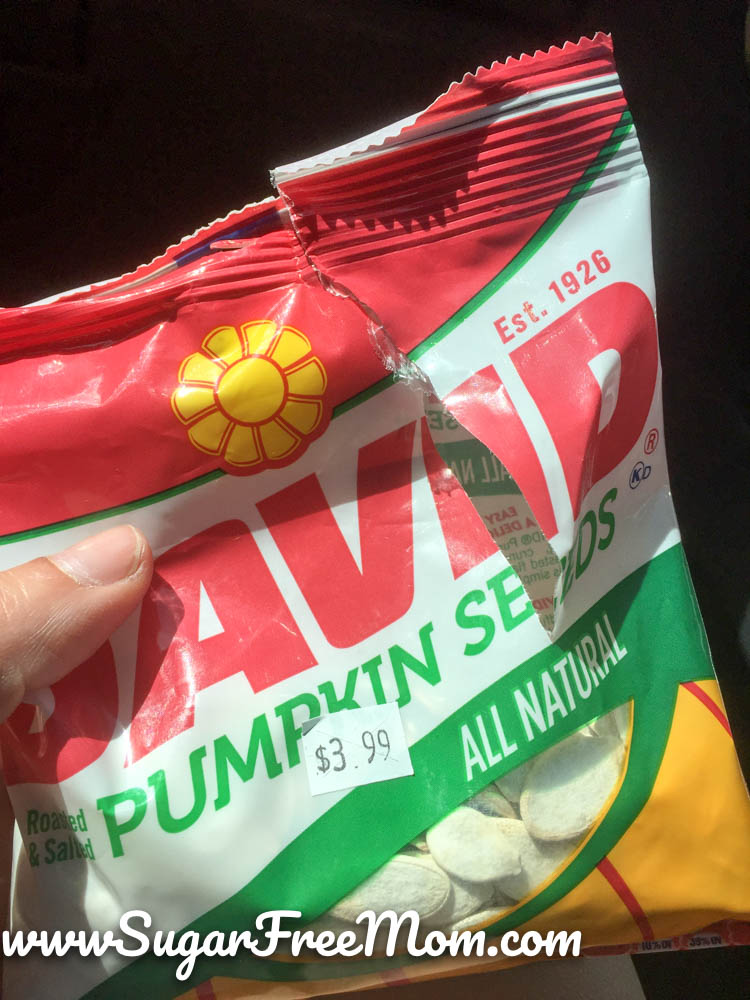 We then headed for Nashville and stayed at Two Rivers Campground about 20 minutes to downtown Nashville, TN.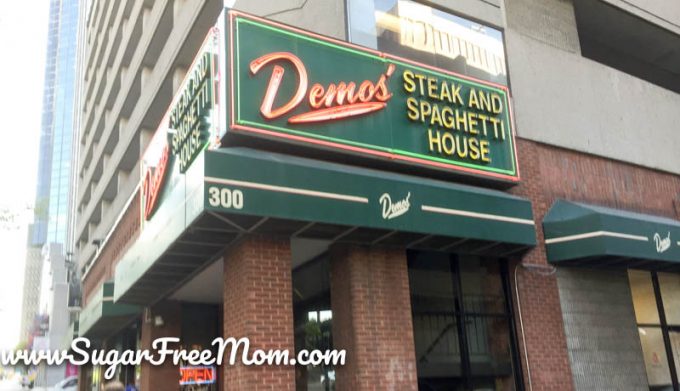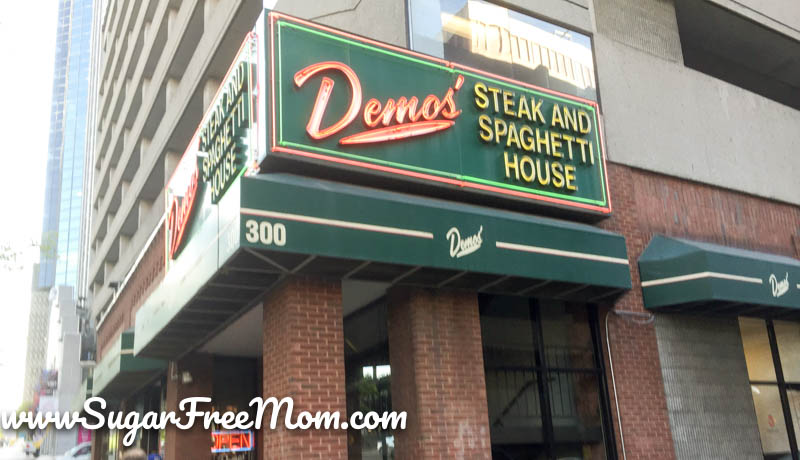 We ate at Demo's Steak & Spaghetti House! Everyone's food was fabulous and I forgot to take a pic of my Grilled Salmon!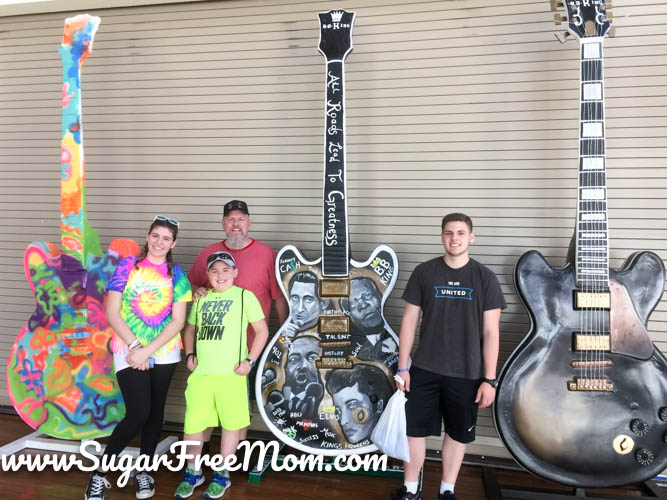 We loved Nashville!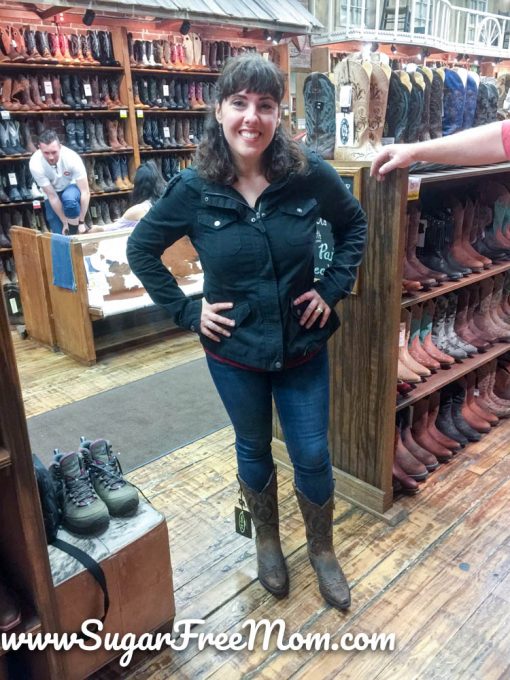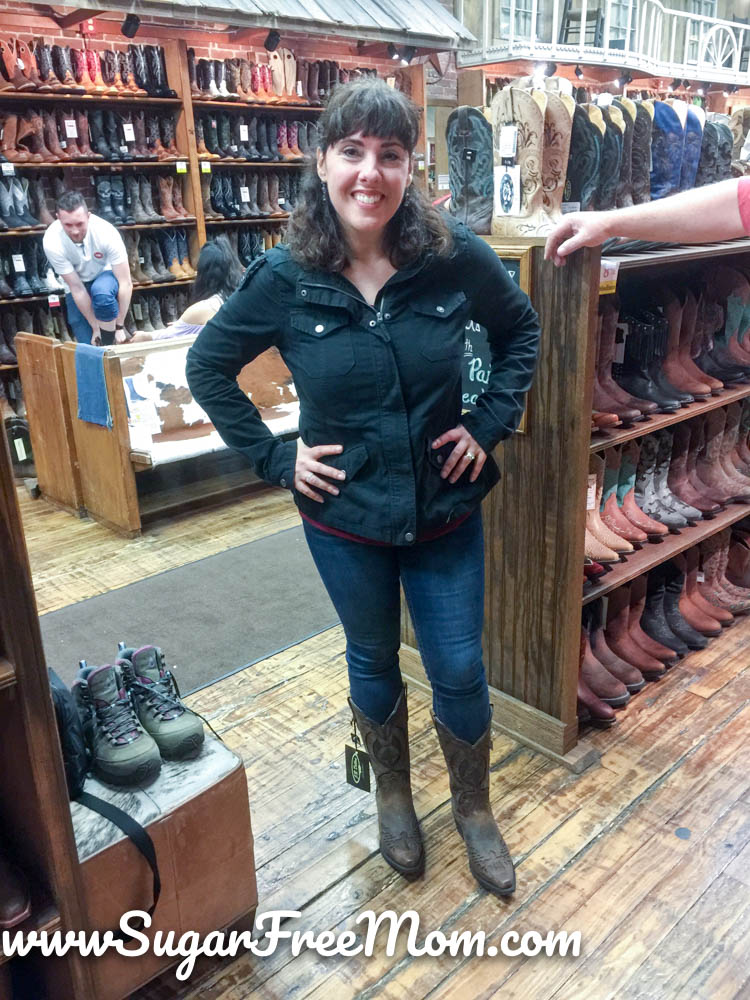 My daughter and I bought our first ever cowgirl boots!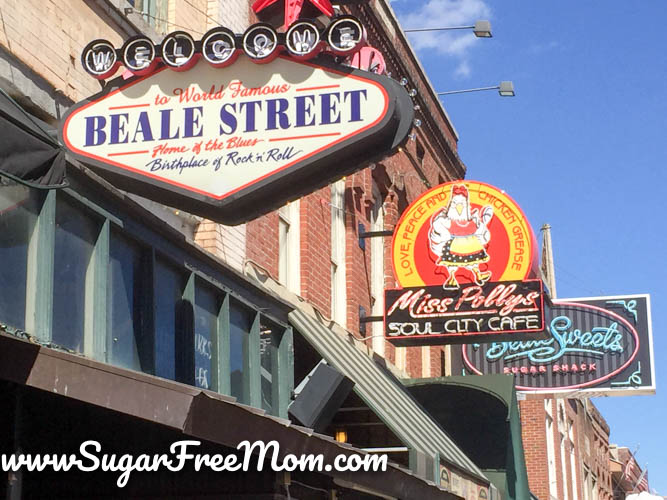 Our next day destination was Memphis!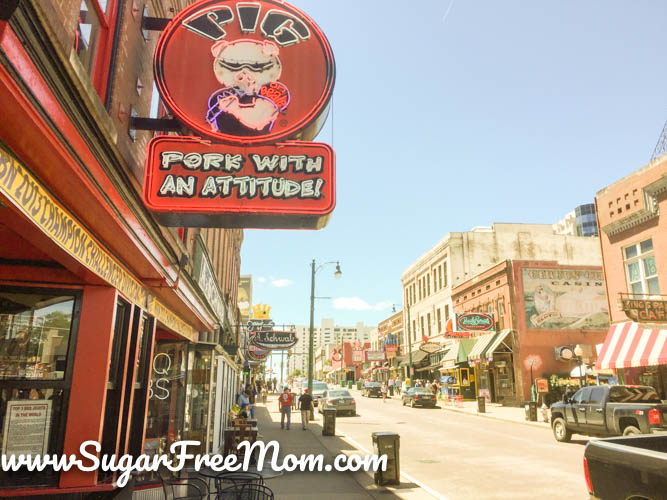 We enjoyed dinner on Beale Street at a BBQ place called Pork with an Attitude!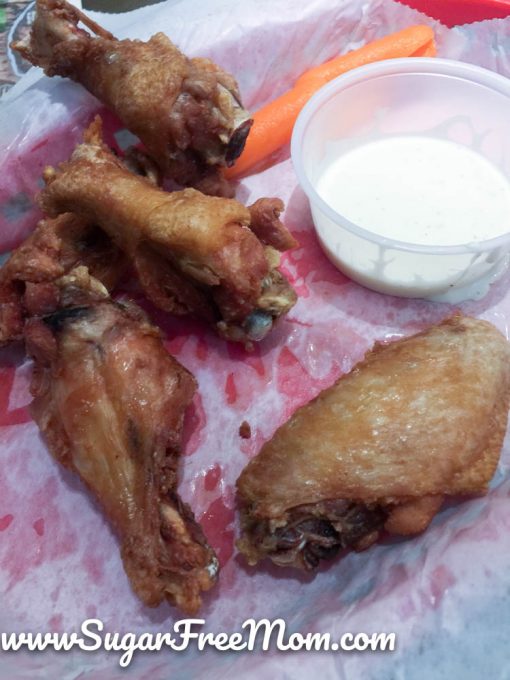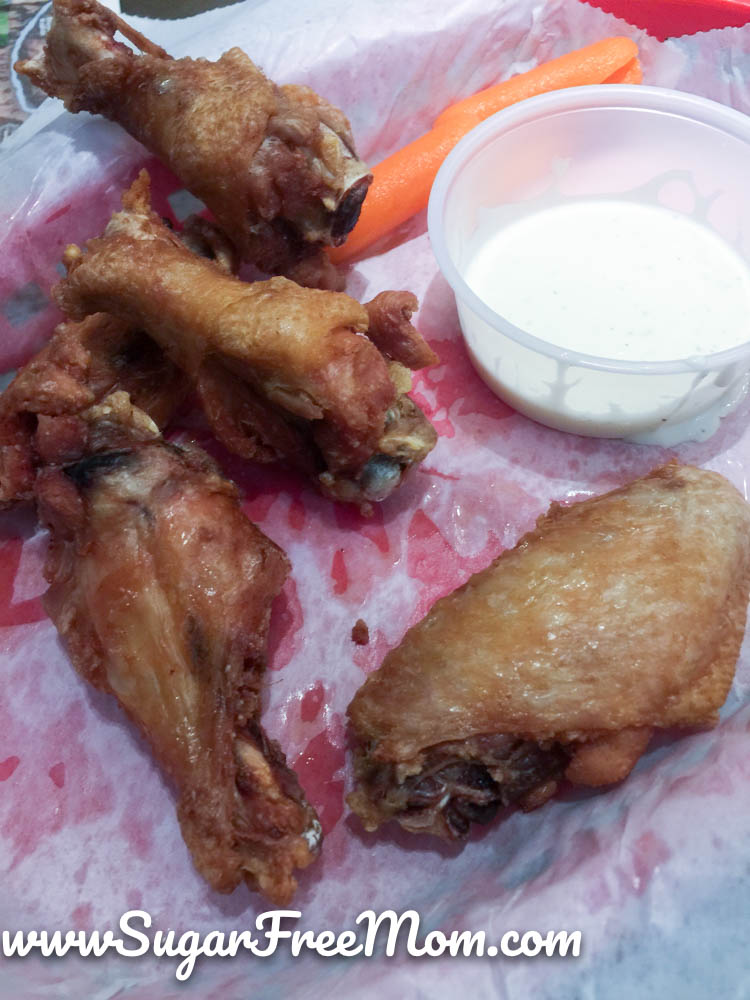 We drove through Arkansas on our way through to Waco, Texas.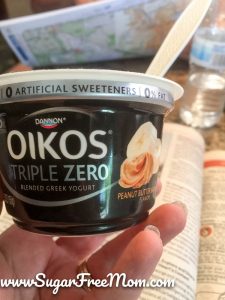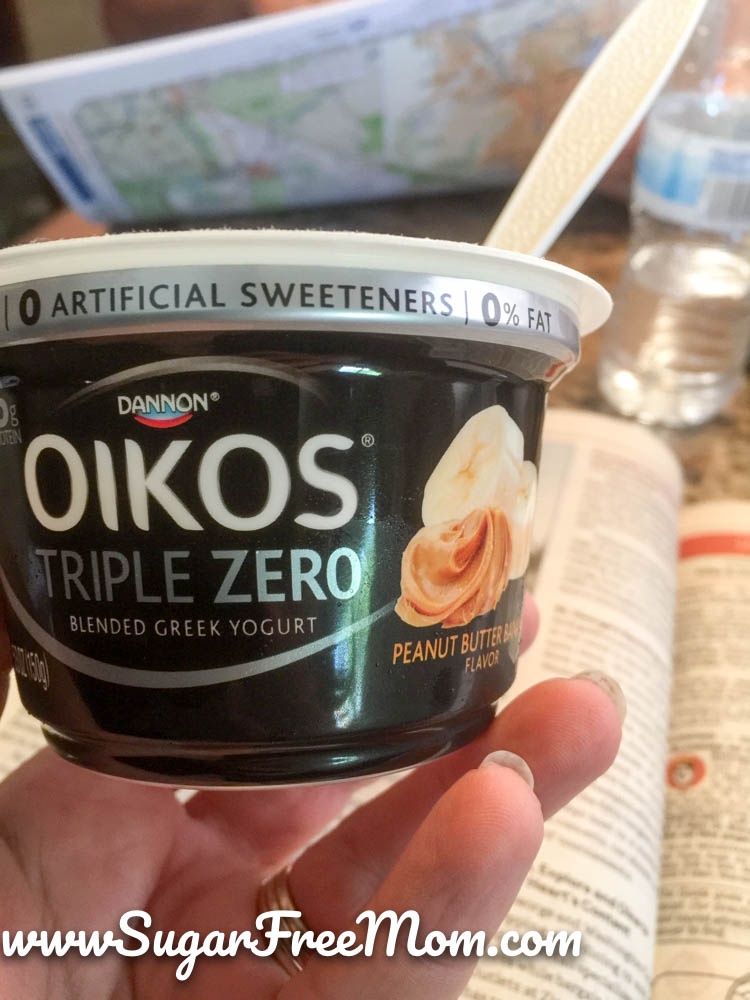 When you've got a cooler these yogurts are helpful to have on hand in case you really can't find anything for breakfast or a snack.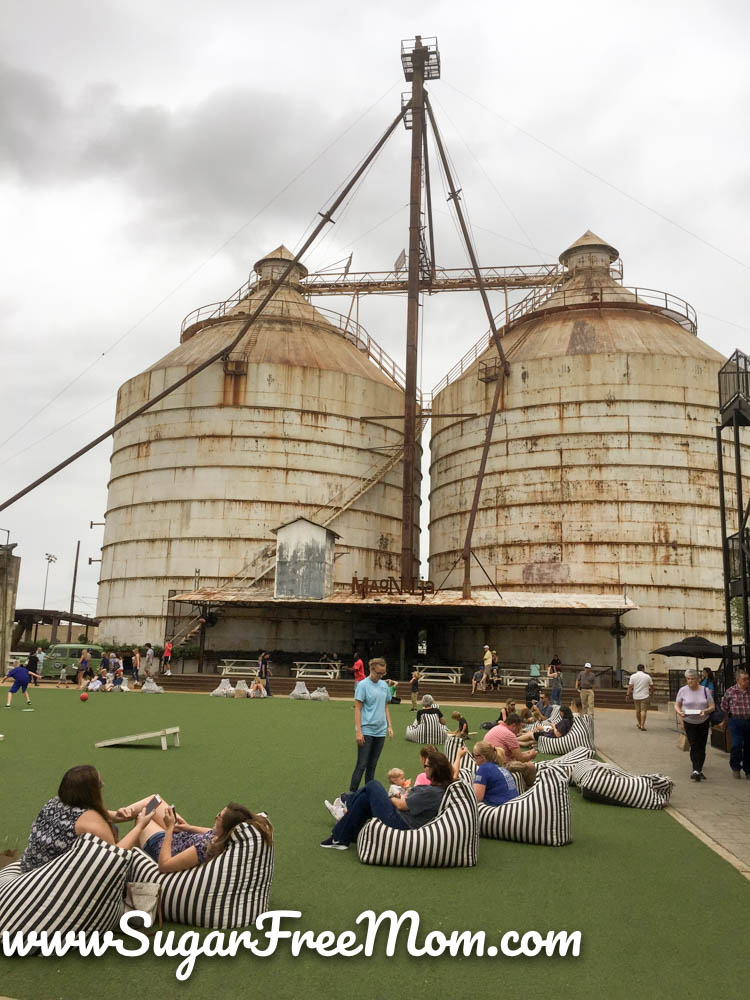 I had so much fun browsing at the Silos from my favorite show, Fixer Upper!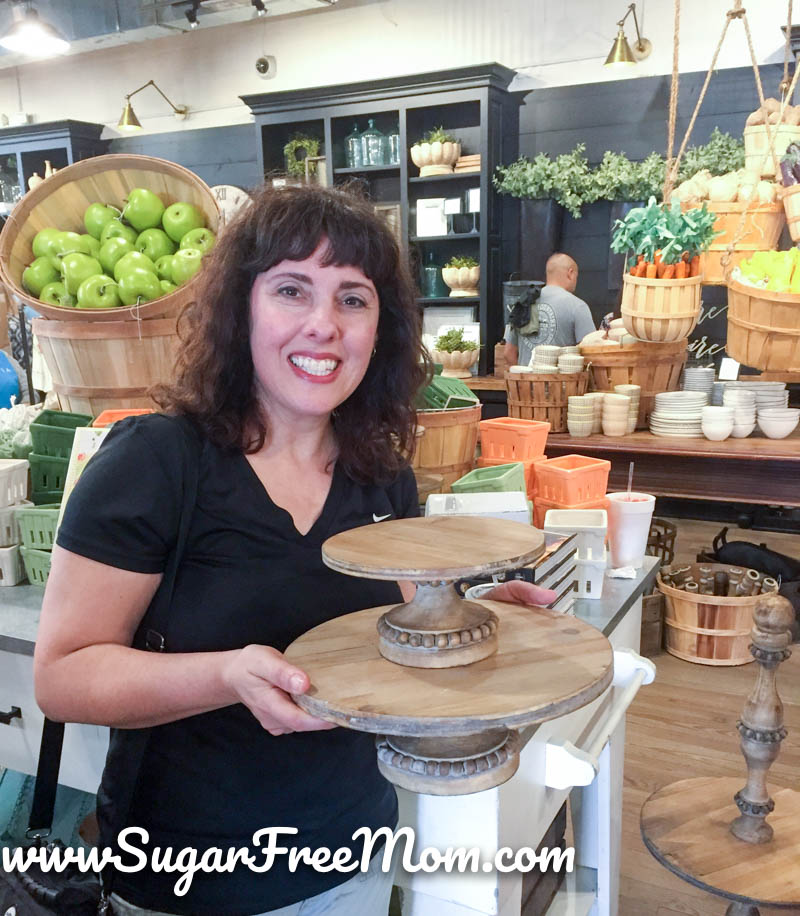 Our next drive was to San Antonio, Texas. The heat was torture just walking around at the River Walk, but we still enjoyed ourselves.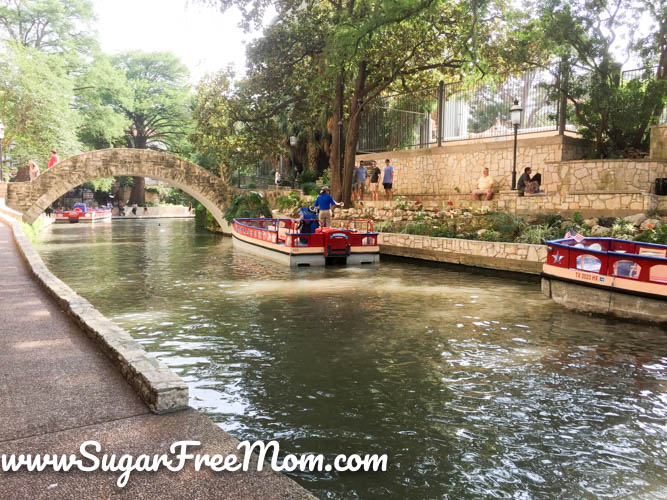 I didn't eat the taco shell but I was tempted!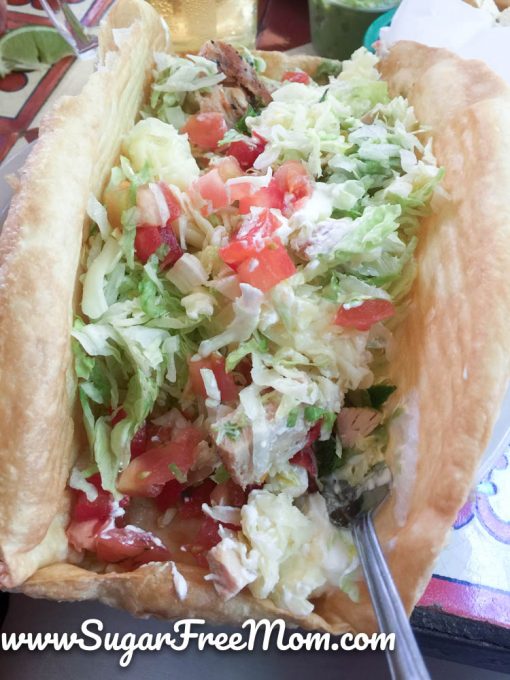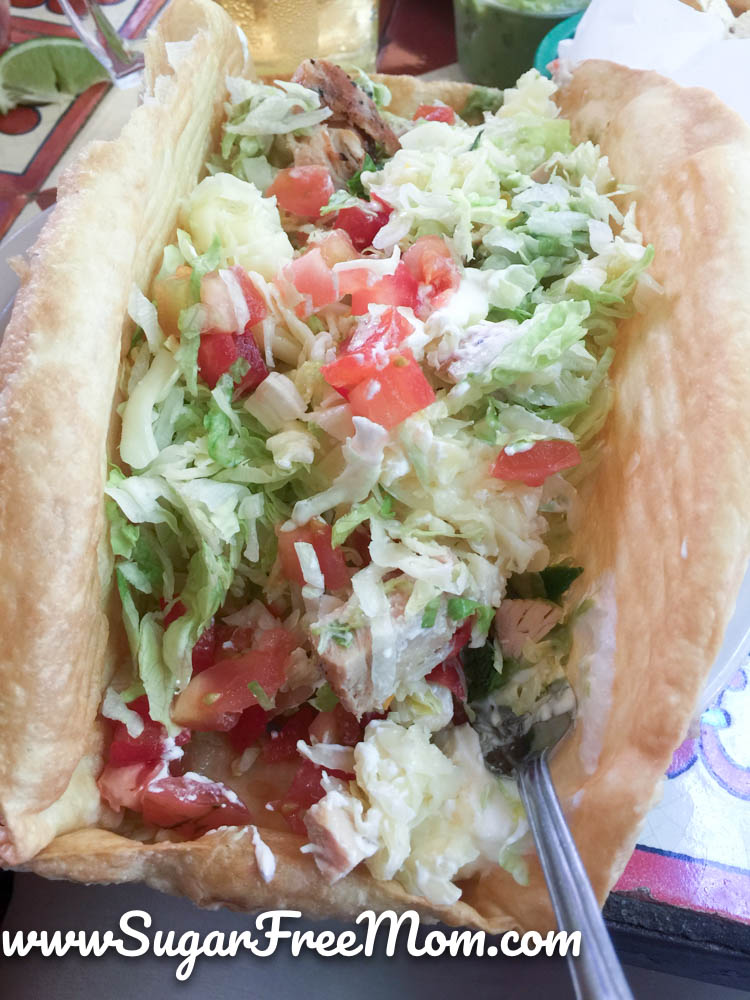 We also made a visit to the Alamo and Buc-ee's!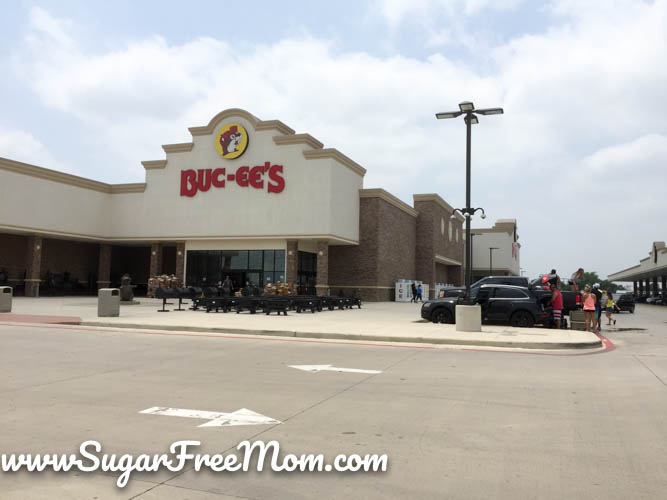 You've not been to Texas if you haven't made a visit there!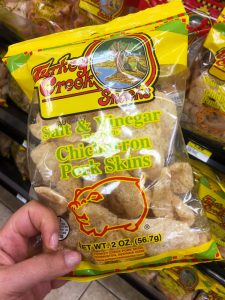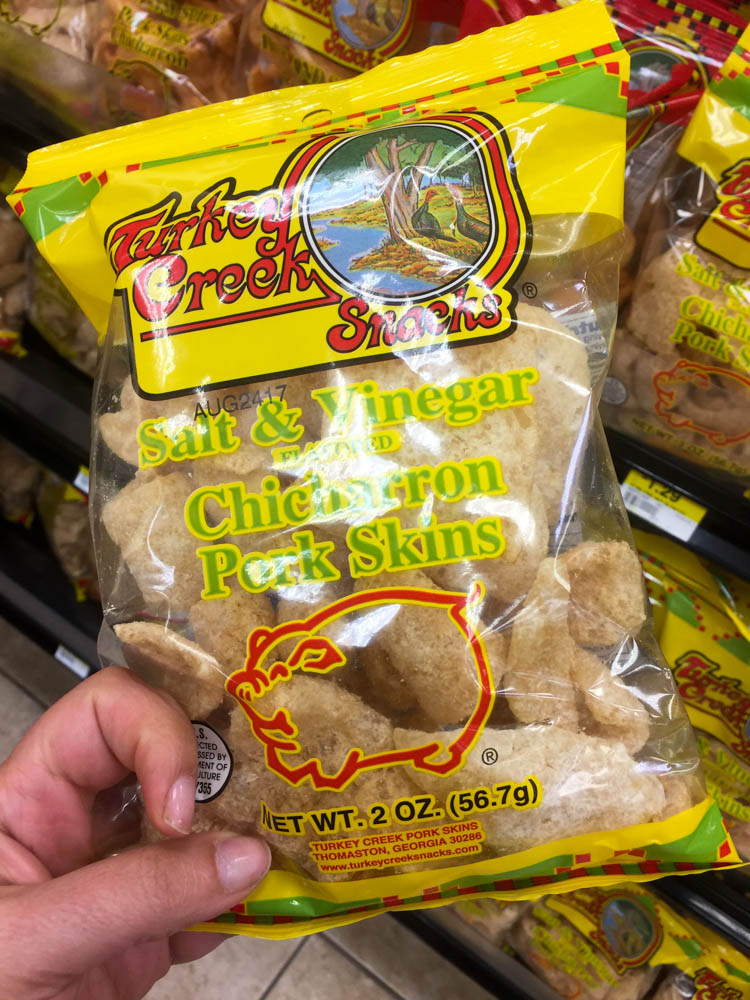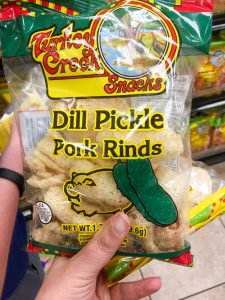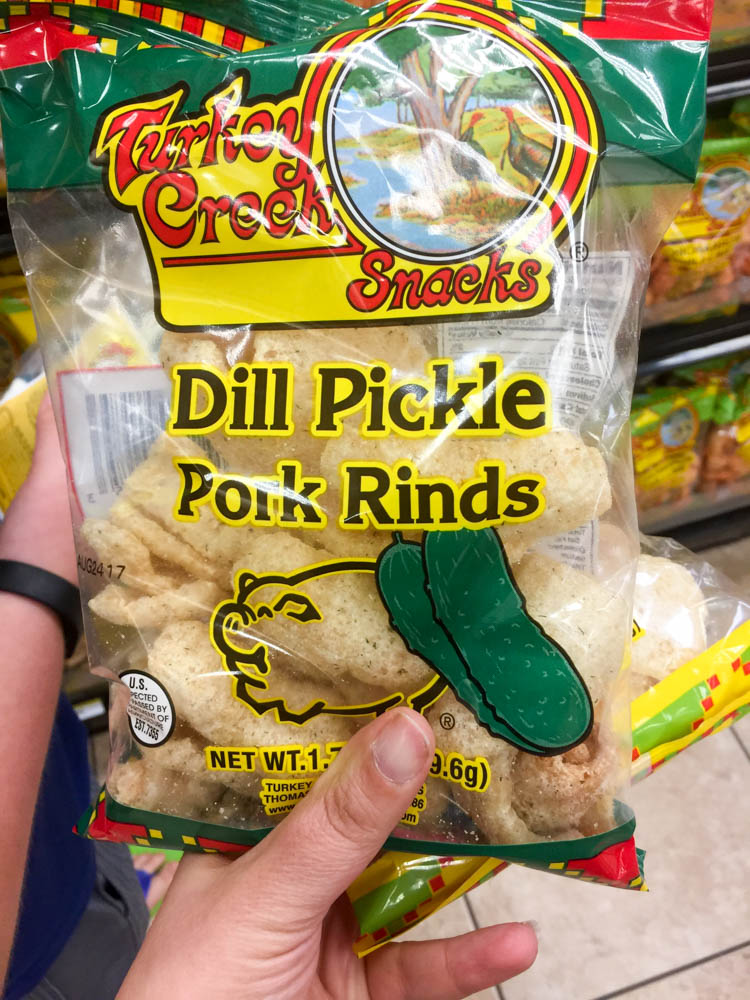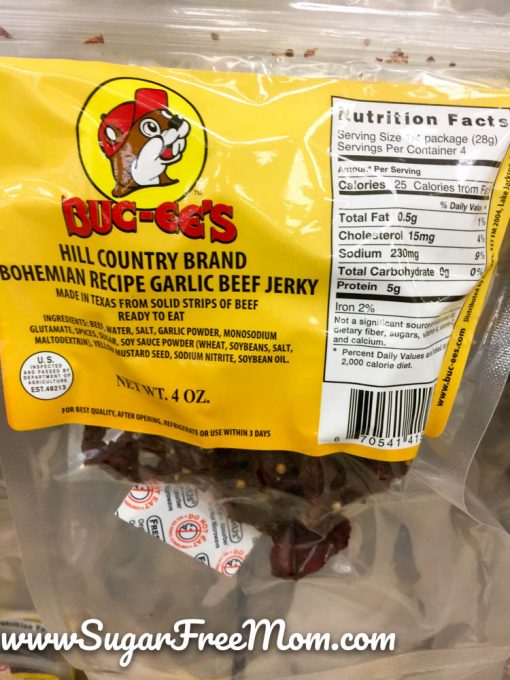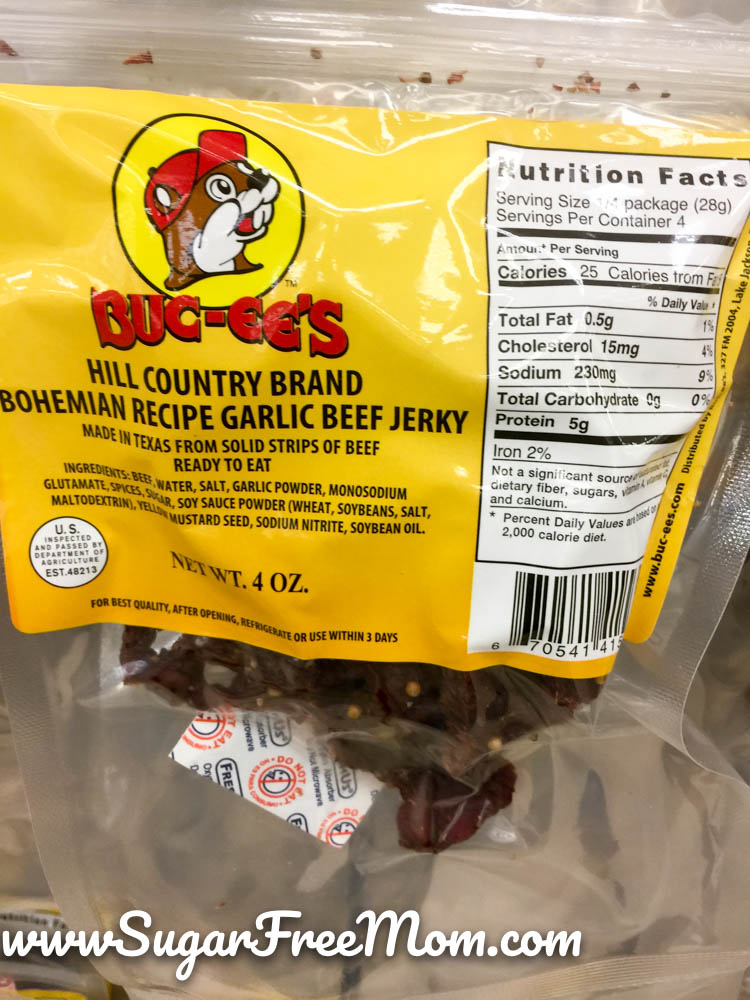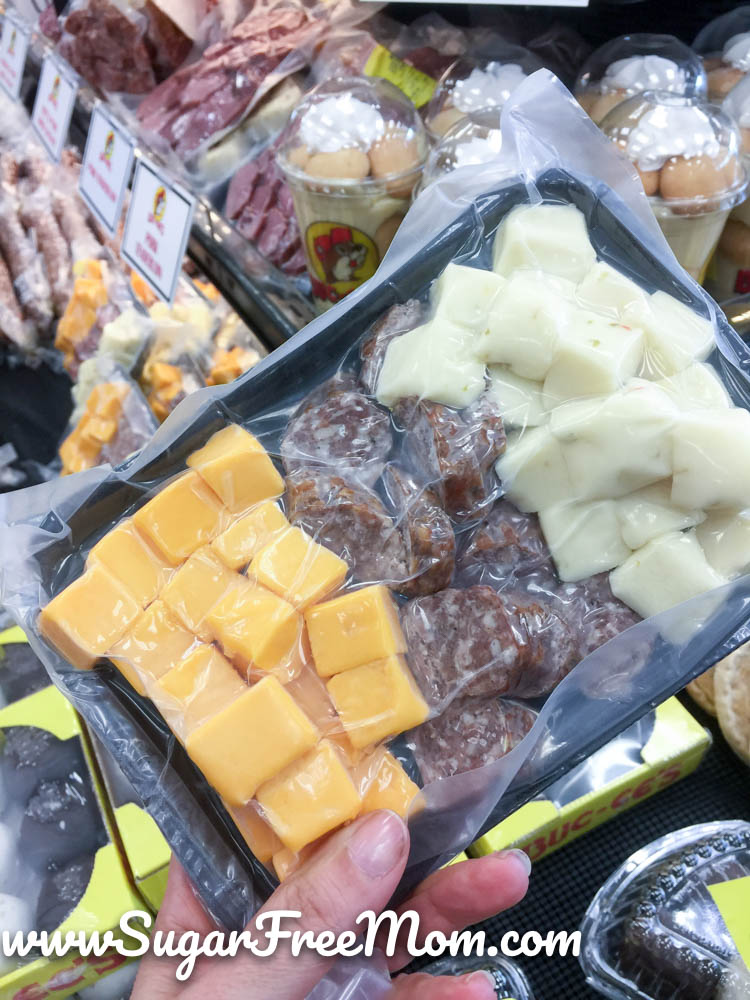 AMAZING store with lots of great low carb food options! I stocked up on snacks for the road!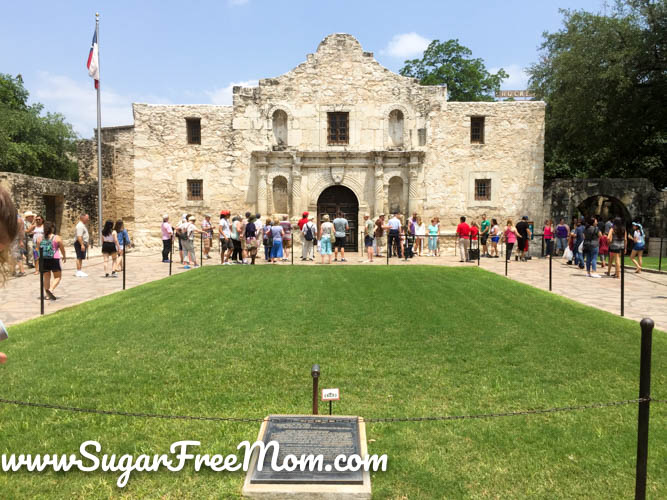 The Alamo!
Quotes from the Kids after 1 Week on the road:
14 yr old daughter: "It's been good other than Texarkana!"
11 yr old son: "It's Really, Really Warm"!
17 yr old son: "I'm dying from the riding!"
Husband: "On the road again!"
Me: "Thank God for Frizzease and AC!"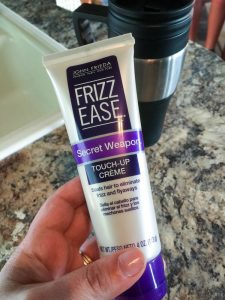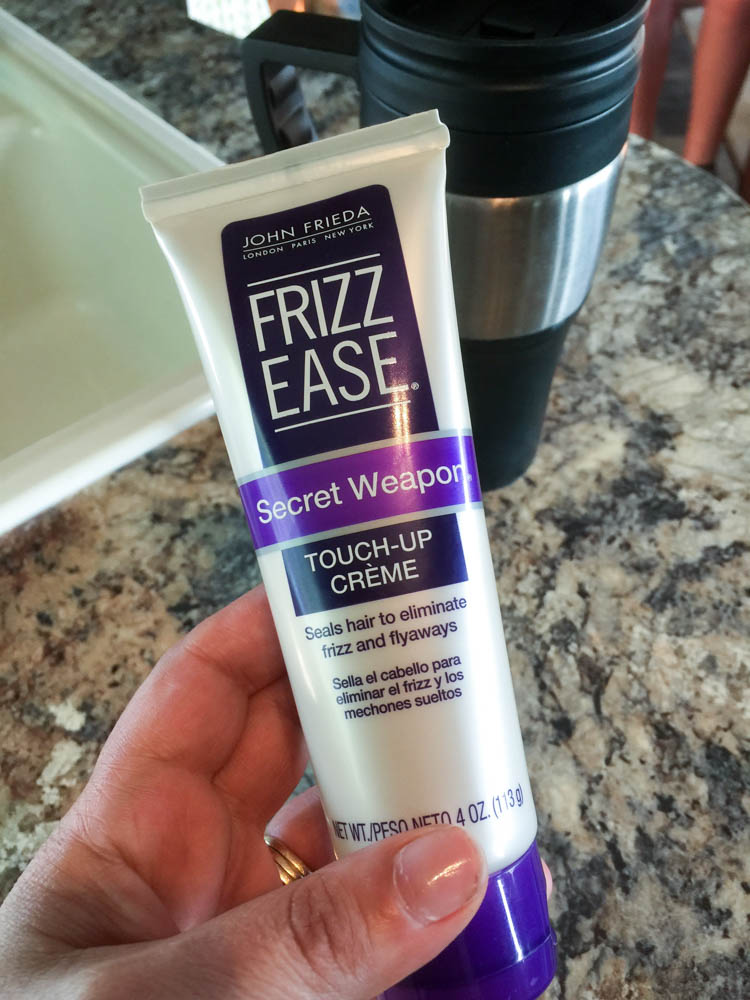 My hair stayed curly without Frizz!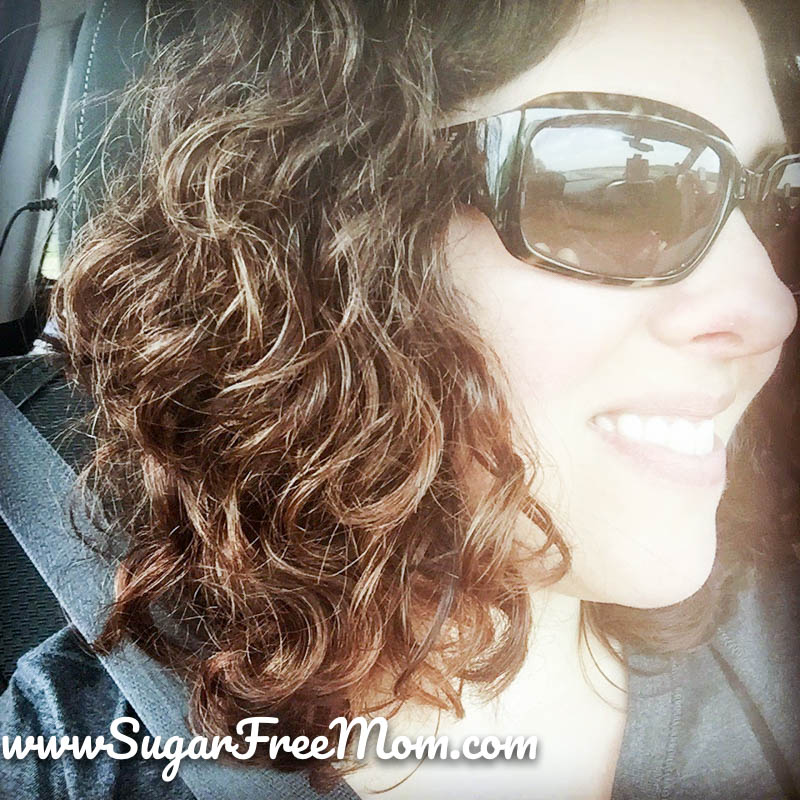 Our next stop was Fort Stockton, Texas at a cute little desert campground and dinner at the Road Runner Cafe.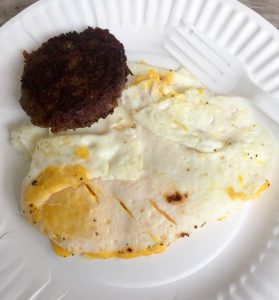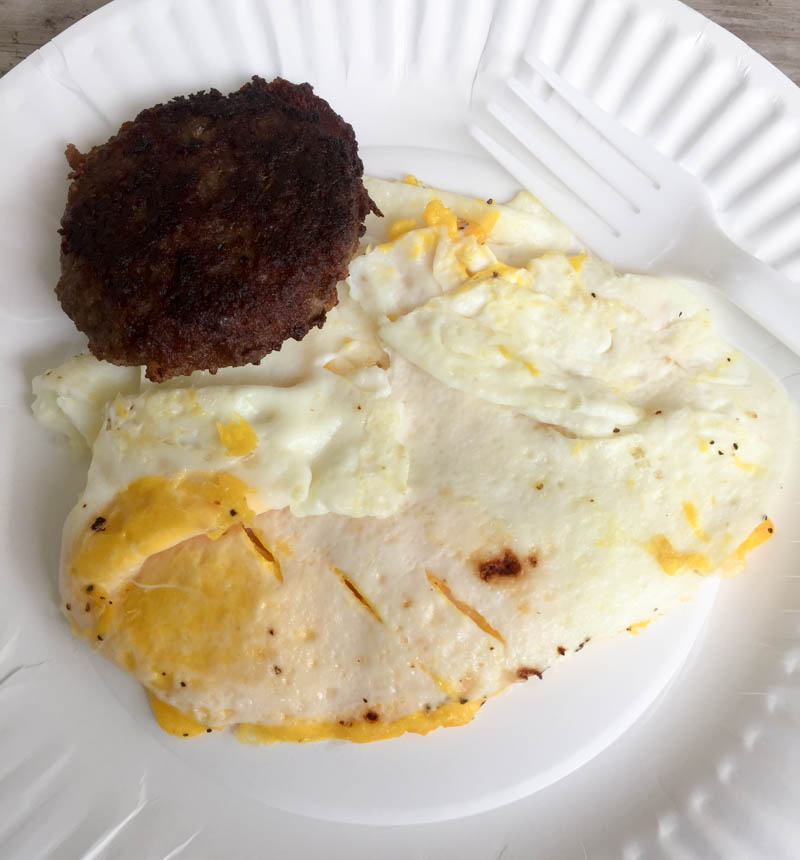 On some mornings when we were at a campground and cooking breakfast was an option, we almost always chose eggs and sausage.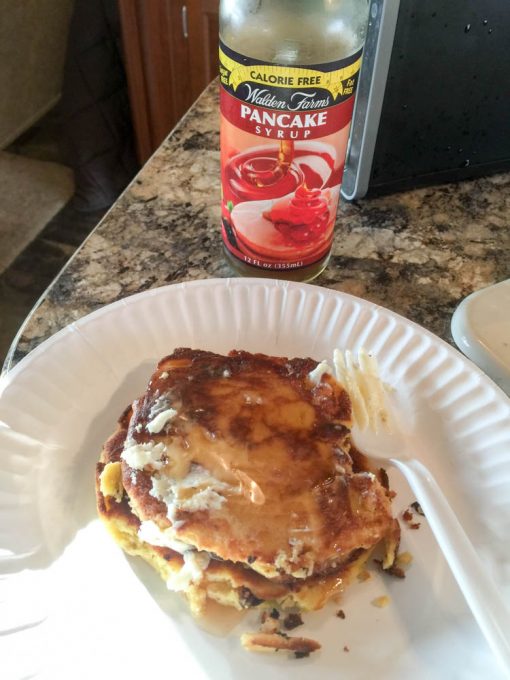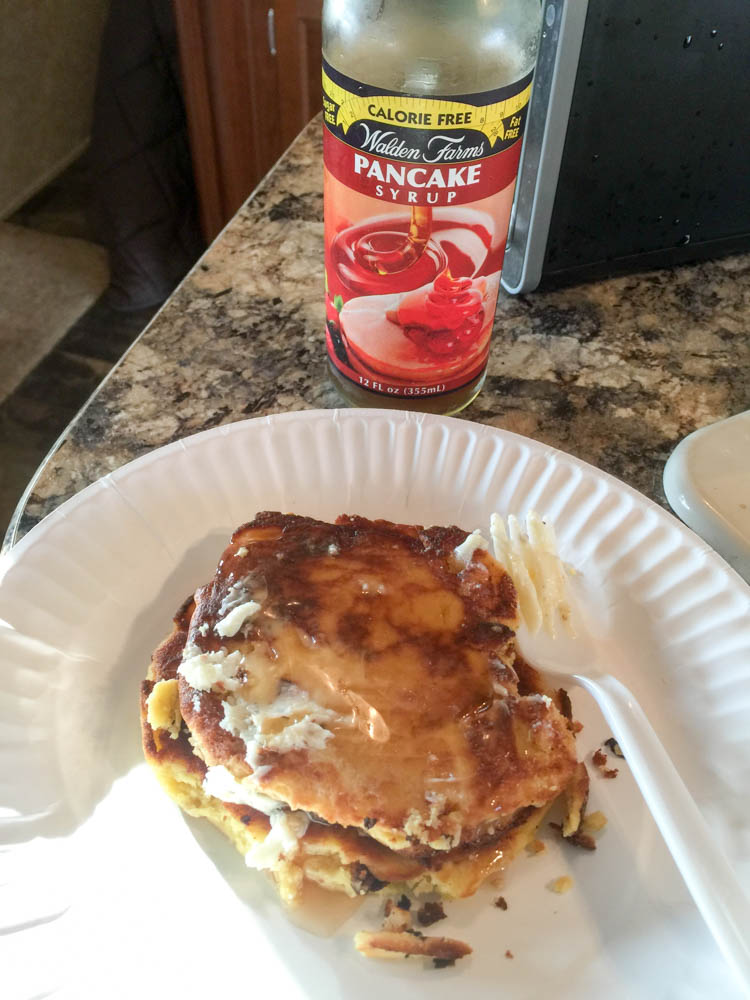 For other breakfasts, I had frozen my Coconut Flour Pancakes from my cookbook and that worked well!
Carlsbad Caverns, Mew Mexico was a short trip away, about 3 hours but driving up a cliff with a 30 ft camper was not my idea of fun! Well worth the trip though, the caverns were amazing!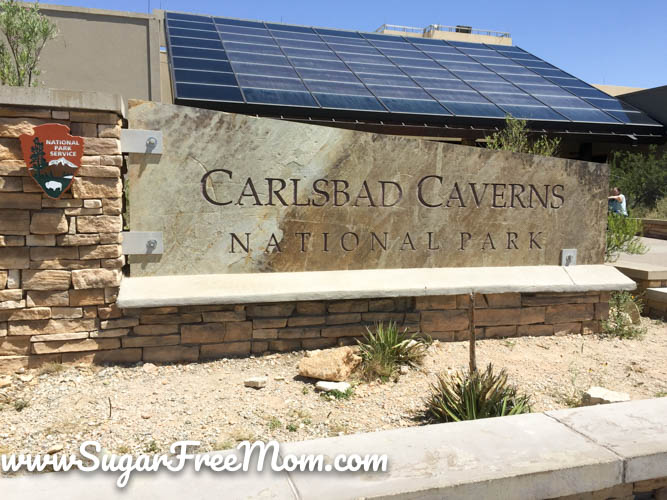 I had a fantastic salad at their cafe!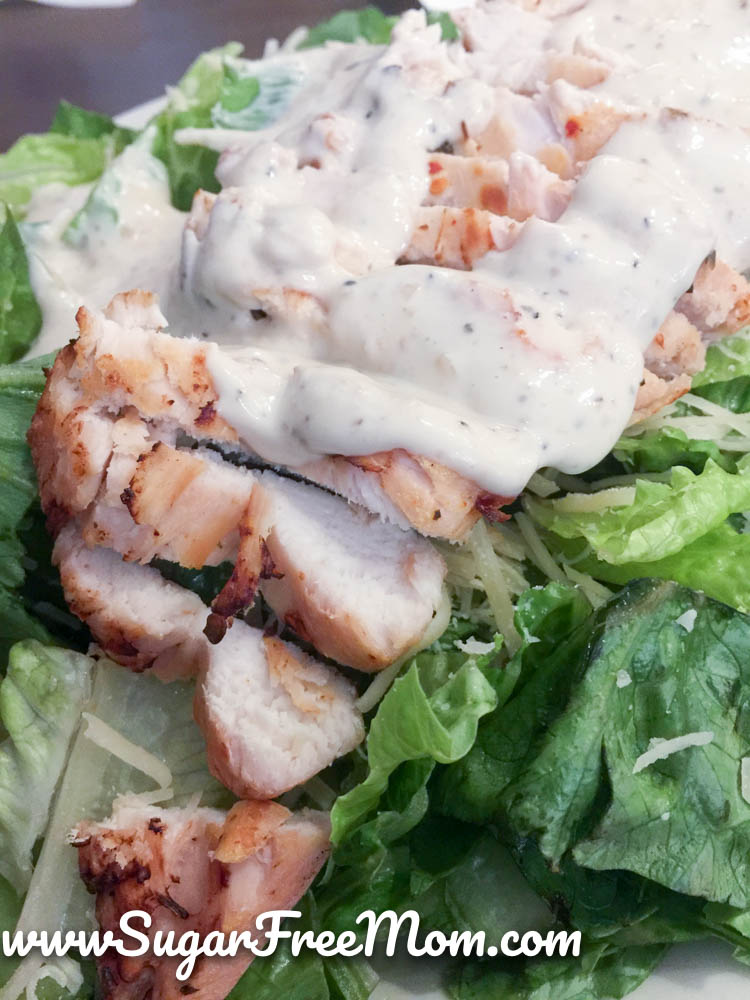 Tent Rocks in New Mexico was also pretty amazing, but again getting there wasn't easy, all these destinations were cliffs! It was a beautiful hiking trail though and I loved it!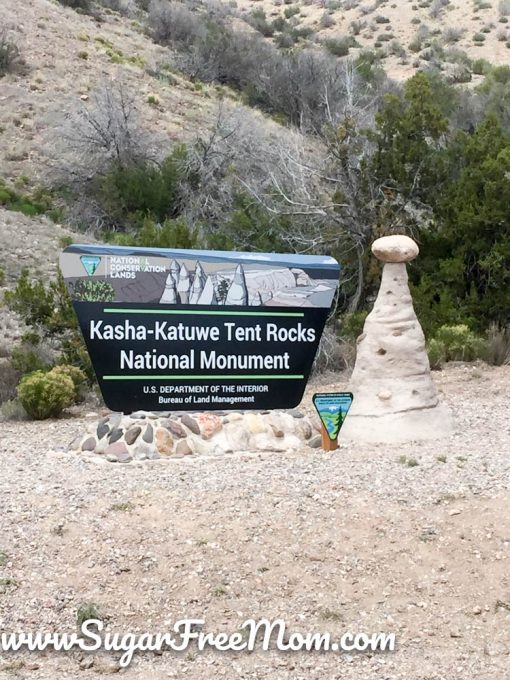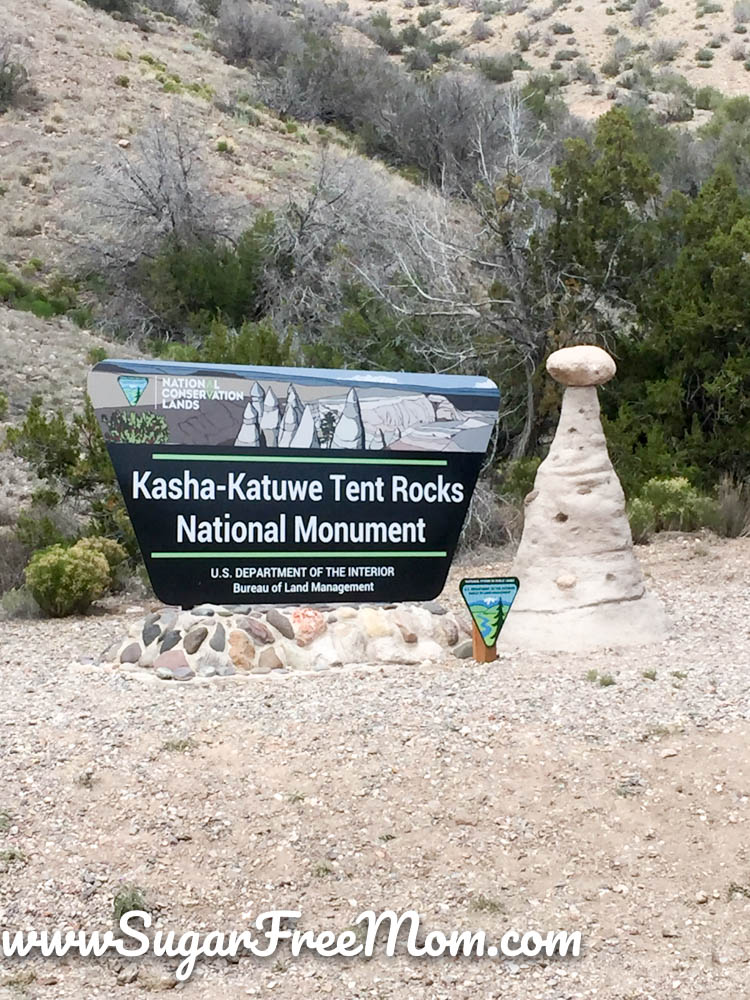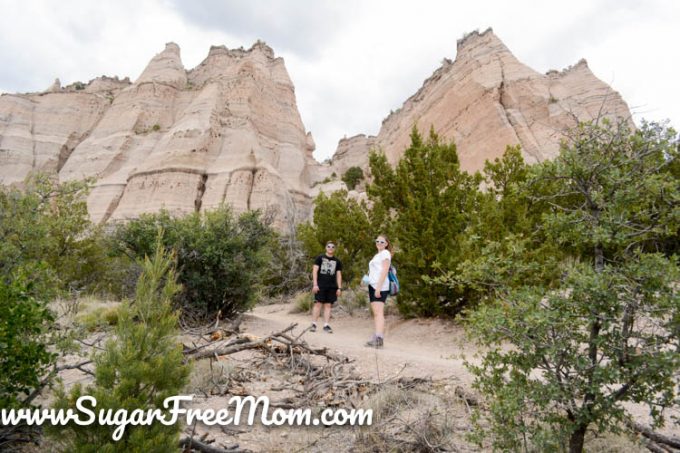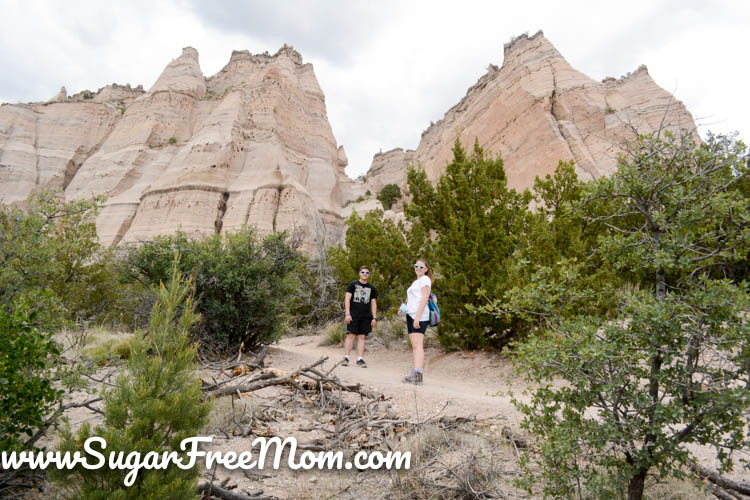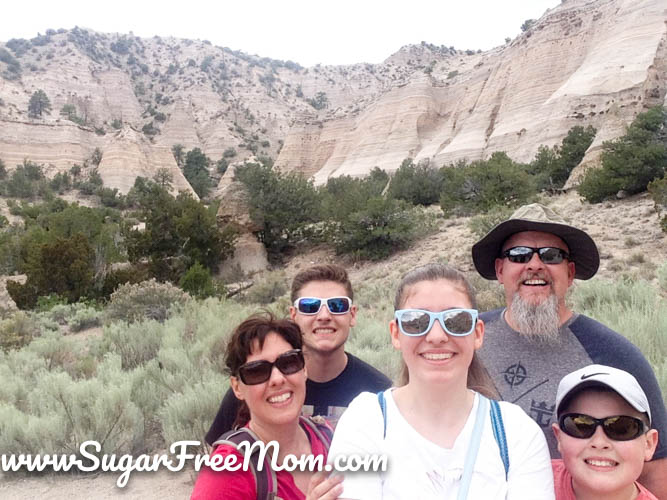 Of course one of the most important places the kids requested was the Four Corners!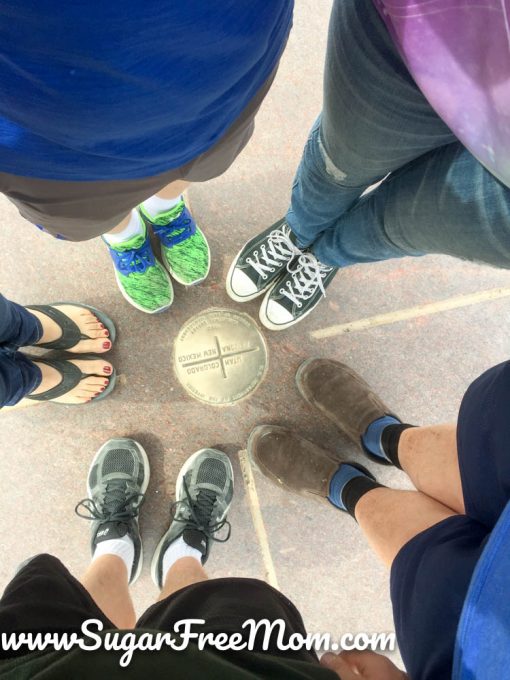 Standing on 4 states, Arizona, Utah, Colorado and New Mexico!
Then we headed to see the Petrified Forest in Arizona and the Meteor Crater.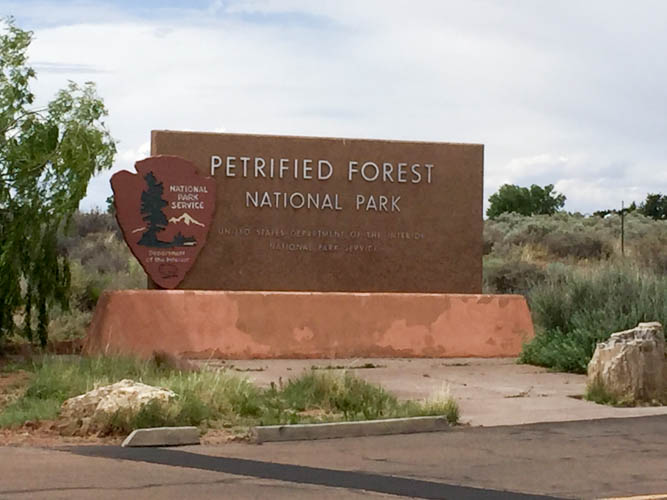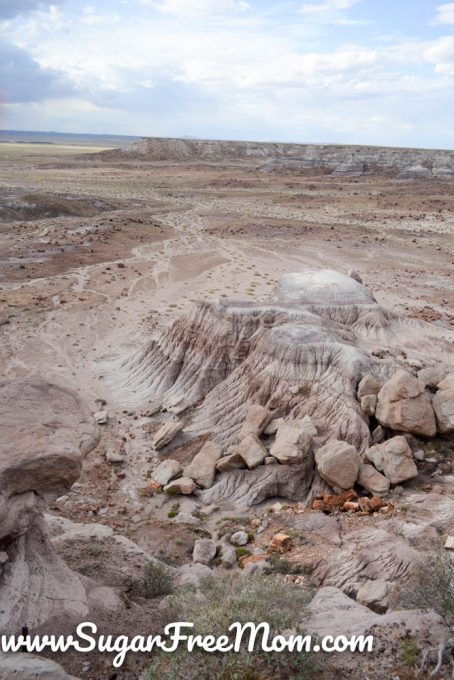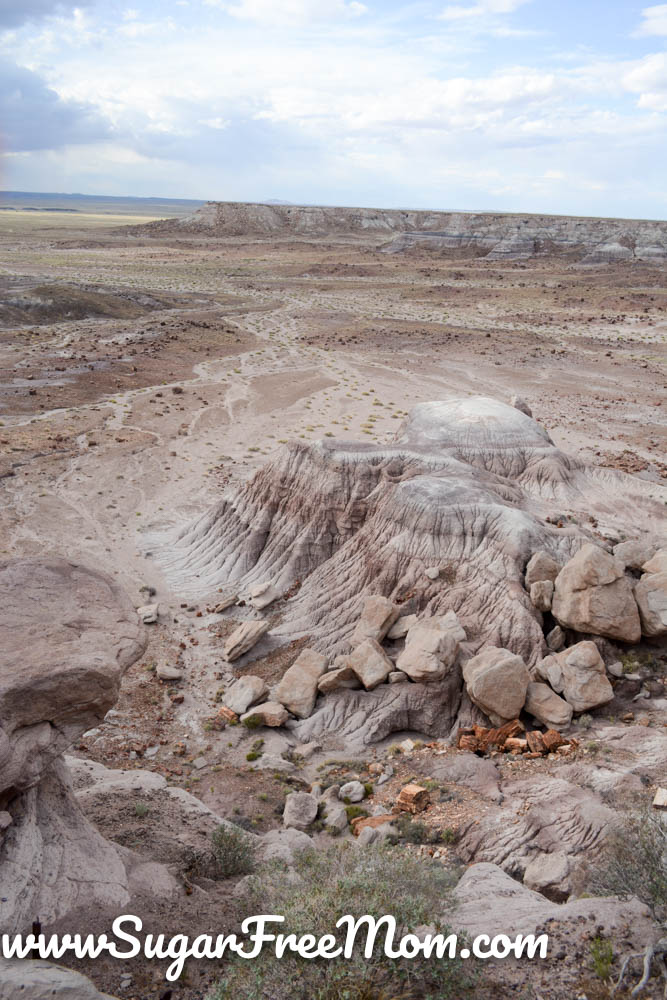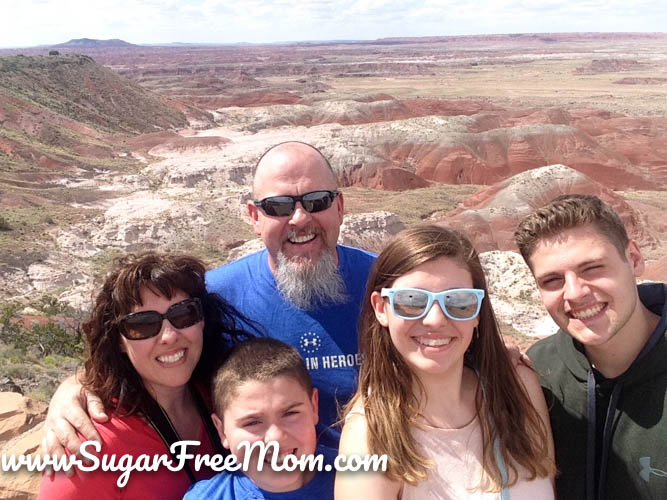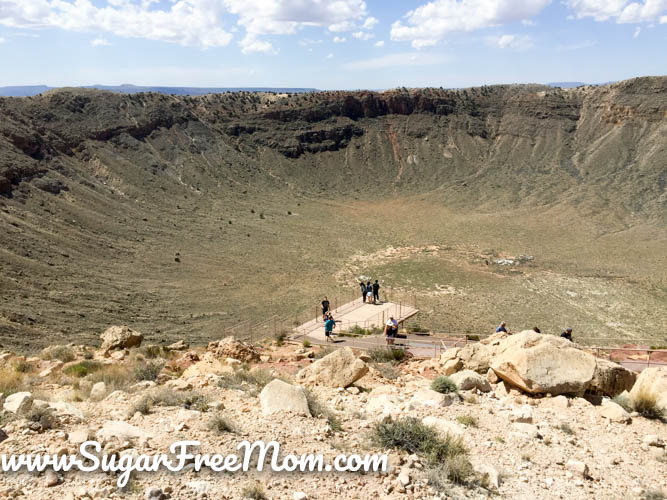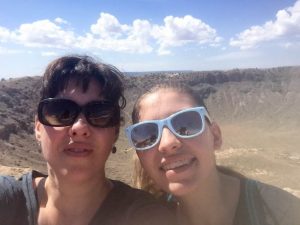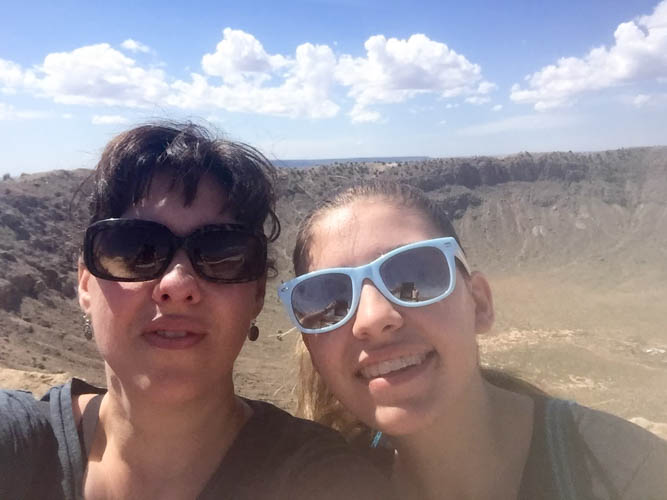 I'm really trying to smile, but the heights got me!
Brought these for a snack!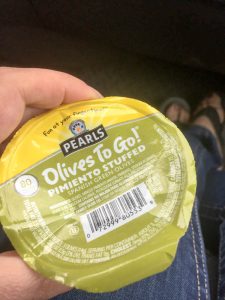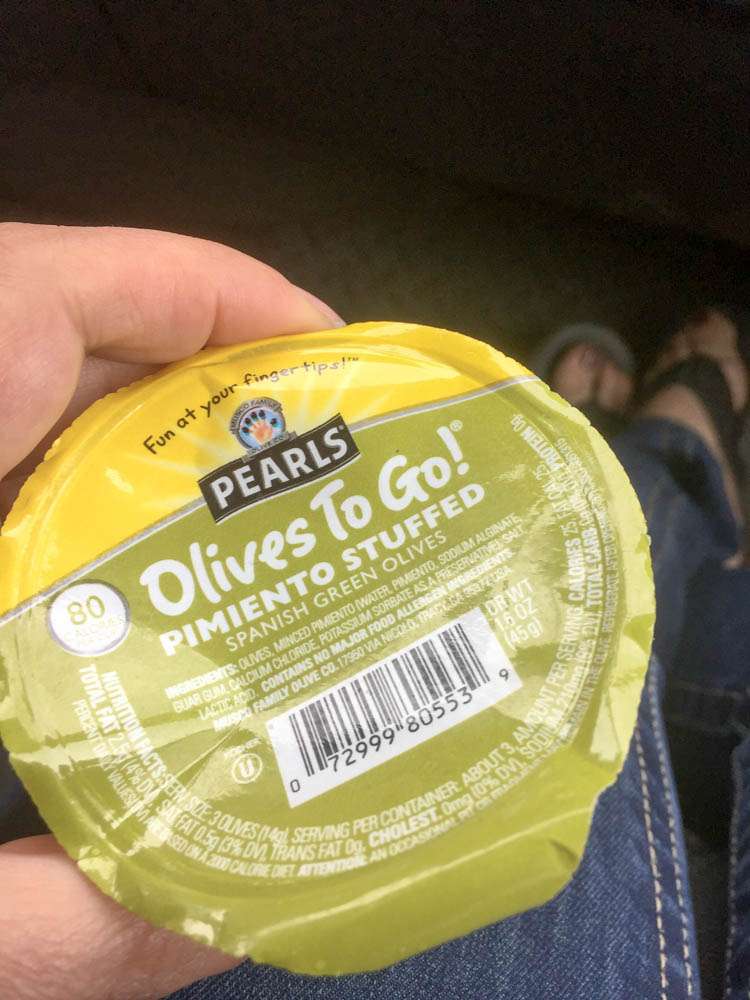 Next Stop the Grand Canyon!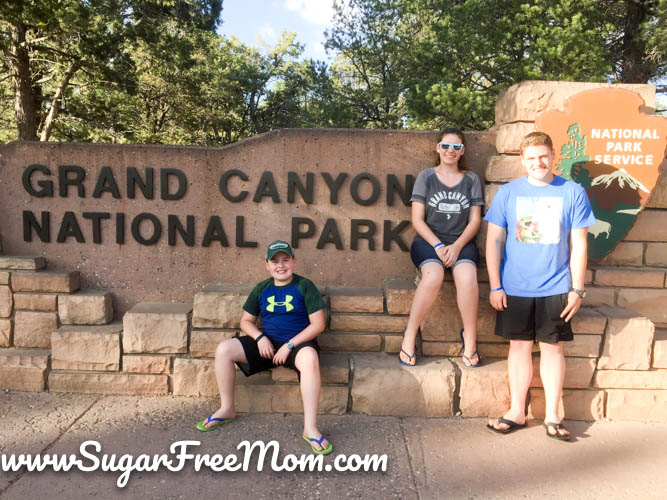 We hiked and hiked and it was exhausting but exhilarating and breathtaking!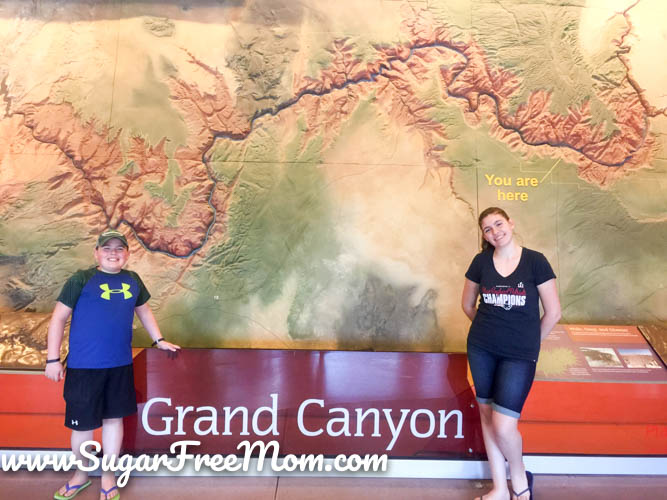 Pictures don't do it justice!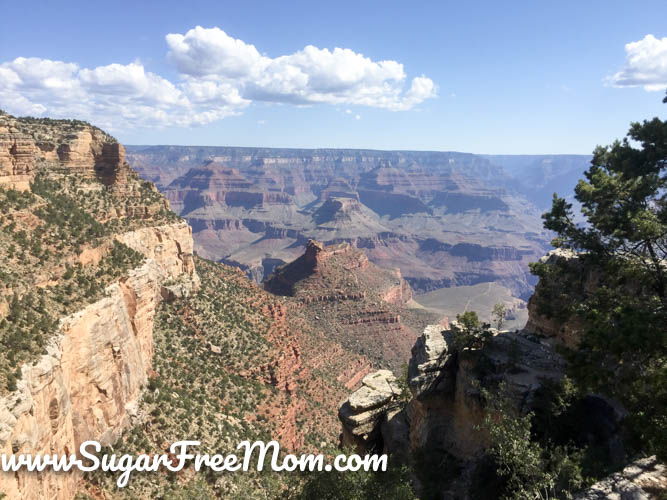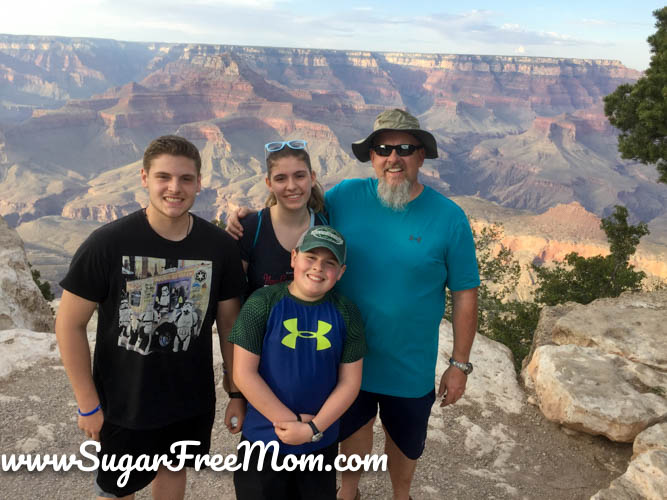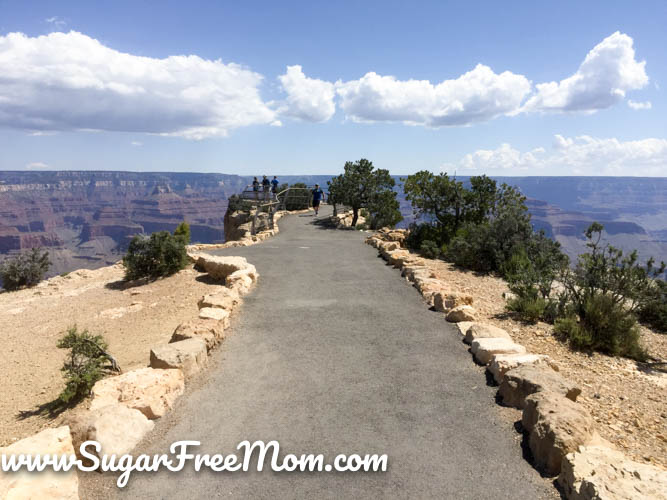 Having a fear of heights wasn't easy for me and made my skin crawl to see my kids close to the edges, but I survived!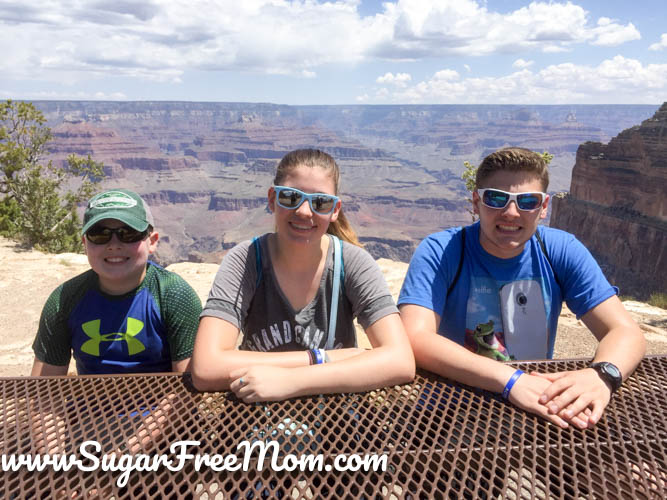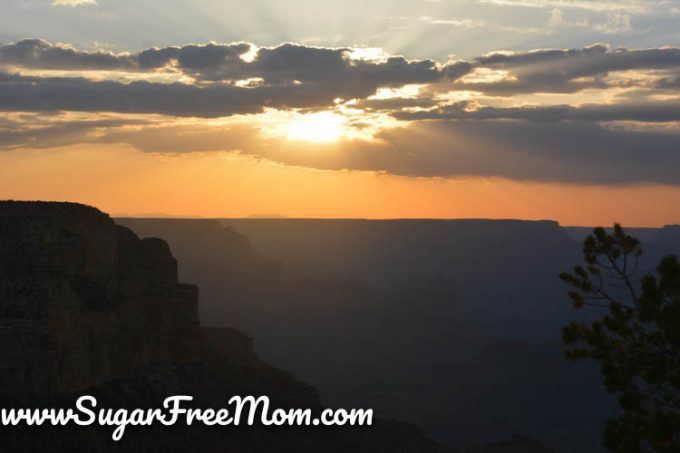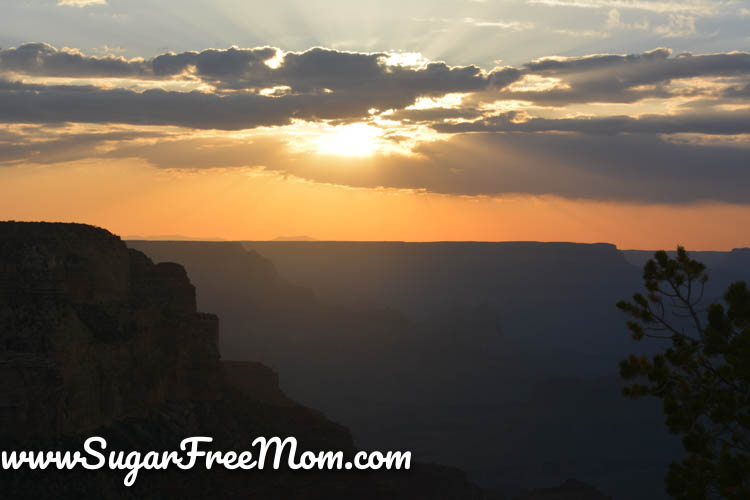 We enjoyed a yummy Mexican Dinner in the Grand Canyon Village called Plaza Bonita!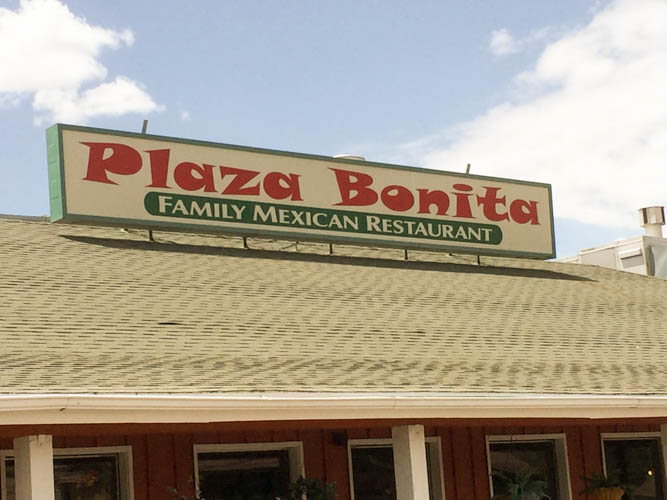 I did not eat that taco shell but I sure wanted to!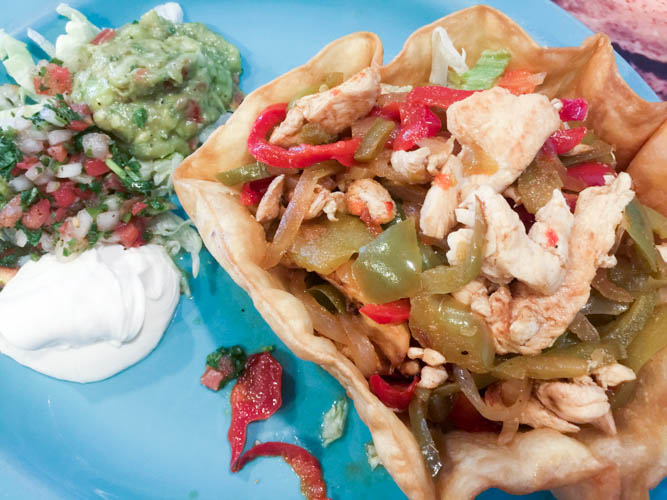 Lake Mead, Nevada was our next stop. It was over 105 degrees! Felt like a hot air dryer on your face with the windows open!
Hoover Dam was incredible to tour!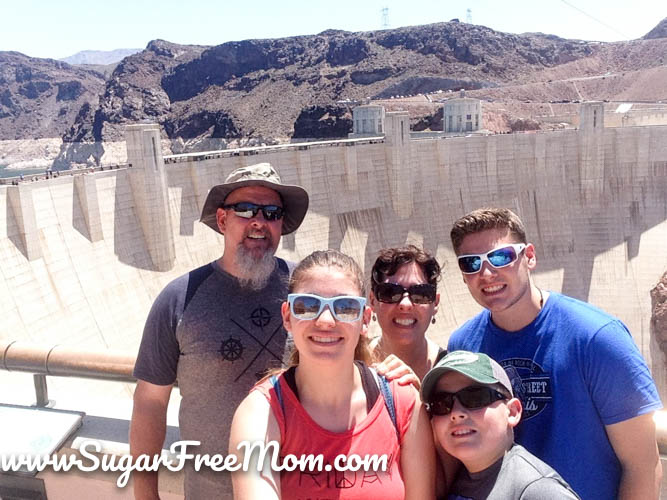 Las Vegas was a bit sketchy at first because we didn't find the south end right away. The north end was a bit scary with many things I wish my kids didn't see!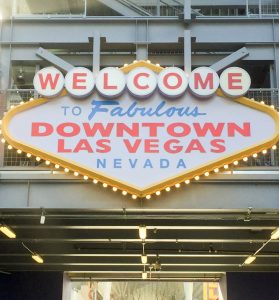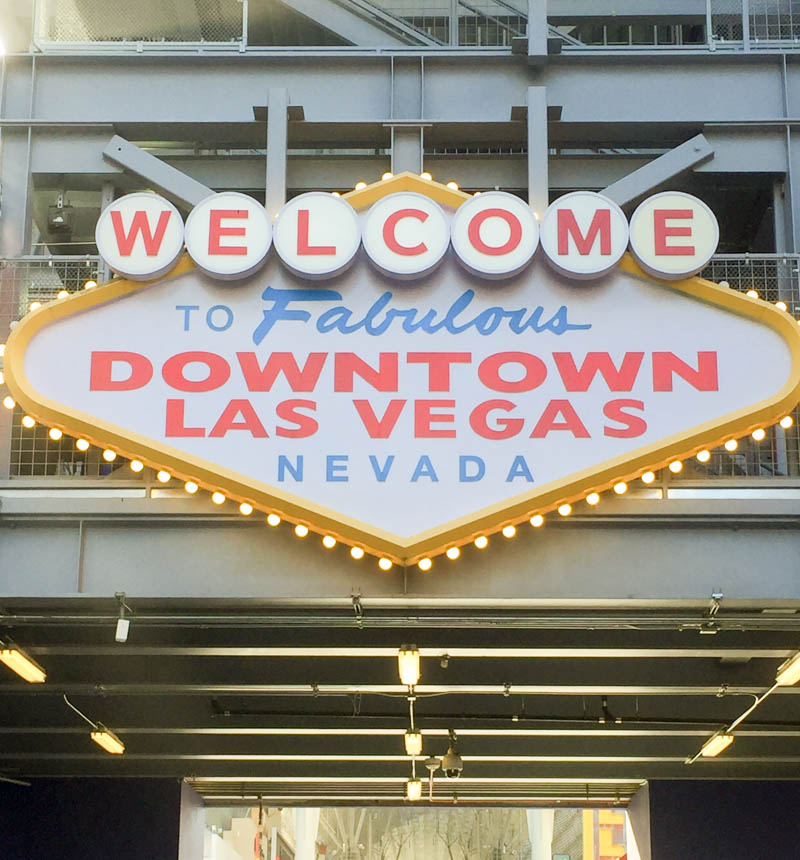 We made it to Planet Hollywood for a buffer dinner with many options for veggies, seafood and other metas. We took in a Variety Show which was fun.
The next day was Utah to see Bryce Canyon and Arches National Park.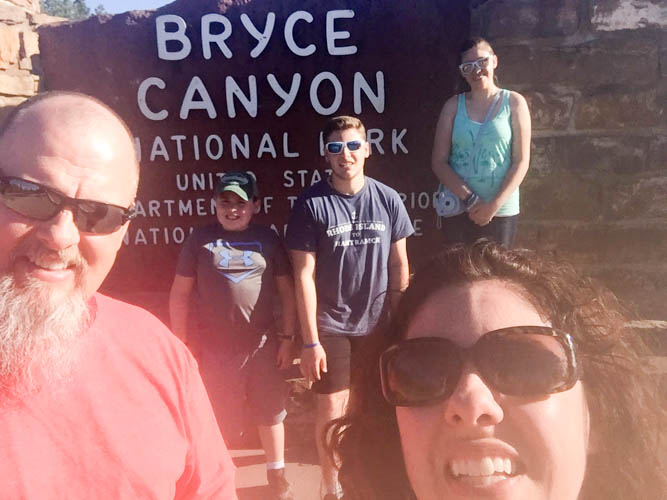 Bryce Canyon was on our requested list by our daughter and the hike was awesome up to see Thor's Hammer. Very Steep and tiring but well worth the trip!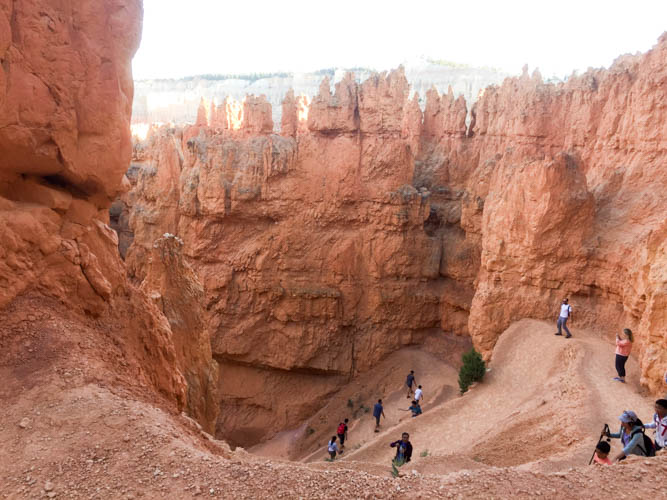 Not easy for someone afraid of heights!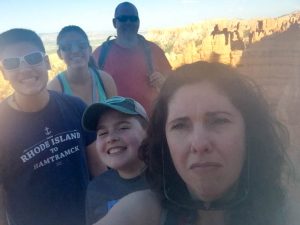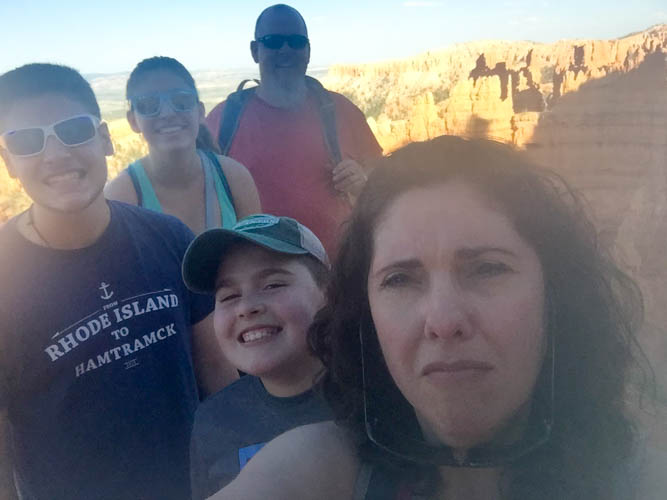 The kids seemed fine!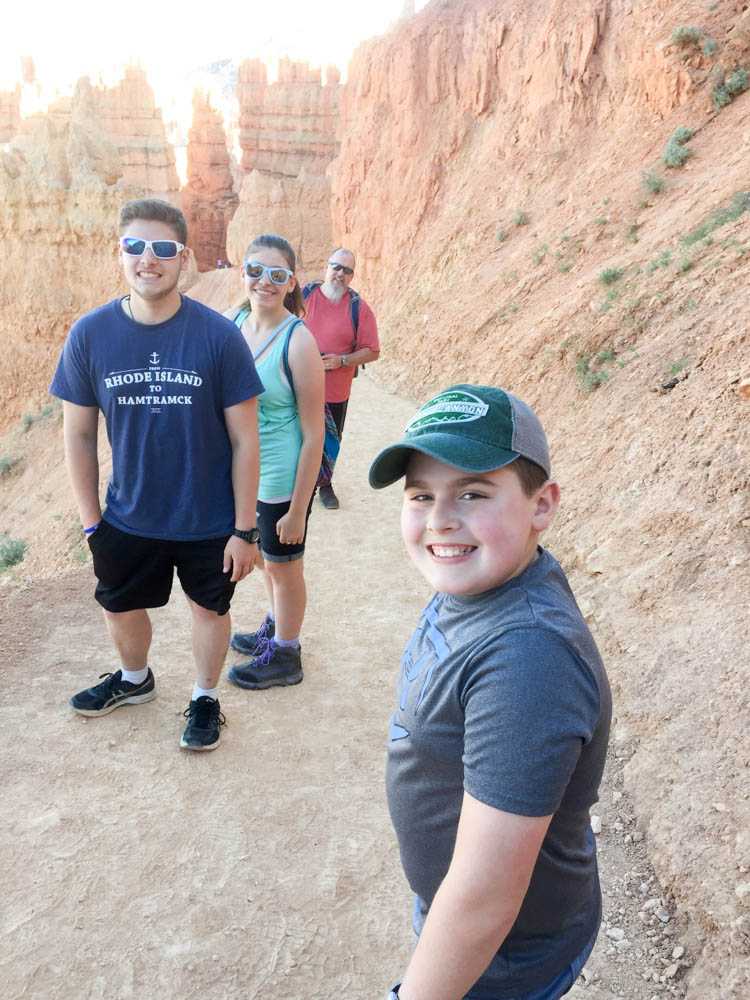 We ended up just driving through Salt Lake City because although I had hoped we could stop there and let the kids actually go in the lake, the time of year (early June) meant it was too cold really so we drove onward towards Idaho Falls. We ended up in a scary situation with a blown tire but thankfully a Good Samaritan called the police to stop us before our camper went up in flames or we flipped over. We felt nothing at all and drove on this tire for over 10 miles we were told!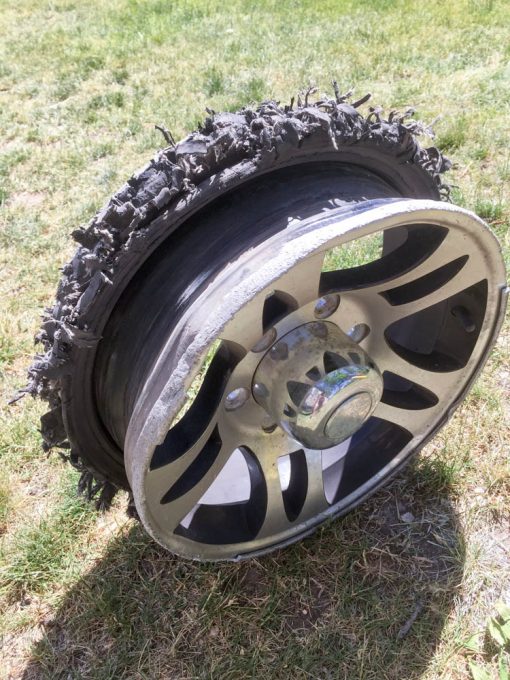 I can only Thank God for His protection on this trip!
Our next stop was Yellowstone National Park in Wyoming. We drove in through the East Entrance which also brought us through Montana. I was ready for the bears with Bear Spray! Thankfully we only saw a few at a very far distance!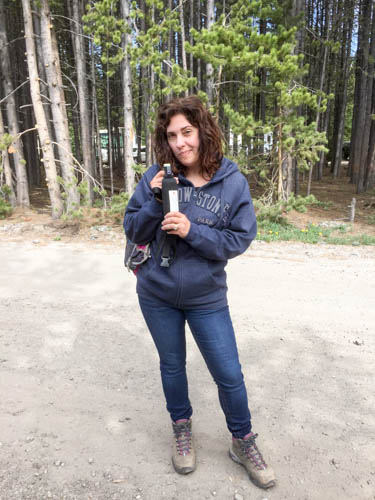 We saw Old Faithful which was very cool but we were really chilly as it was about 50 degrees and we weren't prepared for it considering we had just left about 85 degrees!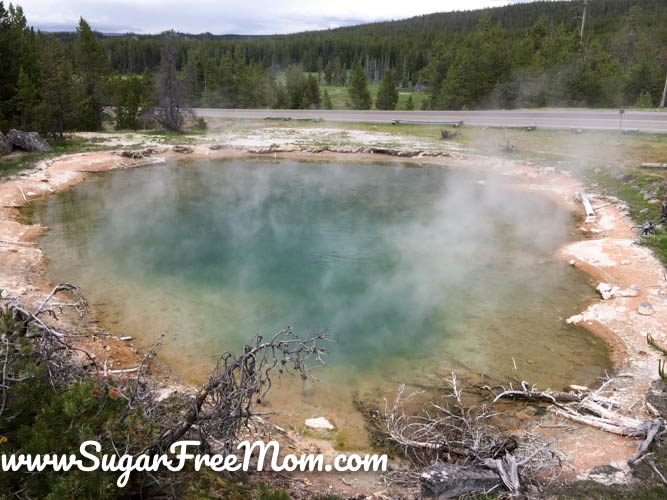 We saw a few cool places in Yellowstone like Midway Prism Basin and Painting Pots which looked like boiling mud!
So much wildlife in Yellowstone!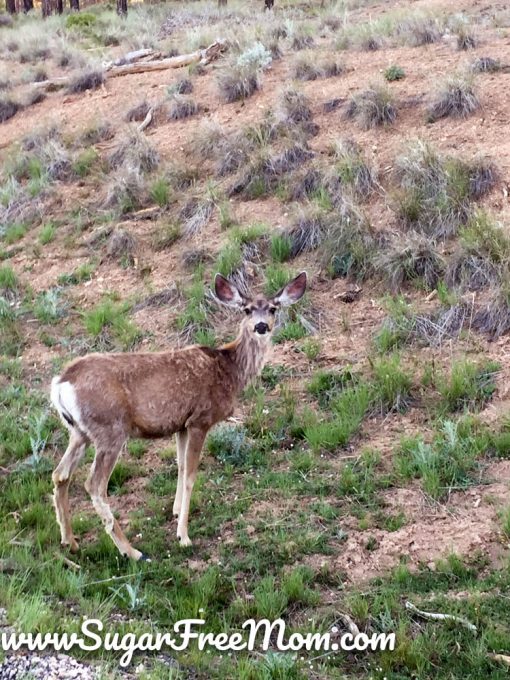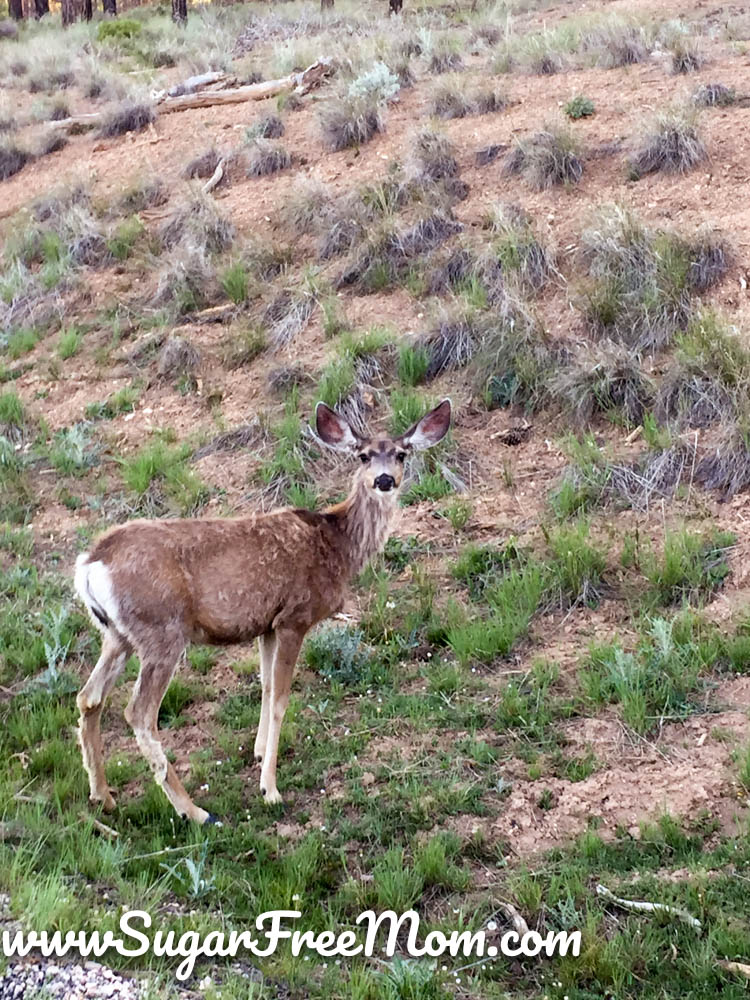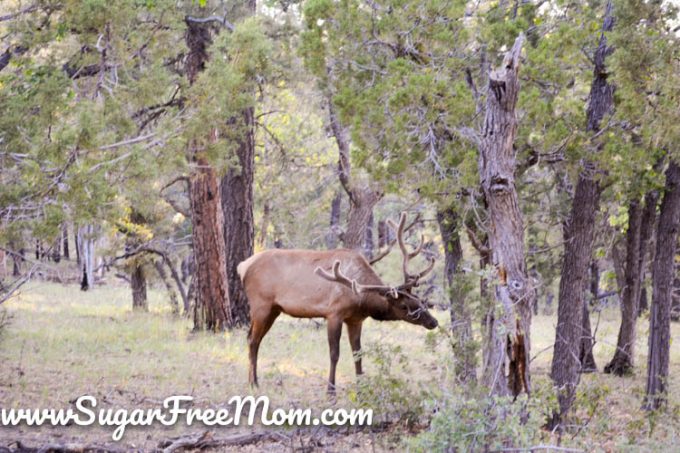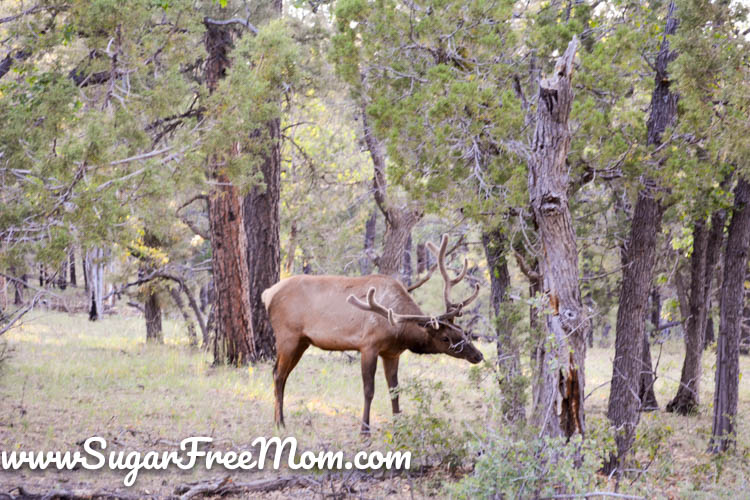 Next stop was Mount Rushmore in South Dakota and Crazy Horse!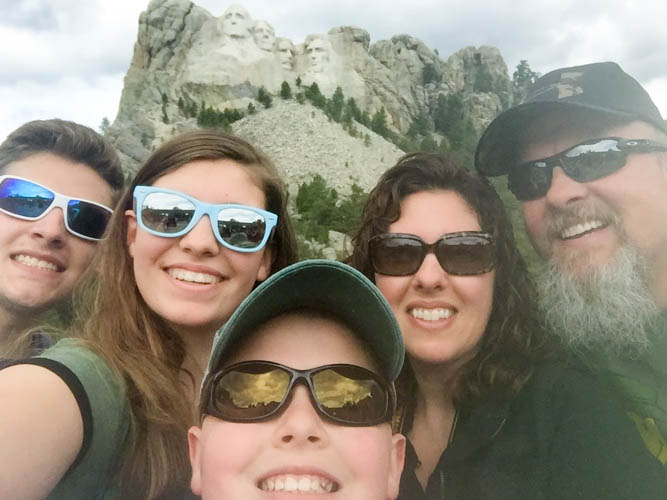 After this we visited a friend for a quick visit in Iowa, warning us to leave soon as a tornado was headed their way. We continued on through Missouri and saw the Gateway Arch from the car.
We never stayed more than one night anywhere except Yellowstone and the Grand Canyon. Too many places to see and only 1 month to see as much as we could!
When all else failed as far as any good choices for pit stops and food, I had my fridge stocked with avocados, salami and cheese!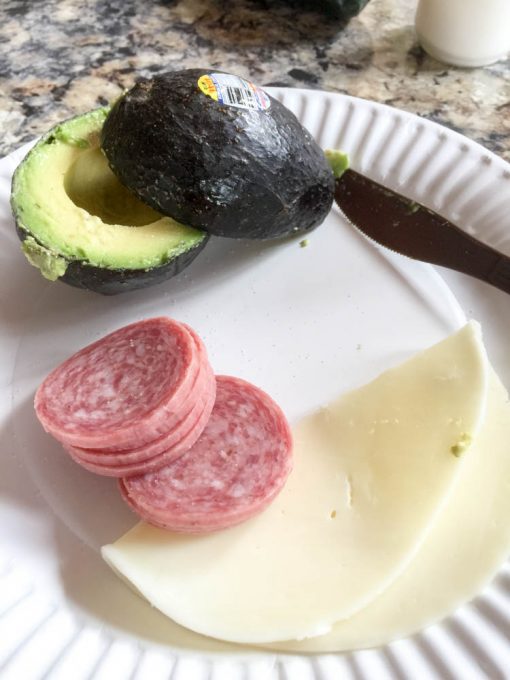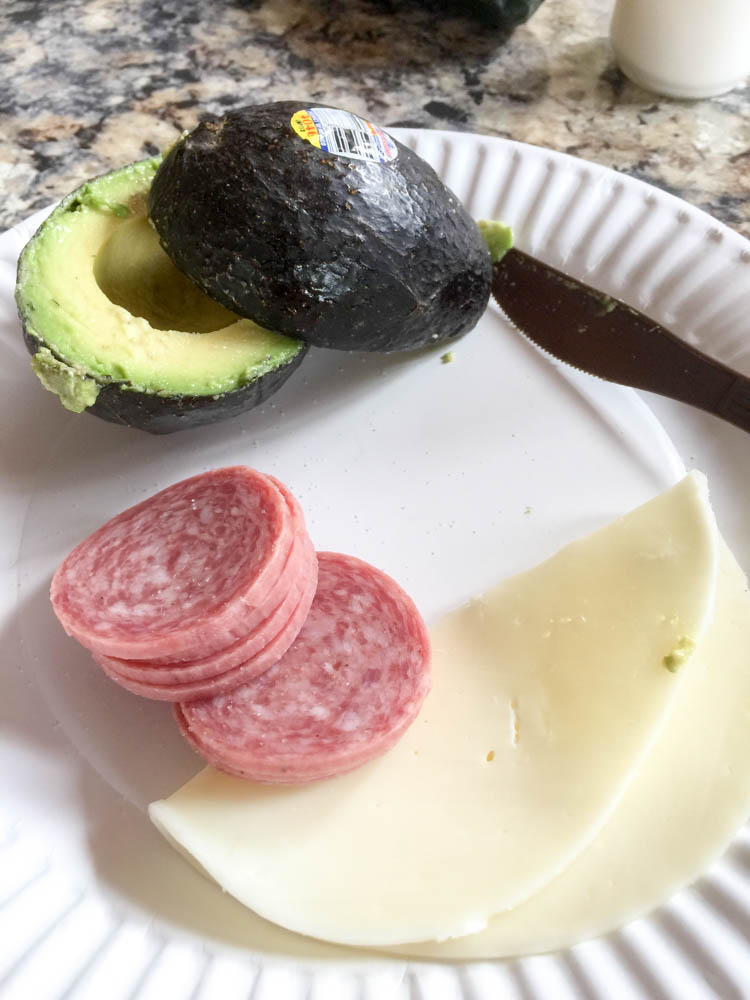 Continuing on the road through Illinois, Indiana and finally our stop in Kentucky to see the Arc Encounter! It was amazing and a must see in Kentucky!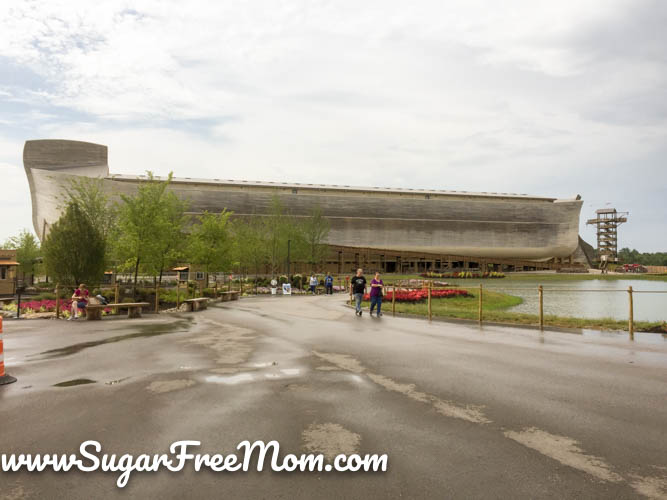 We stopped at my brother's home in PA one night then drove to one last campground called, Tri-State, which was 3 states, New York, New Jersey and on the Delaware river.
I can't say it was easy to stay low carb, in fact it was quite difficult when in the car a long time to not munch on snacks, low carb or not, too much munching and not enough exercise makes for gaining weight. The last week was the hardest because of being on the road 8-10 hours to get home.
And Finally the The BEST item that saved me car sickness was this SeaBand I wore EVERY DAY!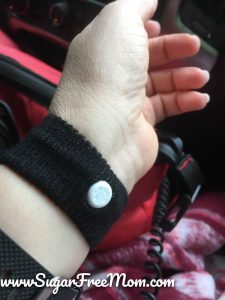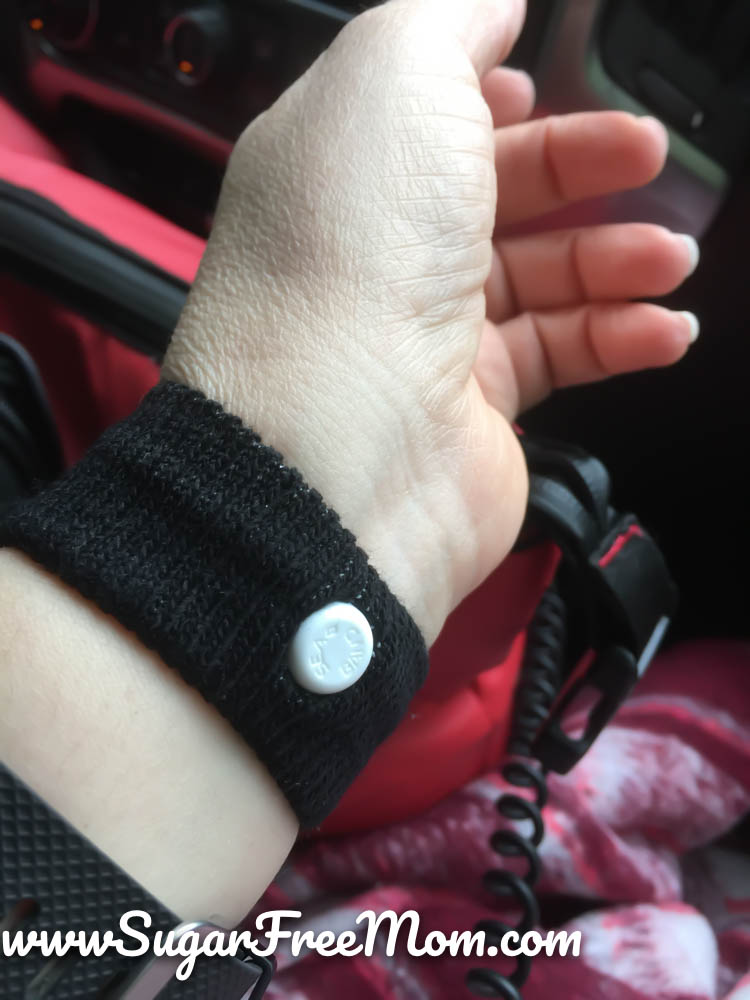 I did find these in almost every gas station pit stop we made!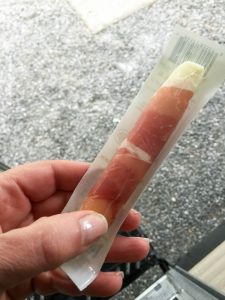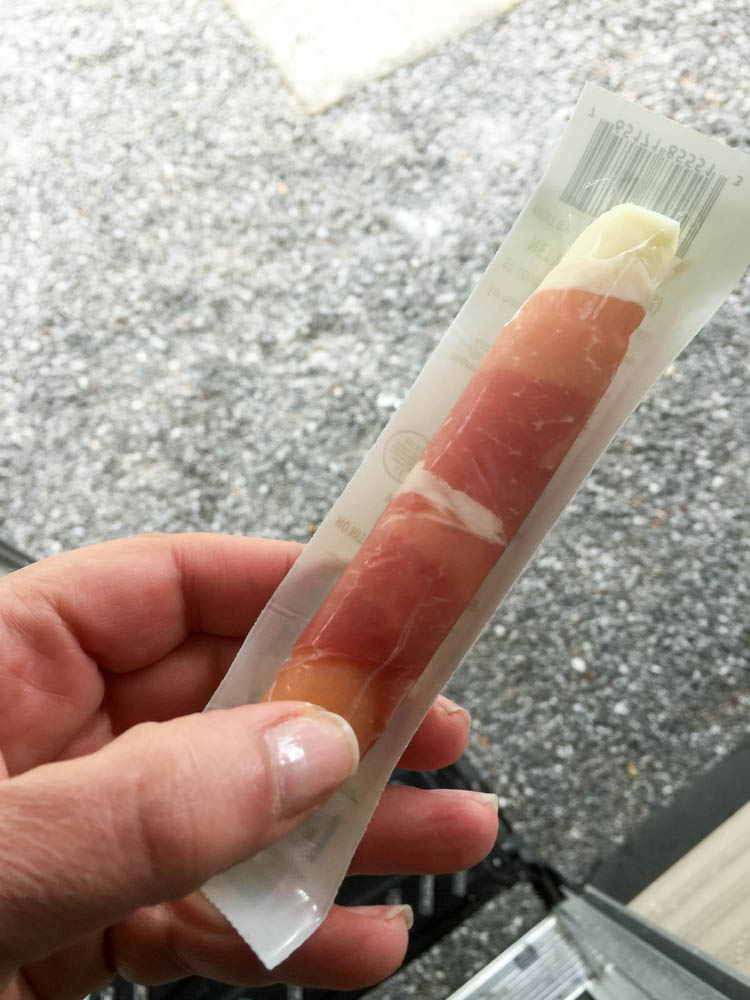 If you ever have a chance to set off across our great country I would highly recommend it! I wish we could have been gone longer than a month, but we did as much as we could in 28 days seeing 23 new states we'd never been to before! It was a once in a lifetime trip of memories our family will never forget!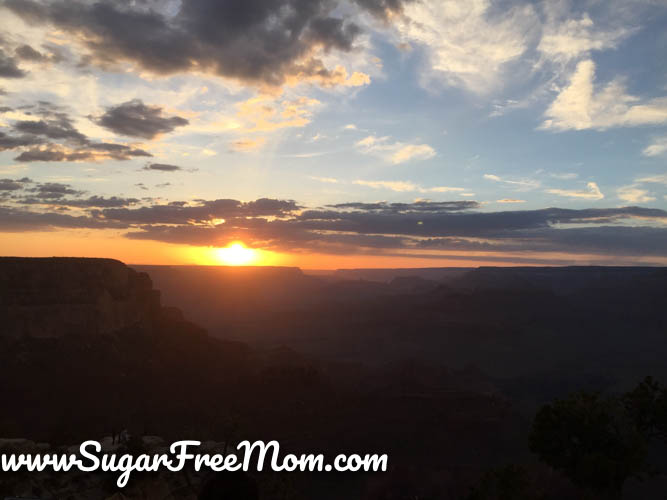 Stay Tuned this Week and I will be sharing my Country Fried Steak inspired by this month long road trip!