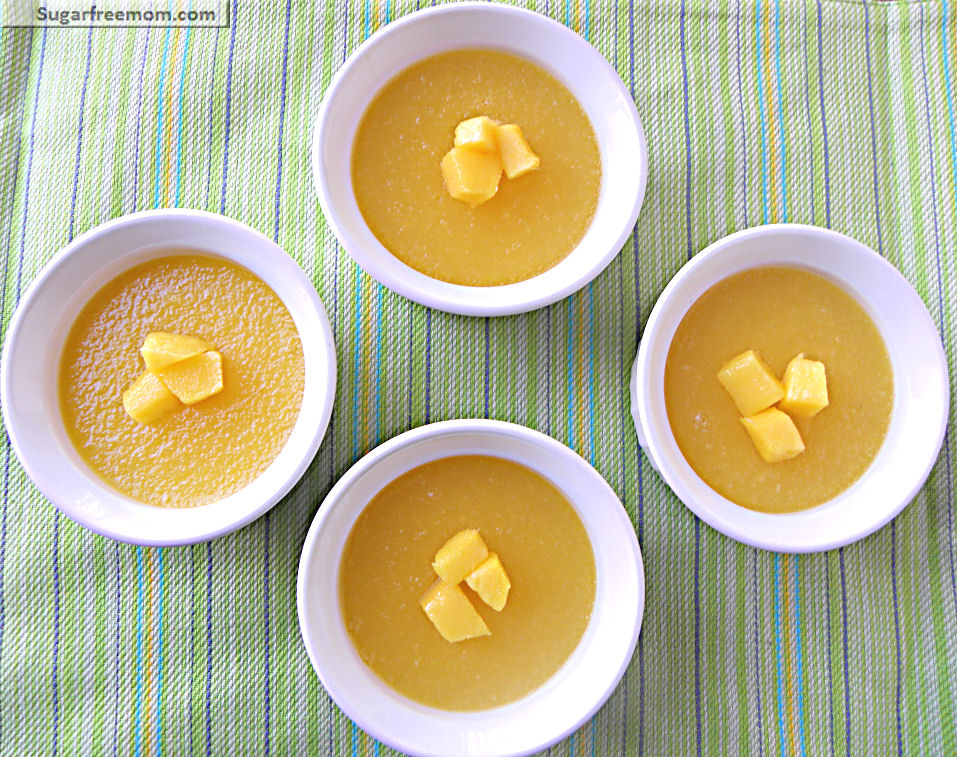 Mangoes are not only delicious, but oh so good for you!
Why you ask?
Here's my Mango Salsa recipe sharing all the goodness that just ONE cup of mango provides you!
Being allergic to some dairy products, specifically milk, I am always on the lookout for a dairy- free type pudding. I found the original recipe browsing through one of my issues of Cooking Light Magazine. This fits the bill perfectly. I adapted it to make it sugar- free and was thrilled with the texture and taste. I think you will love this as much as me. I mean what's not too love? It's a fresh fruit pudding with NO FAT and 2 grams of fiber!!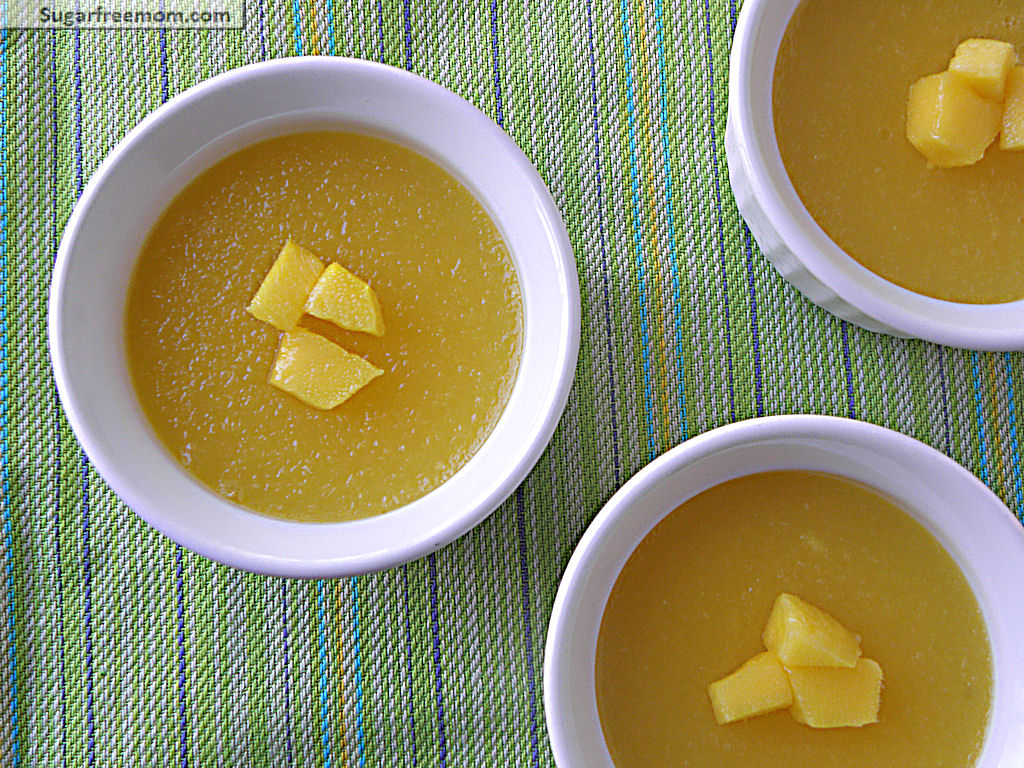 Mango Pudding: Dairy Free
[sc:Ziplist]
Ingredients
Directions
Coarsely chop the mangoes. Set aside about 1 tablespoon to divide and add to the top of each pudding once set. Add the rest to your food processor with ¼ cup water and stevia.
Process until smooth. Taste it to see if it's to your liking, if not add more stevia.
Press puree through a fine sieve over a bowl, discard solids.
Boil 1 cup water, remove from heat, sprinkle gelatin over water. Let stand 1 minute.
Pour the mango puree into the gelatin water and whisk until smooth.
Evenly pour the mixture into 4 ramekins.
Cover and chill overnight or until set.
Top with Dairy Free Sugar Free Whipped Cream!
Nutrition Info [not including whipped cream]

Servings:4* Calories per serving: 70* Fat: 0* Fiber: 2g* Carbs: 18g* Protein: 1g* Points+: 2* Old Points: 1*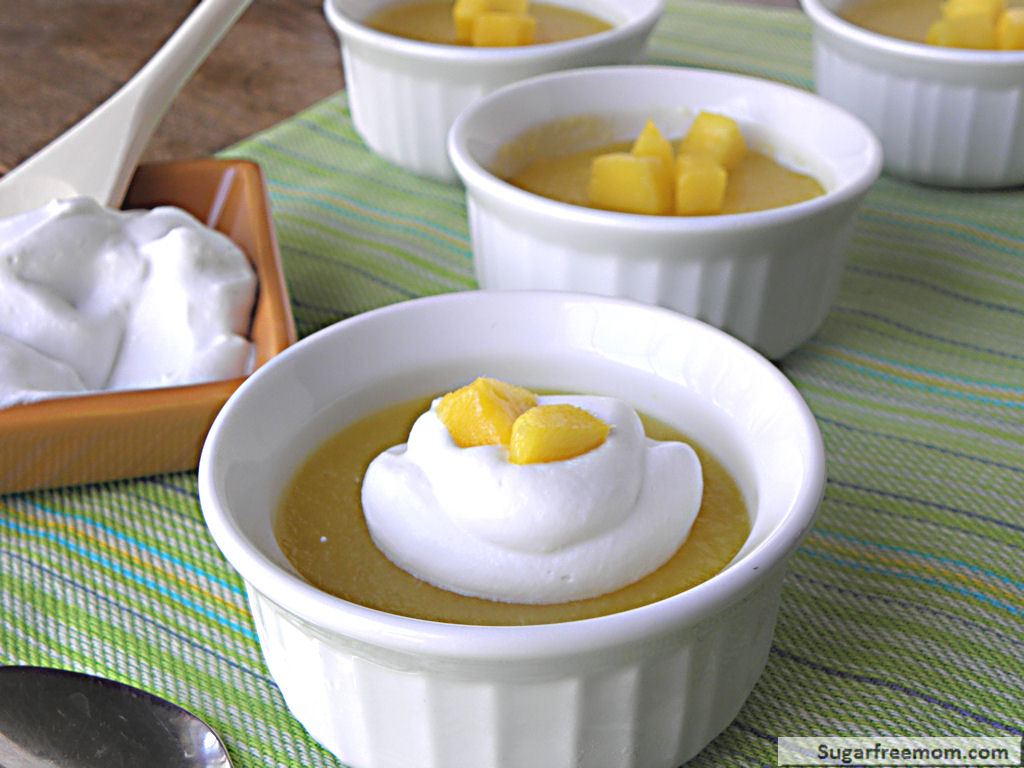 I used my recipe for Dairy Free Sugar Free Chocolate Mousse Topping and just left out the cocoa to have it plain.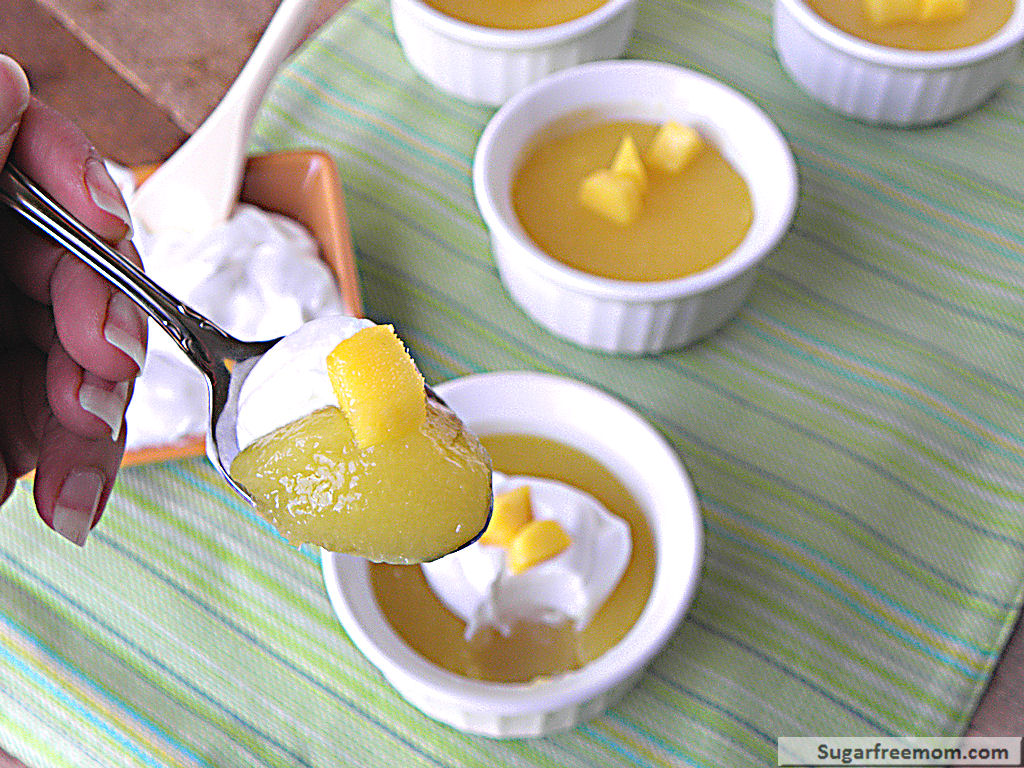 So what do you think? Will you try it?