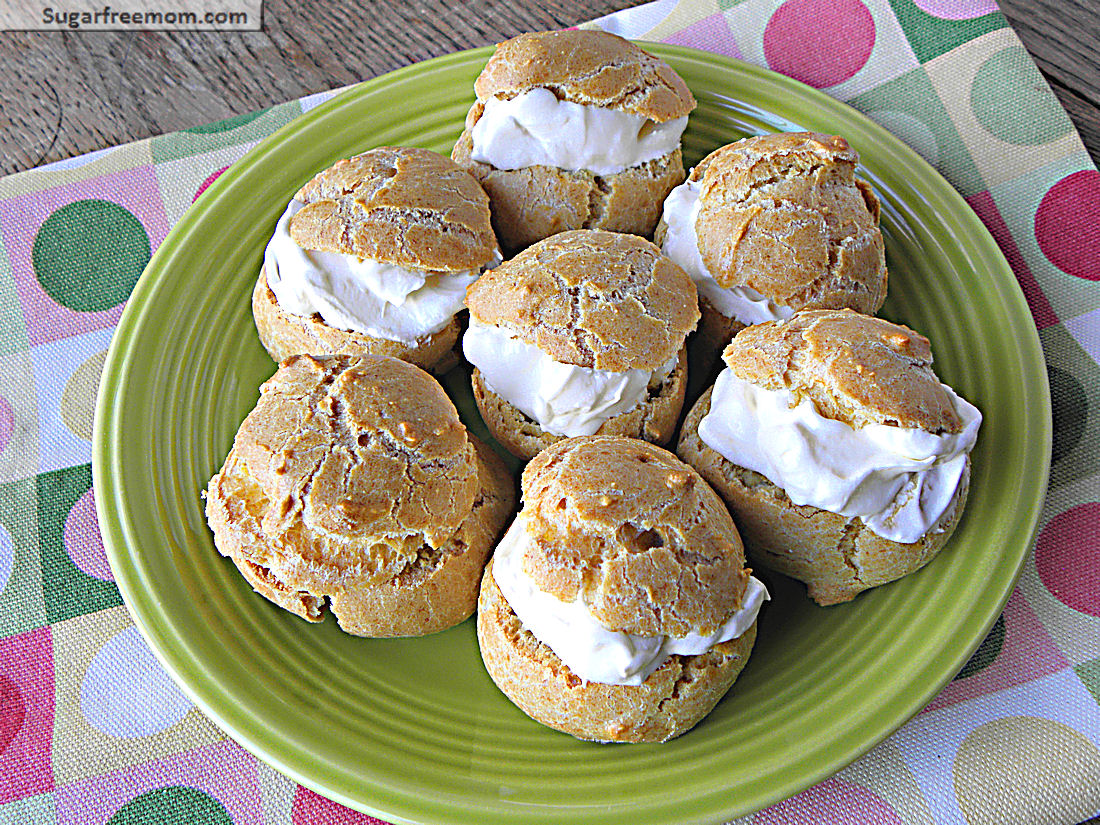 Have you ever had a gigantic cream puff at a bakery? Oh so Delicious but huge! These are little or actually normal size, but pack a punch in taste, and will leave you just as satisfied!
Warning!! Read no further if you're opposed to using real BUTTER, real cream and real eggs. All three are used in this recipe and without shame. 🙂
108 calories and 3 Weight Watchers Points+ aren't bad for a decadent dessert you can serve your family on a special holiday.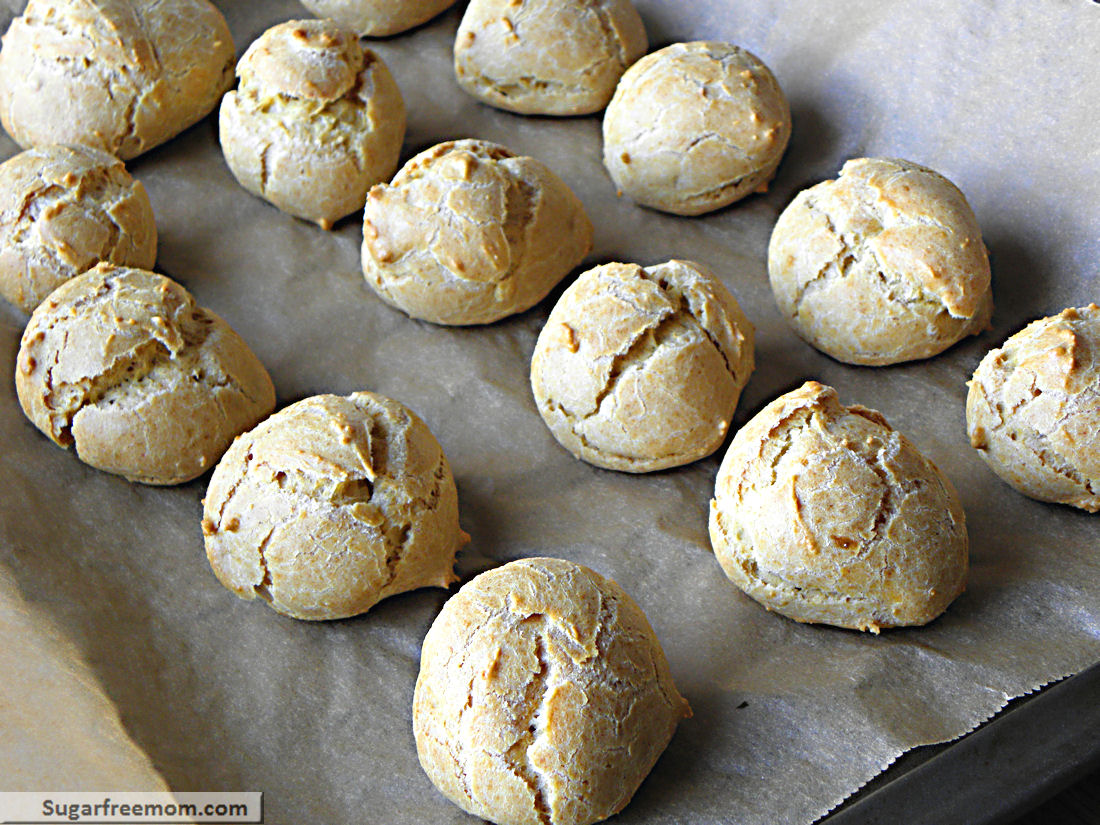 White whole wheat flour is used here although if you only have whole wheat or whole wheat pastry flour I believe they would would equally as well. Do not substitute gluten free flour for this, it will not work. I've tried no other flours so I can't say whether almond or coconut or spelt would work either.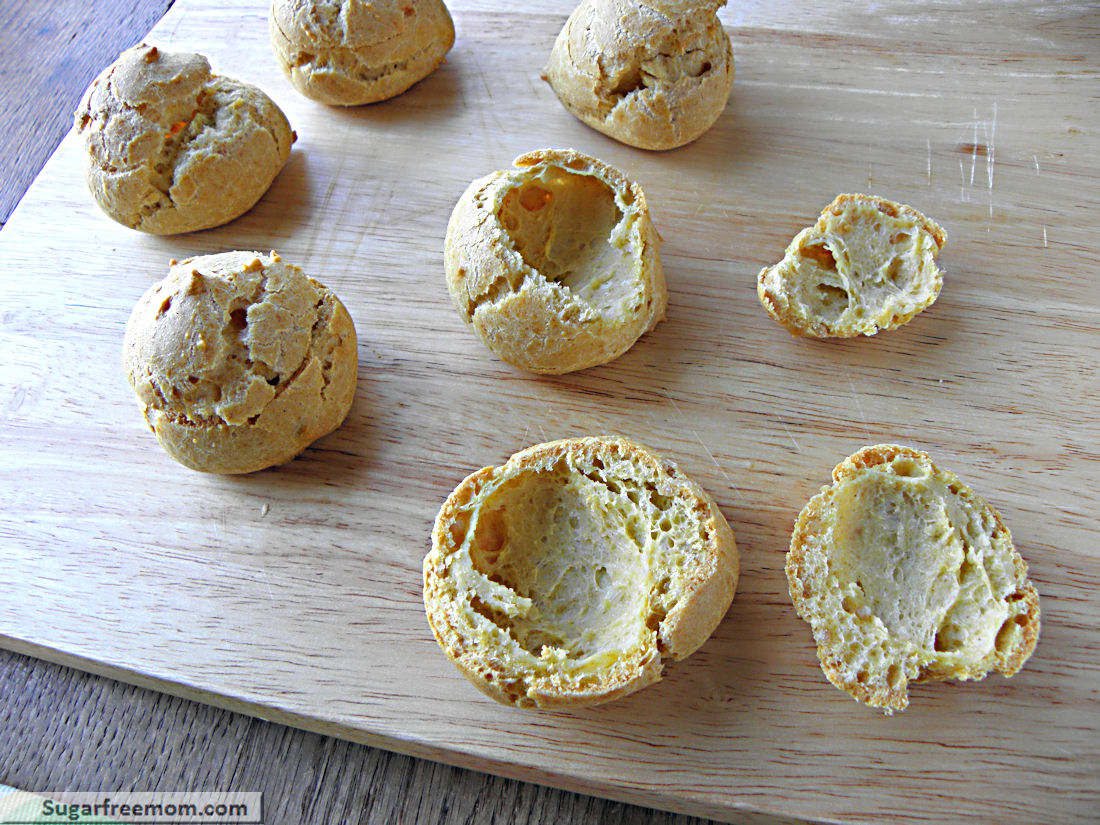 Once cooled the top slices off easy then fill without whatever yumminess you want inside. You could use yogurt, fresh fruit, coconut cream, cool whip (although I don't use it as it has so much artificial junk in it) or just stick with the recipe because it's quite perfect as is.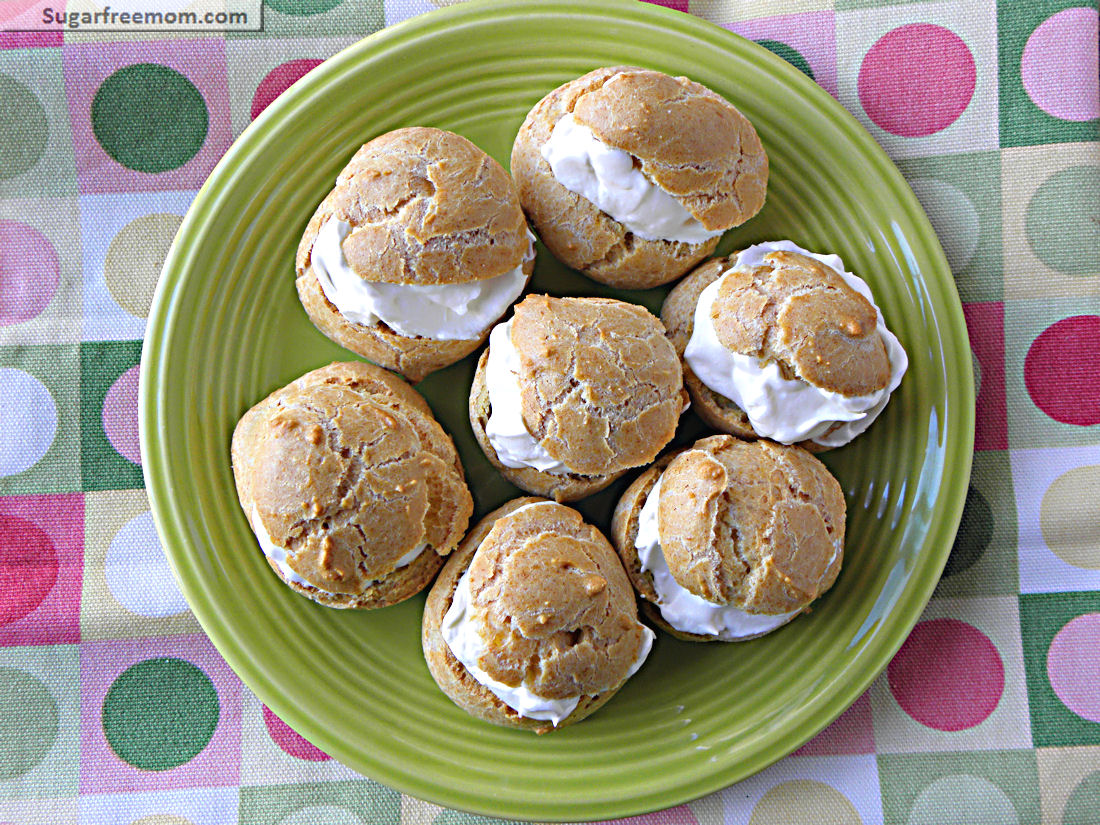 Hubby and the kids LOVED these! You'll never know whole wheat flour is used here when using white whole wheat. You can serve this to anyone on Easter and they'll never know sugar is not added either. They are perfect party finger food!
Looking for an easy no bake Easter candy for kiddies? Try these No Bake Coconut Butter Easter Bunnies: No Sugar added, Dairy & Gluten Free and made in 5 minutes!
Nutrition Info
Servings: 14* Calories per serving: 108* Fat: 11g* Cholesterol: 77mg* Sodium: 22mg* Carbs: 2g* Fiber: 0g* Sugars: 0g* Protein: 2g* Points+: 3*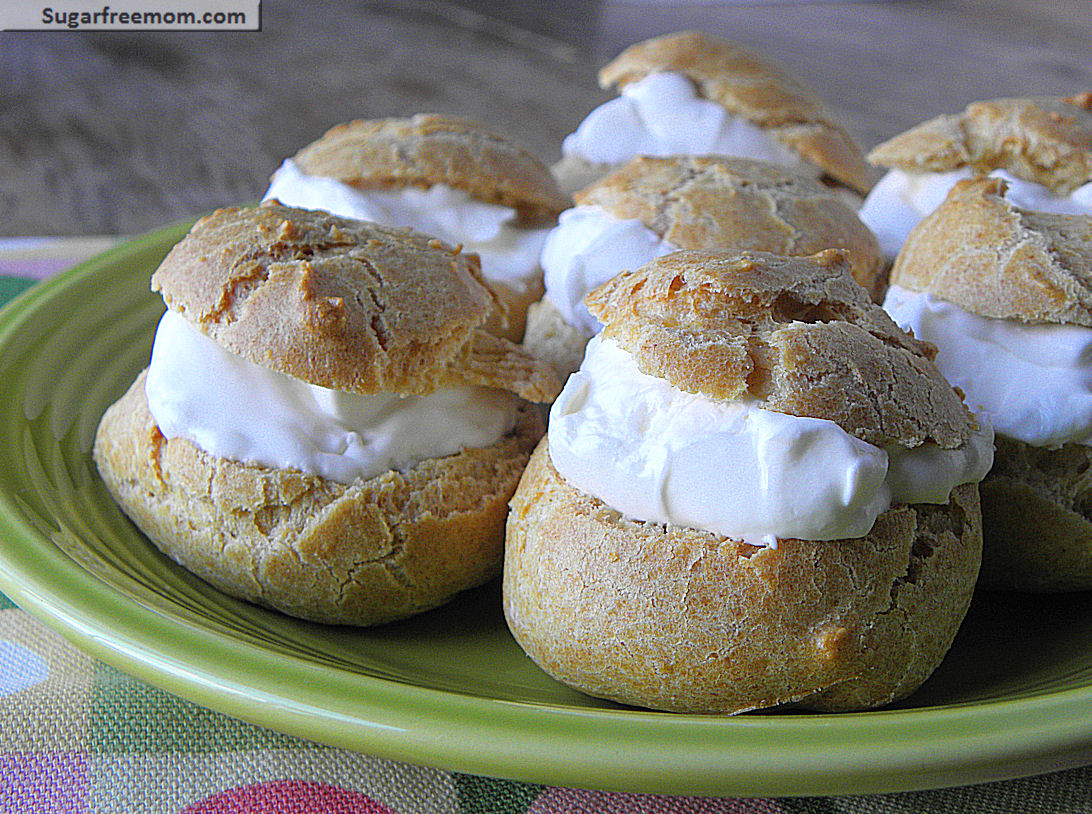 *Adapted from Giada's Parmesan Profiteroles recipe.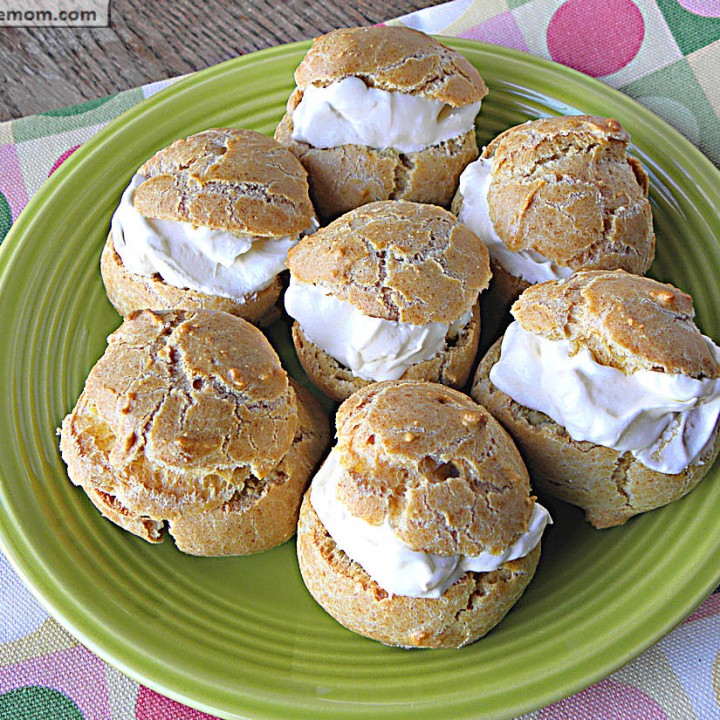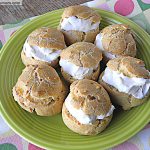 Print
Whole Wheat Sugar-Free Cream Puffs
Ingredients
½

cup

water

¼

cup

butter

unsalted

pinch

salt

½

cup

white whole wheat flour

2

packets powdered stevia

3

eggs
Cream filling
2

cups

heavy cream

½

teaspoon

liquid vanilla stevia
Instructions
Preheat oven to 350 degrees.

Place parchment paper on a baking sheet.

Combine water, butter, and salt in a sauce pan over medium heat.

Bring to a boil until butter melts.

Mix flour and stevia together then add to sauce pan, stir for a minute.

Cook for five minutes.

Using a wooden spoon, add one egg at a time and stir thoroughly until combined. Spoon 14 mounds and drop onto parchment paper spacing each 2 inches apart. Bake 45 minutes until puffed and golden brown.

Allow to cool completely before filling.

With an electric mixer, beat cream and liquid stevia together until light and fluffy. Refrigerate until ready to fill puffs.Once puffs are cooled, slice off top and add cream filling.

Keep refrigerated.