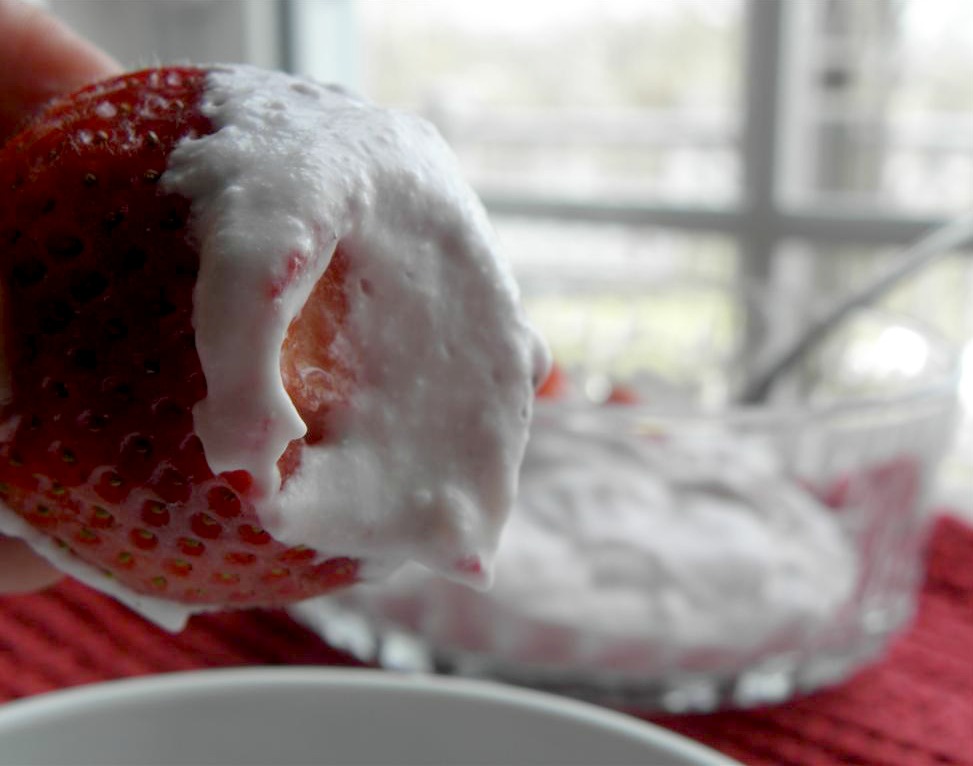 Soft, creamy, naturally sweetened whipped cream with added strawberries to boot!
No sugar, dairy free and luscious? Oh yes.mighty.luscious.
How could you not want to try this over and over and over again? I've been making it OFTEN..........for my kids of course.
This is the basic recipe for the chocoloate mousse, but I excluded the cocoa and added chopped strawberries. Oh the joy! I added some chocolate chips as a special treat for my 3 kiddies and they just loved it and I know you will too!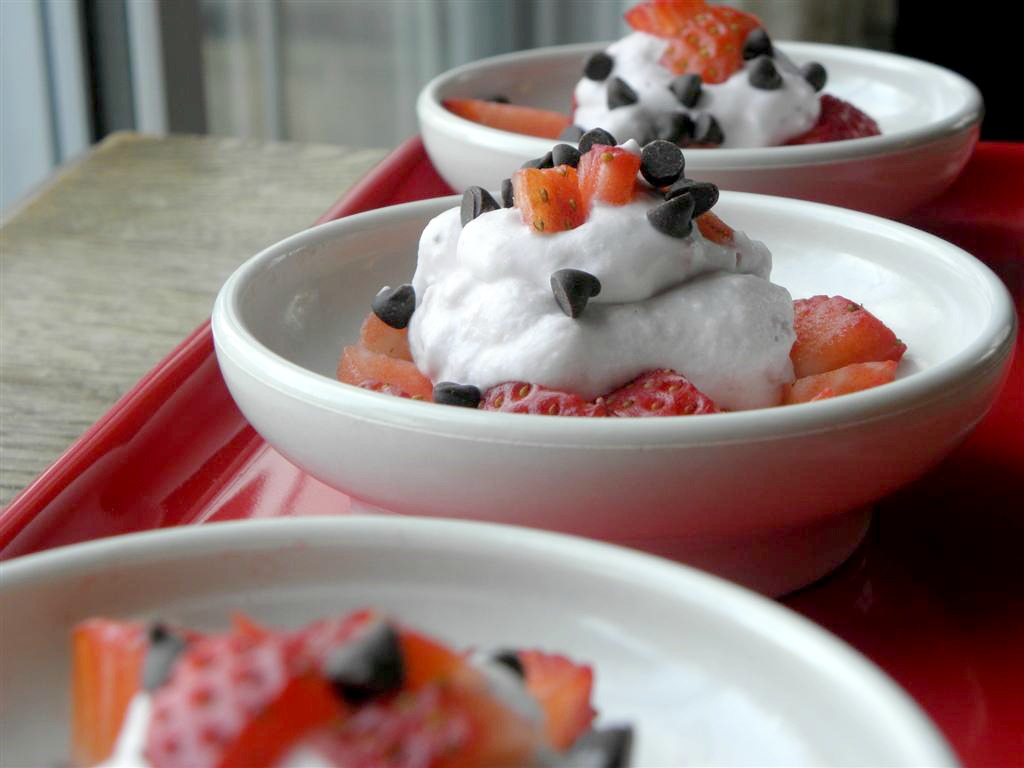 Nutrition Info
Servings: 4* Calories: 117* Fat: 12g* Fiber: 0g* Carbs: 3g* Protein: 1g* Points+:1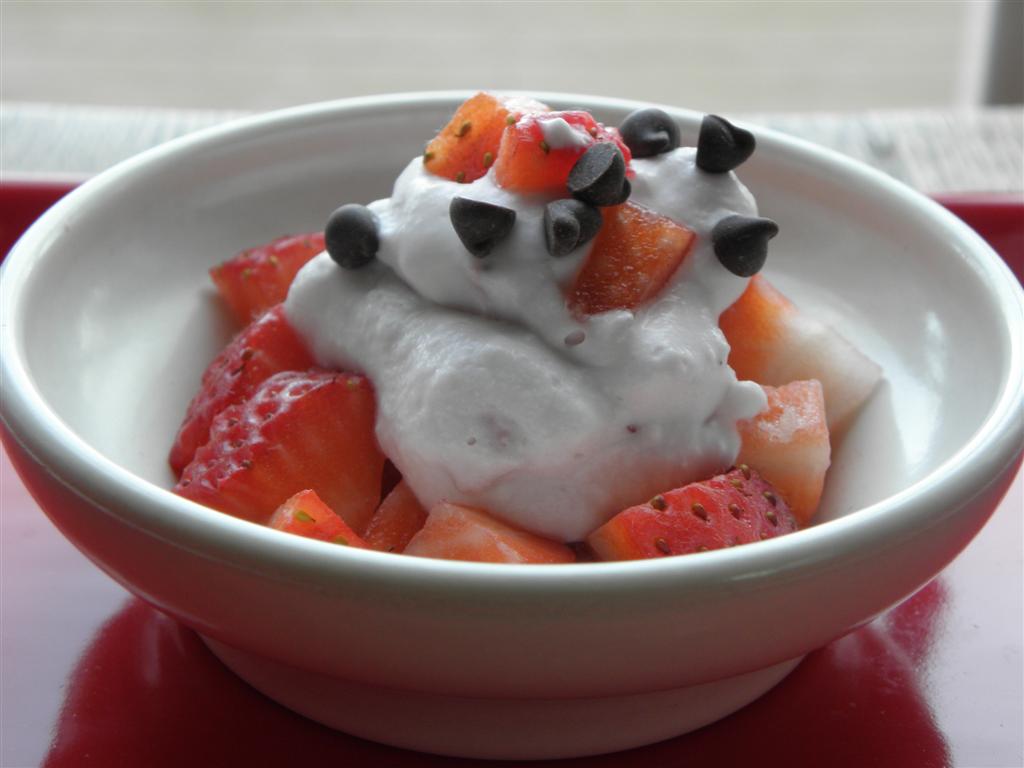 Strawberry Dairy Free Whipped Cream
[sc:Ziplist]
Ingredients
Directions
Open the can of coconut milk and leave it in the refrigerator overnight and uncovered. DO NOT SHAKE THE CAN before opening.
Spoon out only the cream and leave the water at the bottom of the can, it should be about a cup. You can save the water for a smoothie!
Add the coconut "cream", strawberries, and stevia to the bowl of a stand mixer and whip on setting 2 for about 5 minutes, scrap the sides of the bowl to make sure its all incorporated.
That's it! Store uncovered in the fridge and it will continue to thicken!