No Bake Sugar-Free Chocolate Pumpkin Truffles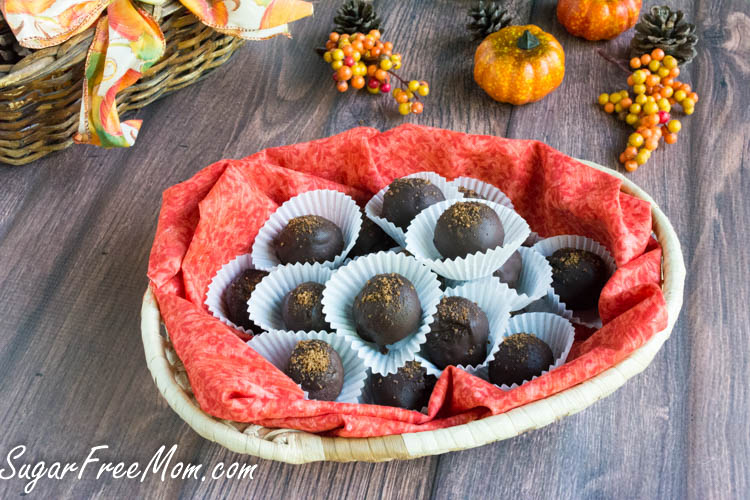 Did you know this month is Diabetes Awareness Month? I didn't either and you think by the name of my blog I would know everything there is to know about a disease that so many people suffer with in dealing with their blood sugar. But to be completely honest with you, diabetes has never been the reason I began my blog. I don't even have anyone in my immediate family I'm aware of with the disease. So now you must be wondering why or how I became Sugar-Free Mom if I wasn't dealing with diabetes which is essentially a sugar issue right?
Many people come to my blog who are diabetic and seek out recipes low in sugar. But I'm always very surprised that even some who have the disease don't realize that it isn't just a problem with the sugar in foods, it's actually the carbs. All carbs whether healthy from vegetables and fruits or carbs from potato chips, cake and cookies, have an effect on a the way a diabetic can process glucose. All carbs actually turn to sugar in the body so the total carb intake must be watched diligently in someone with diabetes. Too many carbs can cause serious issues for a diabetic.
I'm not diabetic but over the last 10 years I've been sugar free. Free from refined and even natural sugars simply because my body reacts negatively to sugars and carbs. Over the last 2 years I've realized I've had to limit even natural sugars in fruits and even complex healthy carbs from vegetables like potatoes and grains like Quinoa. While my body doesn't react to spikes in my blood sugar as seriously as a diabetics would, the effects I feel are enough to keep me away from the culprits which cause these horrible adverse effects on my body. I've often experienced ravenous hungry, cravings beyond control, irritability, depression and over all sluggishness. It's not a happy place to be in and I'd rather steer clear of the foods I know that cause those issues. The Sugar-Free Mom blog came to be 3 years ago to share with others how you can truly still enjoy food without sugar and never miss it one bit!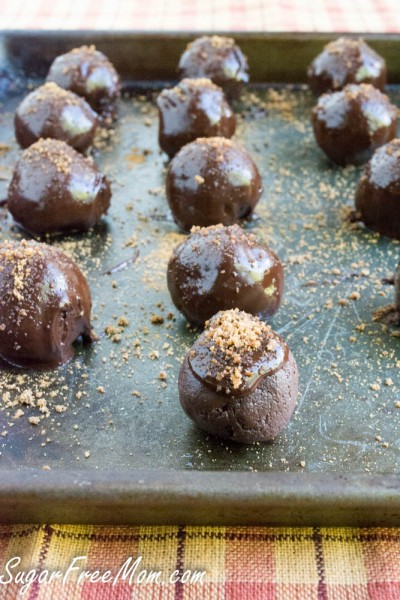 Shedding light on Diabetes and bringing attention to the fact that everyone and anyone you know can be effected by this sneaky disease is why I'm proud to be partnering with ASweet Life to spread the word during Diabetes Awareness Month.
ASweetLife is thrilled to be teaming up with Sugar-Free Mom readers and Magimix by Robot-Coupe to promote home cooking during Diabetes Awareness Month.
As we all know, fast food is an unhealthy trap. The more we cook ourselves, the more control we have over what goes into our bodies. To make that home cooking easier and more fun, we're giving away a
Magimix 12 cup food processor!
Magimix by Robot-Coupe invented the first food processor for home cooks.
The Magimix by Robot-Coupe Food Processor is now found in more than 60 countries and is known worldwide as an indisputable kitchen essential. The original, it continues to be favored by top chefs, culinary schools, food writers and dedicated home cooks. Protected by numerous patents, all Magimix by Robot-Coupe Food Processors are still fully manufactured and handmade in Burgundy, France and as of Fall 2012, feature a new 30 year warranty.
Enter now for a chance to win this fantastic prize, the 3200XL 12-Cup Food Processor in Brushed Chrome. It's a great tool that makes healthy cooking both easy and fun.
*Retail price for this product is ~ $400.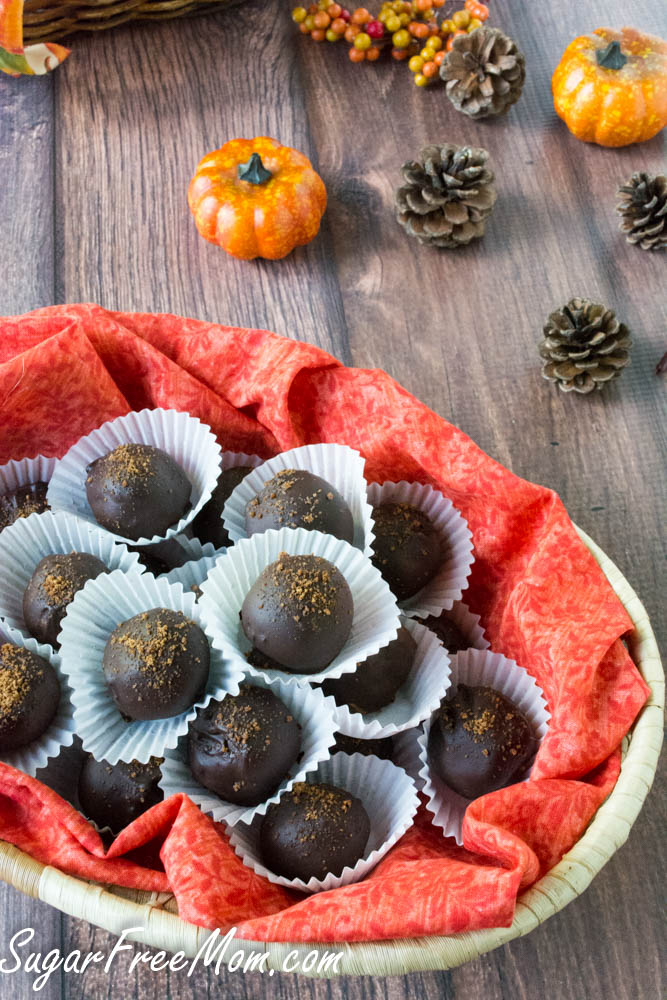 Disclaimer: This post is sponsored by ASweet Life however, opinions as always, are my own.