Mini Sugar-Free Chocolate Pumpkin Cupcakes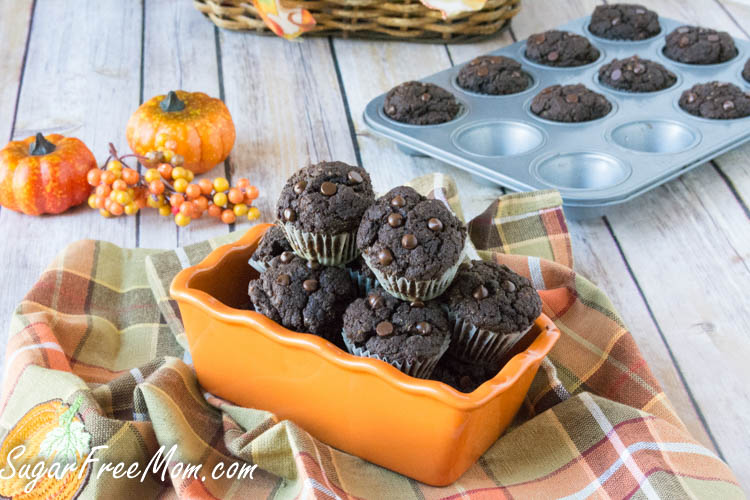 This is the kind of recipe that whether or not you're a pumpkin lover it doesn't really matter. The pumpkin is just the understudy while the chocolate is the star. The pumpkin adds a spongey texture to these little mini cupcakes that typically gluten would provide in standard white flour based recipes. Made here with gluten free flour, but whole wheat or another flour of choice would work just as well.
When you want a simple cupcake recipe for the family and the children and their friends, these can be made effortlessly as long as you have a can of pumpkin on hand. Once combined they are baked and ready in 15 minutes. With 3 kids and many friends over often, it's the kind of recipe I live for!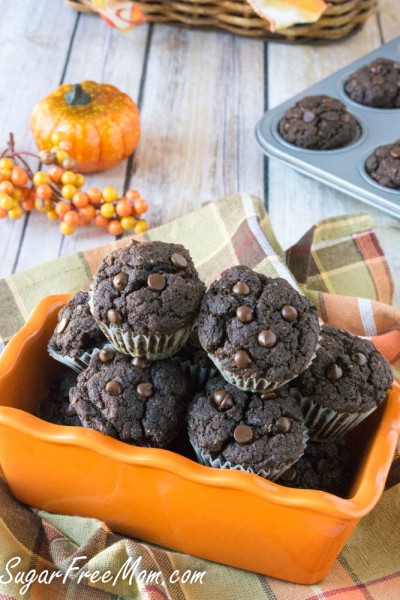 Seasonal or not, pumpkin puree can work wonders in baked goodies, especially recipes without gluten. I keep canned pumpkin year round in my pantry simply because I love it and my family enjoys it as well. I've got an assortment of pumpkin recipes, some with more pumpkin flavor than others, but all perfect for anytime of year.
I've also got some older recipes that are not gluten free from early on in my blogging journey. You might like: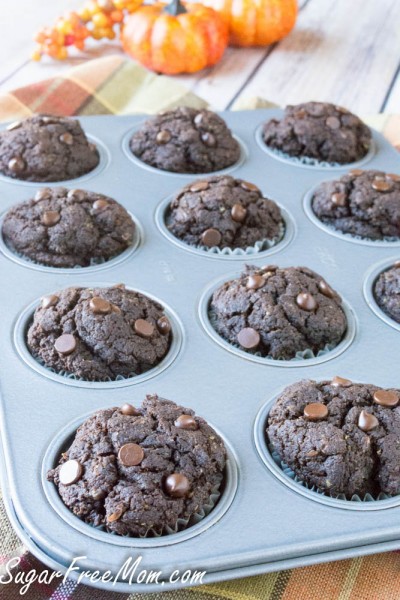 See those little cracks in the muffins? That's a GOOOOOD thing. Means they are perfectly cooked inside and ready to be eaten! You can top these little cupcakes with chocolate chips as I have or to make them more decadent why not try some vanilla cream cheese frosting?!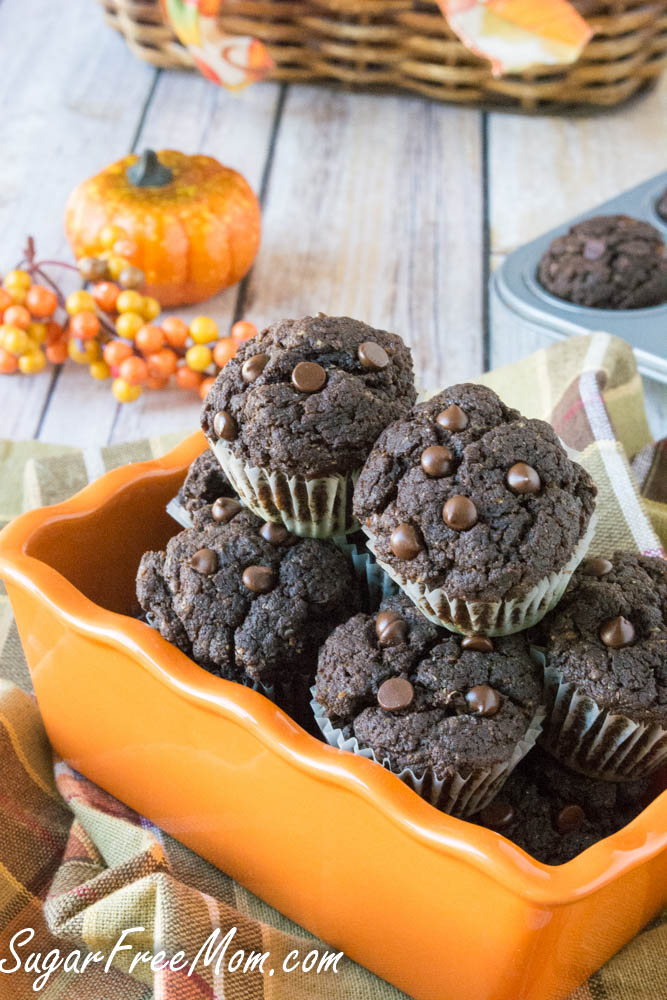 Some other popular recipes with pumpkin: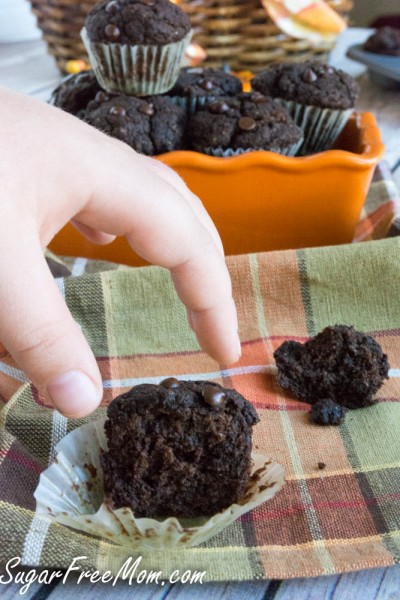 See that little cutie hand? That's my youngest boy! He asked if he could eat that bite that was broken and I snapped a pic! These little cupcakes might be perfect now but that was not the case 3 attempts ago. Being a perfectionist can be a curse and a blessing. Nothing dry will ever grace the pages of this website and nothing will ever be posted that my family doesn't love.
I made these twice and the second attempt they were perfect but the next day I wasn't happy how dry they became. The little man said while eating a bite on the 2nd day, "These aren't dry, they are great, just need a glass of milk mommy." That was enough for me to tweak them so if you decide to pack them in lunches the next day or two after baking them, they will still be just as delicious as the day you made them. And that's what I've shared today. 🙂
Just in case you new to my blog, I've got a soon to be released cookbook coming out on December 9th. You can learn more about it here. I'm also offering a free recipe for those who are subscribed to my blog via email. You will automatically receive a recipe for Chocolate Pumpkin Cream Filled Cupcakes that is only in the cookbook and not published on my blog, only when you subscribe to my daily or weekly newsletter. Thanks for your support!!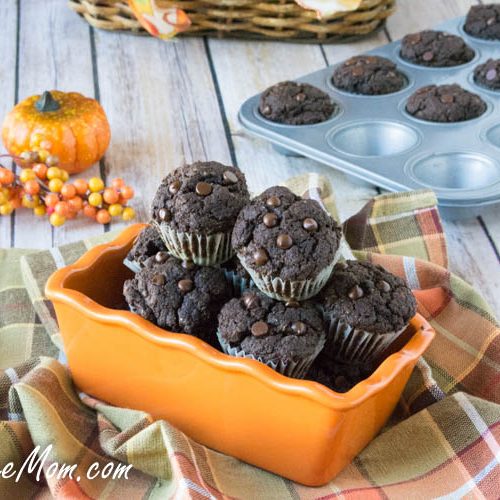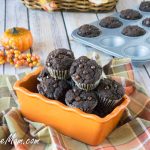 Print
Mini Sugar-Free Chocolate Pumpkin Cupcakes
Instructions
Preheat oven to 350 degrees.

Line a 24 cup mini muffin tin with cupcake liners.

In a large bowl whisk the first 8 dry ingredients together.

In a separate bowl whisk the rest of the ingredients together.

Mix the wet ingredients into the dry and stir until combined well.

Evenly pour the batter into the mini cupcake liners and bake 15 minutes or until a toothpick in center comes out clean.

Cool and enjoy!
Notes
Weight Watchers Points Plus: 4* per serving
Nutrition
Serving:
2
g
|
Calories:
158
kcal
|
Carbohydrates:
14.7
g
|
Protein:
3
g
|
Fat:
10.9
g
|
Saturated Fat:
1.6
g
|
Cholesterol:
15
mg
|
Sodium:
107
mg
|
Fiber:
3.5
g
|
Sugar:
0.9
g